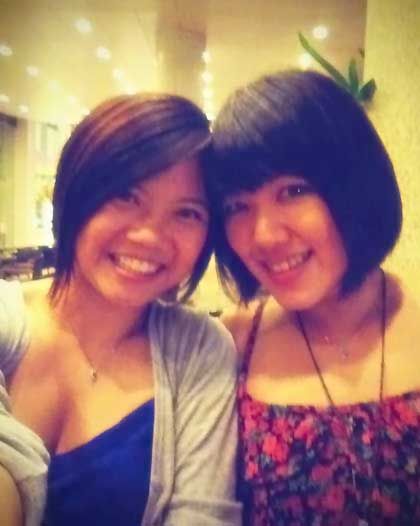 Maybelle, last seen: 2006.
Only one grainy photo taken together 'cos we were too busy catching up. Four years of life can you imagine. We rambled over dinner at Giraffe to coffee at Starbucks to the simply plain talking outside The Cathay till 1.30am.
Just how much we have changed but some things are still quite the same. Lovely company and we should do this again!