Was in the clean-up-my-room mood yesterday and I told myself to make a trip to IKEA soon to buy more picture frames so I could prolly display my personal works (which is currently ZERO at the moment lol).
BUT I headed down to the CI Fair 2010 last evening and this poster they gave came in just in time.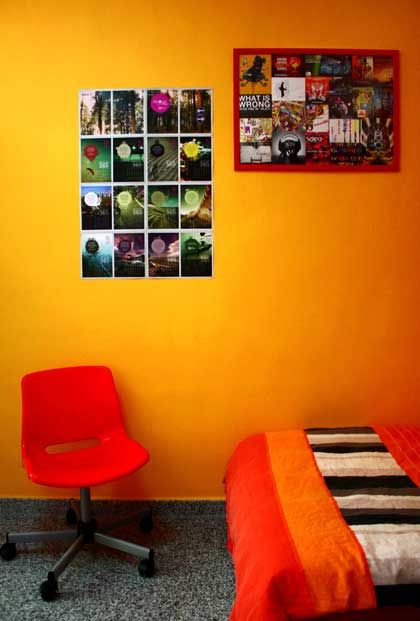 Voila! I hastily stuck it beside my postcard collage!
Hahaha call me a lazy bum and procrastinator. 'Cos I know if I want to bring my initial thoughts to action, it'll take me forever. Oh man, I think sometimes when you do too much work for clients and when you finally have the time to design something for yourself, you'd rather take the time to nuaaaaaaa~