Lion totally abused the Big O restaurant vouchers which I bought some time back. Claimed two big bowls of salad for free, 1-for-1 set dinner which includes the main course, soup, and a drink, finished off with two additional mud pies for a top-up of 10 bucks. Food photos here.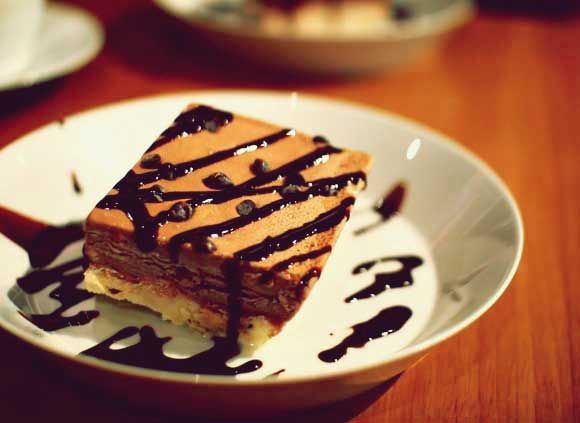 He caught me candid, then he imitated my pose -_-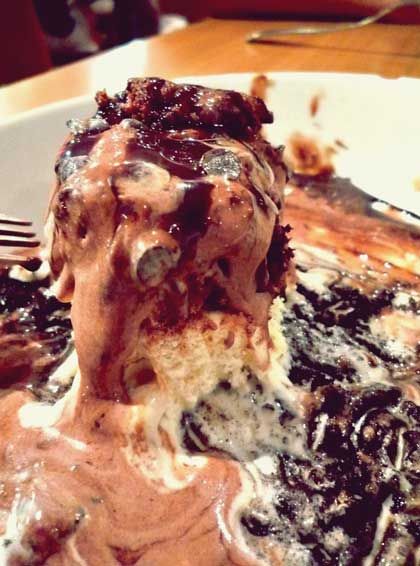 Mud pie overload.
While struggling to finish our last course, we did some bo liao drawings with the chocolate sauce.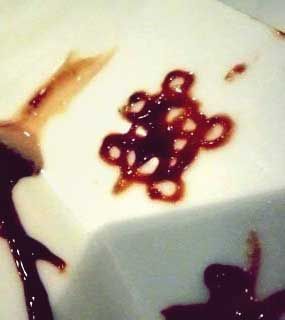 People who know us as a couple long enough should know what the hell are these (even if our drawings FAIL).