I'm now at Jan's house waiting for the rest to come and start our Gossip Girls II. Kudos to Jan for coming up with that innovative name – couldn't have been more apt.
Photos taken on Monday night gossip session. A pity Yun left already.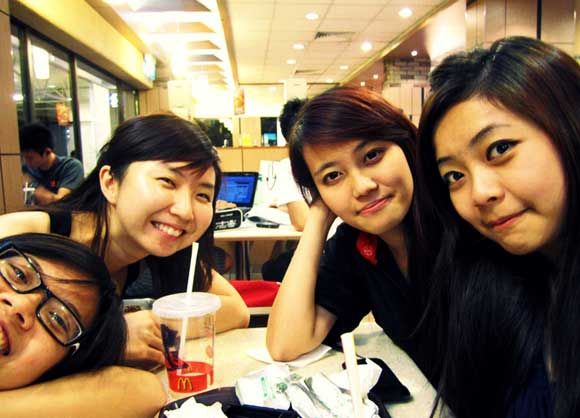 Kinda like this pic though my face got chopped off. All looked happy.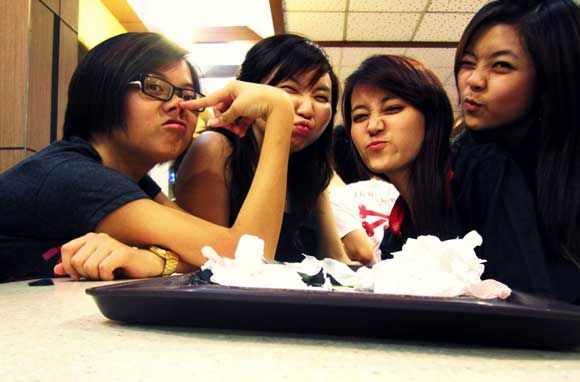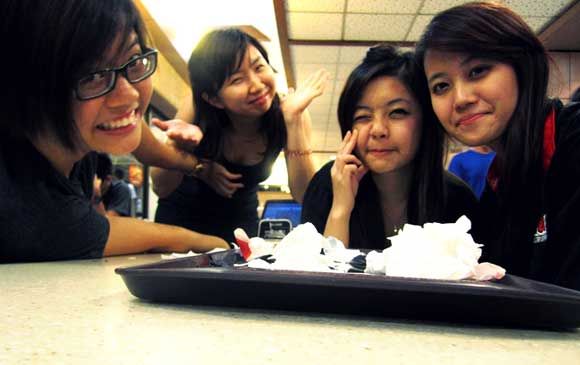 LOL EPIC! Illusion or reality, you think?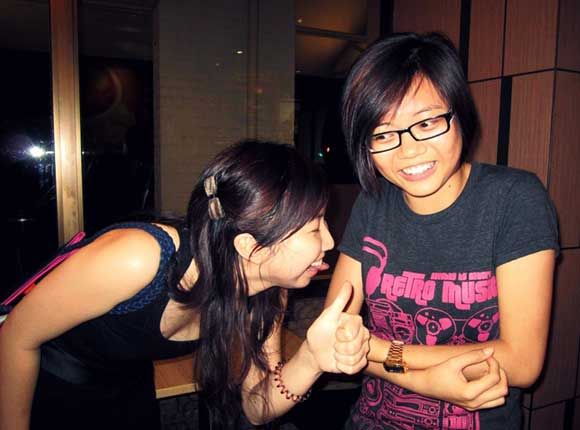 Look at that face. I can never get over that trauma Cass had put me through. She's now THIS close in putting her words into action.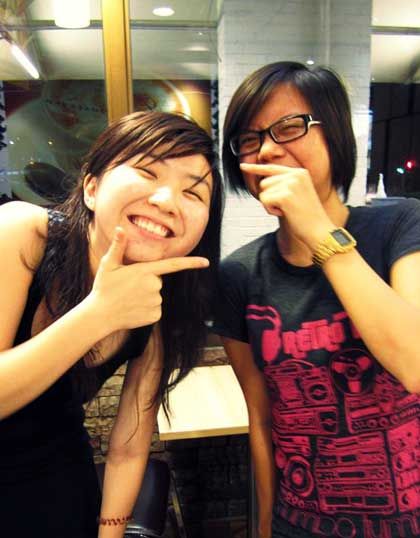 The chor lor hum sup pair.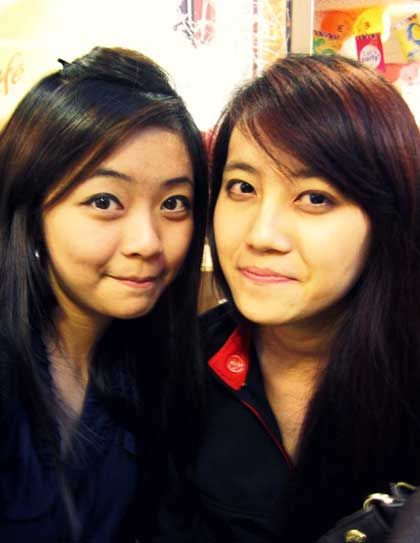 The sweet pair.
Can't wait for the drinking session to start. Homely affair, I likey! Cass coming, I likey too ;p