Yes, me and cousin Peimin. I met her like three times this week on different occasions hahaha.
When we were deciding on where to go last Sunday, grandma asked if I wanted to go over to their house to have dinner and my immediate reaction was "EEEEEE I DOWAN!" It's catered food FFS (not grandma's cooking) and I heard it sucks. However the very next moment, I found myself drowning in guilt 'cos grandma will then have to finish all that food alone since no one else will be at home. I relented and decided to go.
It was nice. Paying grandma a visit; bringing my work over but ended up online gossiping with Peimin; taking a stroll together after dinner in search for a place to chill.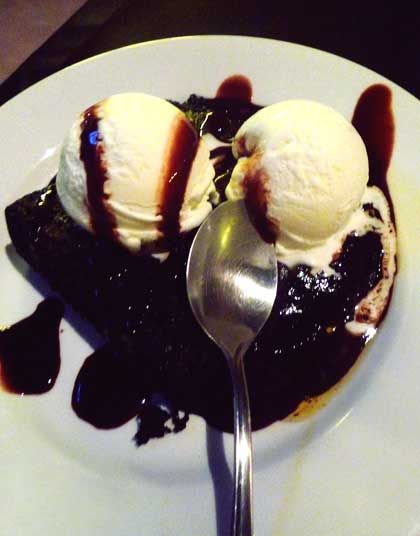 Settled for a plate of warm brownie at Grapevine. It was surprisingly good, with no nuts, I love it!
The waitress gave us a cao bin 'cos we only ordered two drinks + a dessert but we sat there for very long and watched their TV. Aiya we're too full and too broke for anything extra la lol.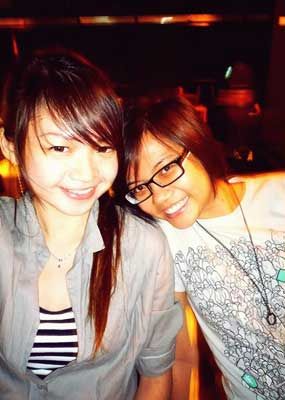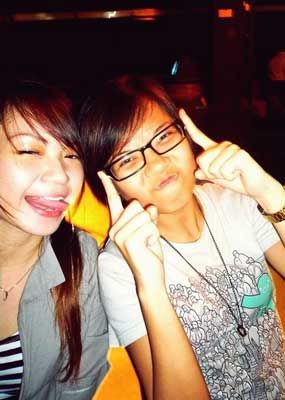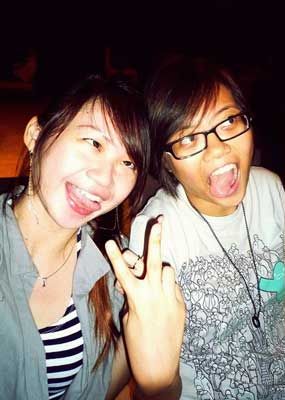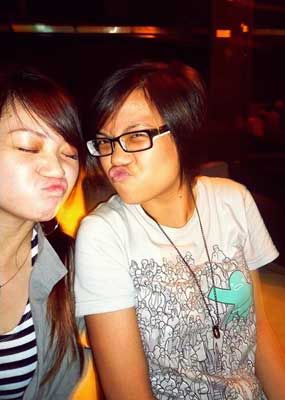 The next afternoon (on Tuesday), we met for lunch again, with my mummy this time round.
Went to this Greenhouse Cafe that mum saw on TV.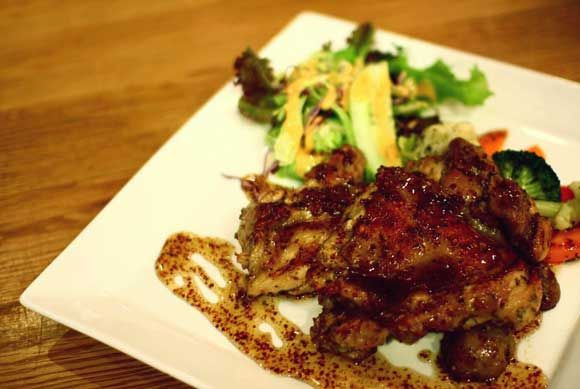 Food was not bad, but our real motive was the cam whoring part 'cos the place looks pretty pretty!
On the swing.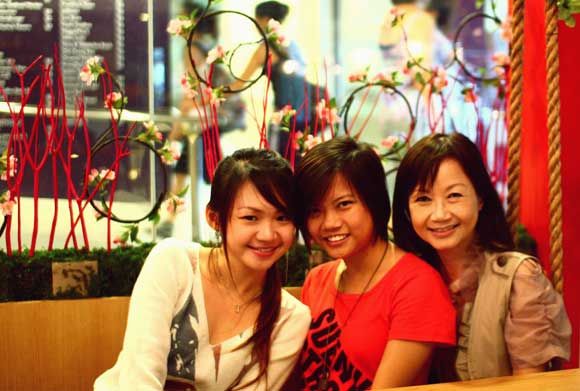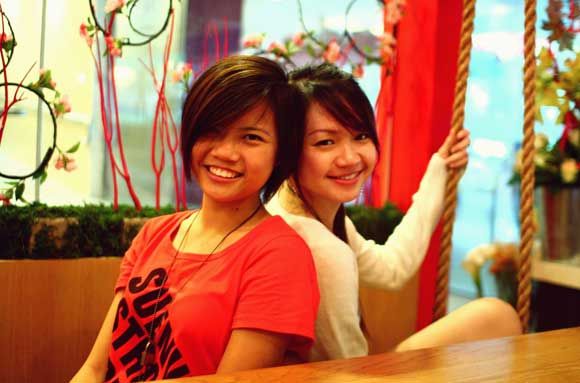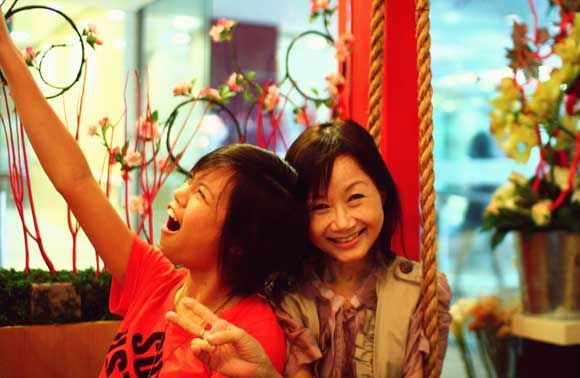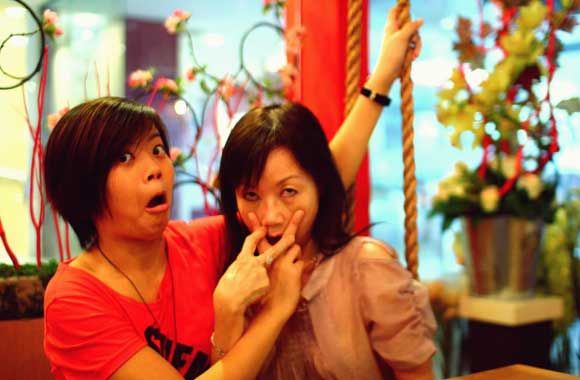 Funny but Ju-on-ish.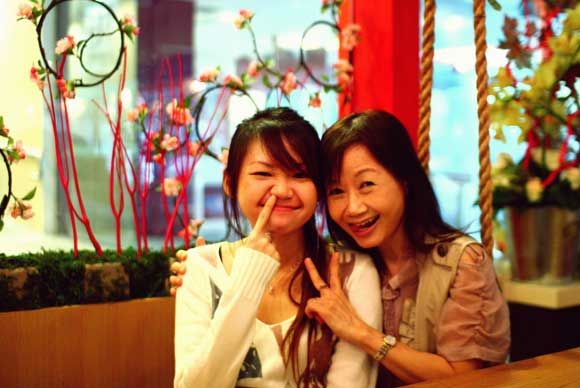 Sorry Peimin!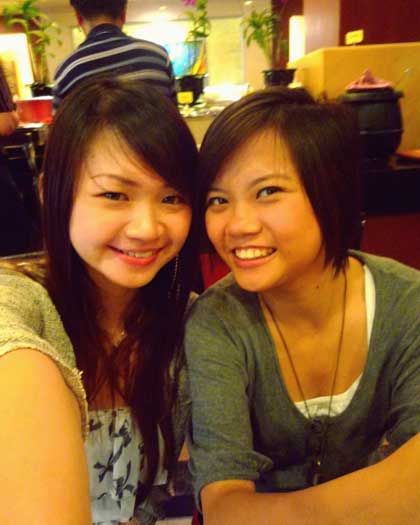 Haha and this is today! Went for a brunch buffet at Quality Hotel with the rest of my family, cheap and decent. But I still cringe at the mention of "Quality Hotel" because I can instantly recall hearing that same name over again and over again during work.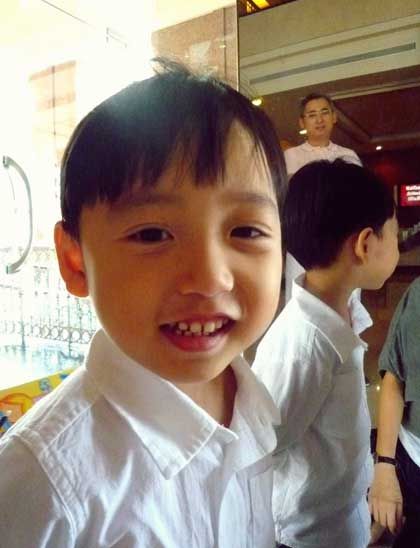 Okay, here's a new face for you in this entry. Zijie!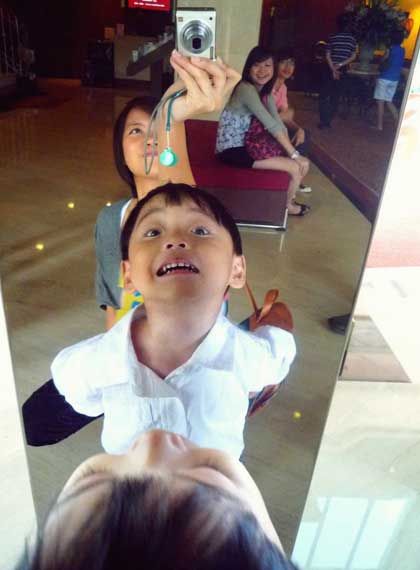 He's still that cheeky lil' boy whom never fails to crack us up 🙂