Remember my post about the Ah Neh food? As soon as I uploaded the photos to Facebook, that evil Lynn asked if I want to go back there again. I think in her mind she was chanting, "I know you want it~"
LOL, and so we were back there again, in less than a week. This time, there were five of us – more people = can try more dishes. The food still rox socks. Lion literally froze in his seat when he took his first bite of chicken.
Found a place a few shops down the road to slack after dinner. It was called LICK – Little Ice Cream Kafe (hahaha), and they were having a one-for-one promo every Wednesday. Paid only $3.20 for two scoops. WOW. So cheap that Lion and I went for another two scoops :\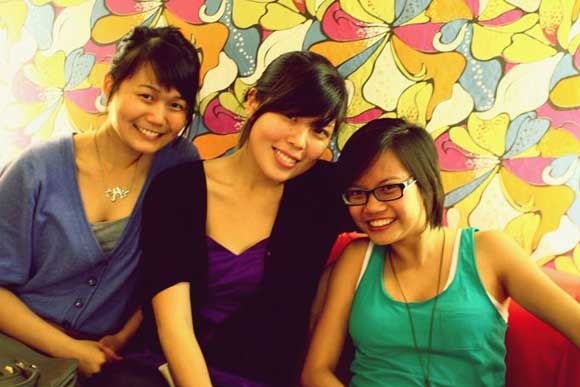 Selina, Lynn, and I.
When I pointed the camera at the guys, guys being guys just sat there and looked at me. (If you're lucky, they'll smile.)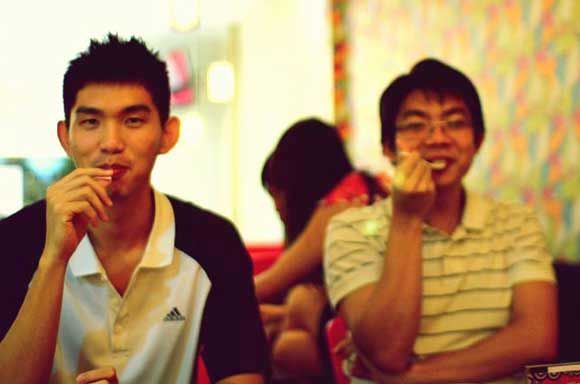 The guys were seated so far apart that Vincent got blurred out and became part of the background. I think he was secretly pissed with Lion for forgetting his name LOL jk.
But that blur out effect sparked off a dumb idea – we'll take turns to be in focus while the rest will do random shit in the background.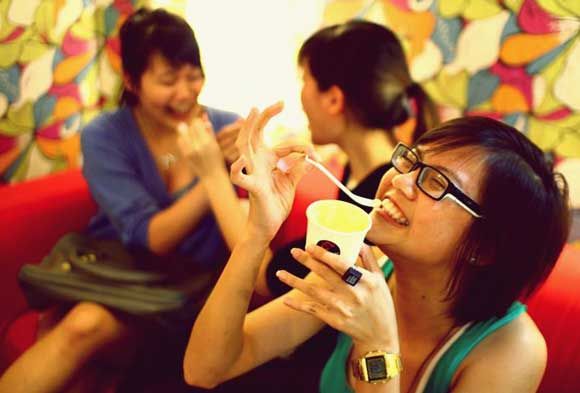 ????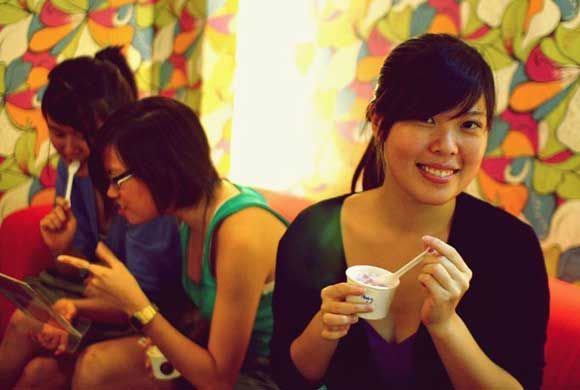 We were pretending to look at the menu, but I looked like I was scolding it.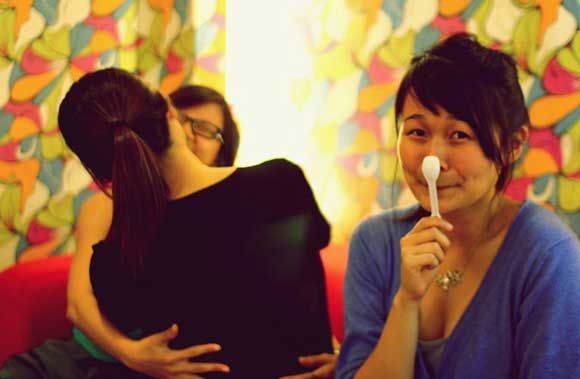 PDA in the background LOL.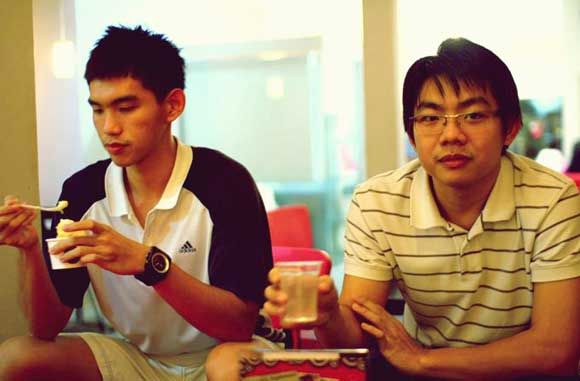 Guys being guys again.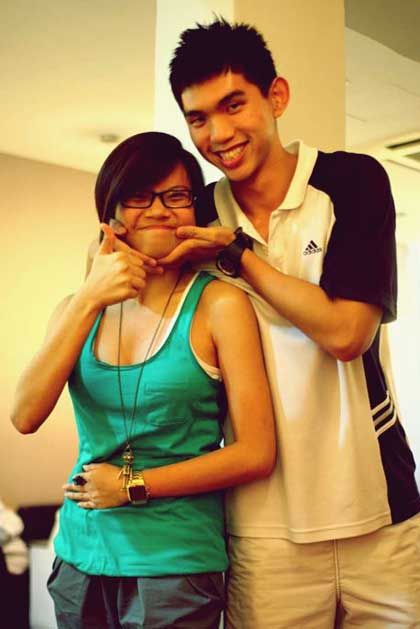 I can has no double chin and tummy! How? Cover lor! But I still look fat in this photo lei D: