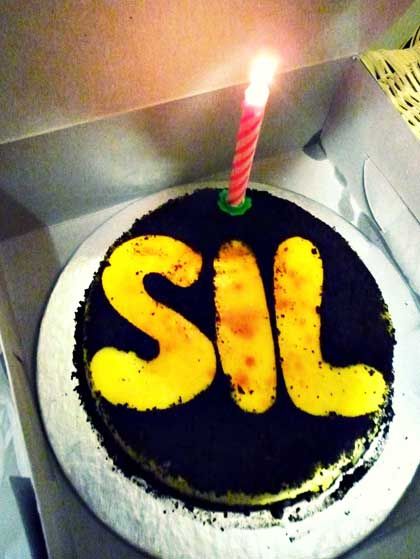 The "HANDMADE HAND DELIVERED CAKE" (quote unquote jealous Lion) which caught Sil totally off guard.
The surprise wouldn't have happened without Yun's help 'cos my oven suddenly broke down on the day of baking. Super suay I almost wanted to cry D:
Brought Sil out for dinner the next day.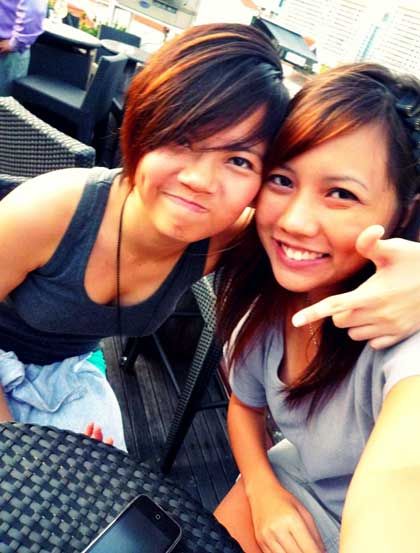 Found this nice rooftop bar at The Screening Room and we loved it! The view the food and everything else was fab. Only that it gets kinda flooded by ang mohs at night.
Photo taken by Sil. I didn't even noticed such pretty grasses(?) around us.
Our friendship sparked off a year ago over sharing some food, and we're still doing it on her birthday lol.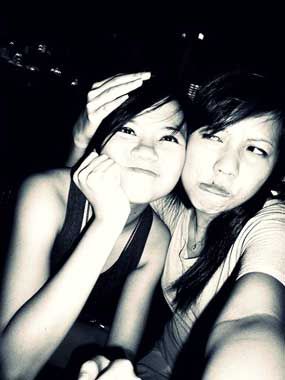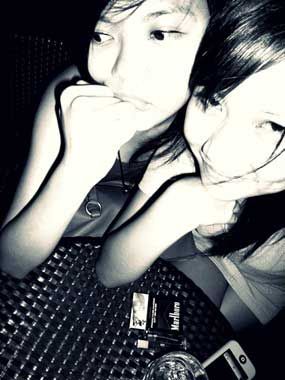 Lots of B&W cam whore shots to reminiscence the IndoChine moments.