Spotted a condo at Kovan a while ago, and their tagline was, "It's so Kovanient." TAGLINE FAIL. Wahaha Meiting and I can laugh over it for ages.
Back to Kovan. Meiting the 'East-sider' misses the Thai food so we're back at Nakhon Kitchen once again. I'm like becoming a super regular but funny how I can never get sick of the food there.
Oh, Yuling bought a new pen camera! It has quite a handful of functions which she hasn't really figure out so we tested it for her.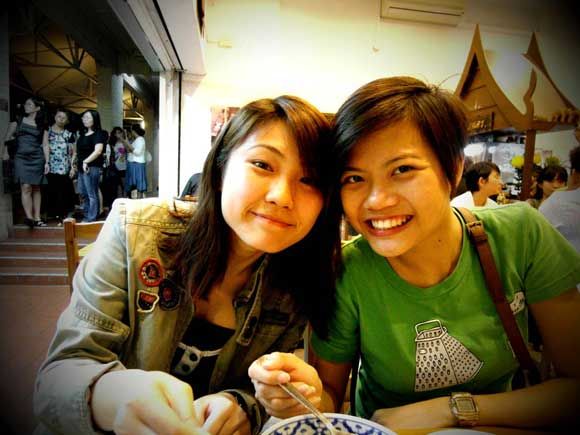 The vignetting effect. Check out the queue outside the restaurant. Never fails to have one, every single time.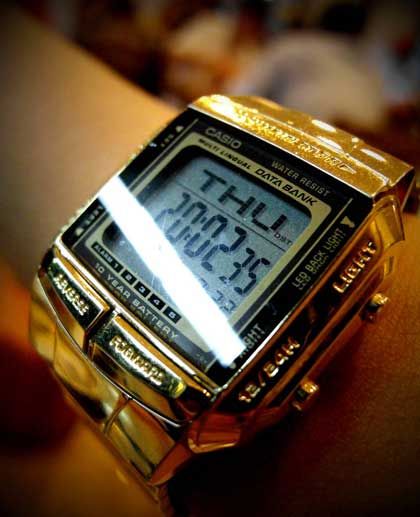 Macro mode.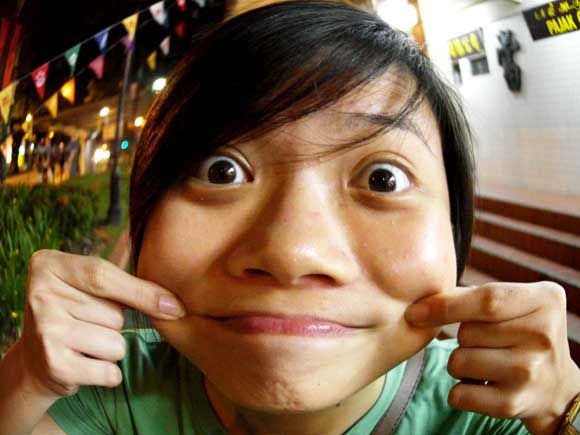 Fisheye effect. BAM!
Mirror effect LOL.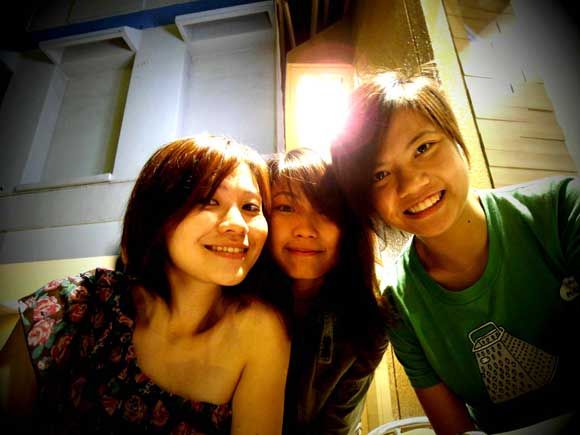 自拍 mode.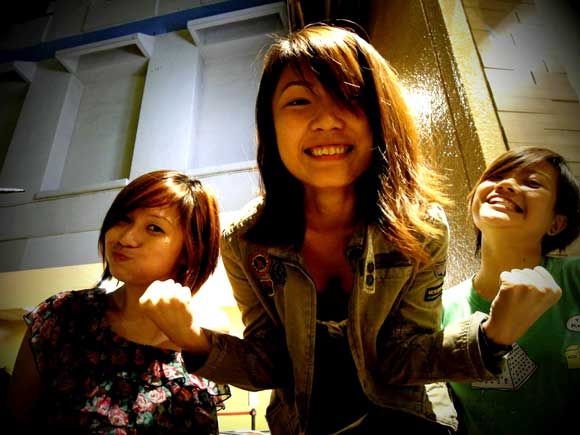 Self-timer mode.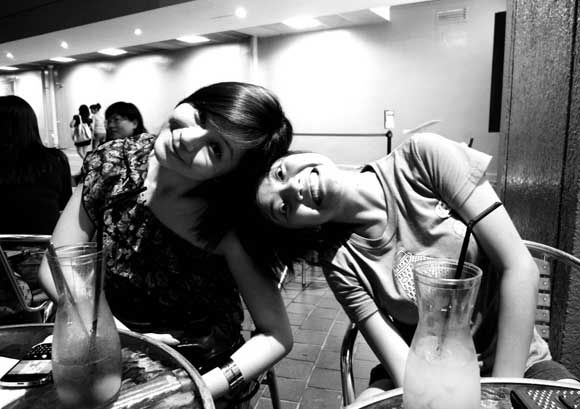 Black and white mode.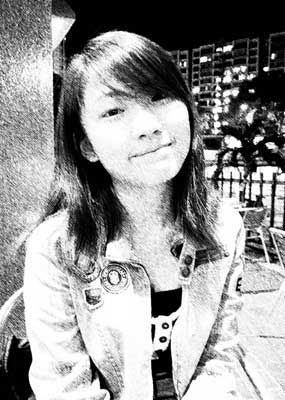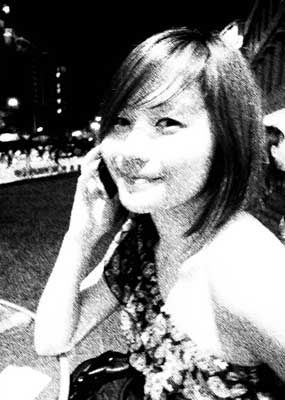 Sketchy effect. Hah this one is our fave! 'Cos it makes all of us look damn chio.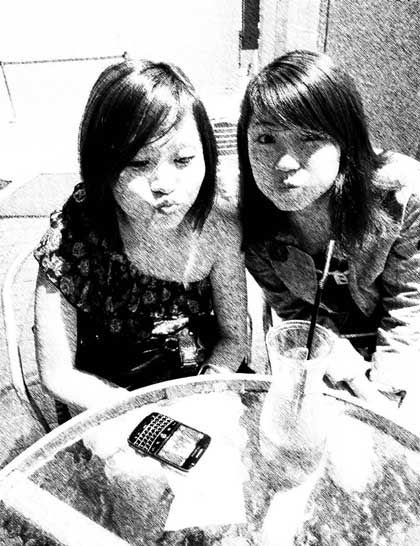 Wee-ow-weet! CHIO even when doing funny faces.
We never cam whore la. We test camera only. HAHAH.
Jay Chou's concert last night was a blast! More than a blast! OMFG dunno how to describe. He's God. Updates when I get the photos from Lion. Mine are all small and blurry zzz. Time for a new cam man.