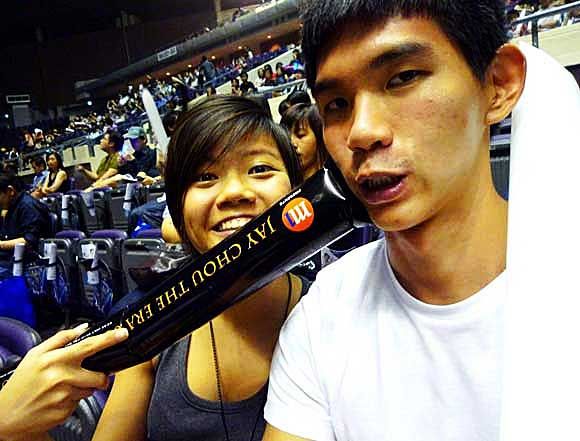 This is like my second time attending a concert. First time also Jay Chou's but we were seated super far away. This time, all thanks to Jarryd and his friend, we managed to get two Cat 1 seats side by side :DDD Mad happy!!!!!!
Omgeeee the opening was imba please! Too imba that I could feel my hair stand.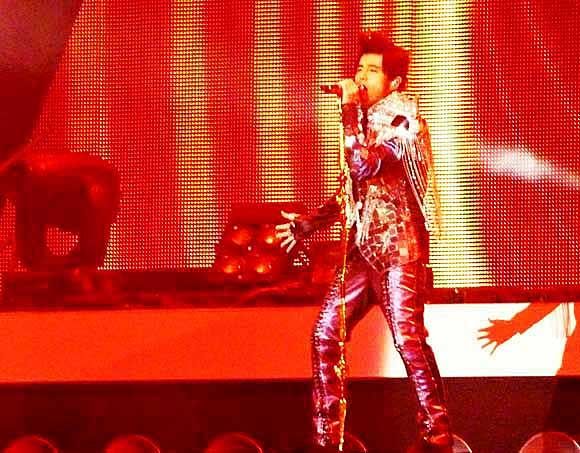 King of CPOP. Frigging talented guy.
Anyway I only managed a few close-up shots because Lion's mega zoom camera (25X I think) died off too quickly. Dumb dumb boy forgot to charge the batt 🙁 But nvm luh, the photos still make me feel damn near Jay Chou. (Bimbotic fan alert.)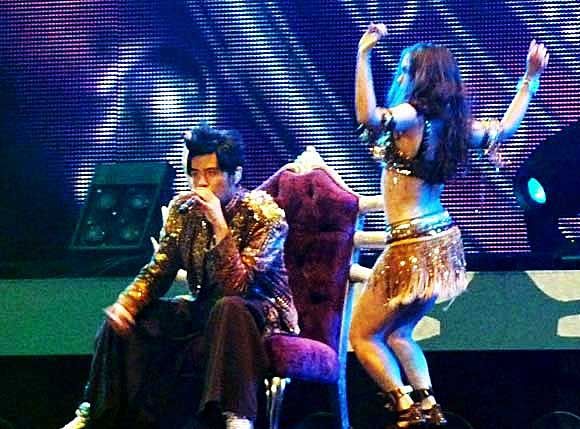 Don't like the random girl dancing beside him. (Bimbotic fan alert X 2.)
Haha so cute.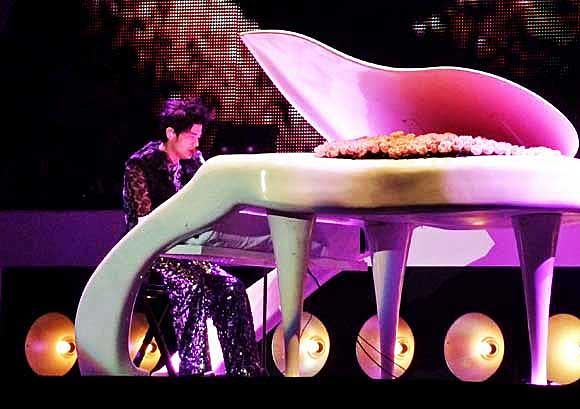 *Swoons.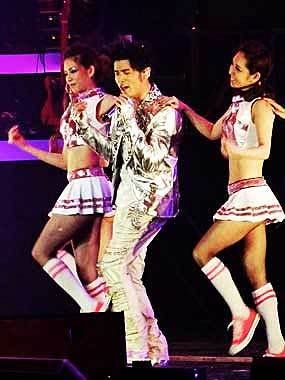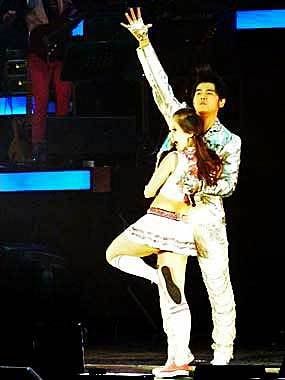 Don't like the random girls dancing beside him again, but Lion likes leh -_- Maybe the girls are there for a reason la – to shut the boyfriends up.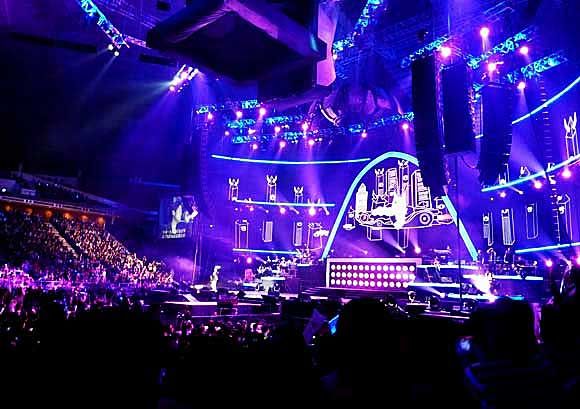 One of my favourite parts. Pwetty!
The encore was fantastic. Three times in total. Sweeeeeettt.