From ECP to Changi Beach and back. Cycling with guys = no joke.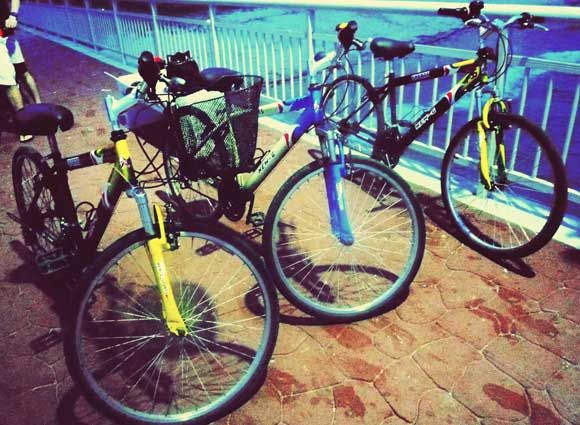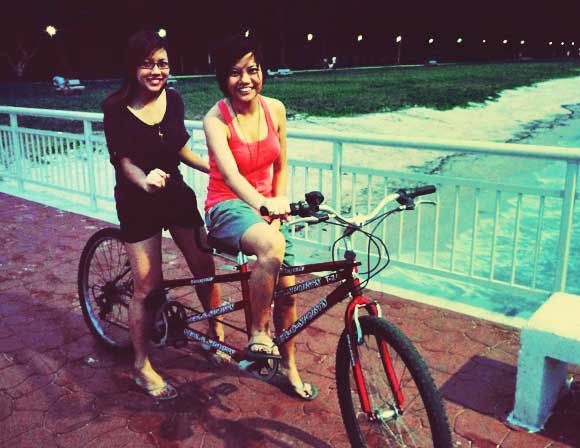 The double bike was such a liability. Sil and I rented it, but in the end the guys had to take over hahah.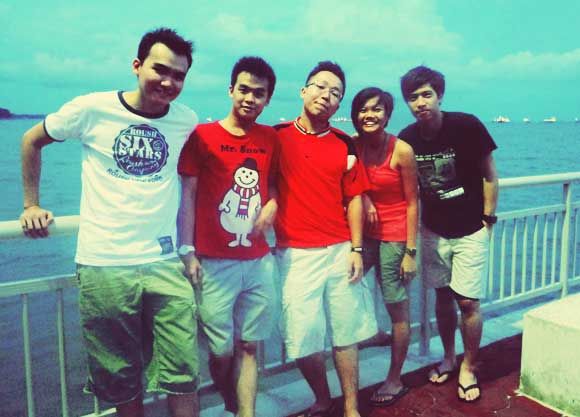 Cruise siol!
After a super shiok sweat-out session, Stan brought us to this Thai pub. My first time visiting one!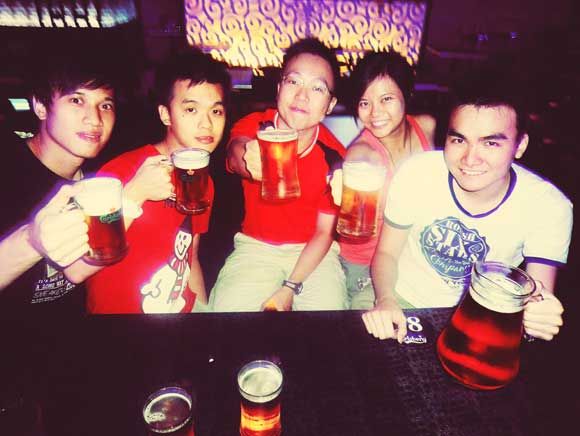 Ordered six jugs of beer during happy hour. Walau exercise already also no use D: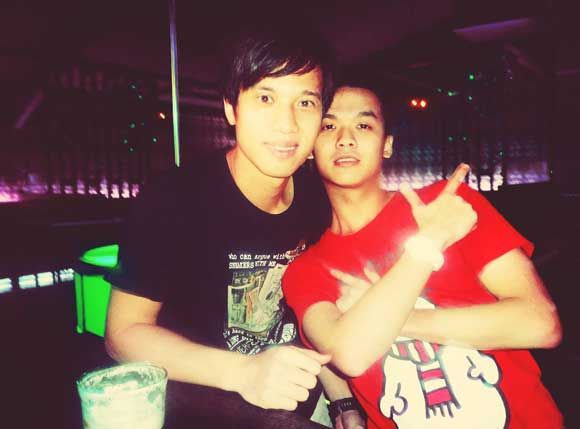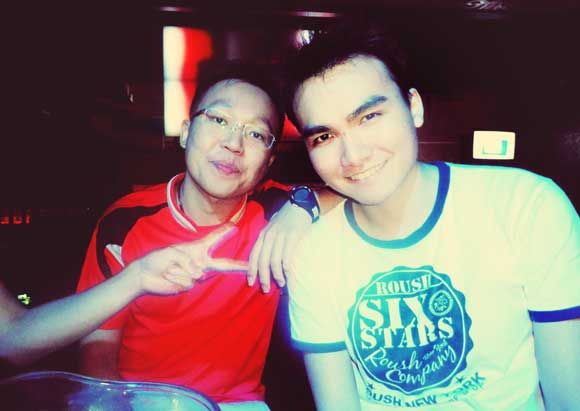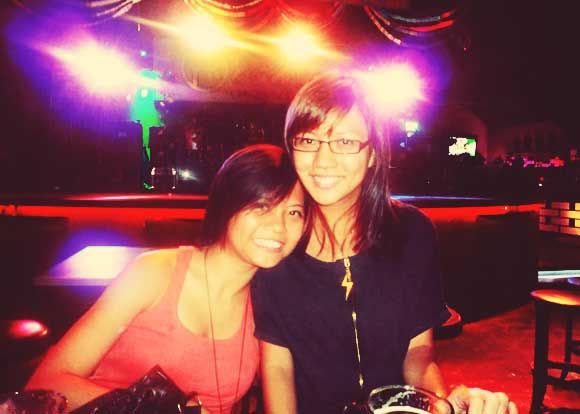 Look super disco please!