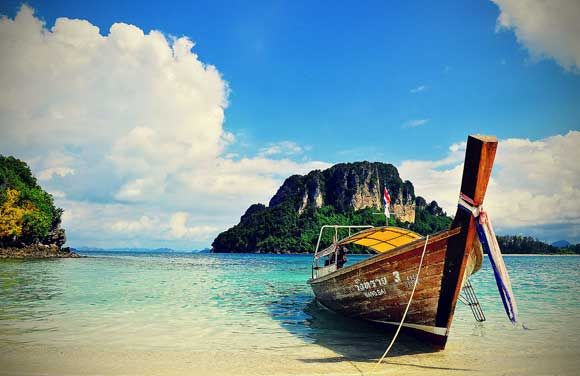 Second day was prolly the most happening one. Went to this "4-island tour" early in the morning.
Lion's sunblock got infra red protection one hahaha.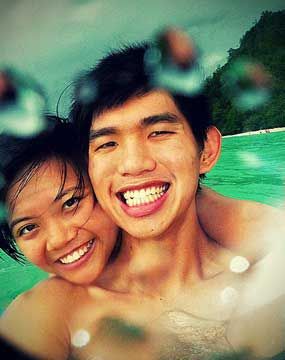 First island. Yayyyy waterproof camera case works! :DD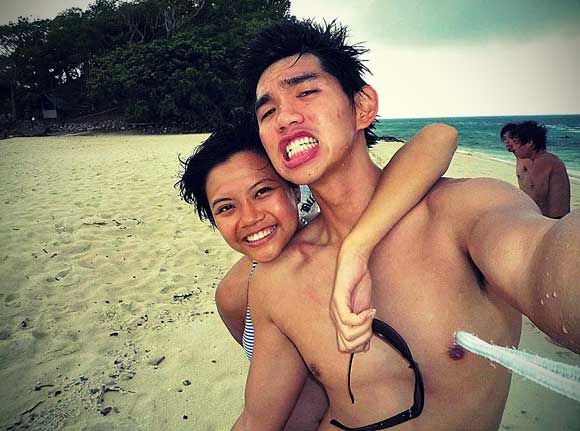 Arising storm behind.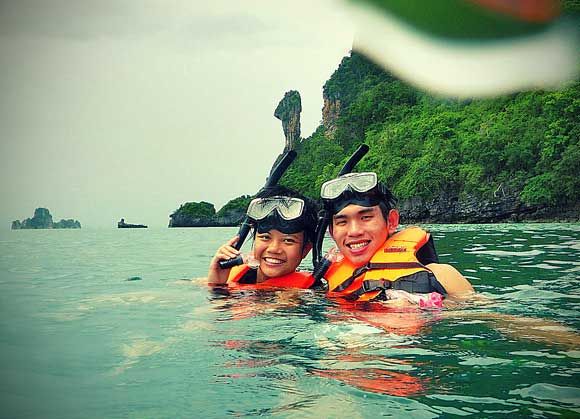 Second stop was snorkeling in the rain. Weather was so bad that I kept worrying about the tour being called off.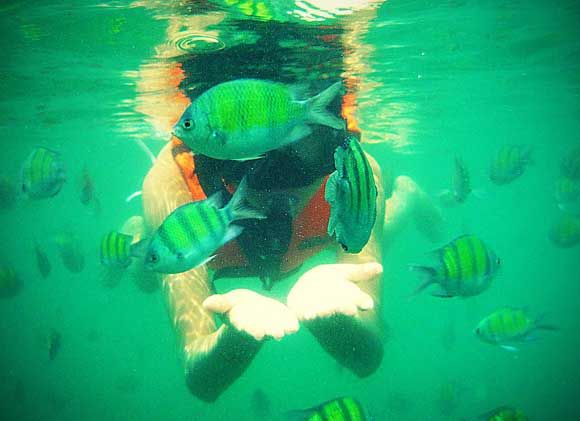 But heng I still get to touch the fishes lor. OH YA, not only did I get to touch them, I kept getting bitten by them too. Sneaky bastards.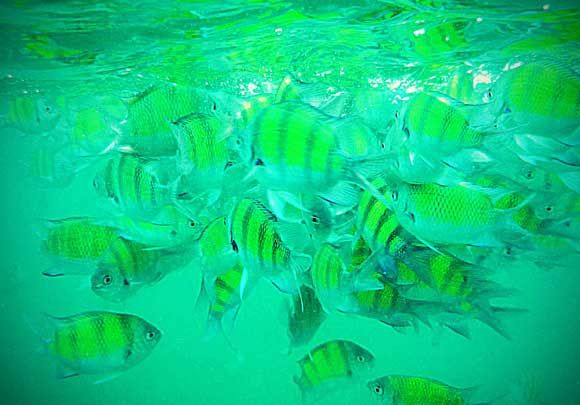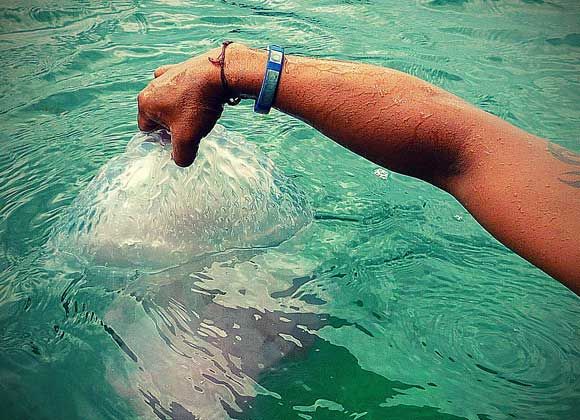 Tour guide caught a jellyfish for lunch.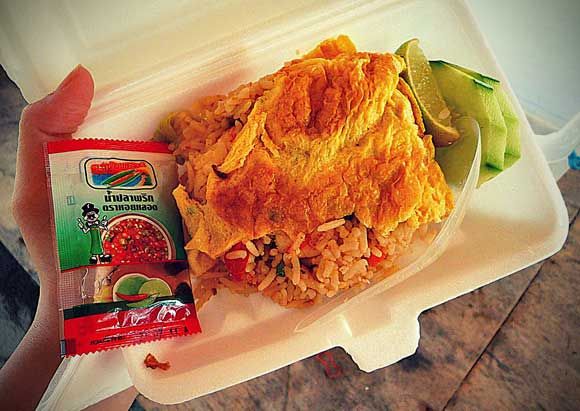 Ha kidding. Lunch was this sad fried rice =.=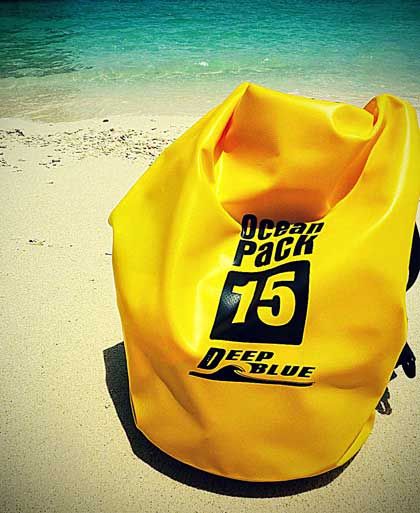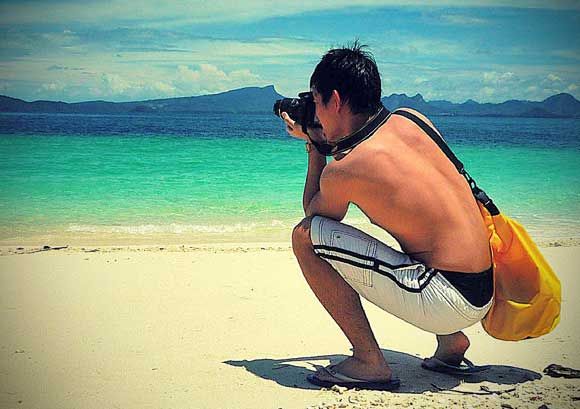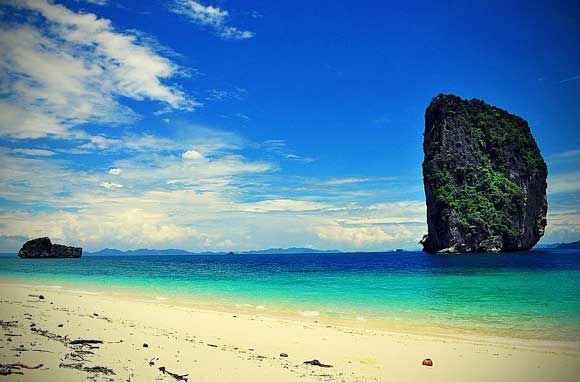 The third island seemed to be the most photogenic. We spent a long time cam whoring there.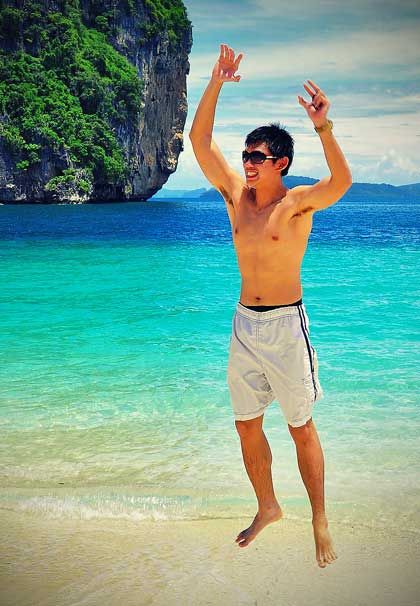 Woodblock jumping.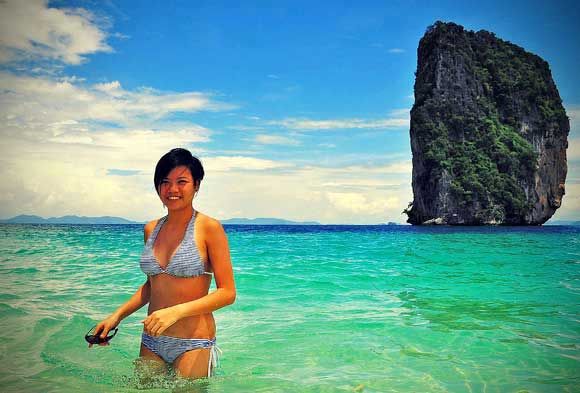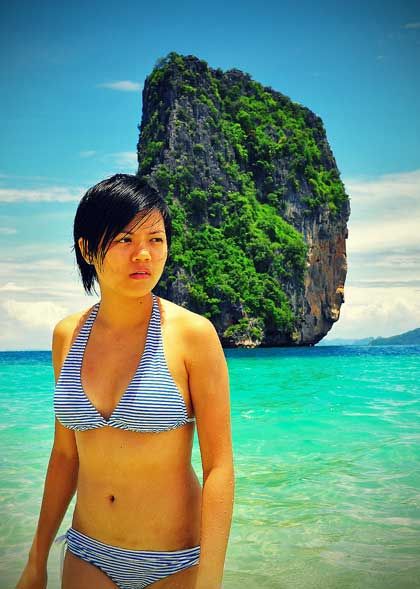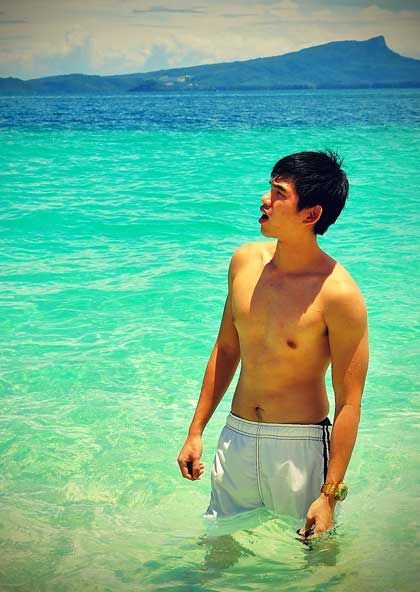 Woodblock posing.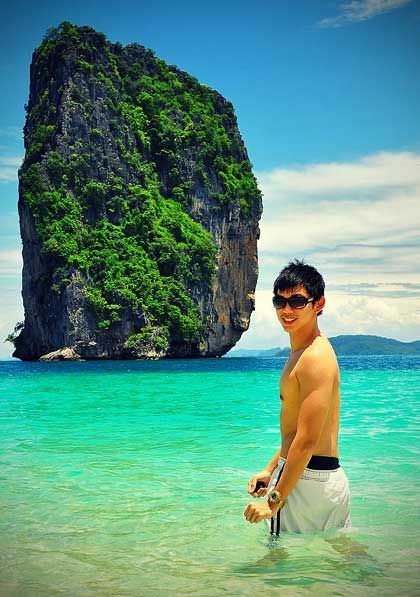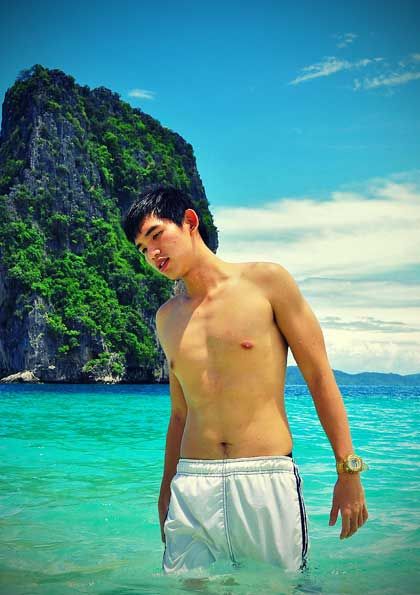 I asked woodblock not to be so stiff, so he tilted LOL.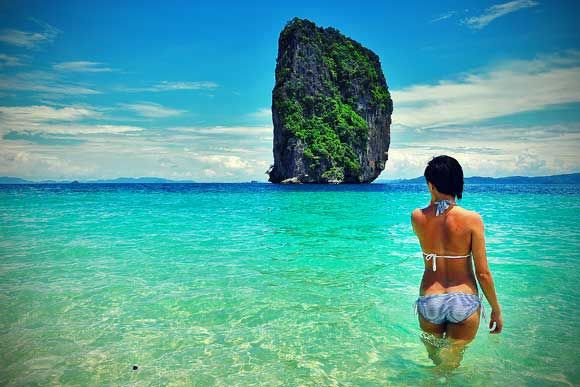 Immediately after this stop, my camera failed me. LION DROPPED IT (NOT ACCIDENTALLY) AND THEN AFTER THAT, CANNOT SWITCH ON ALREADY, UNTIL NOW. SIGH, depressing every time I think about that incident and his reaction towards it but what to do? Boyfriend liddat, I can only suck thumb lorrrr.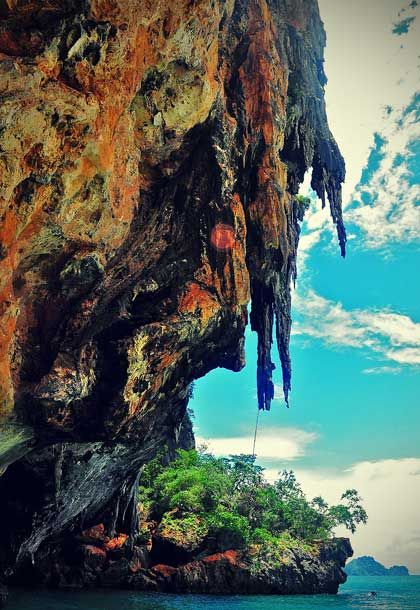 The fourth and last island had this cave thingy.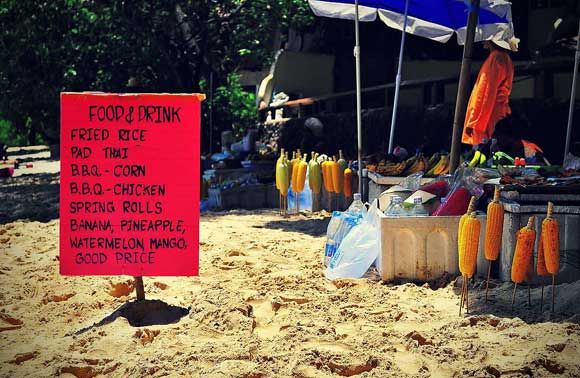 Haa I wonder how much they "tok" the ang mors for sand coated corns.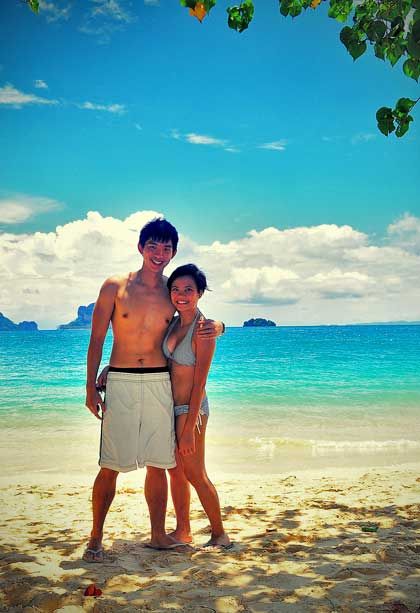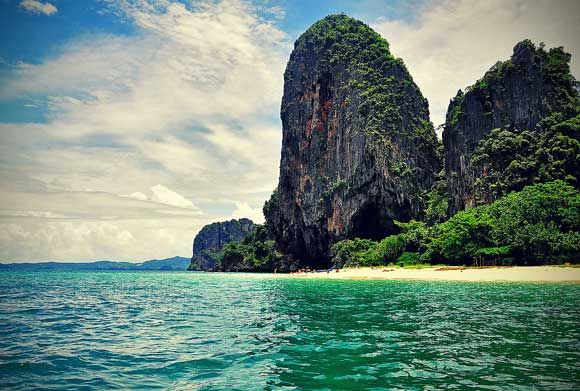 Actually all the islands looked the same to me lei. Next time just go to one enough already.
Back at Ao Nang town, we rented a scooter to travel all around. It was like DIRT CHEAP please. 150 baht for 24 hours usage – equivalent to renting a bicycle in ECP for two hours omfg!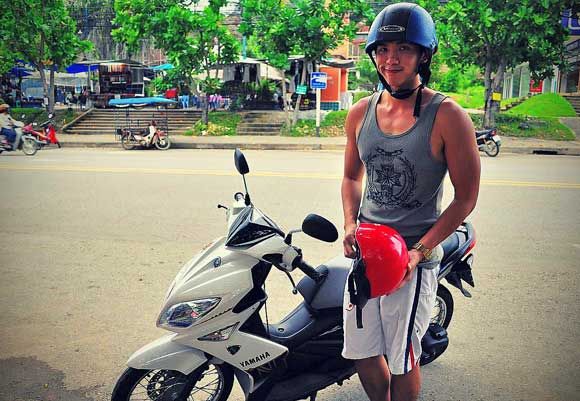 Drove to Sara's Pancake for an early dinner.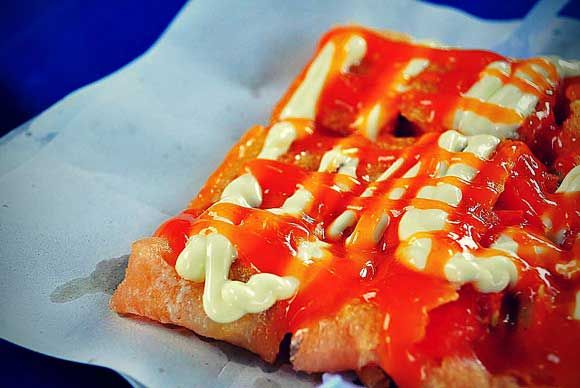 Tomato + chicken + onion pancake!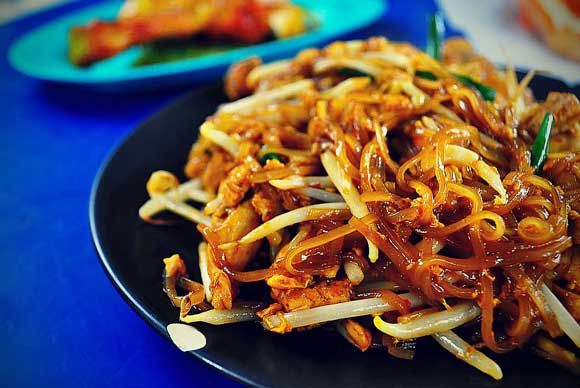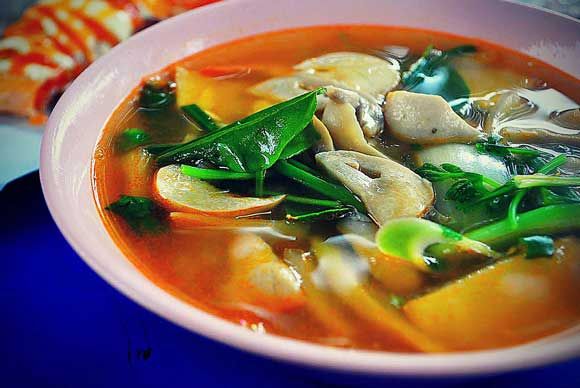 After dinner, we shopped around a little and headed for a massage. We also had one on the first day, and because it costs only 250 fcuking baht, we went for a massage EVERYDAY. Crazy one.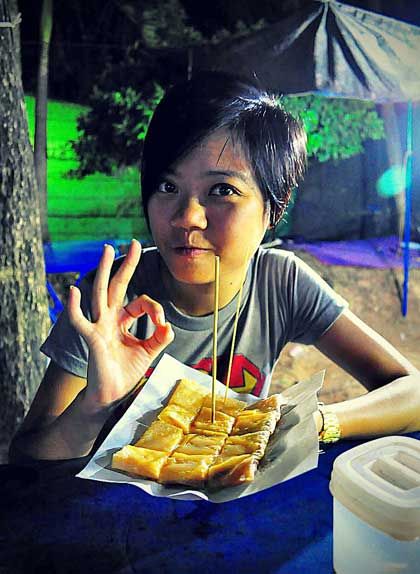 After massage, we went for our third pancake from Sara's again. This is the best combi throughout the trip! Mango + cheese.
Then, Lion said that we've always been buying pancakes from the same stall, why not try the others. So with that, we drove all the way to other end of the town for our FOURTH pancake!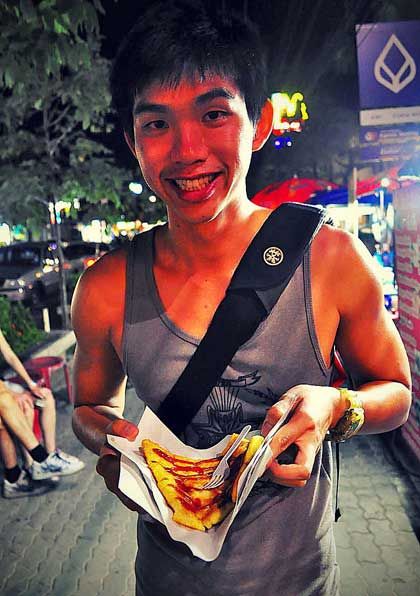 Tuna + egg. WTF IKRRR.