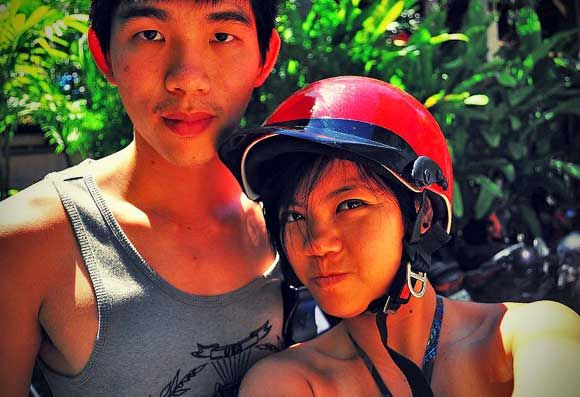 More touring around with the scooter before we had to return it. TMD Lion said I look like a pretty Vietnam girl here. COMPLIMENT, NOT. I say, he looks like a handsome China boy muahaha!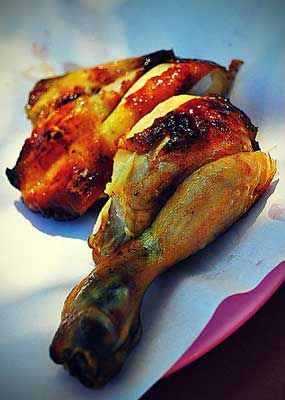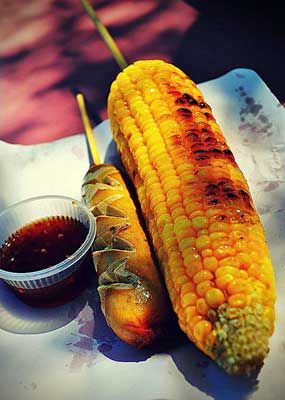 Will never get sick of the food from roadside stalls. Cheap and good.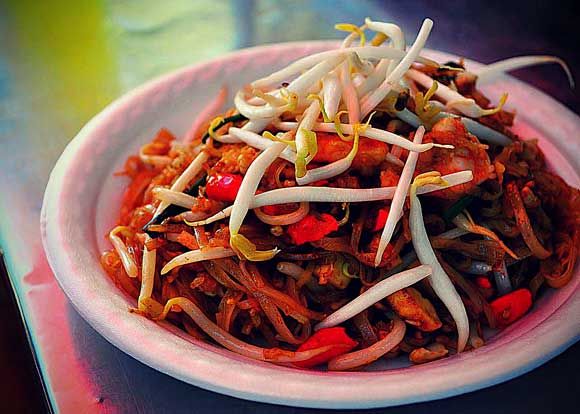 Best Phat Thai.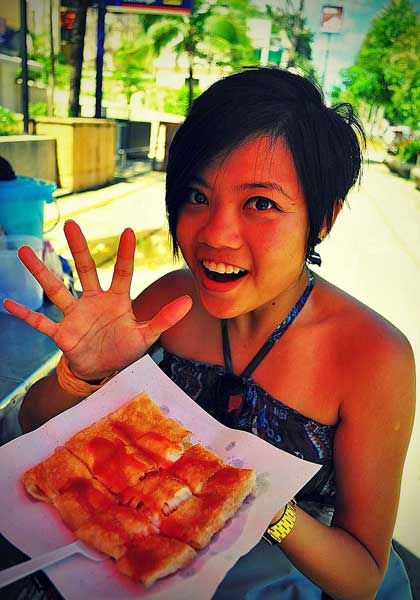 Fifth pancake of the trip! Lol super act cute pose.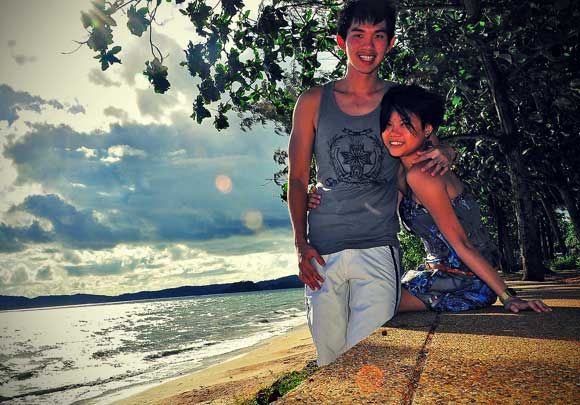 ♥ ♥ ♥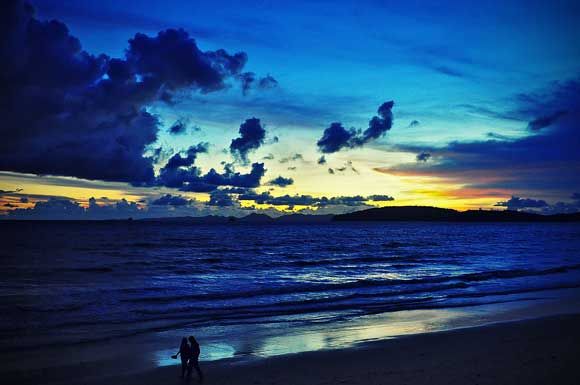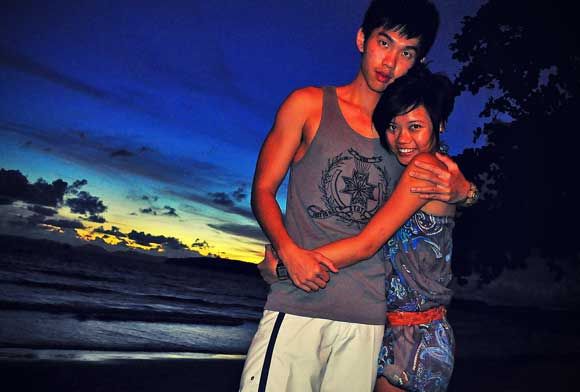 Wassup with the act cool face haa!
We wanted something nicer for our last Krabi dinner. Scouted for damn long ('cos tooooo many choices) till we decided on this buffet restaurant.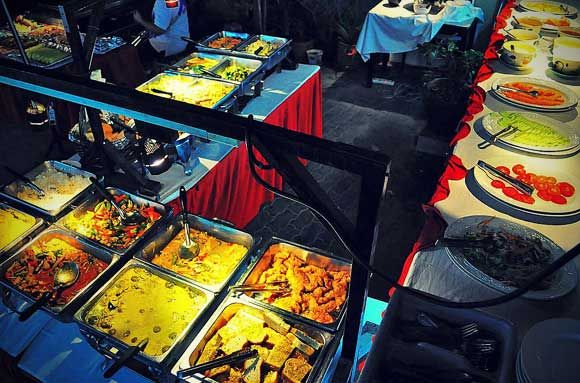 250 baht per person for all these food!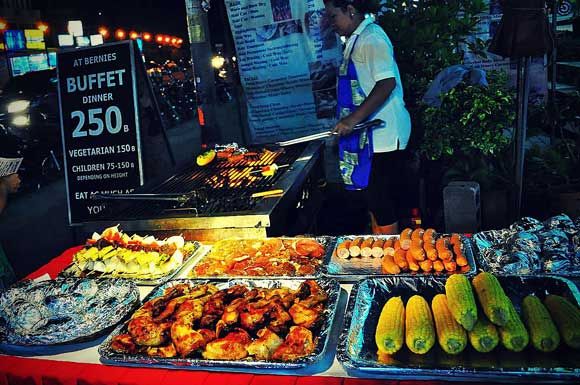 And these grilled items and tom yam soup and 12 flavours of ice cream!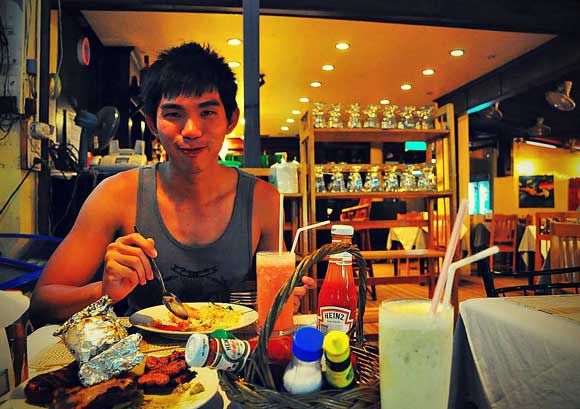 Bliss~
Pubbing after some window shopping. Stuffs there were way too ex. All "tok" tourists one.