After months of procrastination, I am finally done with my first customised blog design.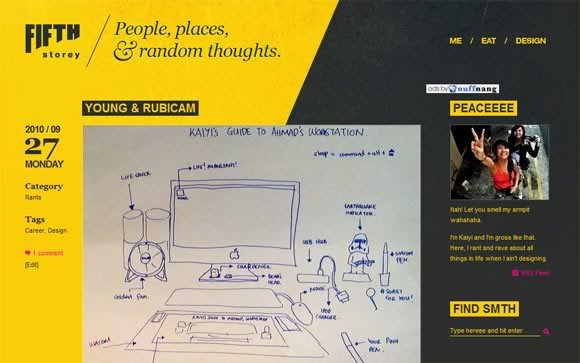 If you haven't already know, this is actually adapted from my portfolio site and because I'm so satisfied with it, I decided to settle down and create consistent "branding" throughout my stuffs, including twitter.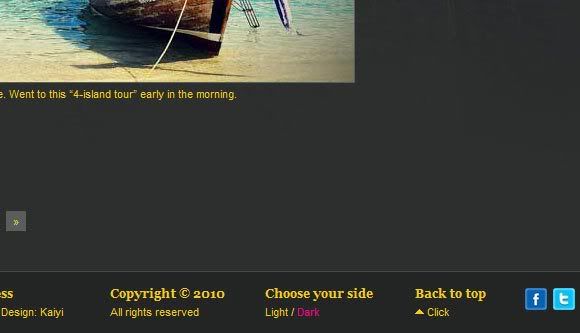 Just like my portfolio, you may also choose "the dark side" at the very bottom of the page! And guess what, your preference will stay for subsequent visits during the month. So if you're feeling emo now, choose dark, if not, stick to the cheery yellow!