My friends often say things like "I can eat a cow" when they're insanely hungry.
Well, when hunger pangs set in, I can slaughter a cow if I want to.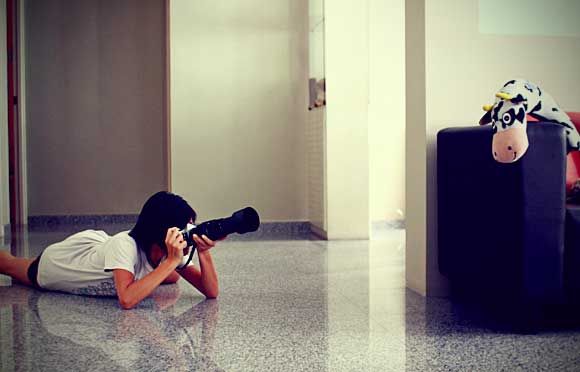 But I guess I'll opt for the easier way out. I'll shoot a cow! (Pun intended.)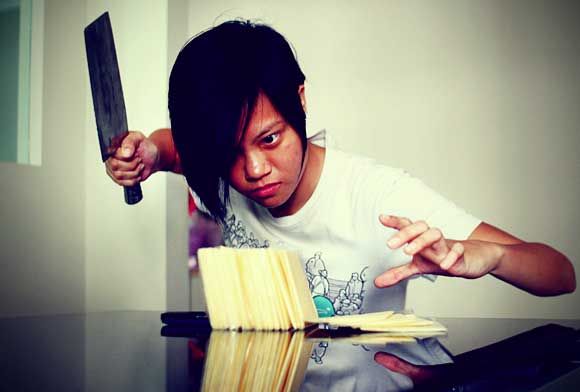 Slice some cheese..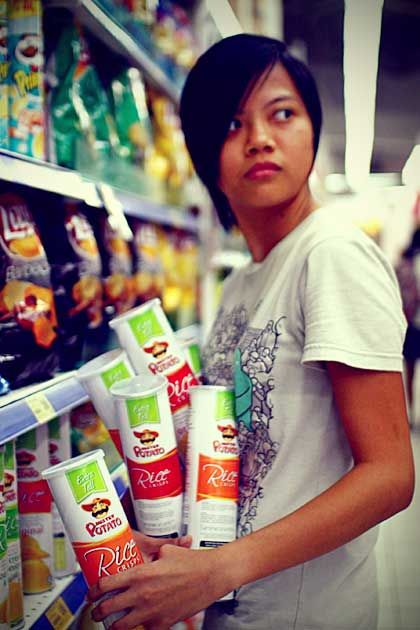 Then, I'll head down to the nearest supermarket and steal cans of Mister Potato Rice Crisps.
Just imagine what you can do with thick slabs of juicy beef patties, melty cheese slices, and an abundance of Mister Potato Rice Crisps.
I'll make myself a 'double double mega cheeseburger layered with rice crisps' and munch them all up! Muahahahaha. Satisfaction much!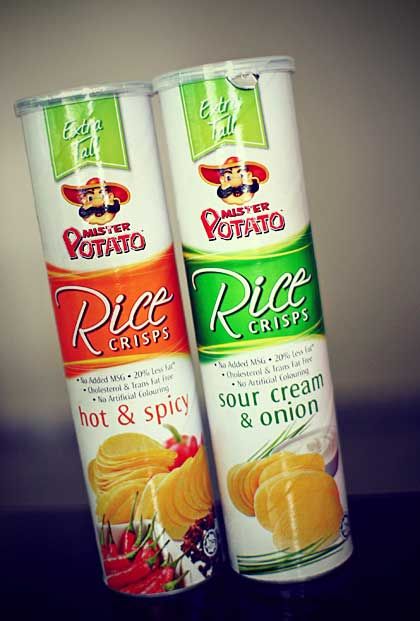 This, my friend, is the new chips. Made from a secret combo of rice and potatoes, it is a healthier and lighter choice with no added MSG, cholesterol, trans fat, nor artificial flavourings, and most importantly, it satisfies gastronomical tantrums! The sour cream & onion flavour is really tasty, and I hate to say this, but the rice crisps are so addictive! Gobbled up two cans within a day together with my family.
Now, there's no need to act like a madman because there is Mister Potato Rice Crisps for you to munch on, anytime, anywhere.