Finally, a wedding which belonged to a close cousin. The bliss that 'Han 哥哥' (the cheesy name that I've been calling him since young) and his wife shared seemed so infectious that I was all chocked up in happiness too. Congrats to them lah!
This post is way overdue though, but I'll post up a few photos anyways.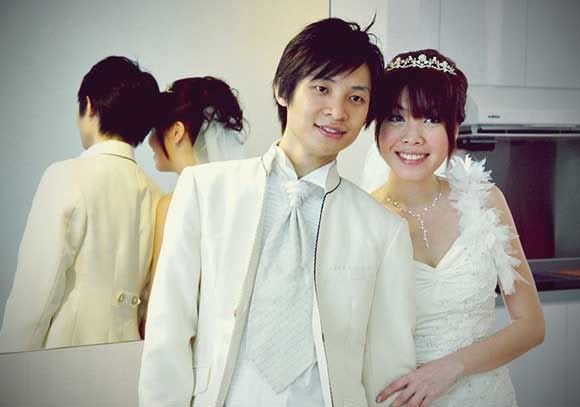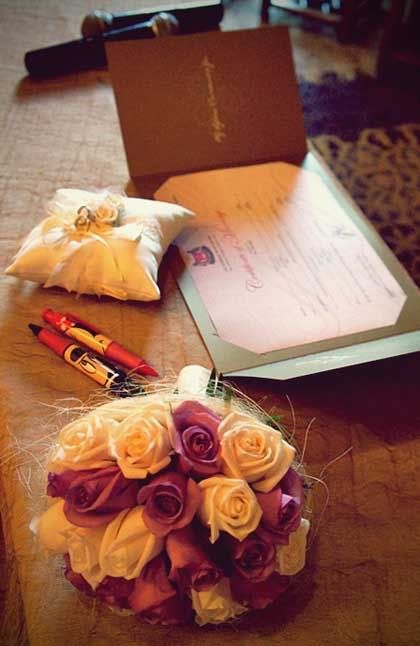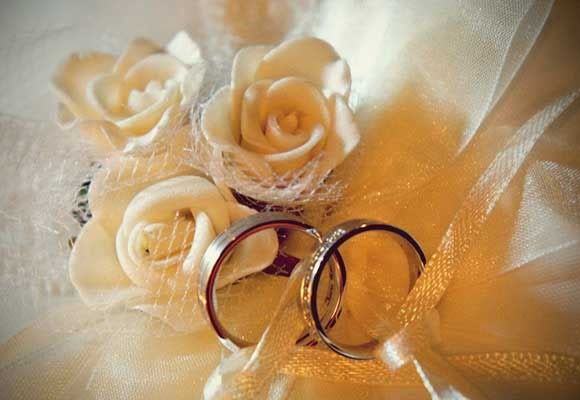 I've always fancy shots like this.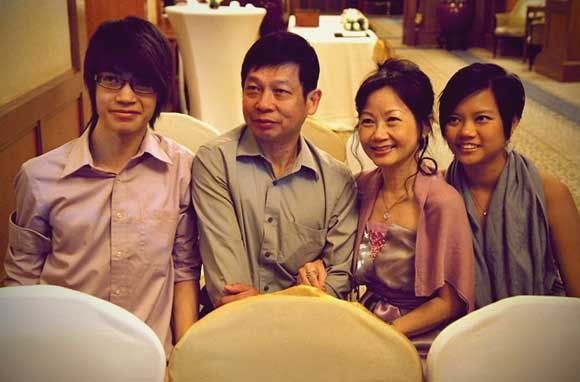 We did not all dress up in purple on purpose.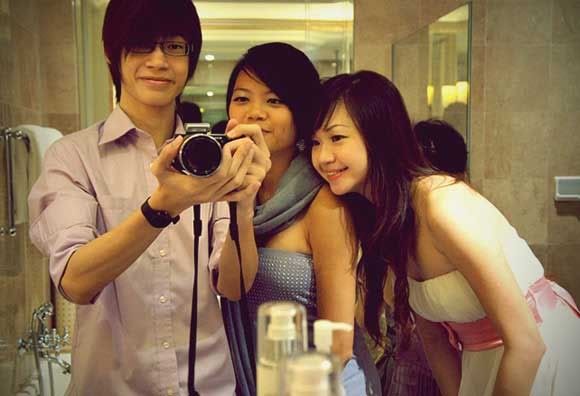 Cam whoring in the grand toilet of the newly wed's hotel suite.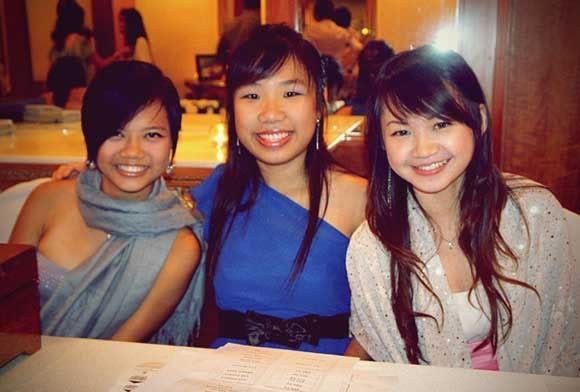 Beautiful receps WAHAHAHAHAA.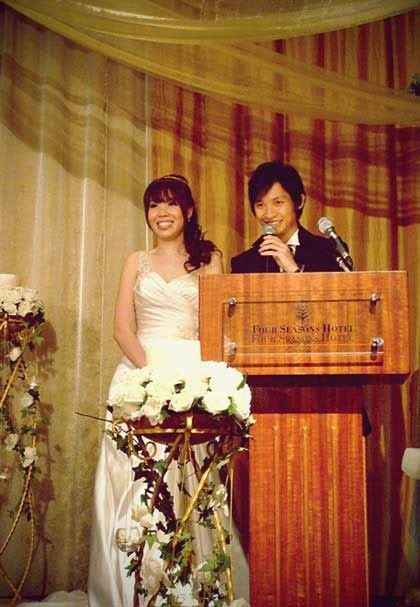 The speech was so so heartwarming. TBH I teared lor. If my future husband ever say something so touching on our big day (if that is even happening), I think I'd just WAIL OUT LOUD on the stage. Sure super lau kui.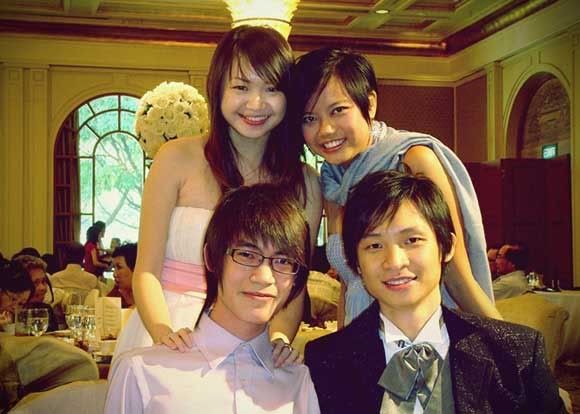 YAY :DD