Friday was our last day at our old office and we had such a havoc time spray painting every possible wall / glass pane like some young punks.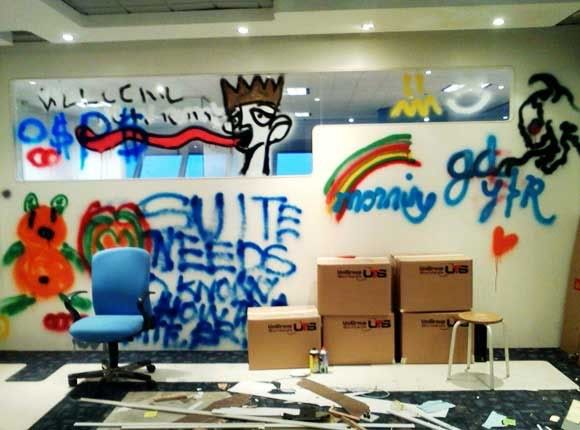 Our main reception area.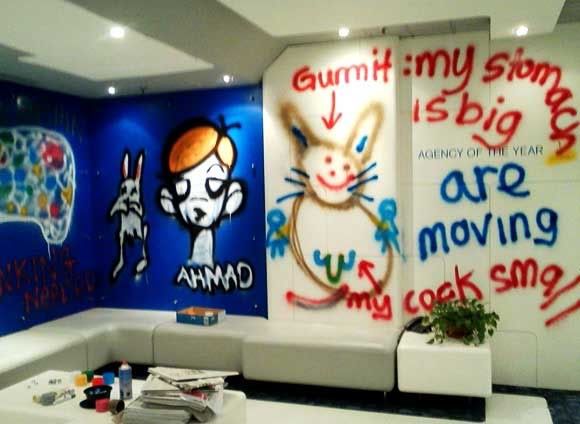 There are some really nice graffiti works.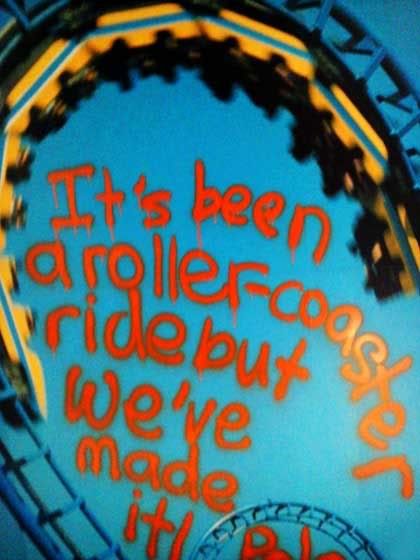 THIS IS SO CHIO, and it won the competition. Yes it was supposed to be a graffiti competition, but I guess everyone had so much angst choked up inside they just went around spraying in a crazy frenzy.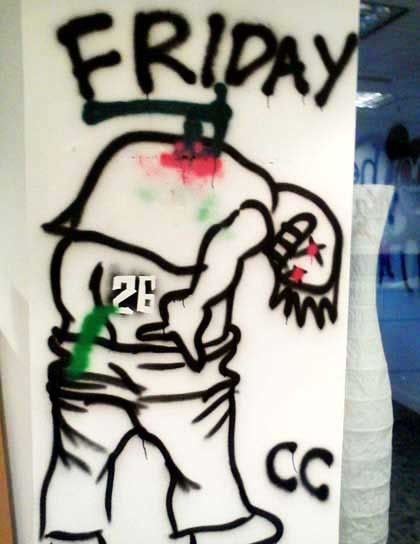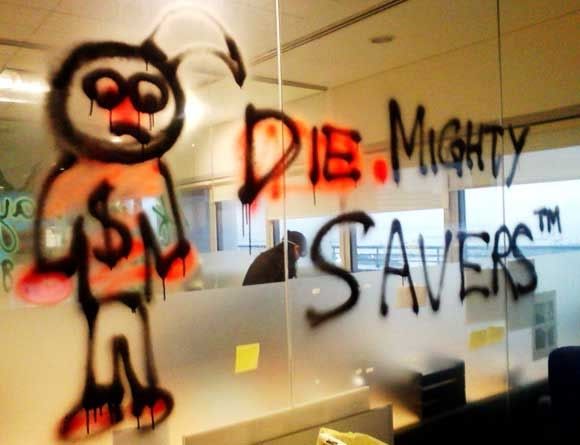 Too much hatred towards the client LOLOL.
I had my share too. Wet bunny. I didn't know what the hell I was doing I just wanna be part of the vandalism. My first time using a spray can anyway.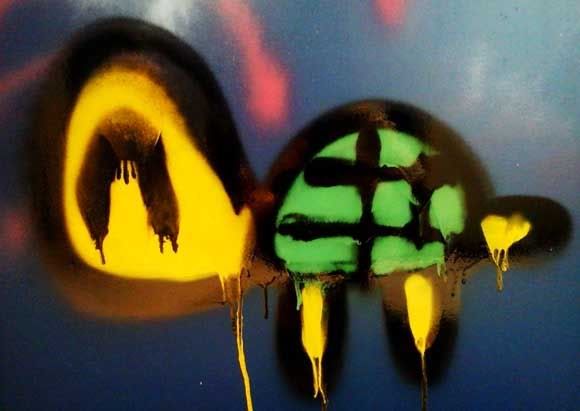 Wet terappin.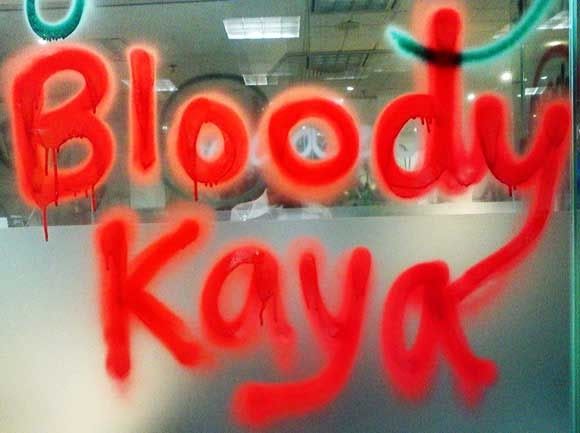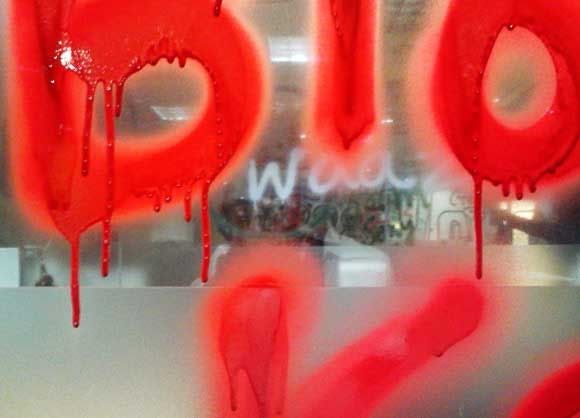 Hahah reaal bloody.
I guess this only happens in advertising agencies hur? The paint smell so bad that I had to take unfinished work home. Lol imagine they tell us that the new office would not be ready by tmr……….