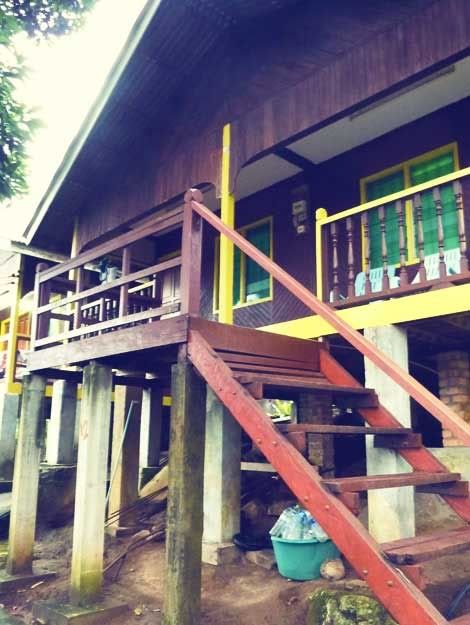 Rise and shine to a really run down resort attap house. After breakfast, we got ready for our first dive.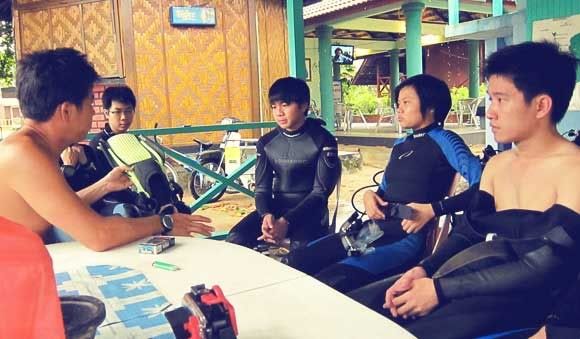 Everyone looking sleepy with only 3 hours of sleep haha.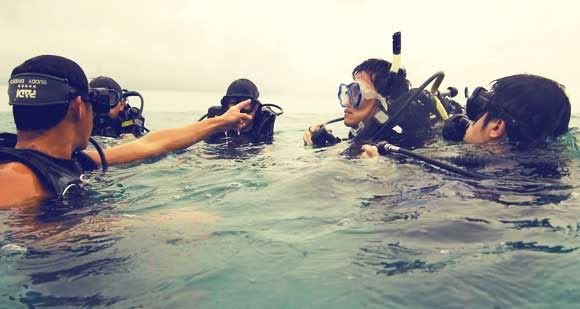 Virgin sea dive was off shore and only 5 metres deep. I was scared outta wits and the rain + choppy sea wasn't helping.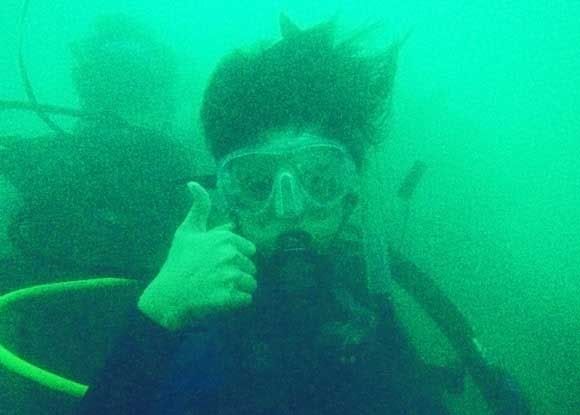 Wanna act like everything's good and okay.
It was a long dreading 45 minutes underwater. Returned to land when someone's oxygen ran out.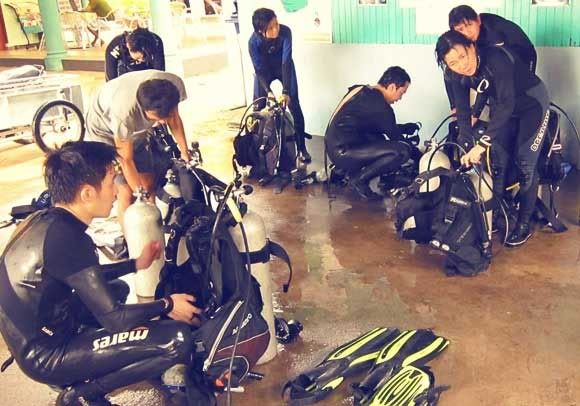 Rested a while and prepared for our next dive.
It was also a shore dive but deeper. We completed the rest of our drills.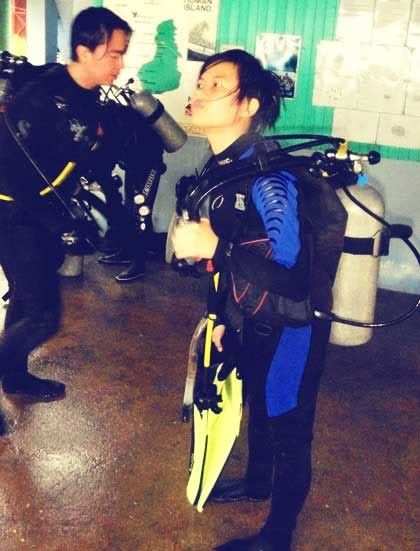 Got up to shore again feeling like a salted fish. The process of gearing up, walking into the sea, swimming out, diving, rising, swimming back to shore, walking back to dive shop, gearing down(?) was DAMN EXHAUSTING I tell you.
Lunch was a saviour to my soul! And after that, it was the actual thing already. 9 metres this time and out at sea.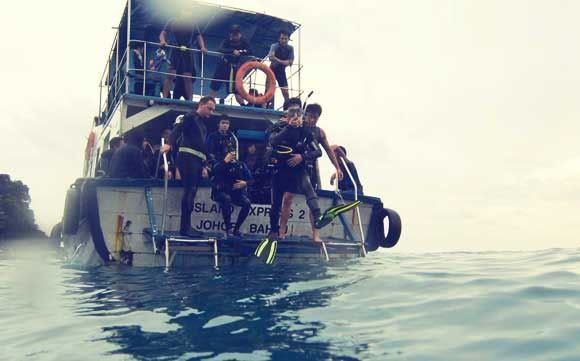 Sitting at the boat nervously waiting for my turn.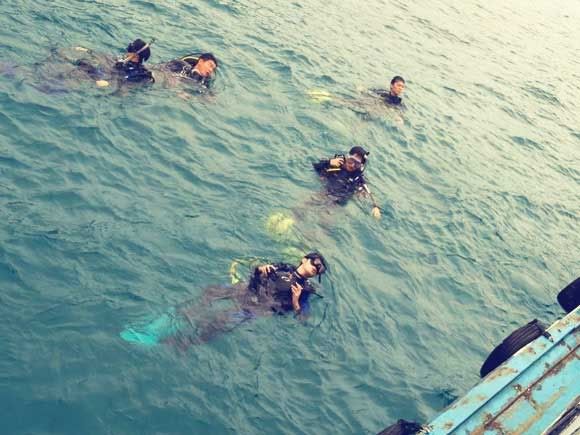 We looked like a school of fishes LOL so cute.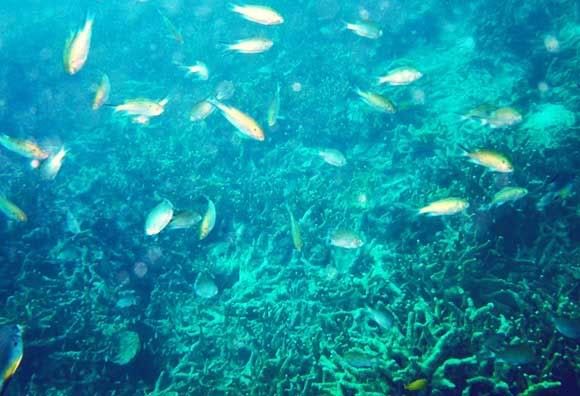 And yeah baby, this is the underwater world at 9 metres I was talking about.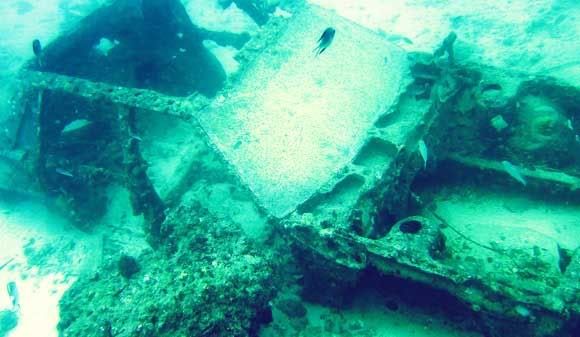 An abandoned car.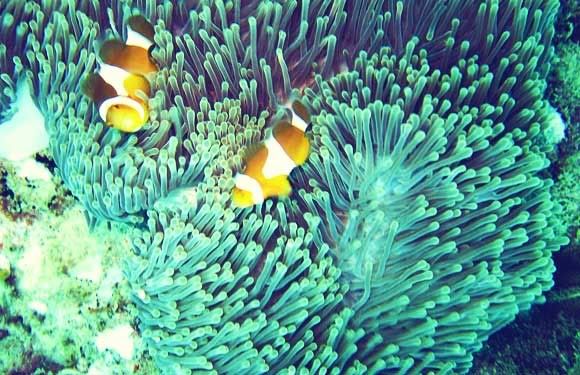 NEMO!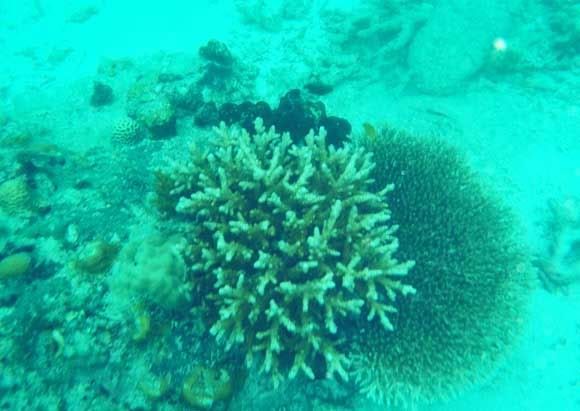 I realised that I didn't noticed all these creatures until I got the photos because 80% of the time I was worrying about dying in the sea.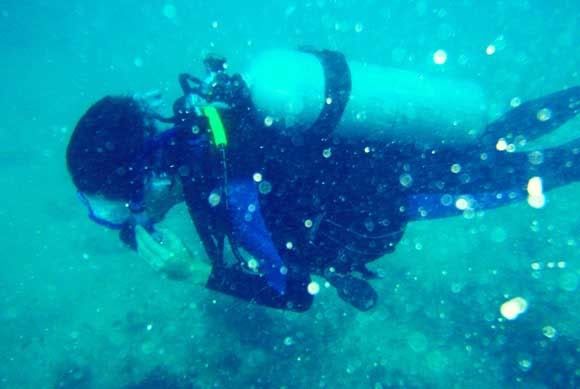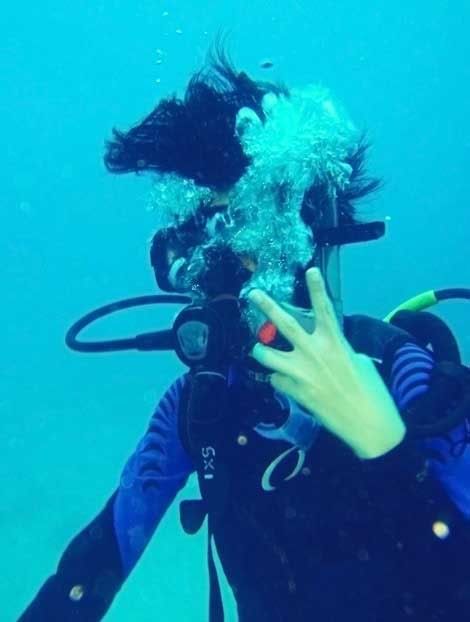 Back to boat and feeling better. Look who's in the background.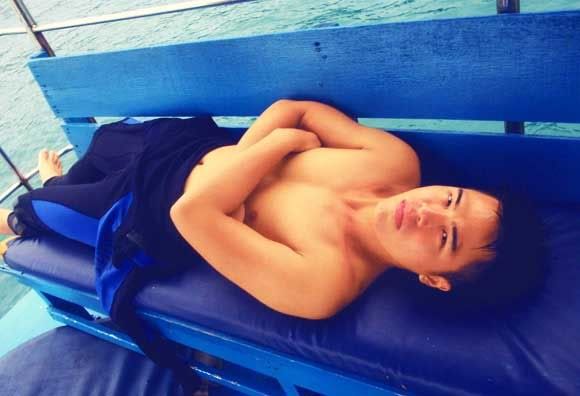 This is my friend, Marcus, who introduced diving to me but he himself was seasick and slept at this same spot throughout the trip.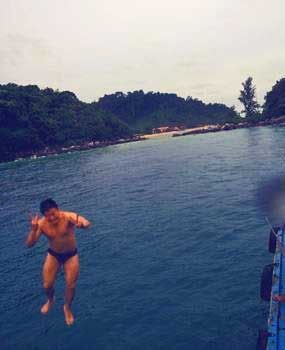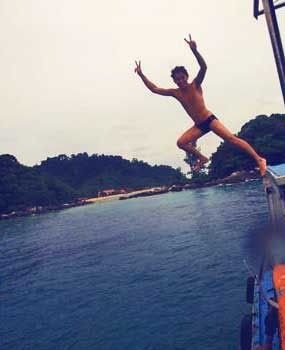 These are the two crazies who jumped from the top of the boat into the deep blue.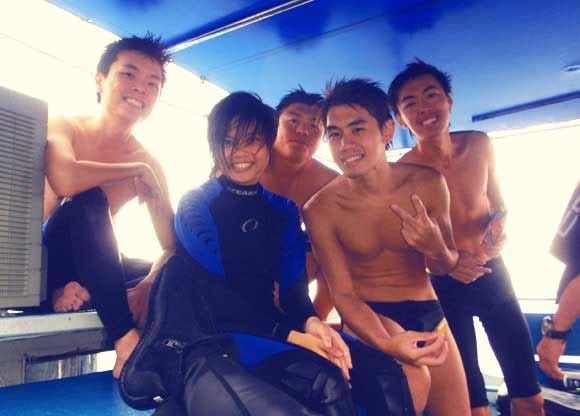 Seng and Clarence back from the jump.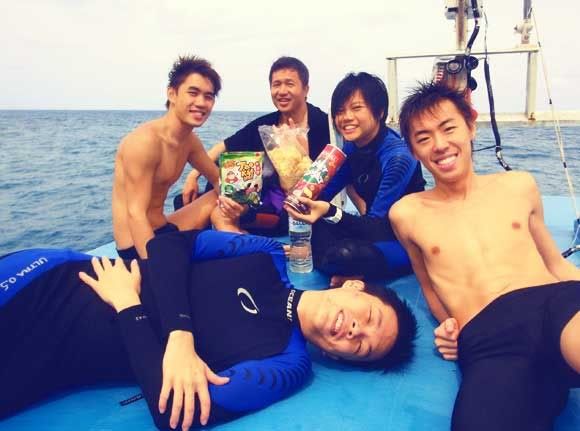 Snacking at the top of the boat with a bunch of hunks. HAHA KIDDING. They are all awesome people.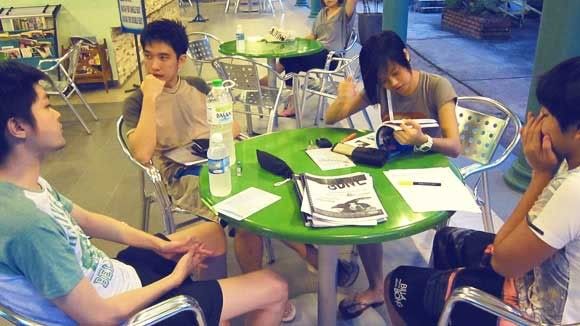 THE theory test. All of us passed with flying colours!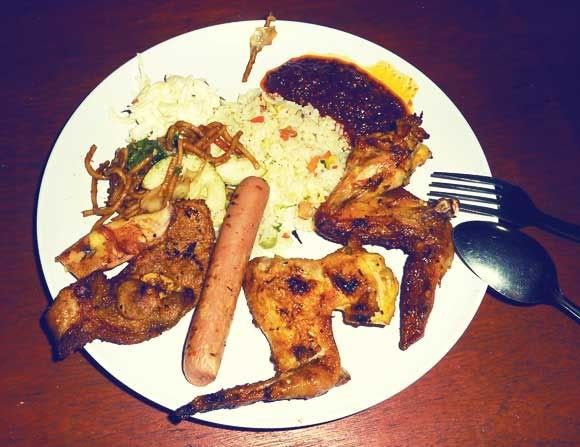 BBQ dinner.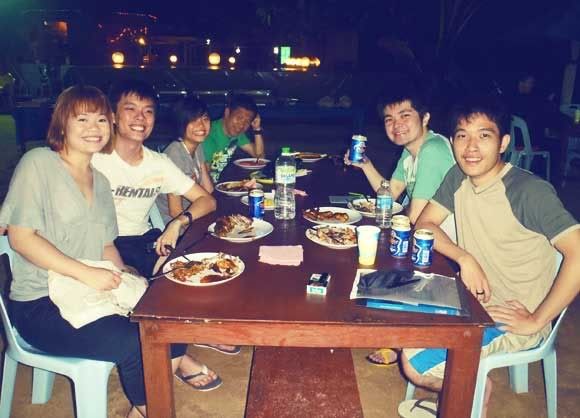 Beer and some new friends.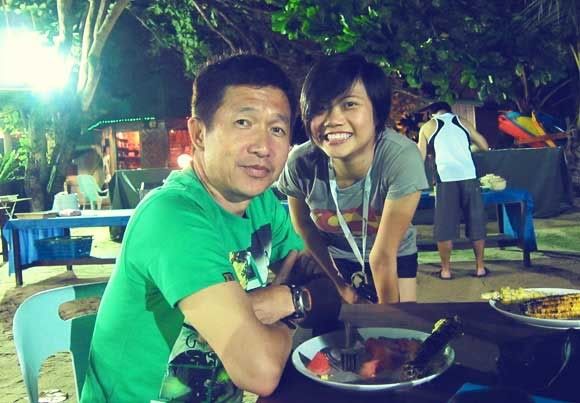 Chris the hum sup lou instructor!