Was actually feeling quite down on the second night 'cos I didn't enjoy the three dives at all. Almost wanted to give up because I couldn't get pass my fear, but lame right, go through everything already might as well go all the way.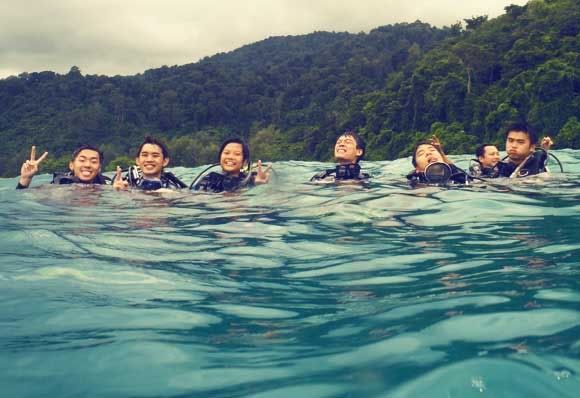 So, here's my fourth dive to seize THE license!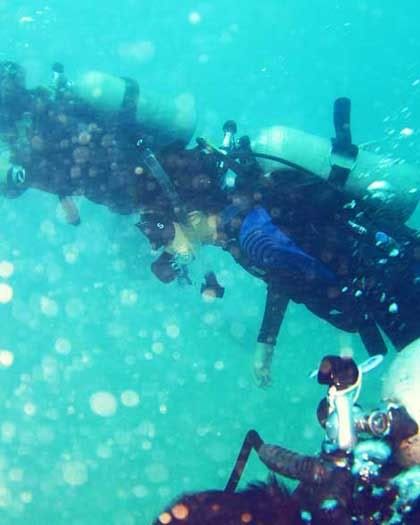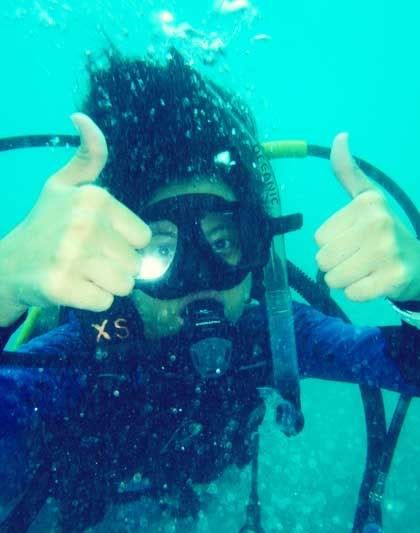 Love the hair.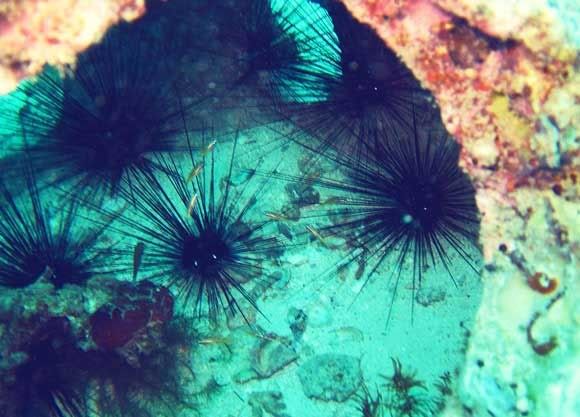 I'm like super paranoid of urchins. Every time I see them I'll kick harder and faster for no reason.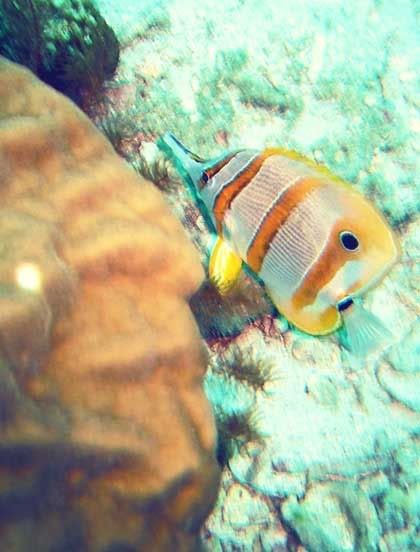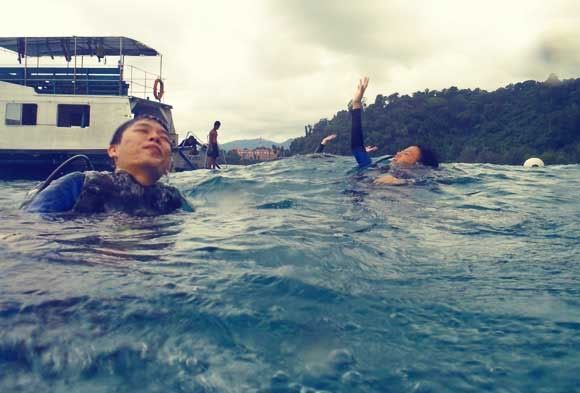 Look at that current. Drowning LOL.
The dives on the last day came as a surprise. I found myself getting the hang of it, and was in fact enjoying it. I felt so sad when we had to return shore to pack our belongings for the leave. Couldn't dive enough!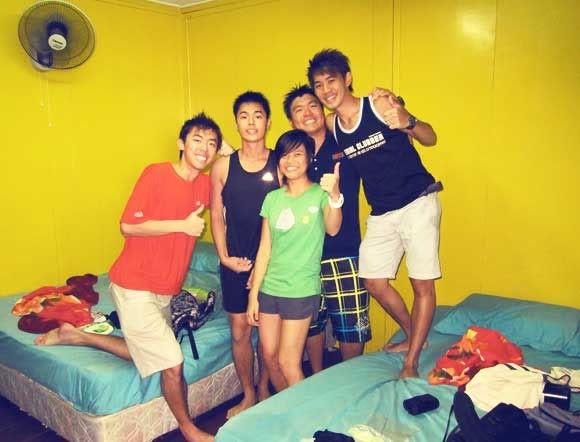 My roommates + a KPO dive master!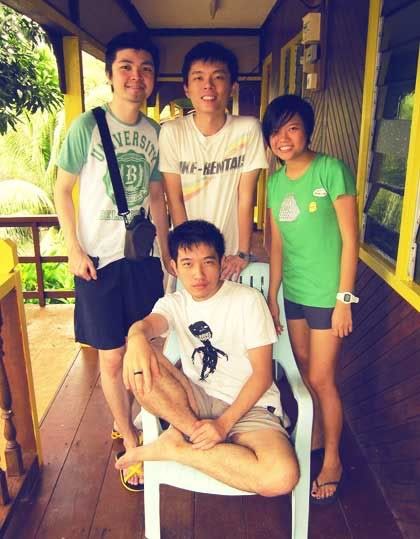 Open water divers.
Everyone! 😀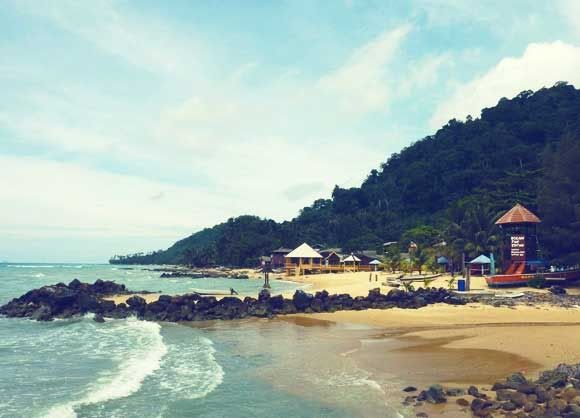 I'LL BE BACK.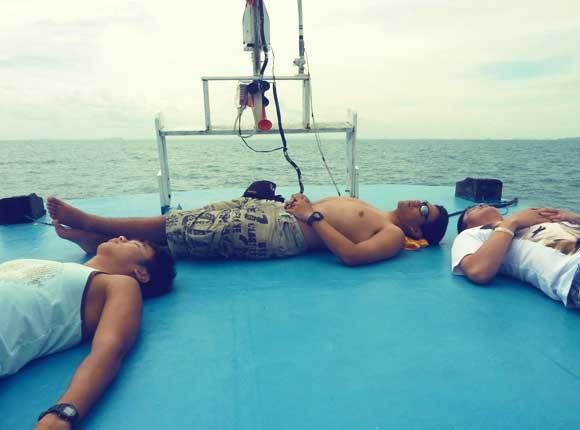 The return journey was shiok. We all love chilling on the roof of the boat which has no barriers. If one big muthafucking wave hits us, we'll just roll down and die HAHAHA.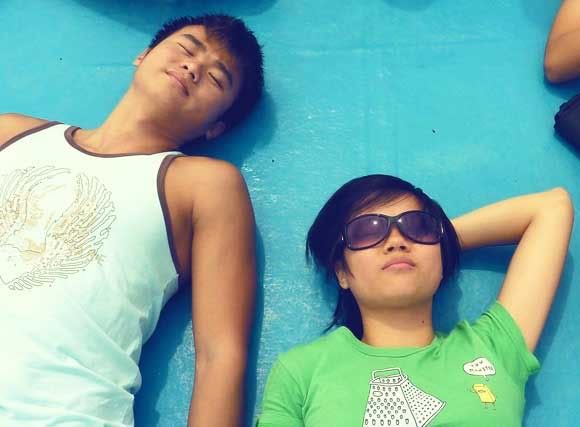 Sun oh sun, you are so irritating. Why did you show up only when we're heading back to Singapore? -_-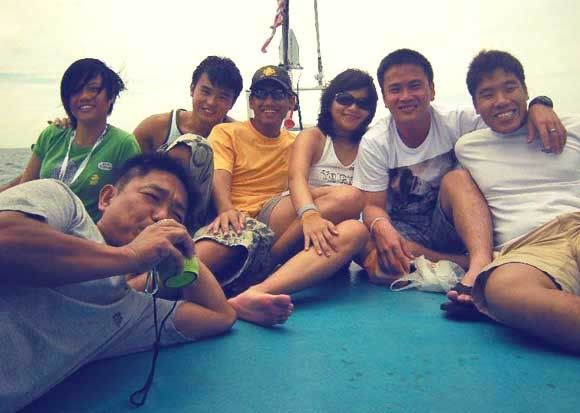 Random group photo.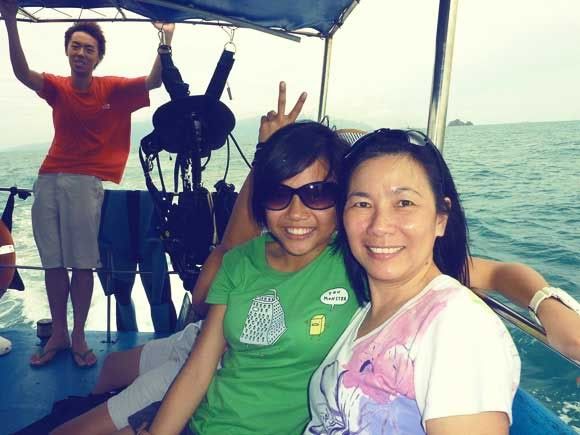 My dive buddy!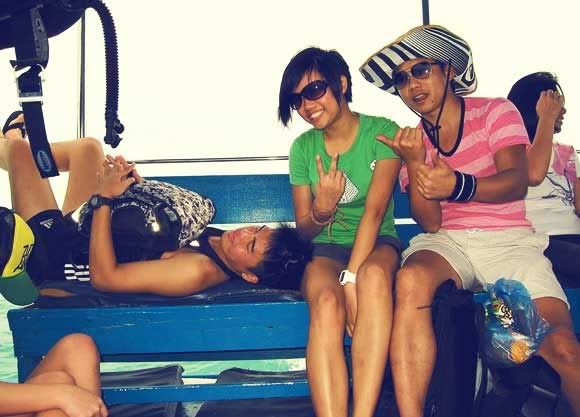 Marcus still at his usual spot.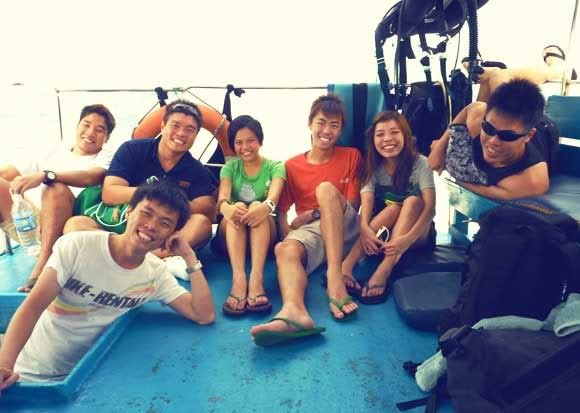 Though it's just three days, I really have to say that the company was amazing. Everyone was so sporting and fun.
And with that, imma end the entry with..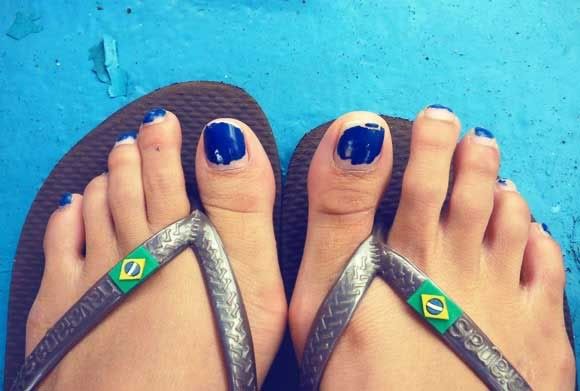 beautiful toes,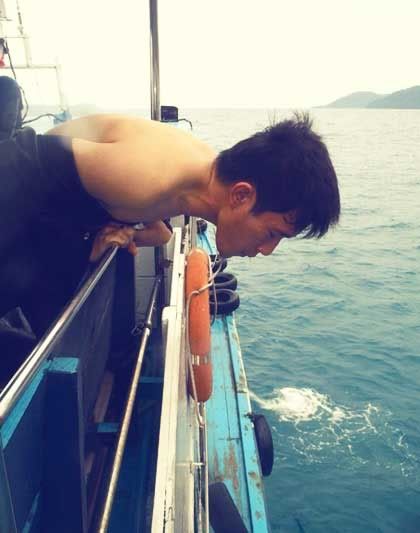 a puking guy,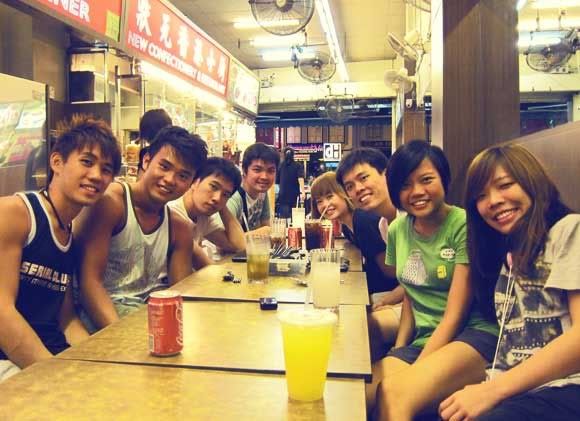 and one last group photo.
Waa I can't wait to advance my diving next year! I'll go when the monsoon is over and when water visibility is at its best and also when I've saved up for an underwater camera case. Till then, ciao guys!