I hope Christmas is good for everyone, 'cos so far it has been pretty great for me! 😀
Escaped to Malaysia last weekend with my father mother brother grandmother grandmother's sister uncle auntie cousin. LOL sounds like a huge crowd but to think that we used to have so many combined distant relatives traveling together that we occupy one whole 26 seater coach – ewww, hate that. Thank goodness this time round it was just the closer lot, and with Peimin and bro, everything always seem like much more fun!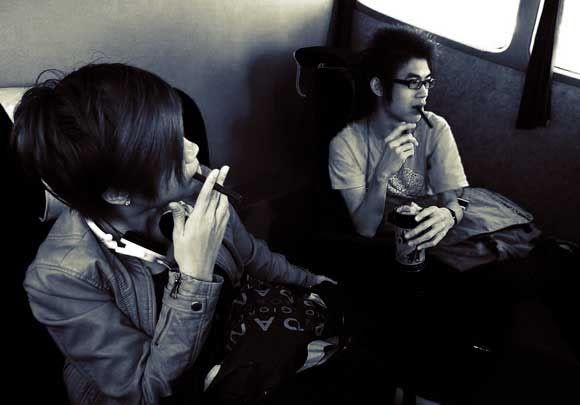 Smoking chocolate sticks.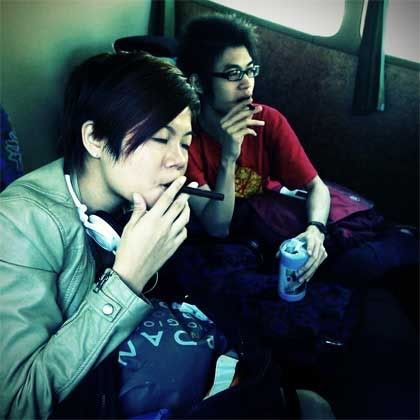 Haha everyone kept saying I got the shiok face. I think I look like some kopitiam ah pek lor.
Had one of the worst jams ever and after a grueling 8 hour coach ride, we finally arrived in Kuala Lumpur at about 4pm, tired and hungry.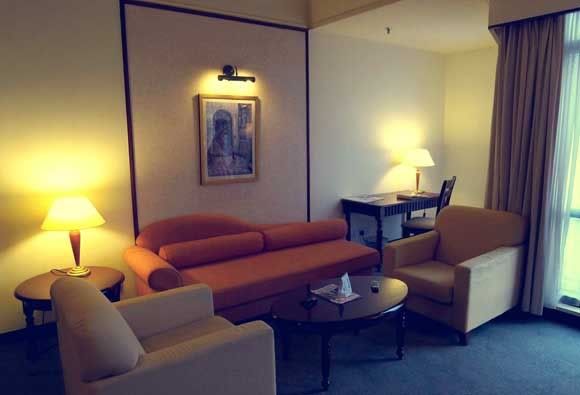 Checked in to Berjaya Times Square, and we got upgraded to a freaking huge family suite. 1 living room + 1 dining room + 1 kitchen + 2 bedrooms + 2 toilets. You can't really tell the size from the picture.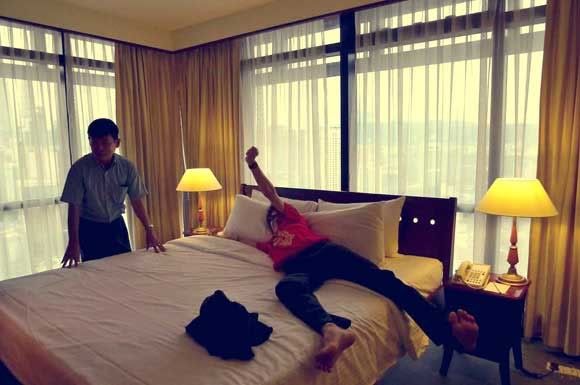 But you can tell it's shiokanathan.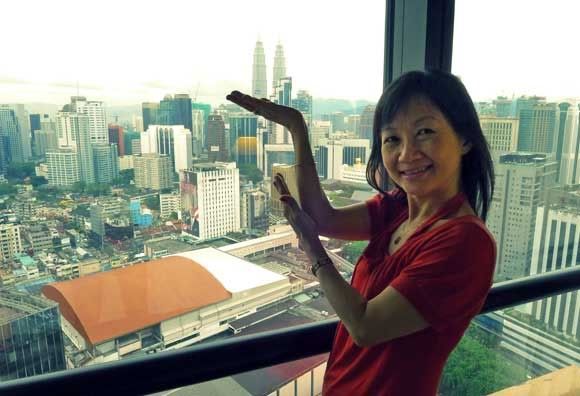 Mum was very happy with the room view 'cos she can lift up the twin towers.
I love doing the bokeh shit.
After slacking a bit, we headed to Times Square for dinner. It was the only place Grandma could go 'cos her legs ain't good and we had to rent a wheelchair to push her around. But I'm not complaining because we had a yummy dinner!
Well, sorta could-be-yummier if the service was more efficient. The staffs all kukumalu one la. Cannot handle our big group of 9 and kept screwing up our orders. In the end everyone finished their main courses already mine still haven't come (despite asking them to check like a million times).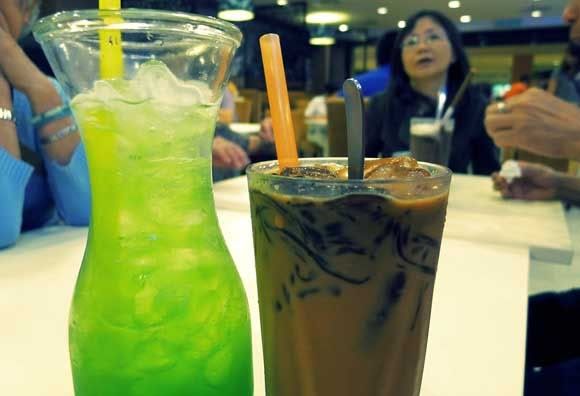 I got pissed and I just had this for dinner – cheese baked chicken wings.
But i was also secretly happy cos' I could save some stomach for..
this!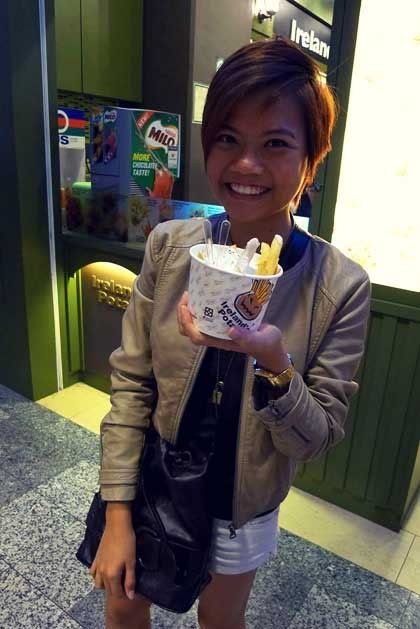 I heard Ireland's Potato is SUPER awesome in Taiwan, and I've been wanting to try it long time since I learnt about an outlet in KL, but okok only lei. Maybe here not Taiwan la sorry (T___T)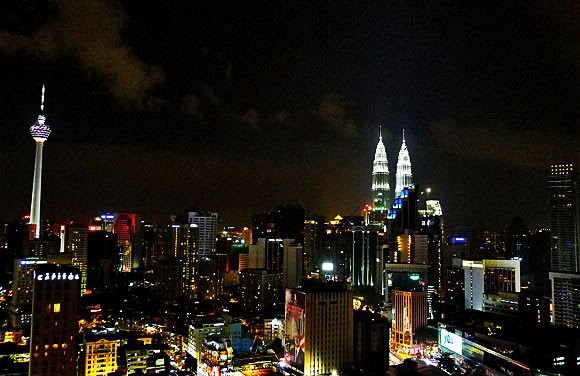 The night view from our hotel room.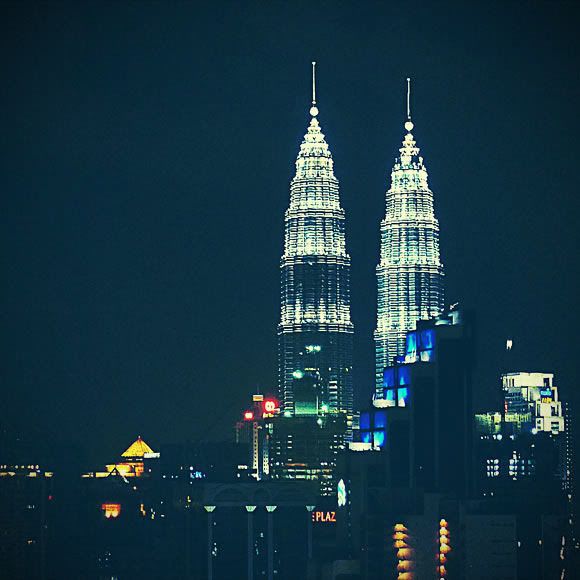 Love this! My first long exposure shot without using any tripod. I just rested the camera on my window glass and held my breath for 8 seconds. Not too bad uh.
P.S. If you're wondering why France, you'll know in the next entry!
P.P.S. Whoa, frigging 5am already. Tmr got work, wo bu yaoooooooooo. Wo holiday mooooddd 🙁