For Jay Chou actually, HA!
Too many contests for The Green Hornet going on! I'm so eggcited and I want to bet on every chance to participate. But a lot of these contests need partner one, so I dragged Silvia into the water with me, 'cos I know she's spontaneous enough to do crazy stuffs wimme.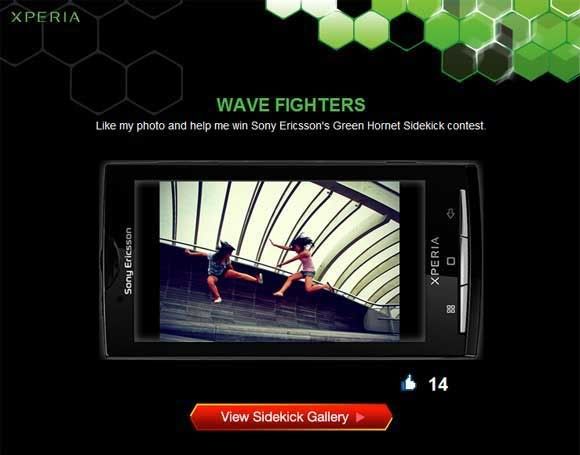 Photo of signature pose with my sidekick, help me vote lei please. CLICK CLICK CLICK. Thankiew very much.
We also made a one minute video to show why we are the ultimate inseparable duo, and I only thought of a plot a night before our shooting day, which is also a day where we traveled 30% of the NEL route by foot. (More on that in a separate post!)
The sun + walks + jumps + NGs + weird stares from strangers + video editing. Tell you, it's damn paisey and tiring can!
The final results are damn amusing la. Even if we don't win anything, I totally enjoyed the process. You see if you can understand my lame storyline, and ya, go ahead and laugh!
Update:
OMG you know what, laugh all you want because that video got us into the second round of The Green Hornet Me and My Side-Kick Contest happening tmr (Saturday) 3pm at Bugis Junction! We'll be playing games against 5 other teams and OMG I'm so excited! Come support us if you drop by and you can laugh even more then! LMAO./a