The first Nuffnang event of the year!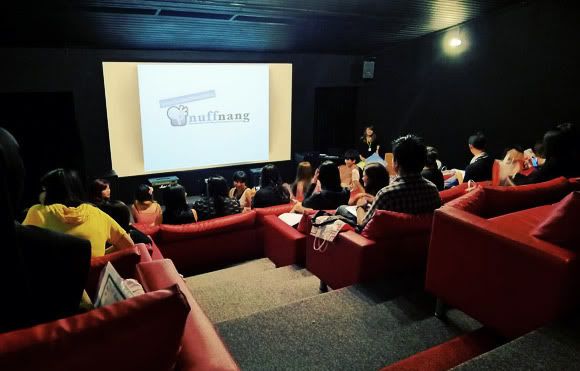 Held at Sinema @ Old School – the only cinema in Singapore that plays local productions. I heard of it some time ago but have yet to check it out, then voila! All Nuffnangers whom attended that event received a pair of free tickets! (Things are starting to look good already hur!)
I like turning up at happening stuffs like these – exposure, free food, meeting new people yadah yadah, but ironically, meeting new people is also one thing I'm afraid of. I'm not the kind who will go around "hello-ing" to everyone, but if you make the first move, er, I'll try to keep up the conversation. Aiyah, people always think I very dao one lah, but when they get to know the real me, all wish that I'd just shut up.
Fortunately (for the shy ones), Nuffnang got that all covered up. They got everyone involved in an ice breaking game and most of us were enthusiastic like hell.
My team! We managed to complete all the given tasks.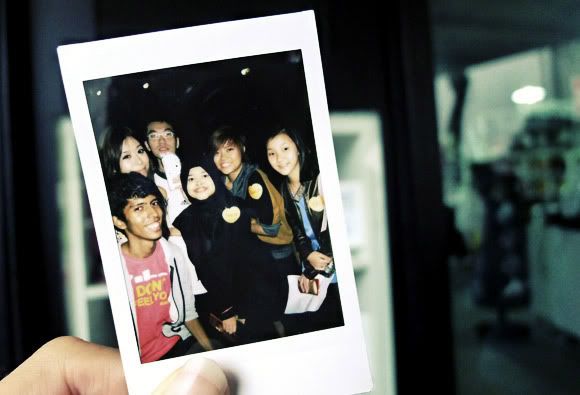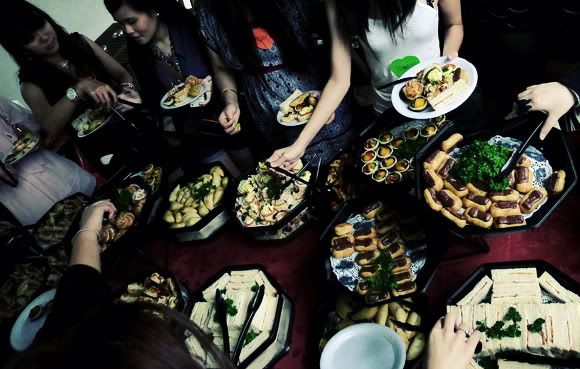 Like I said, freeee fooooood! HAHA. Super yao gui.
Back to the event which I'm gonna fill you in with more details. Non-Nuffangers can skip this part 'cos you wouldn't understand my lingo, if not you can go sign up and then come back and read lol.
Actually this meet-up is something like a recruitment drive to expand the Glitterati Plus club, which opens its members to a world of opportunities like going for press screenings, media launches, sponsored outings, and all that blogger-exclusive events.
Sounds like your thing? Wanna join? Then you must attend the Glitterati Plus Meet-up! If you missed it, then too bad lor.
HA I'm kidding.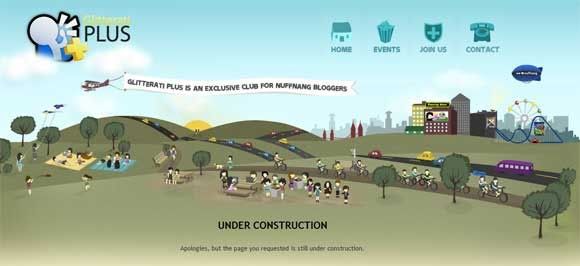 Those who are interested may sign up online via the Glitterati Plus microsite, but it's still under construction right now.
So meanwhile, you may register by emailing to gplussg@nuffnang.com stating your name, gender, D.O.B, contact no, blog url, twitter username (if any), and email.
And the only criteria to be part of this awesome club is your attitude and a Nuffnang Glitterati status.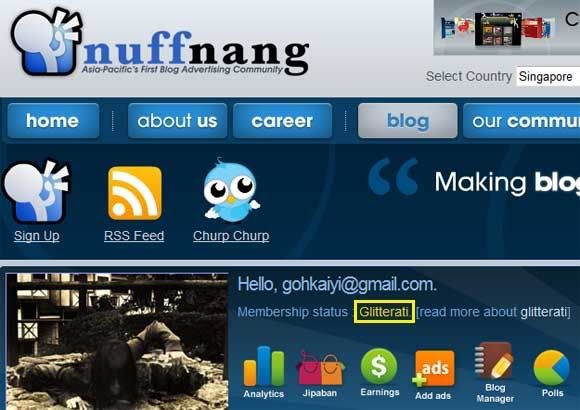 For those who don't know your status, once you login you'll know. And being Glitterati / Glittearati Plus means not hosting other competitor ads and swear loyalty to Nuffnang FOREVER muahaha.
Aight, wrapping up soon!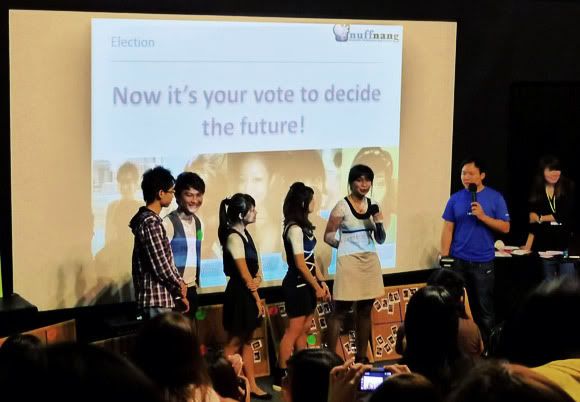 There was also an election for the president and vice-president (not of the country) to run the club and organise outings for us. I believe that Hong Peng and Thiang will do a good job lah uh!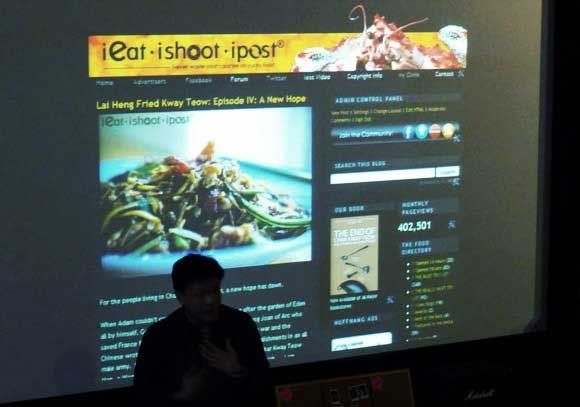 The greatest gain from this event was listening to an awe-inspiring talk by Dr. Leslie Tay from ieatishootipost. Real funny and smart guy, and he has so much to say (read: long-winded haha)! But I think that's how he managed all his detailed food blog entries and eventually publishing his own book – The End of Char Kway Teow. Coolshit.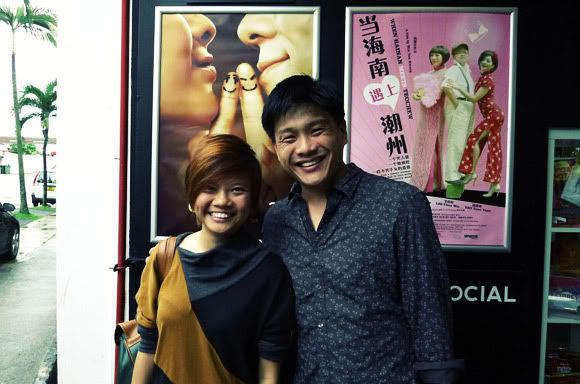 Yay, and I got a picture with da doctor! 🙂
Read the official event coverage here!