I know I sound like a total bimbo but IDC! Can't help being drawn to talented men wahahaa.
I did mentioned about making it to the finals of the Green Hornet Side-Kick Contest.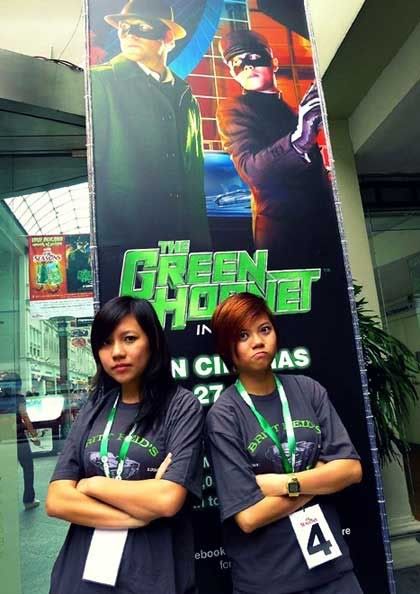 But nope, even with faces looking tough like that, we didn't win D:
(If I win hor, you wouldn't only be reading this entry two weeks after the competition.)
Anyhows, it was still quite an experience throwing face publicly on stage at Bugis Junction.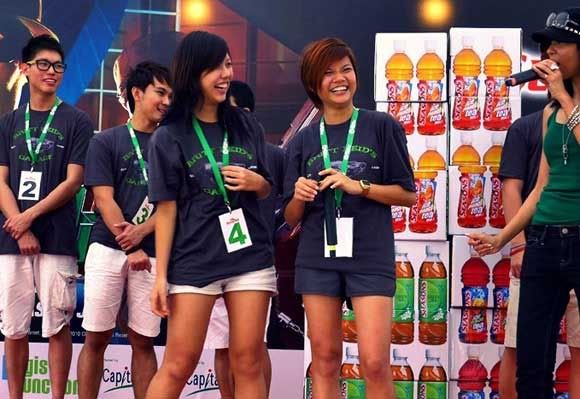 Team introduction. We were the only girl-girl team throughout the entire competition btw.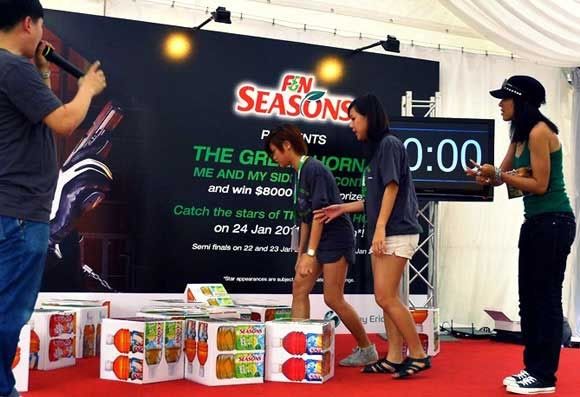 The first game during the semi-finals. Kudos to Sil's friends who came to give us support and help take photos that only we would be interested in lol.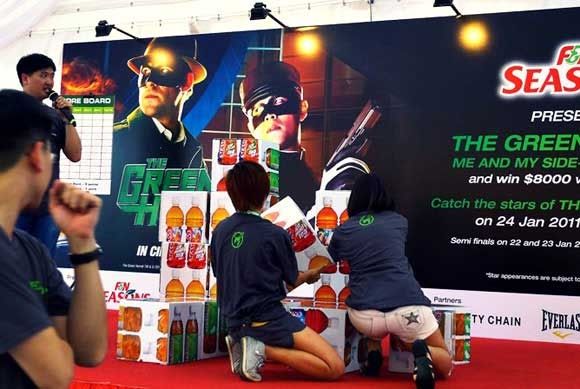 NAISEASS.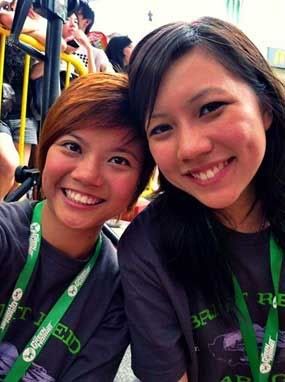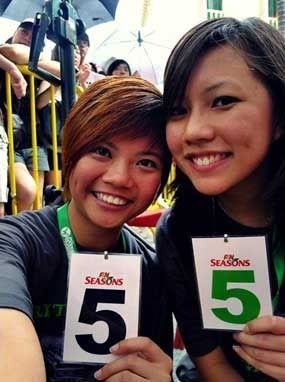 Day two – final round of the contest. No one to help us with the photos but thank you Kel for making a trip down to watch us embarrass ourselves.
At the end of all four games, our scores tied with another team, so we had to play sudden death to determine the 3rd and 4th position. BUT I VERY STUPIDLY GO AND READ THE SCORES WRONGLY! I thought we were vying for the 2nd and 3rd position so we just anyhow play lor, and we lost.
Silvia and I were still happily yaya papaya-ing over our self-delusional triumph until we were being called up on stage to receive the consolation prizes. It was till then that I realised I misread the blardee scores. FML. BIG TIME.
F Sil's Life more. Because at least I get to see Jay Chou in real life pretty up close, but Sil was totally not interested. LOLOMG.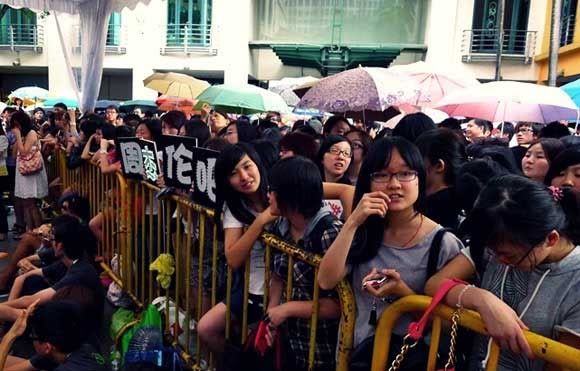 Excited fans.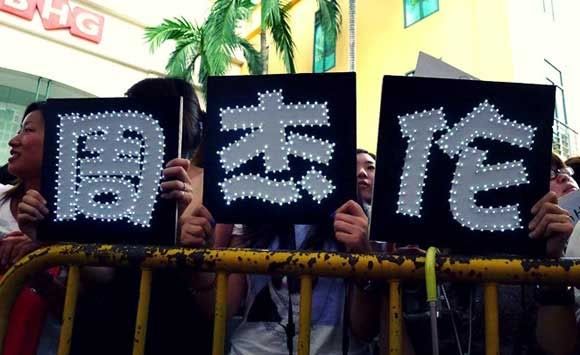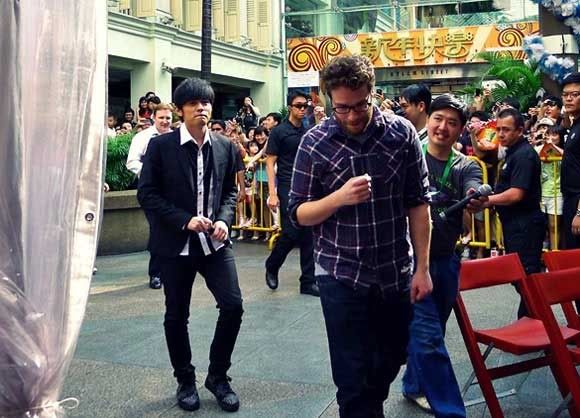 When Jay Chou and Seth Rogen came striding in, everyone went hysterical. I'm not afraid to admit that I was one of them.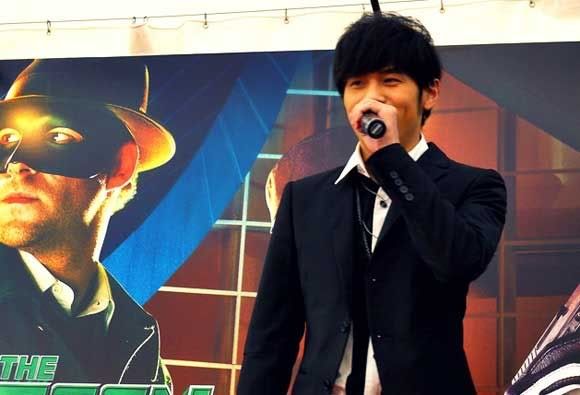 DIMPLE!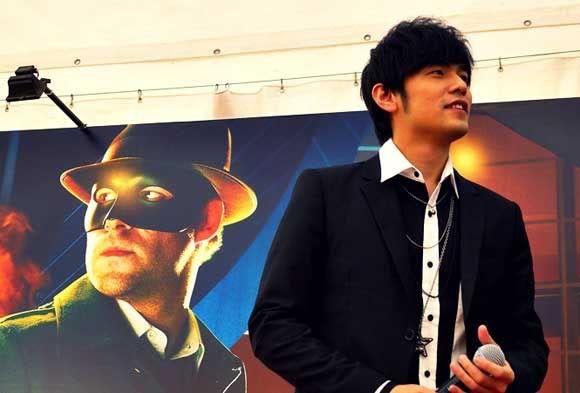 Fans were screaming for every action that Jay Chou made. Lift up hand also scream; hold the mike also scream; he speak only I can go deaf. My, this is my first time capturing such clear shots of him without super zoom lens.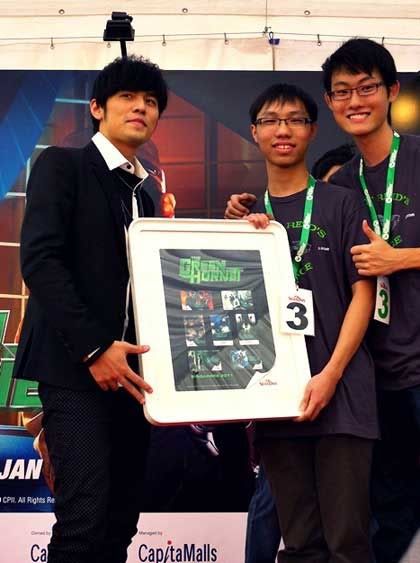 The team that we lost two points to! Urgh we could have been on that stage shaking Jay Chou's hand. *STABS HEART.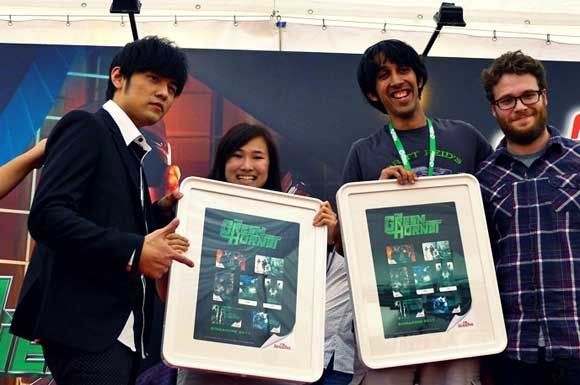 First runner-up.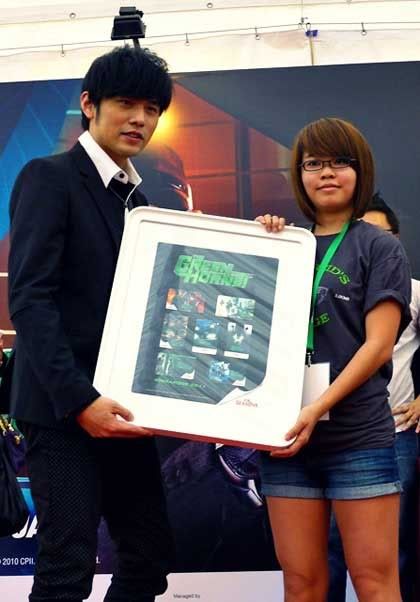 Champion. But she looked like she doesn't give a damn standing beside Jay Chou lei.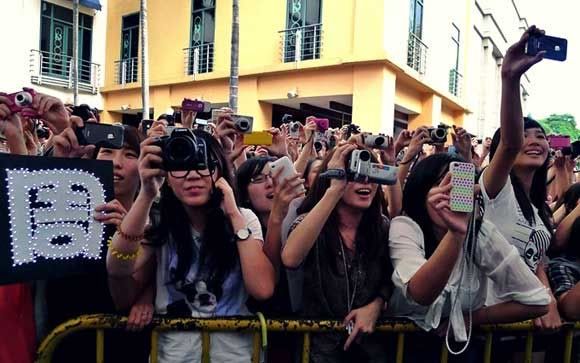 YOU KNOW HOW MANY PEOPLE DOWN HERE DYING TO BE YOUR POSITION A NOT!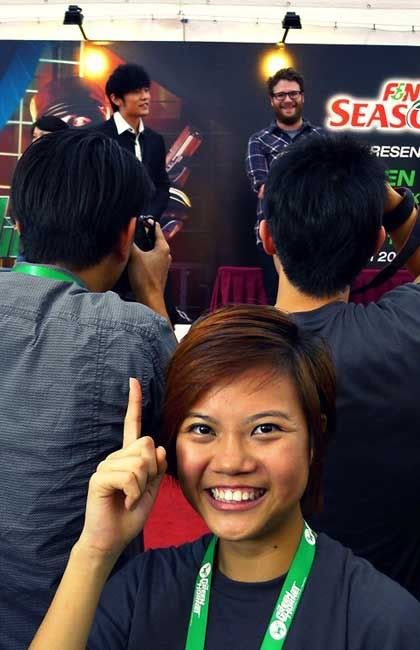 I ALSO LOR! This was the best I can do. Take photo with Jay Chou in my background.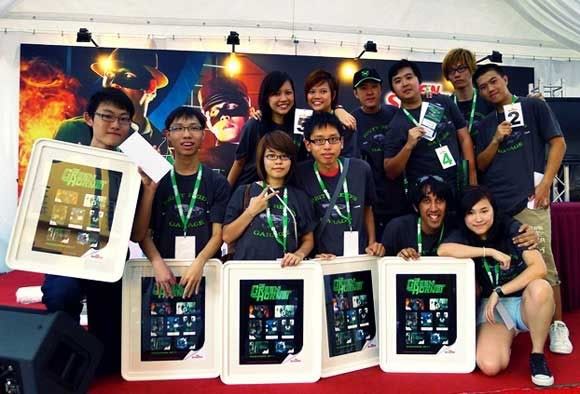 With all the contestants.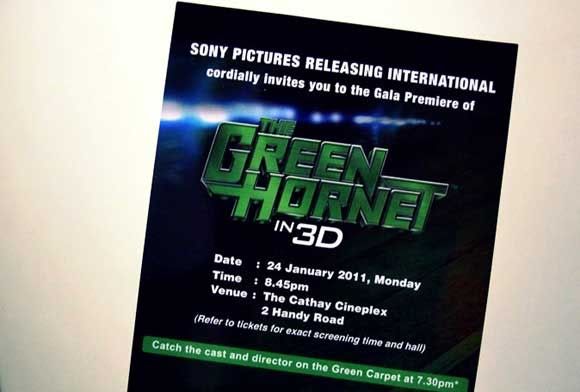 I think this was the most valuable thing among the prizes, but Sil didn't even went for the movie screening 'cos she was too tired. She also forgot to take her prize home so in the end it's as good as winning nothing D: Awwww, really can't thank her enough for going all the way with me, taking leave and all. I appreciate it! ♥
I remember that years ago I used to have a wishlist in my blog (like every other XMM do), one of the items was 'meeting Jay Chou personally'. Now that I've seen my idol in real life so closely, I guess it's half a wish fulfilled? No? But I still wanna shake his hand lei! HAHA whatever lah! The Green Hornet is nice btw! One of the "can make it" Jay Chou films. Go catch it gogogo!