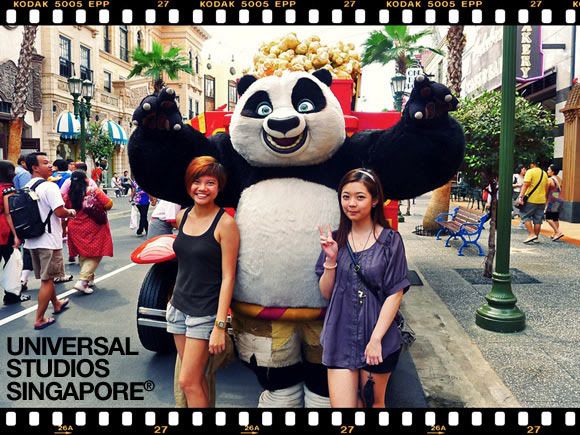 Where I can stand next to Kungfu Panda together with my best friend; get high on adrenaline rush; smuggle my camera up on roller coaster rides like I always do; scream my lungs out; feeling all surreal about being at movie-like settings; act like a tourist; behave like a little kid; photos photos PHOTO OVERLOADDDD!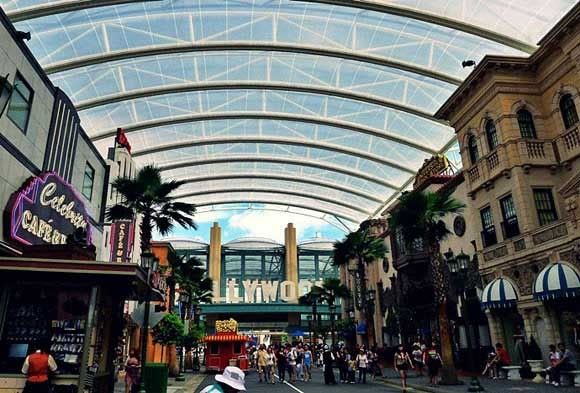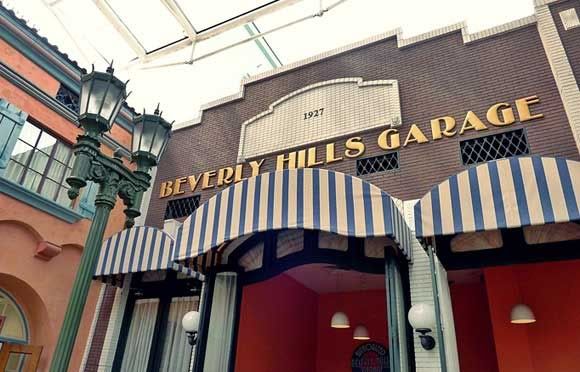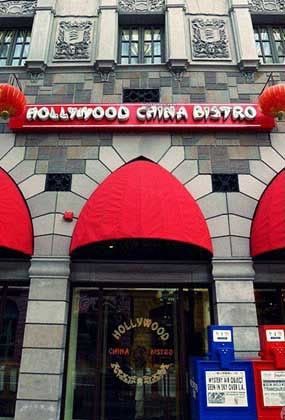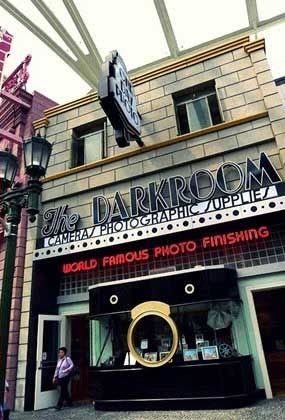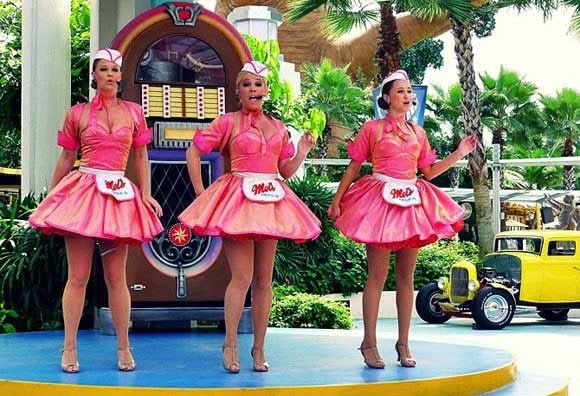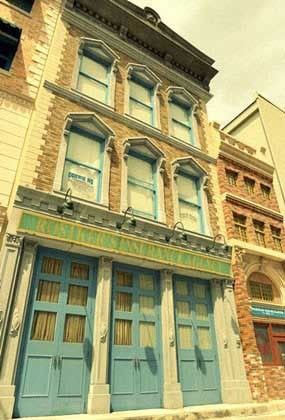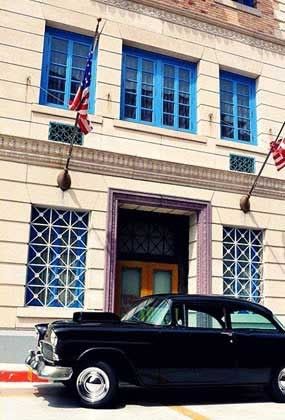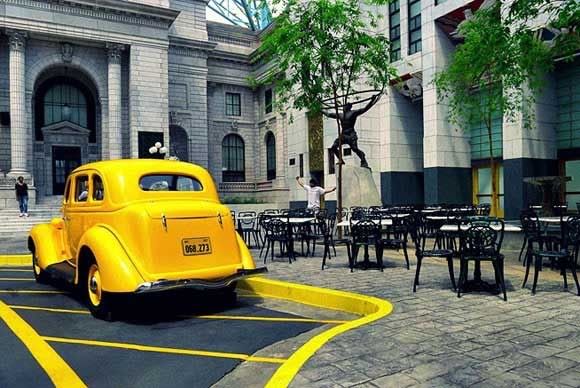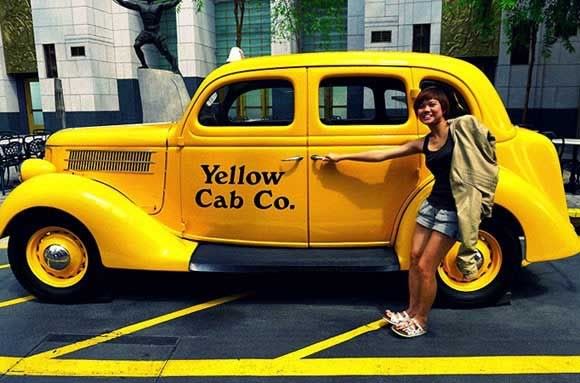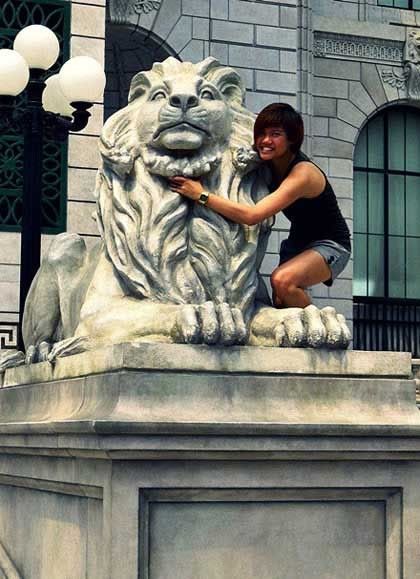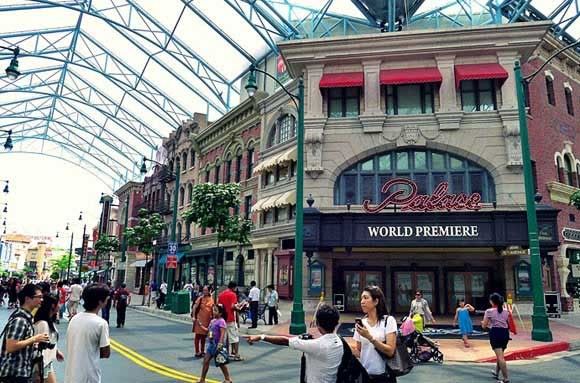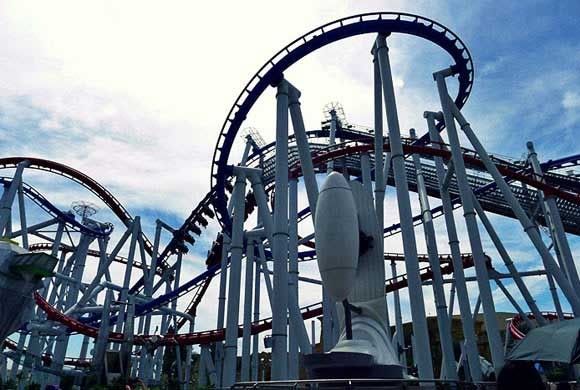 Battlestar Galactica! The legendary roller coaster ride which got shut down for almost a year and now it has reopened! This is the kind of things that will only happen in Uniquely Singapore.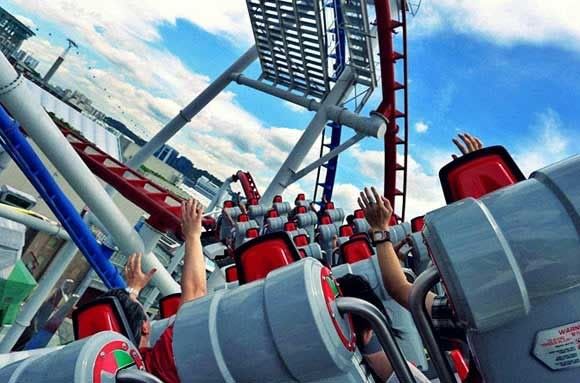 Human.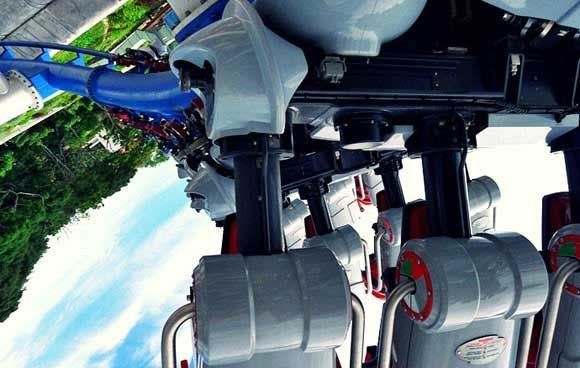 Versus Cylon.
I think from the names you can guess that Cylon is the scarier one. But, Singapore's thrill rides still cannot compare to overseas one la lol.
Me on board Cylon again to shoot a first person view of the ride. Er, ignore the screams lol.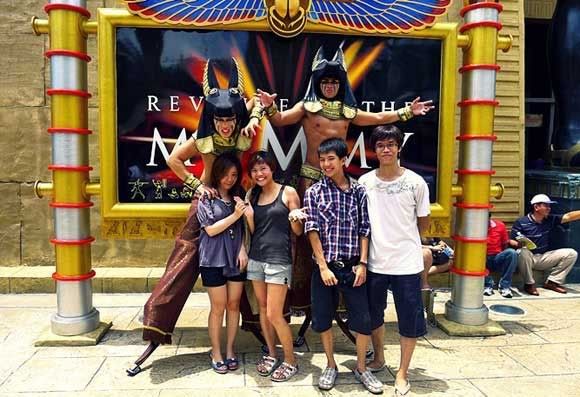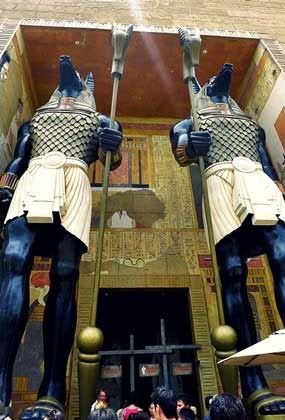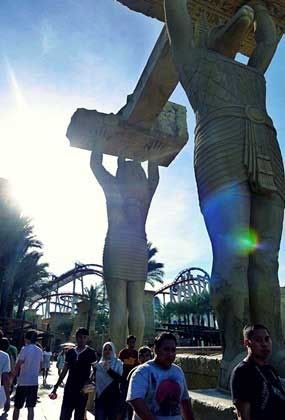 I think I enjoyed the Return of the Mummy ride most. It was a damn good mix of suspense, effects, and thrill.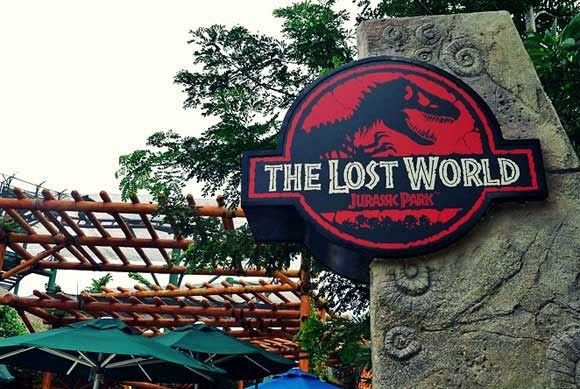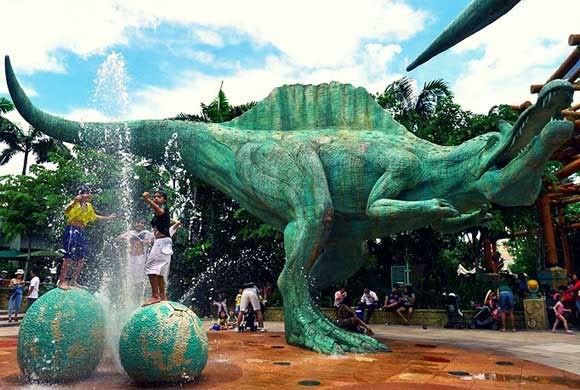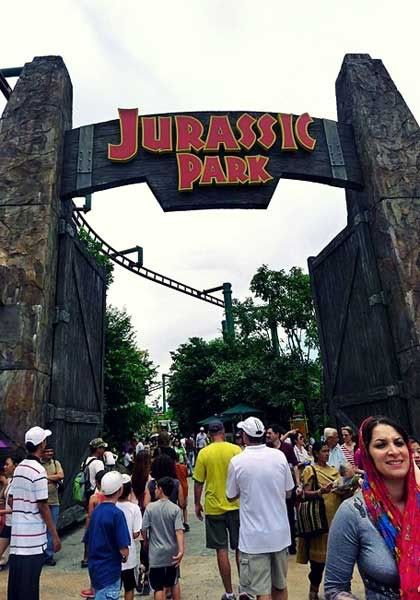 Classic.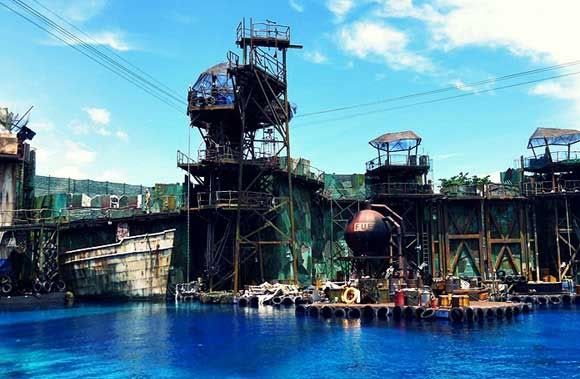 The amazing Water World performance.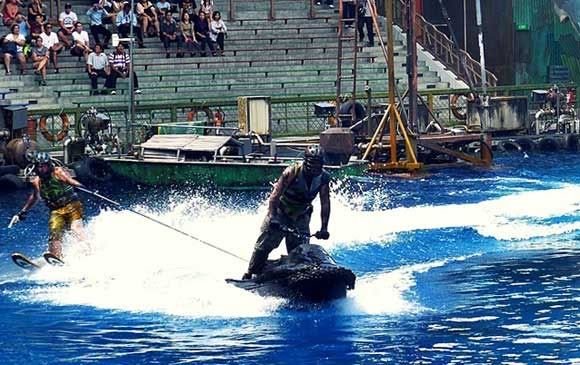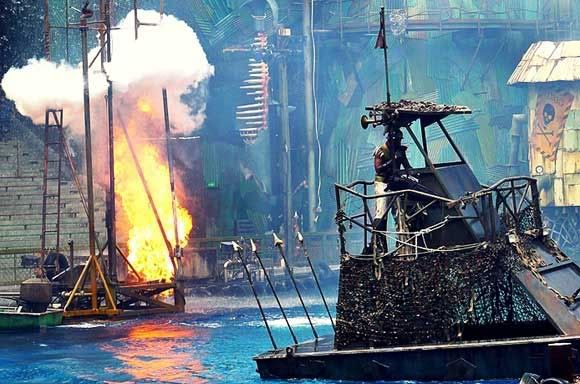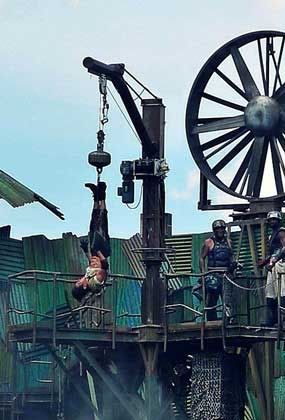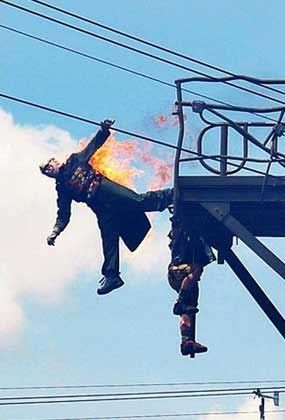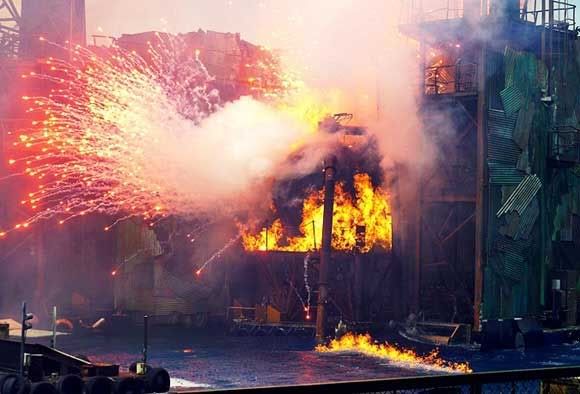 Ended with a big bang!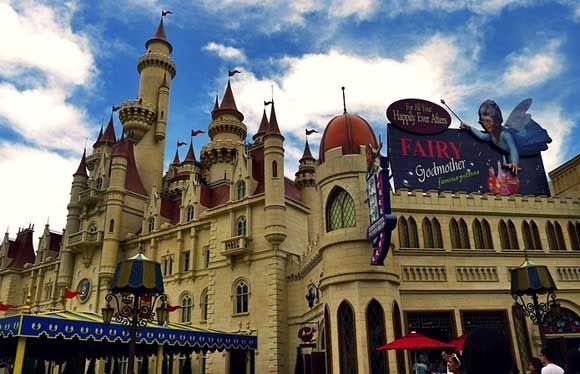 Far Far Away.
Our lunch place – Goldilocks cafe.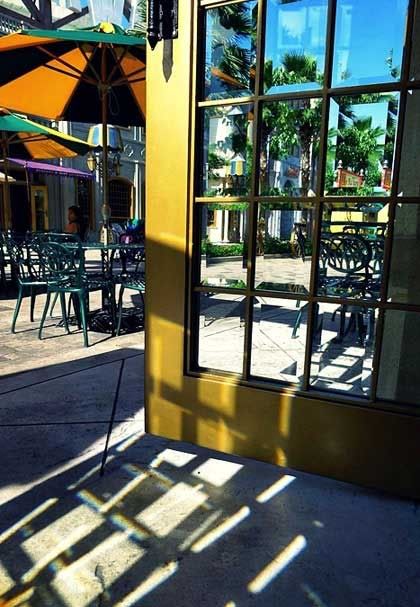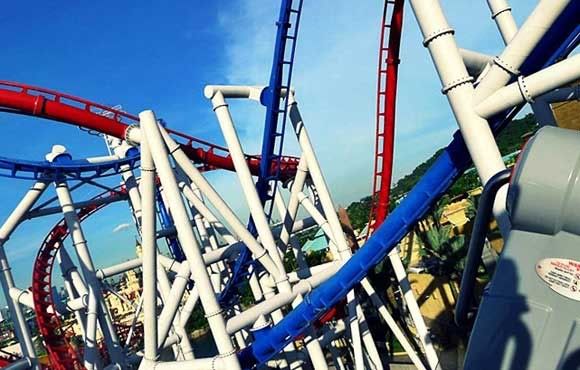 And after lunch, we're returned to the Galactica for a spam. I sat this continuously for like 7 times lol.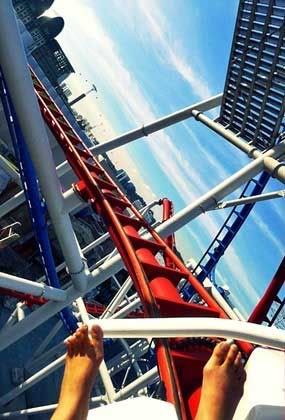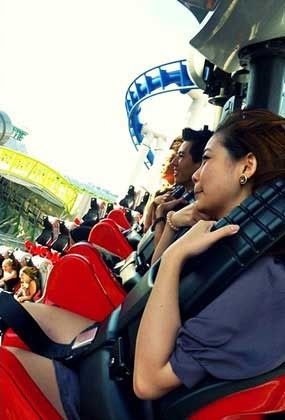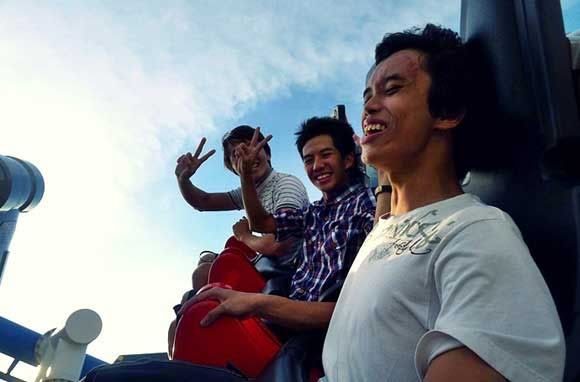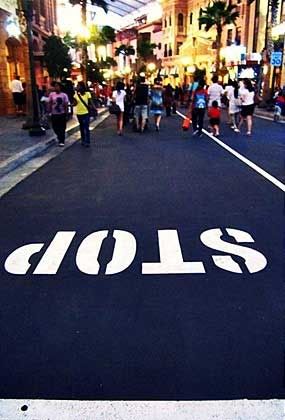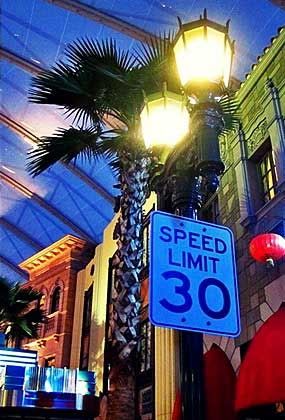 The streets at night.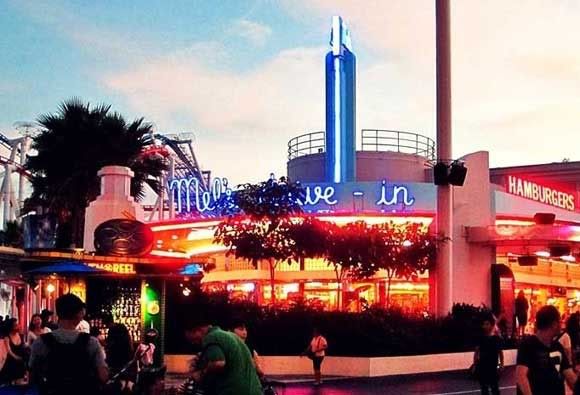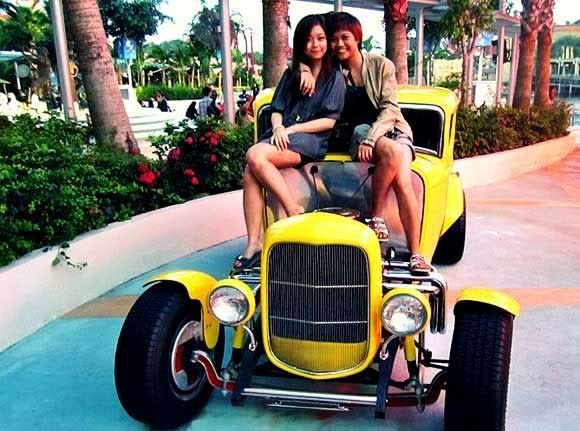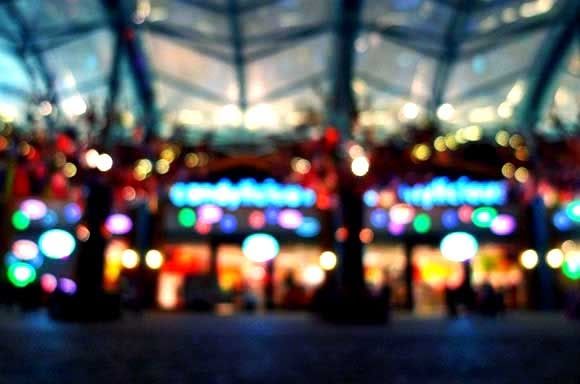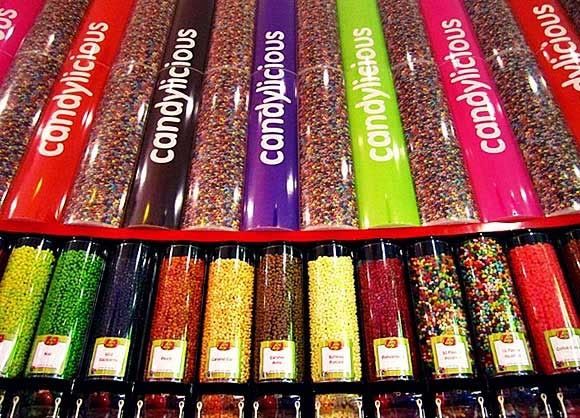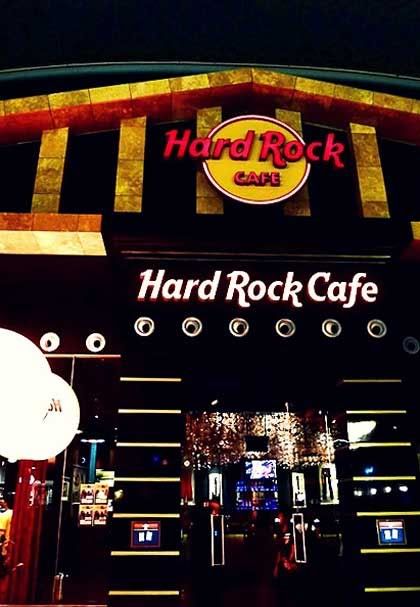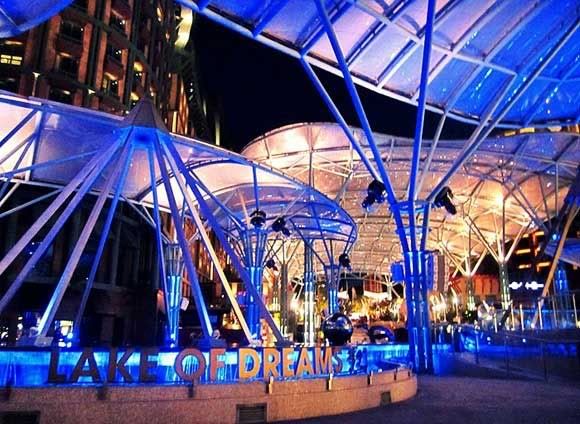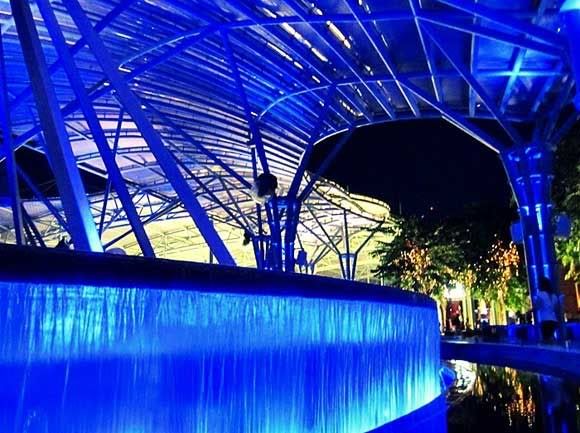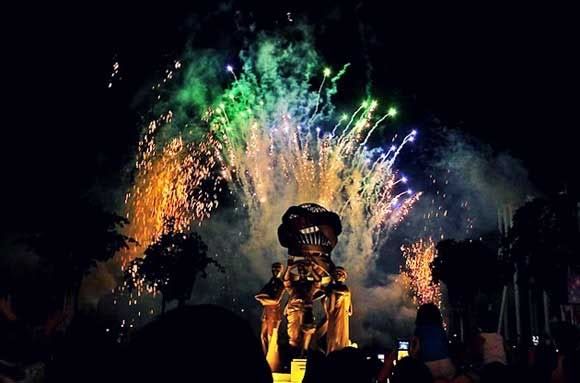 Fireworks.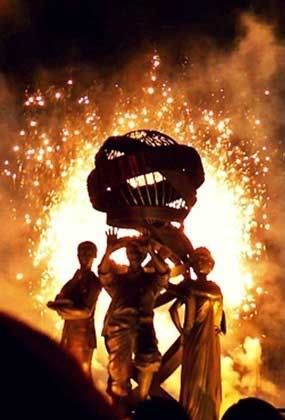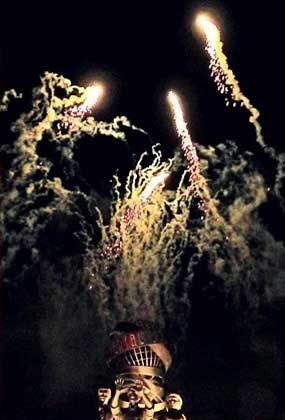 And then my camera battery died.