When I knew that Peimin and I were two of the lucky 30 whom got picked by omy to attend the 'Francis Cheong Show at Audi Fashion Festival 2011', boy, was I exhilarated yet stressed out at the same time!
Automobiles, fashion, runway, models, flashing lights, music – exciting.
DRESS CODE: "DANGEROUSLY LUXURIOUS" – hair pulling. Dressing to kill is so not my thing.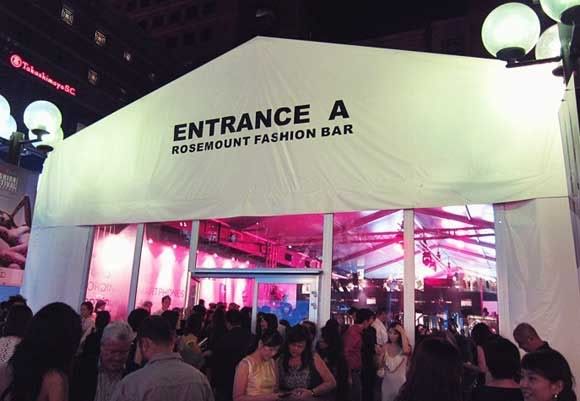 Arriving at the doors of the actual event intensified the stress level by three folds, at least. Seeing the glammed-up ladies and suited gentlemen around me, 'atas' and all, threw me completely out of place. But I know it was purely psychological T_T Luckily I had Peimin with me.
Thanks coussie :') If not for her, I would also not have nice photos for this post because I was an unbelievable muddlehead to forget my camera. So pardon the repeated photos that you had already seen on her blog ok.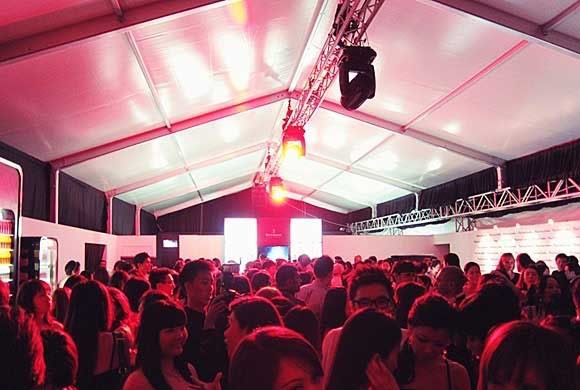 So many people! Like high class clubbing lol.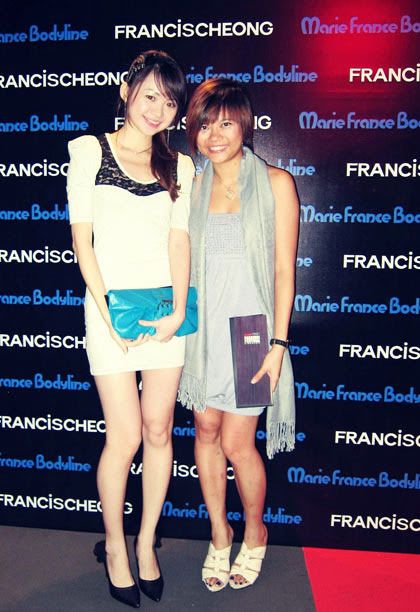 Dangerous, not. Damn, should have brought a gun!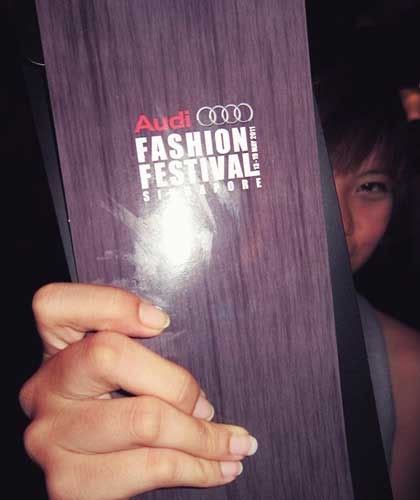 Trying to act like I was paparazzied.
But I think Peimin and I were the real paparazzi, or rather, stalkers, 'cos we spotted Pierre Png among the crowd and we followed him around for quite a bit before plucking up courage to ask for a photo with him. Peimin was the brave one whom approached his beautiful wife anyways, I just hid one corner and watched LOL.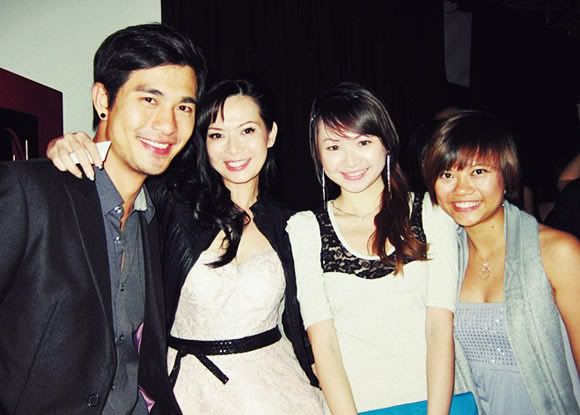 YAY love this photo! They are such a friendly and gorgeous pair :))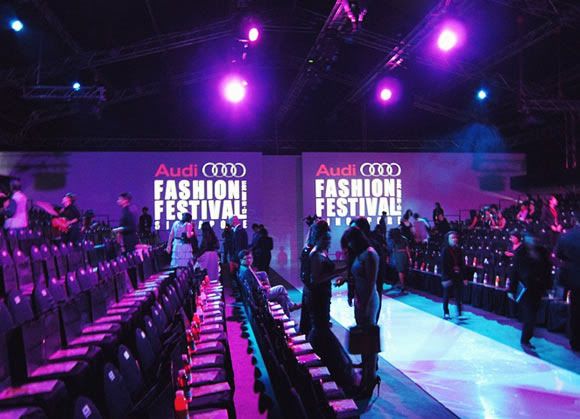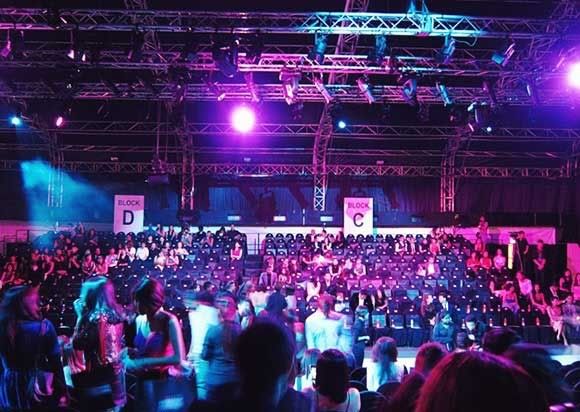 Concert-ish.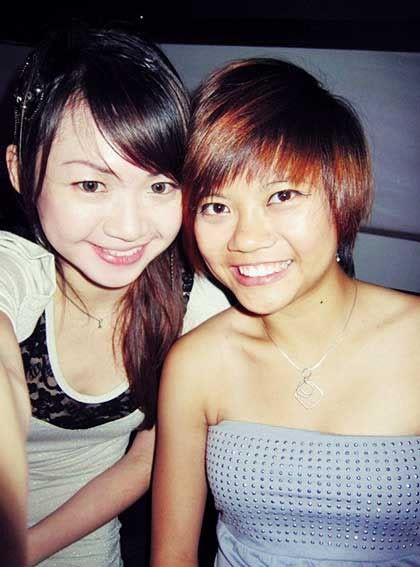 Peimin and I and my pit fats waiting for the show to start. Hate tube tops for that reason hah.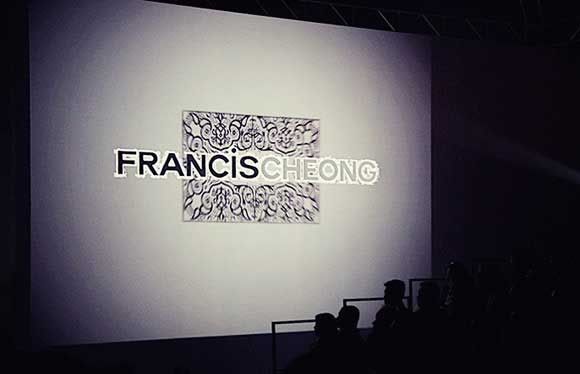 Starring famous fashion designer, Francis Cheong, and his collection in the light of Club Chinoiserie.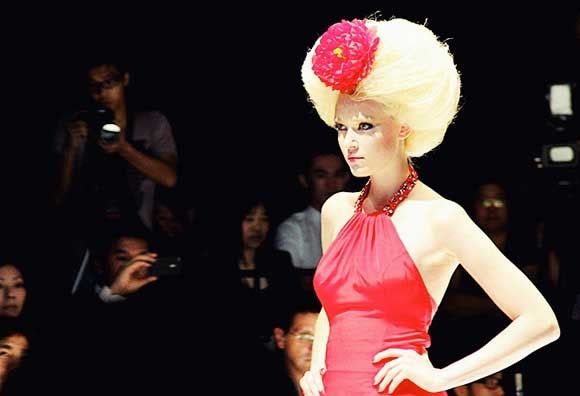 Think trendy unconventional Oriental.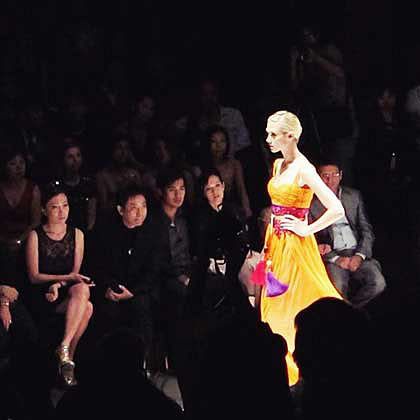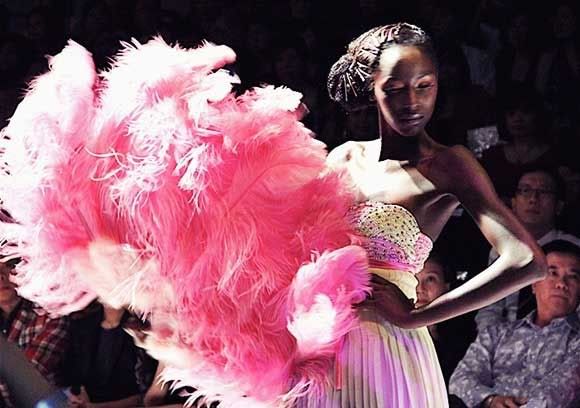 The close up shots are credited to omy because we were seated too far back with no powderful zoom lens.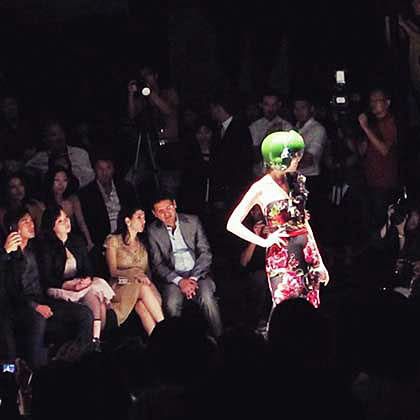 My favourite outfit of the show.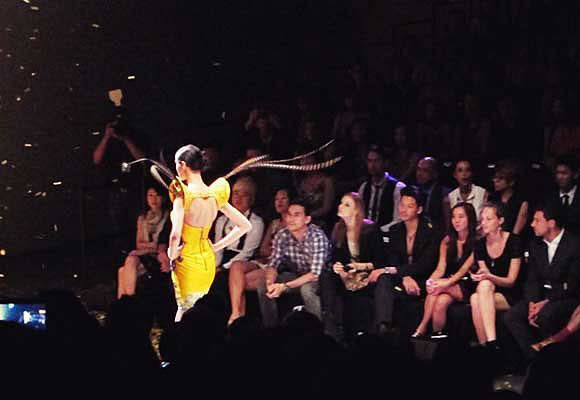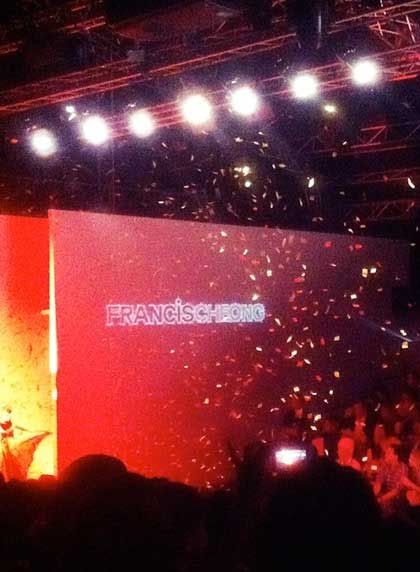 The only decent photo I managed to capture with my iPhone cam -_-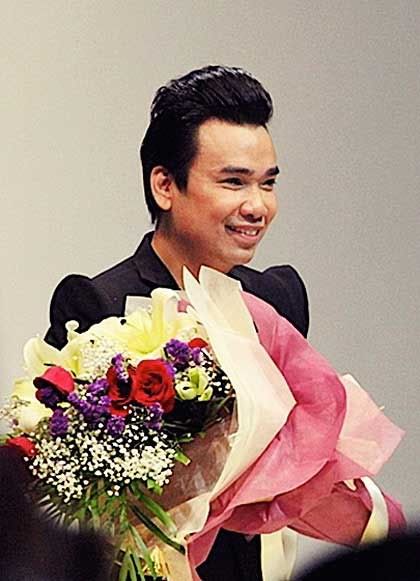 Francis Cheong showed face.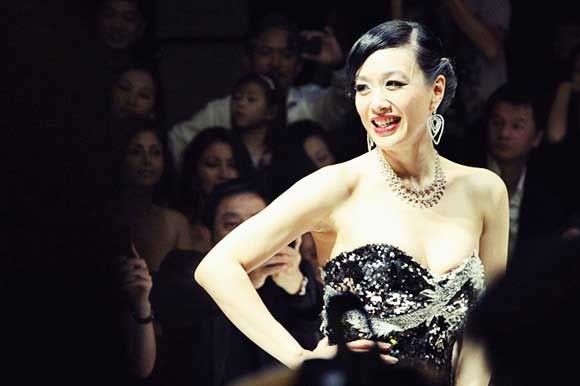 And Christy Chung!!!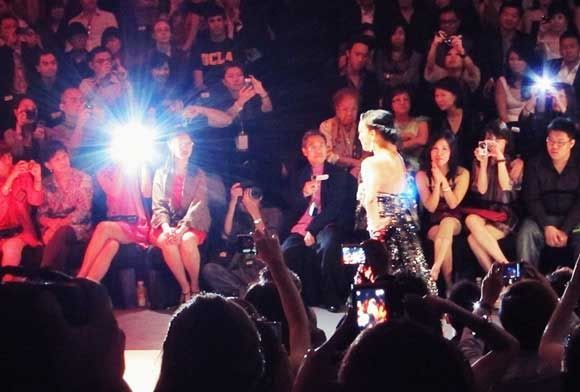 She simply shines like sparkles and stars at the show. (Just trying to make a tongue twister.)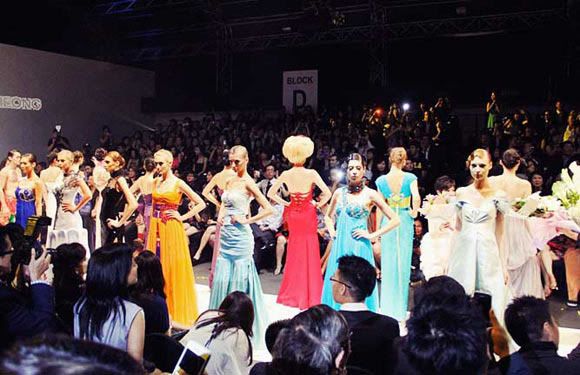 The finale. I thought most of the models were recycled until all of them came out at once. They look so similar please!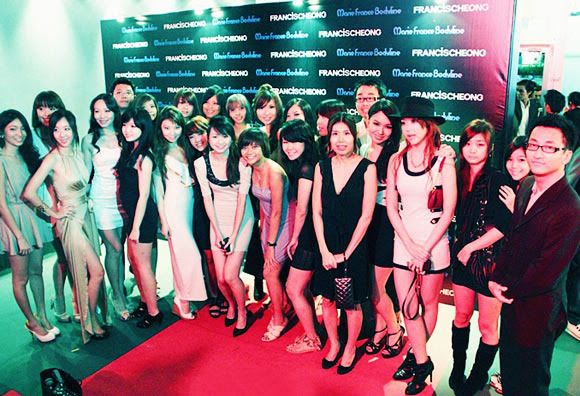 Fellow omy bloggers.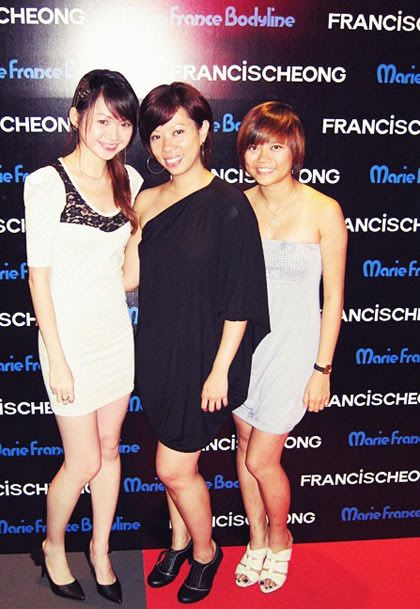 With omy Janet, with the main sponsor in the backdrop 😉
A big thank you to Marie France Bodyline and omy for giving me the awesome opportunity to attend my first fashion show ever! It was fab!!
Though I was super self-conscious about my own dressing, when I got past that and finally sat down in the dark (where no one can see), I truly loosened up and enjoy the show.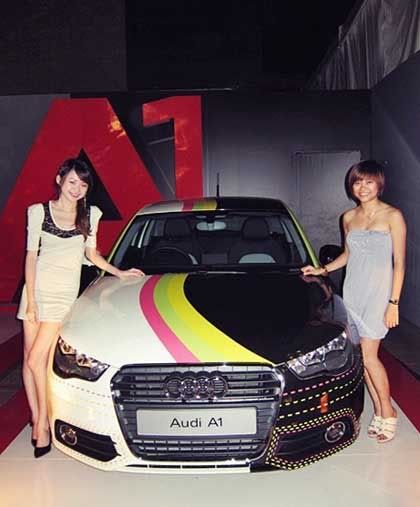 Ending the post with a dashing Audi A1!