Or you can art butter / art kaya / art peanut butter whatever. Okay, la-me stuffs aside. GOOD NEWS IS, I got shortlisted for the Kit Kat®'s Yer Big Break! Blog Challenge due to my previous post! Woo hoo!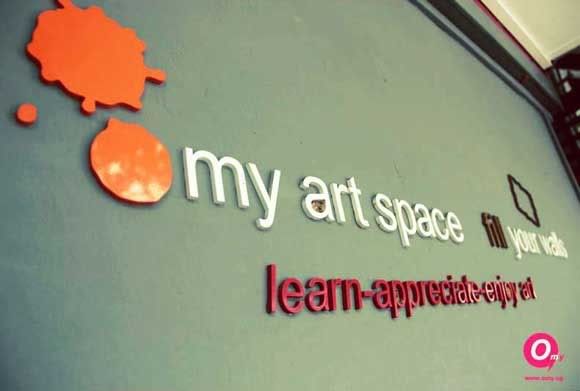 So, to kick start the whole event line-up, 6 omy blogger finalists (the other 4 were out of town) got together for an art jamming session at my art space.
The studio was housed in one of those quaint old shophouses along Tanjong Pagar Road, and the very moment I set foot in, I felt that I've entered a different world.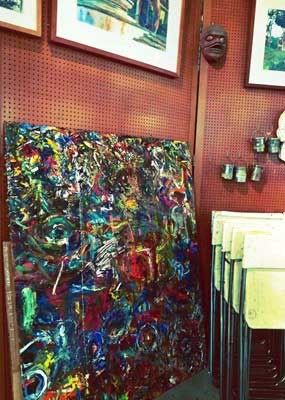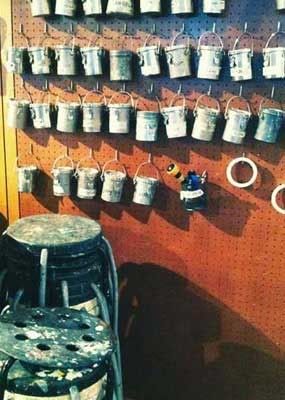 Littered with crude paint stains art grime and all, this whole grungy little space somehow soothes my inner self. You know, the kind of feeling you get (at certain places) where the world just suddenly seemed to spin slower.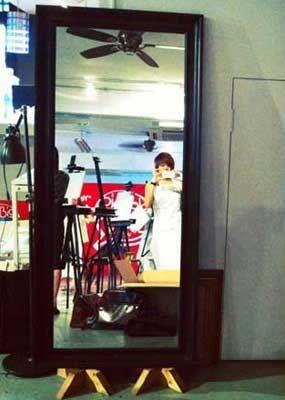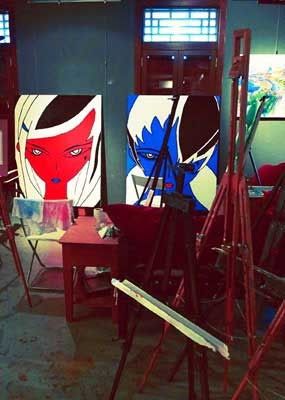 Not long after, we geared up in aprons and the art jamming began!
So what exactly is art jamming, you ask. Honestly speaking, I have no idea. The only jam I know of is the music kind, and er, the kind on your bread. I'm totally new to this, but it's nothing too complicated.
Basically, art jamming is free play painting party with diverse musical genres playing in the background (from Pop, R&B to Soul); which simply means, have fun!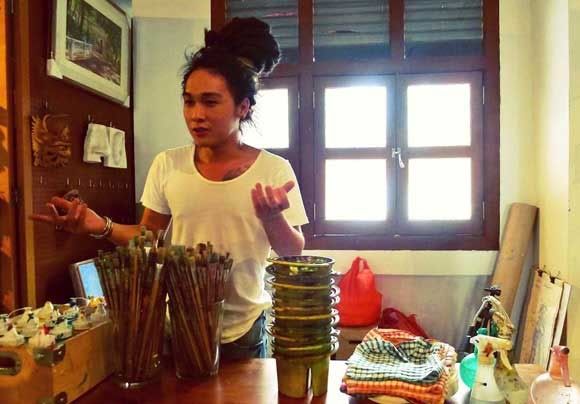 Full-time artist bringing us through the basics of canvas painting.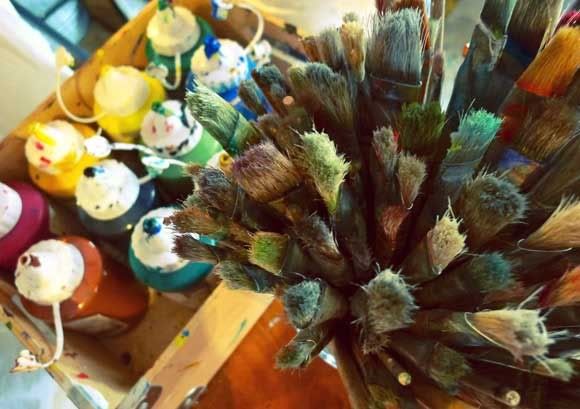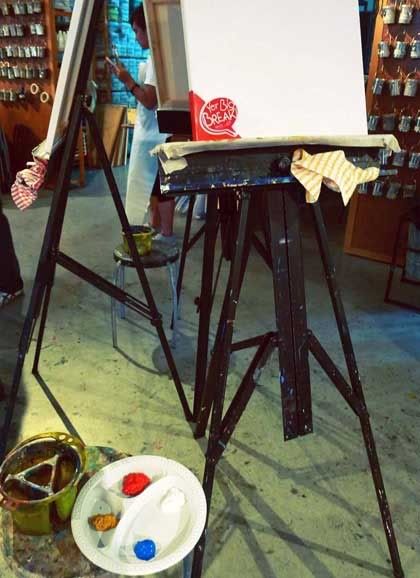 THE empty canvas. Omg I hate this. It's the exact same feeling I get whenever I open up a new Photoshop document, and I get freaked out by staring into a blank canvas with a blank mind. Sorry hur, occupational disease.
We were asked to paint what having a break means to us, and with a picture in my head, I got down to work.
I imagined myself cruising down an endless stretch underneath the clear blue skies with candies and chocolates (Kit Kat included of course) planted on both sides of the road. Whoa! Hallucinations of a sweet tooth 😀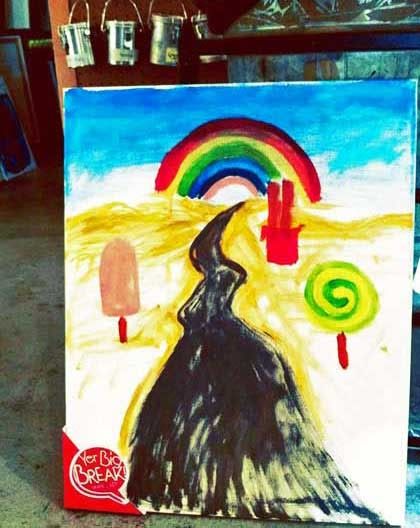 20 minutes into it and this was what I got – nowhere close to what I wanted so I gave up and requested for a brand new canvas :\
Wrong move, because I ended up not having enough time to finish my second piece. And now that I looked back, the first draft didn't look THAT bad after all.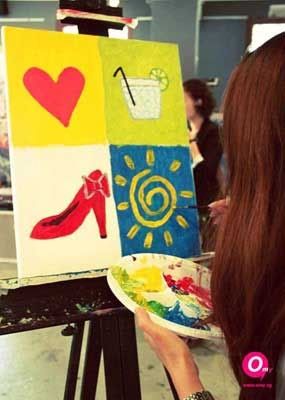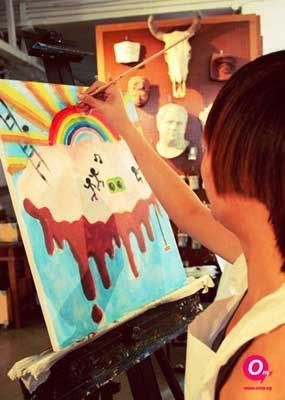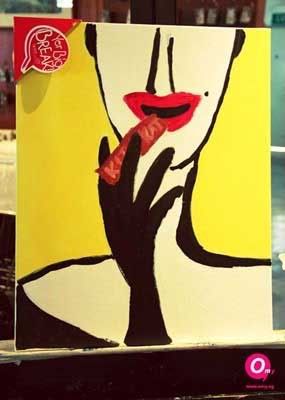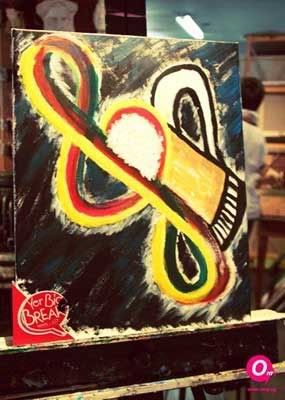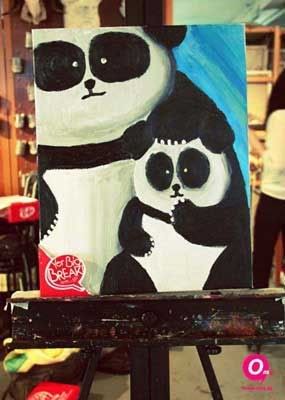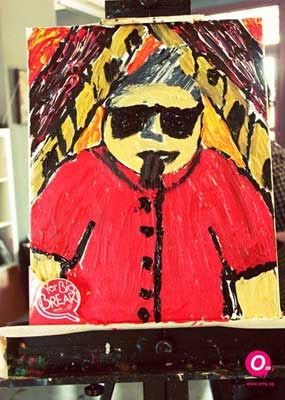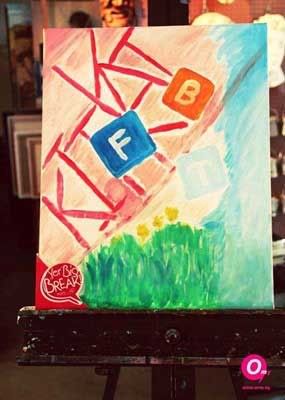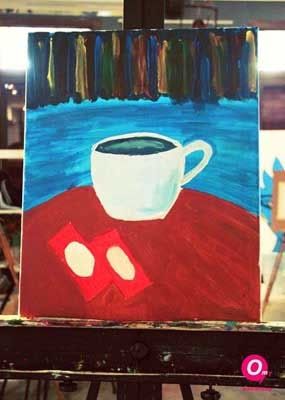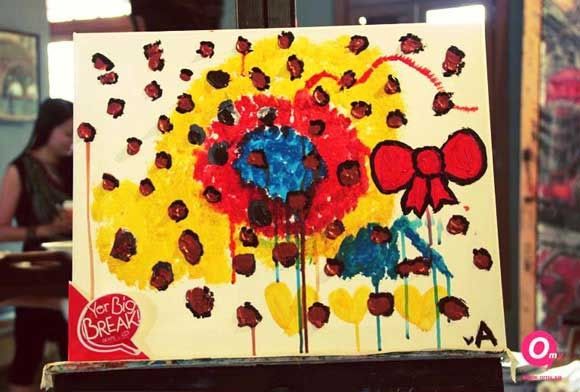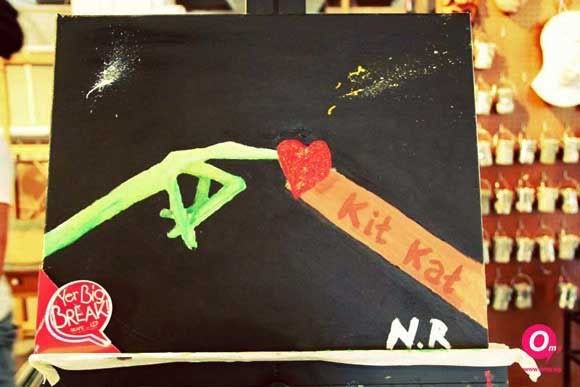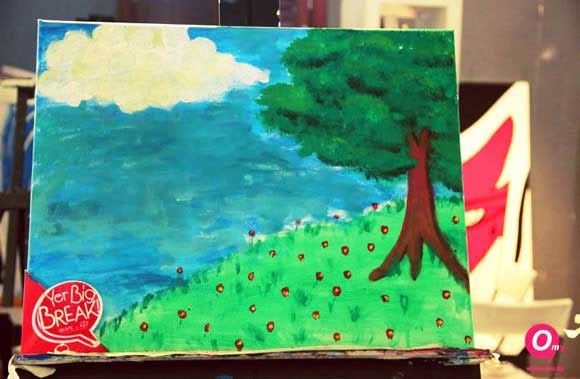 Photos courtesy of omy.
Each of us (both bloggers and organisers) had a chance to paint and talk about our own masterpiece, and I thought everyone there are all quite artistically inclined! You think?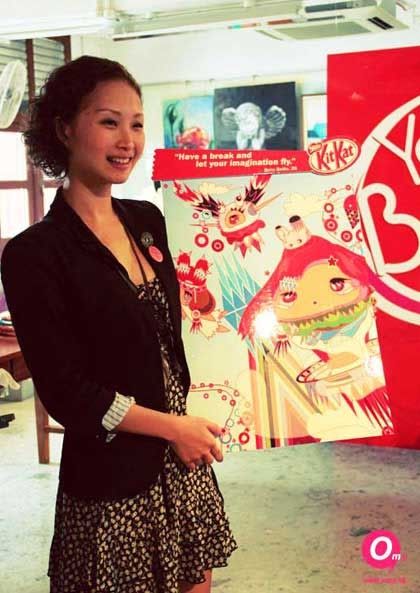 We also got to meet Beru Betto, the female illustrator of this artwork.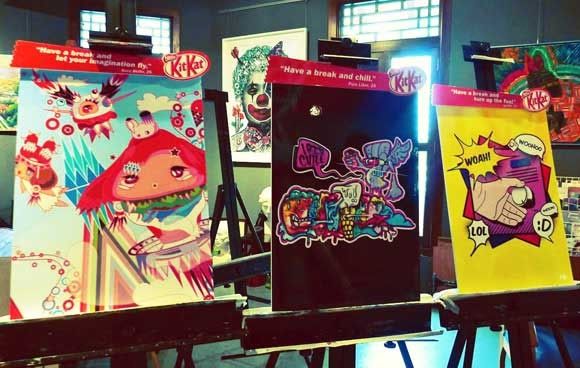 It's one of the model works of Kit Kat®'s Yer Big Break! contest if you remember.
And tadah! Here's my final art piece which I'm not very satisfied with 🙁 The idea is a fantasy world with happy people dancing to music, fishing for Kit Kat, and climbing a ladder (????) on cloud nine. Lol does it even make any sense?
I think I'm too "safe" for art jamming la. You know how some people who can whip out a brush and throw random colours but end product still turn out freaking nice. Damn envious okay.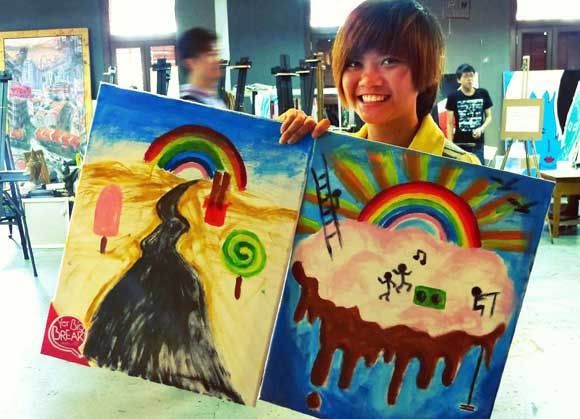 With both of my half completed paintings.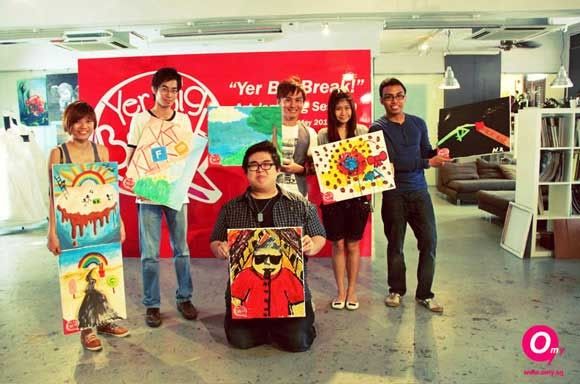 Me and fellow bloggers, or you can call them competitors wahahaha.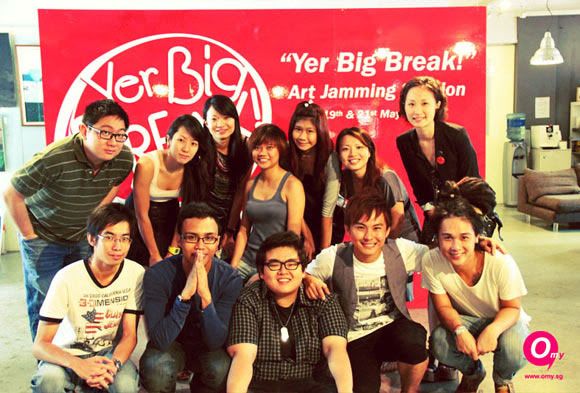 All of us!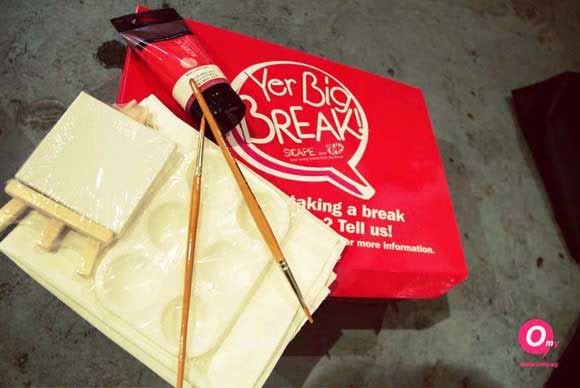 Kit Kat also gave us an exclusive take home art jamming kit. Super cute right! Check out the miniature canvas!
Remember, have a break and have a stick..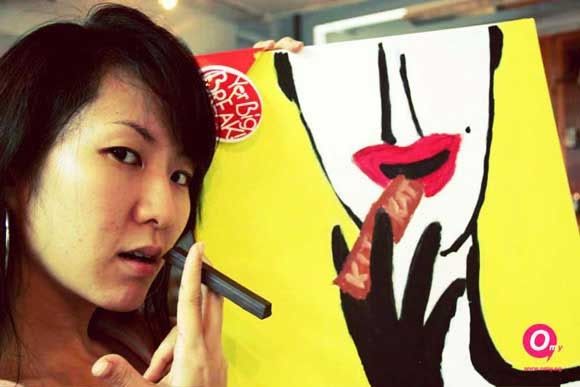 ..of Kit Kat.
See how more people have their kind of break at Kit Kat®'s Yer Big Break! Blog Challenge.img src="http://img.photobucket.com/albums/v233/kt_terappin/otherz/11kitkat_artjam_14c.jpg" class="alignnone" /