Got awesome invites to an awesome movie through omy!!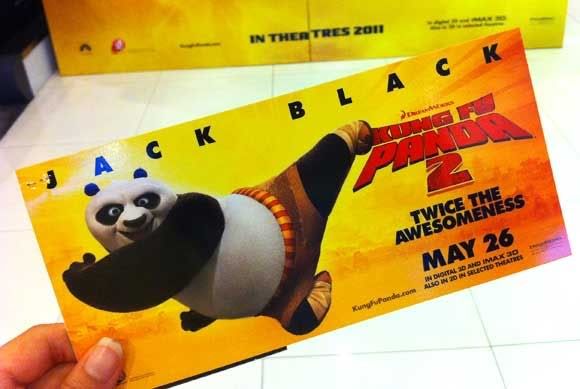 Sayyy what! The almighty clumsy kung-fu-full greedy Dragon Warrior has returned, with double the action, spastic humour, AND touchingness.
Brought Jan, my best friend, along with me; she's not a fan of animated films and she has never watched Kung Fu Panda before, but she totally enjoyed it without falling asleep. (Because she sleeps in every 3 out of 5 movies that I watch with her LOL.) So it means that if you already liked part 1 to begin with, you're in for a treat.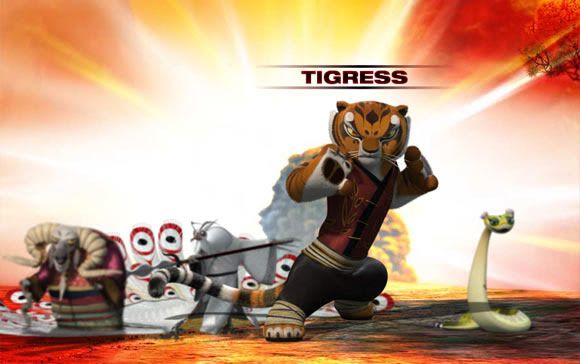 My favourite character in the show! I've always had a thing for tigers since young because of their ferocity yet elegance, so it's hard not to fall in love the "Tigress" here with the kind of agility and wittiness she possesses. Moreover, her voice's dubbed by Angelina Jolie.
I ain't gonna give any spoilers la. I think you should catch it yourself for optimum pleasure. Erm, I mean enjoyment! You can visit their official kung fu site for the trailer and more insights though.