The perfect way to drive off the blues on a Monday morning, is to indulge in a good ol' breakfast.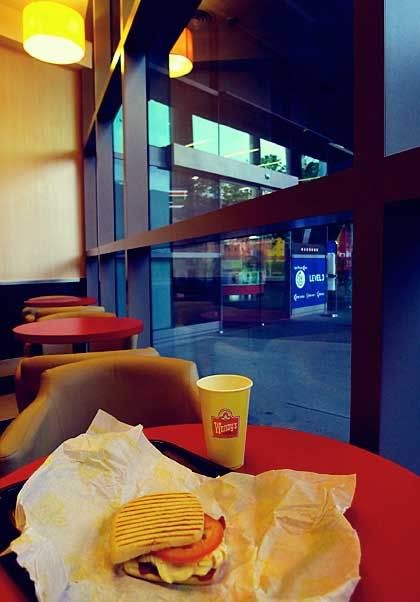 Not the grab and go kind; but the really sit down and take your time to savour every oosh of bread, bacon, egg, tomato, cheese and scenery (if any) kind.
I am quite a morning person, but it's not easy to find someone who will jump out of bed early (especially on a weekday) just to do breakfast with you, so I prefer having me-time instead. It's kinda my way of having a break.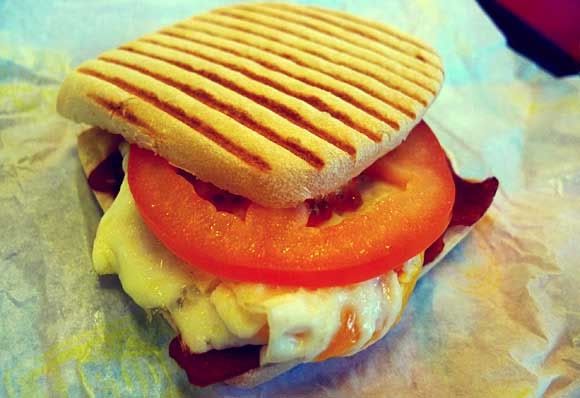 Moreover, I can have this mornin' melt panini all to myself! My first time trying it and I like it 🙂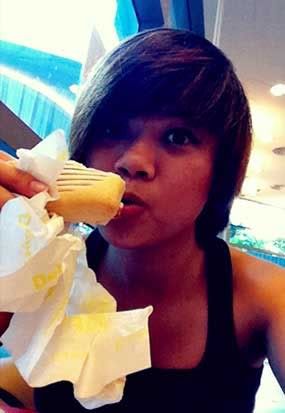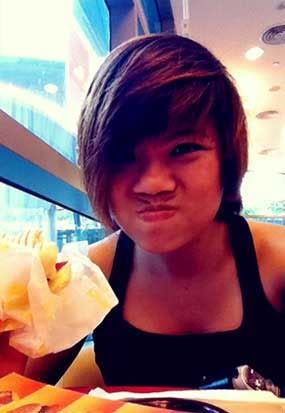 And this is what happens when you're the only one in the entire restaurant and no one's looking muahahaha!
See how more people have their kind of break at Kit Kat®'s Yer Big Break! Blog Challenge.