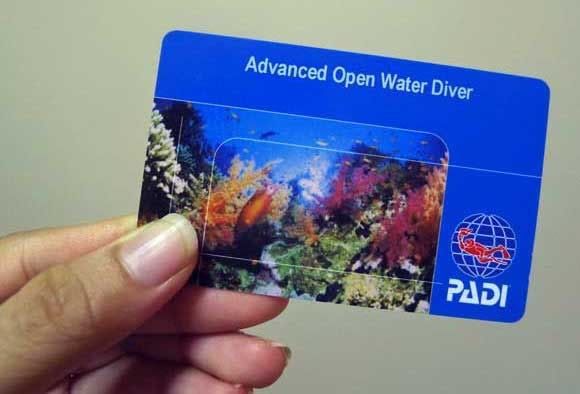 I've got my advanced diver card!! :DD
ZOMG I KNOW THIS IS SUPER BACKDATED! 'Cos I went for my diving trip like end April?!?!? Haha I'm just so overwhelmed with work lately I hardly have time to blog. So I'm like doing it on the way to work now. The wonders of iPhone. I'm such a noob and I'm amazed by what it can do and I cannot imagine life without it already. Ok I digressed.
Here's a post on the pool session and day night one of my diving trip. Day two onwards (which is the real stuff) will be updated I dunno when haha.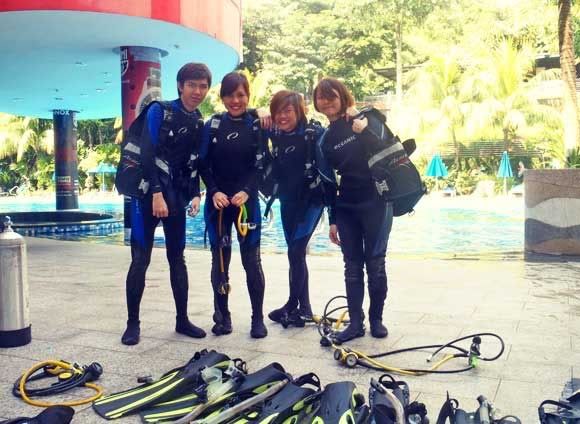 My friends from random groups. Oh, all ex-colleagues actually and all designers heh.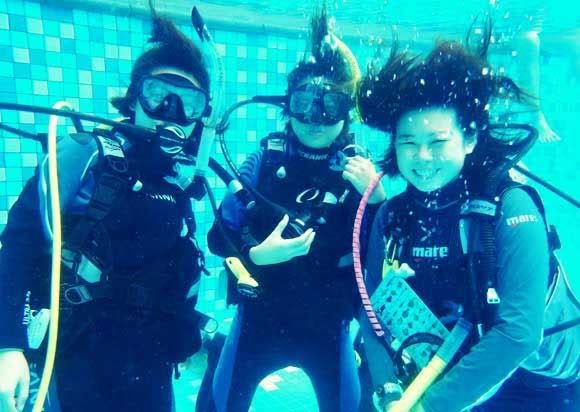 Yuling and I were the only two taking THE advanced course in our diving school. The other girl is our instructor 😉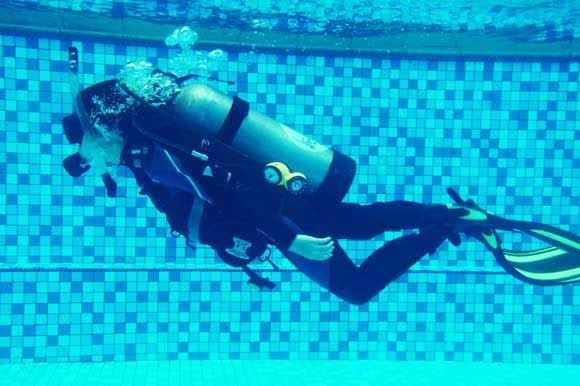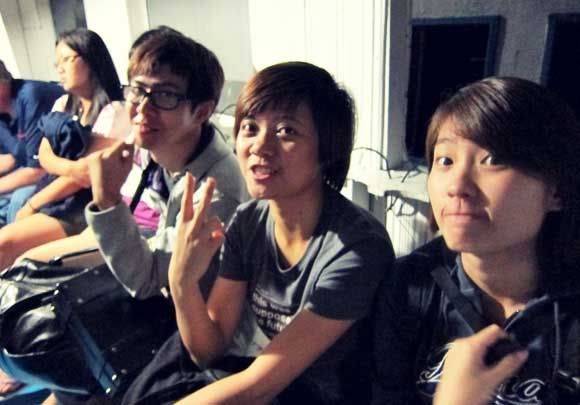 Friday midnight – sleepy while on the boat to Tioman.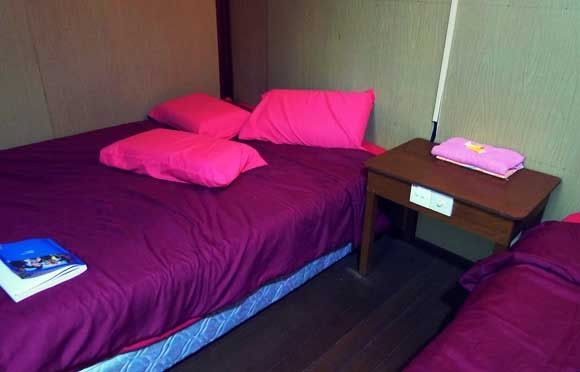 Arriving at our resort at about 3am. And gosh, the room looks much more decent than what I've been telling my friends to expect.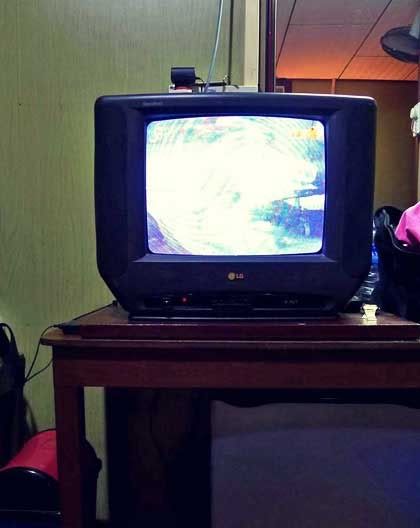 Even got tv and fridge lor!
I reckoned that girls get better rooms than guys because the previous trip when I shared mine with three other guys, we got shit – spoilt heater and all. And the all-guys-rooms during this trip also don't have all these "luxuries" one, only two beds for them to crash.