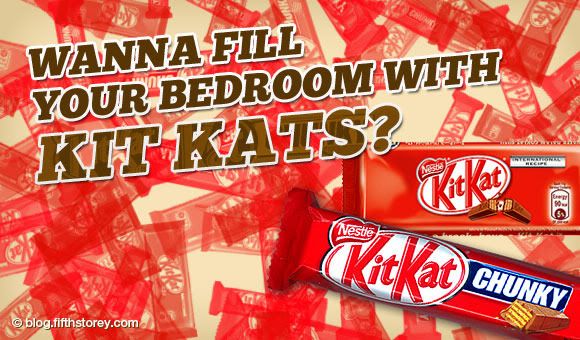 Rules are simple.
With so many events happening to me lately – getting my own transport and firing my boss, I'm planning a one-day break for myself and I NEED YER HELP!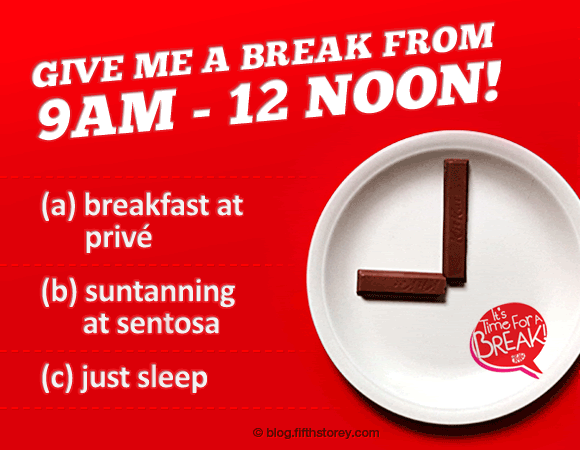 Just help me select an activity for me to do between 9am – 12 noon, or you can even throw me better ideas if any!
I'll be posting a total of four time slots (for different activities), so at the end of everything, I'll have a complete one-day break itinerary because of you guys!
You can drop me a comment / email me / PM me / say it in my face / whatever. One lucky reader will walk away with a $200 KIT KAT® KIT! Easy like A B C, 'cos you just hafta choose A, B, or C. Tee hee!