This is the second part of 'My Break, Yer Choice' regarding the planning of my one-day break! I don't want to repeat the story so you can read more about the yadah yadah in Part 1.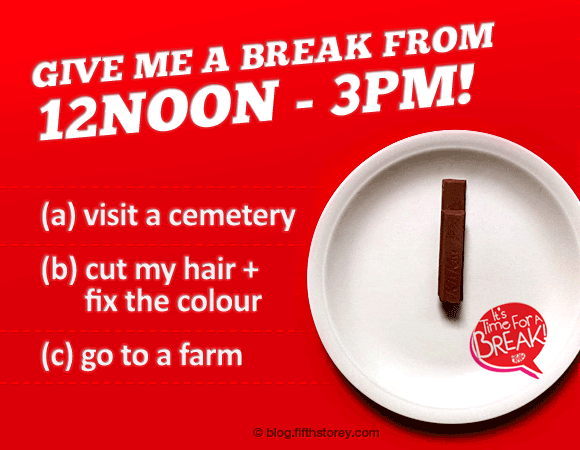 (You know this is the hottest time of the day and I had a hard time coming up with this.) So, I need YER HELP in selecting an activity for me to do between 12noon – 3pm, or you can throw me better ideas if any!
You can drop me a comment / email me / PM me / say it in my face / whatever. One lucky reader will walk away with a $200 KIT KAT® KIT! Easy like A B C, 'cos you just hafta choose A, B, or C!