And lie on a pile of pillows like it's your home.
If anyone tries to steal it, pillow fight her!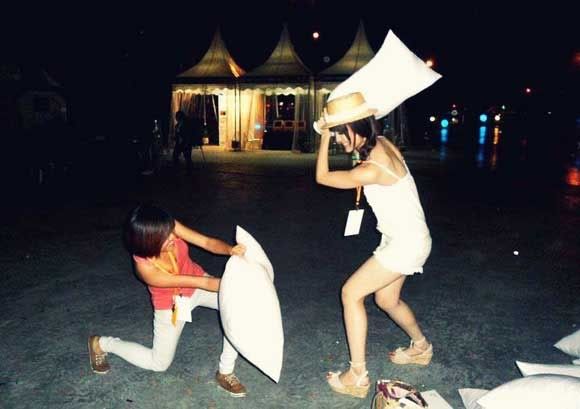 Hell yeah! That's Sheron, a blogger friend I made during an event last last Saturday. (OMG I'm backdated I know! Pillow photos credited to her btw.)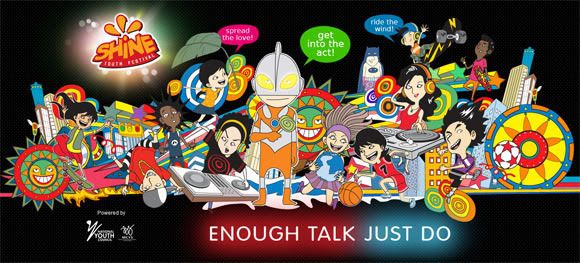 The launch of SHINE Youth Festival 2011, BIGGER, BOLDER, BETTER! That's what I'm talking about.
A lil' background info here. SHINE Youth Festival is an annual event organised by National Youth Council (NYC) with an aim to act as a platform for youths to indulge in their passion. In other words, LIVE YOUR DREAM! I especially like their tagline, "Enough Talk Just Do." Because I've seen a lot of NATO (No Action Talk Only) people and I seriously can't stand it, and in my heart I'm like, "shut up and show me something before you speak." Okay, I digressed. To find out more about the festival, visit their website now!
One main highlight of the day is the "Cosmo Youth Parade" – a 1,000-strong mascot march down from Orchard Central to *SCAPE.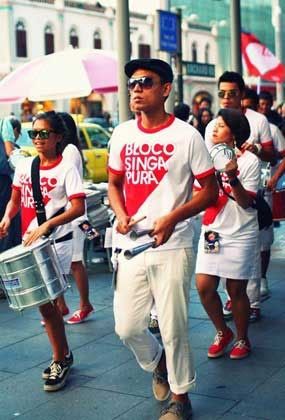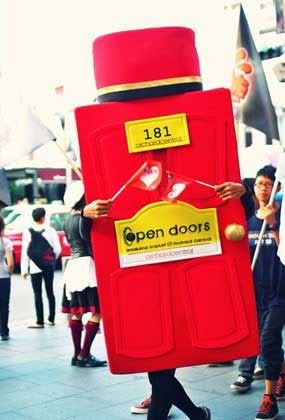 I missed the flag down, so I caught them halfway.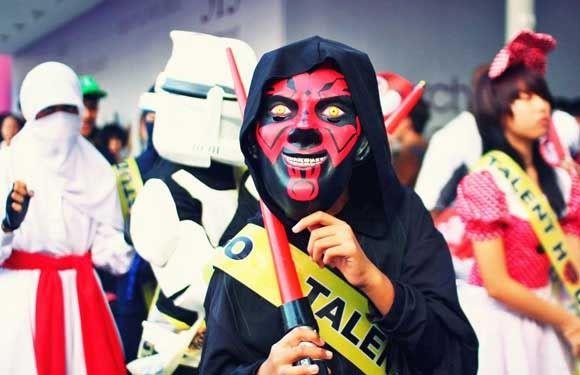 Female Predator!?!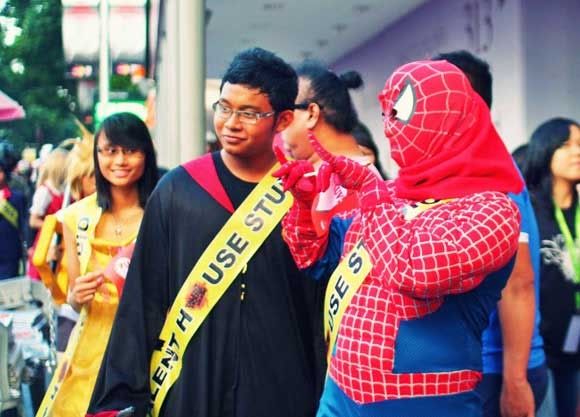 Spiderman – before.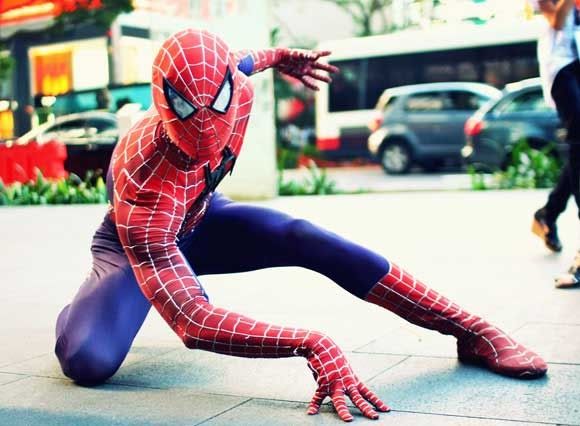 Spiderman – after. Whoa, which gym/slimming center did he visit?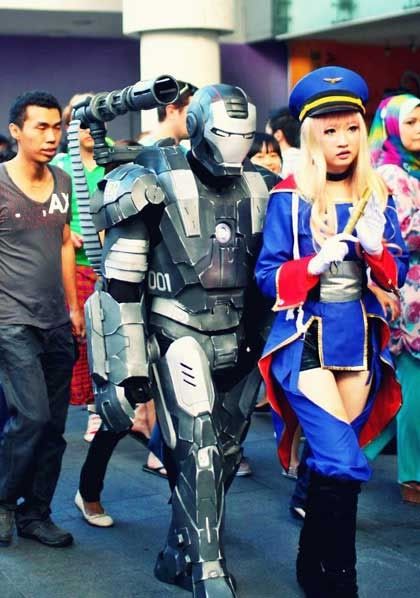 War machine!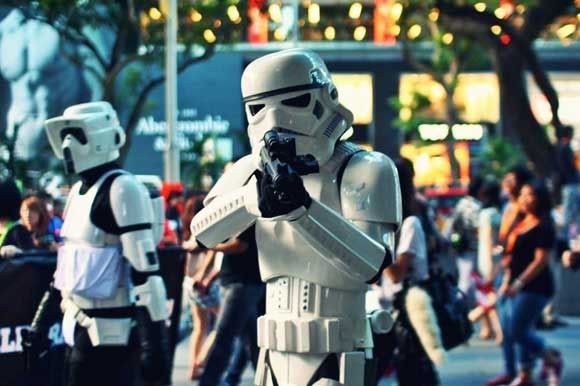 Freeze!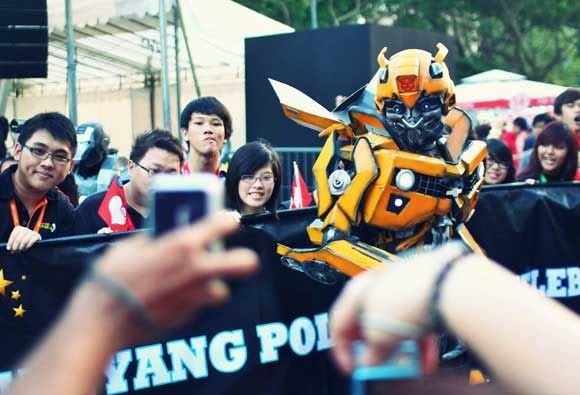 Ever popular Bumblebee! The mascot parade was by Nanyang Poly, and I couldn't help but beam proudly to myself when they chanted "NYP rocks" along the way (because I was from there haha)!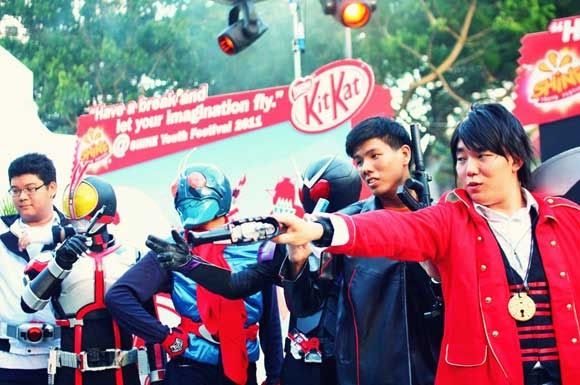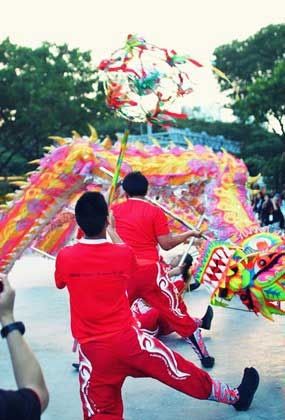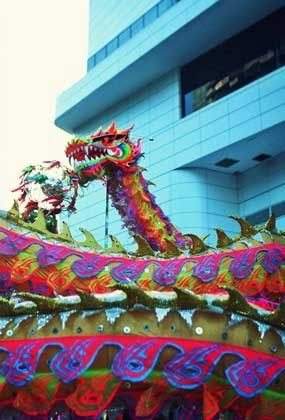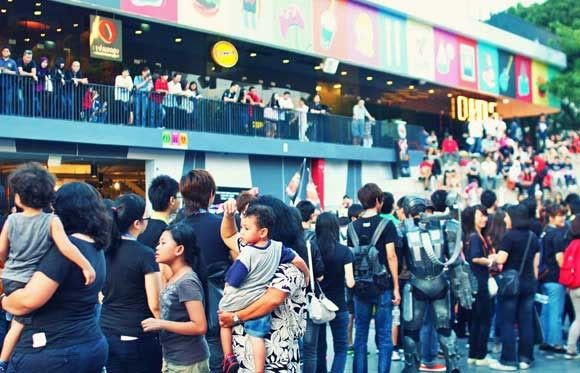 Check out the crowd! An explosion of 12,000 youths!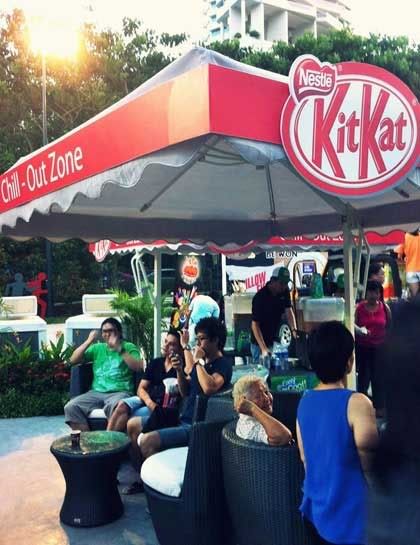 Amidst the human mass and the hot sun, there's a "chill-out zone" by Kit Kat® to much delight, complete with free drinks, kit kats, and all.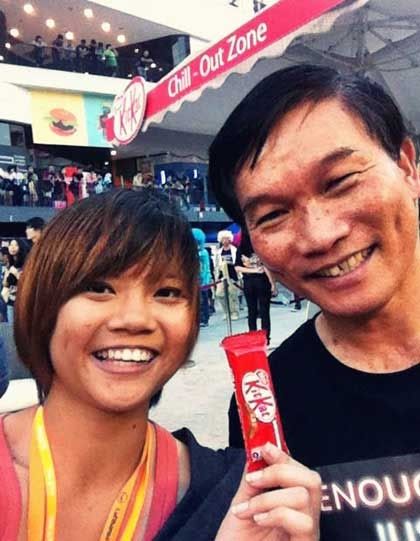 Pursuant to section 49, sub section 7E, paragraph A of the Parliamentary Youth Act, I was caught chilling out with Mr. Yam Ah Mee.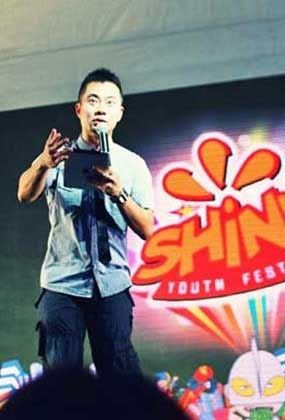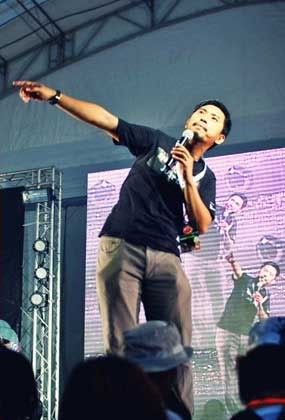 Daniel Ong – emcee and Martin Tan – chairperson of the SHINE Youth Festival 2011 steering committee.
More blogger friends made during SHINE Youth Festival!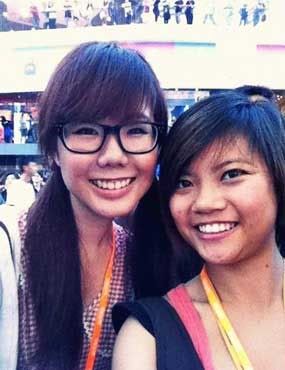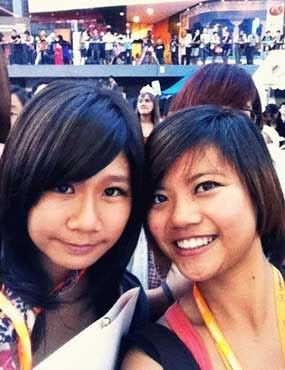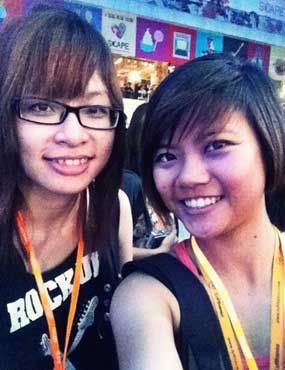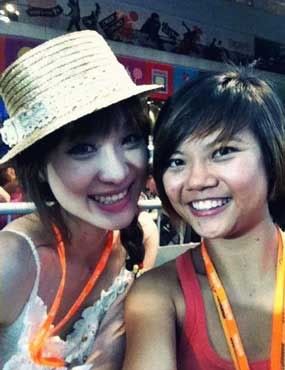 From top left to bottom right, Joey, Angie, Shu Qing, and Sheron. We got chatty and all while waiting for the night concert to start.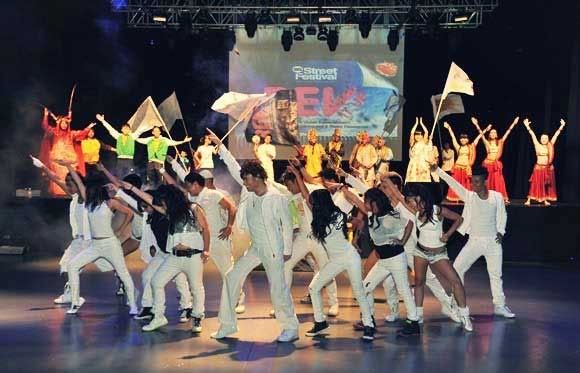 The line of performances was a multicultural heritage of ethnic fusion mix and pop program, featuring talents of all kinds.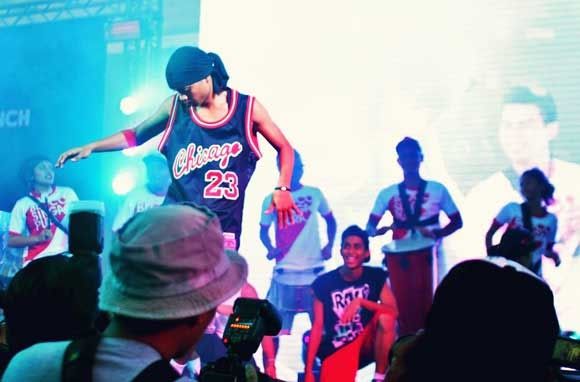 Freestyle Dancers (The Big Groove).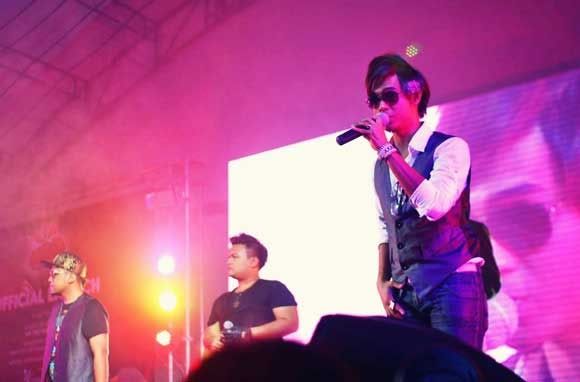 Juz B – an eye-opening acapella and beat-box group!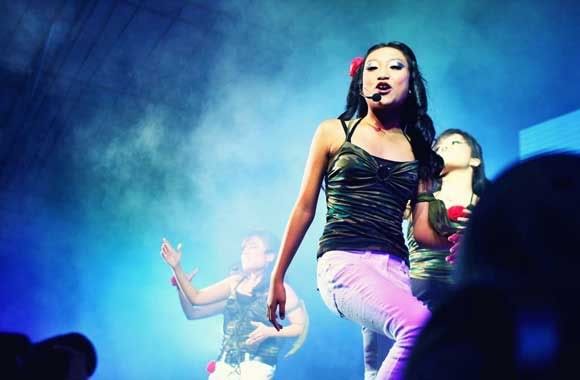 The Roses.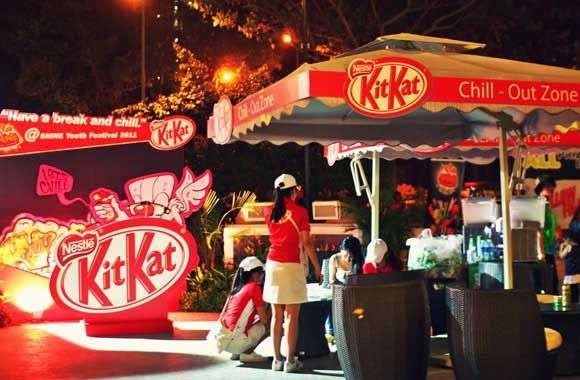 The Kit Kat® chill-out zone at night.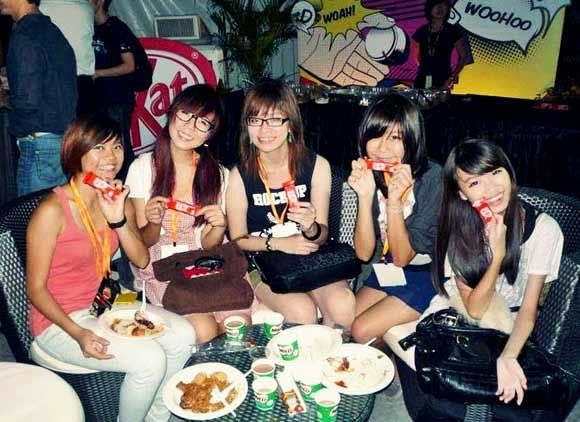 I was happily enjoying my dinner break with the fellow bloggers when suddenly, all of them dropped their plates and rushed back to the stage.
I was stuck somewhere in between chicken bones and a conversation, but as soon as I was done, I too hurried to the scene, and there she was..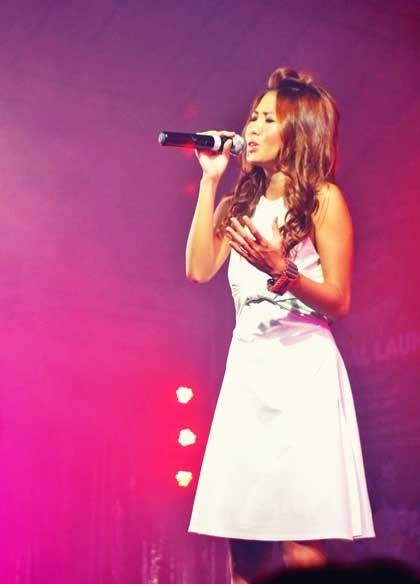 Tay Kewei – Singapore's female singer/song-writer.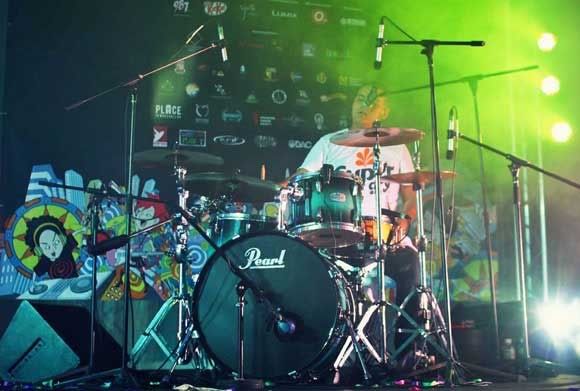 Jack & Rai with EIC whom played a few of my favourite Coldplay songs.
Then, the lights blacked out, and it was the moment most people are waiting for.
*Drum roll.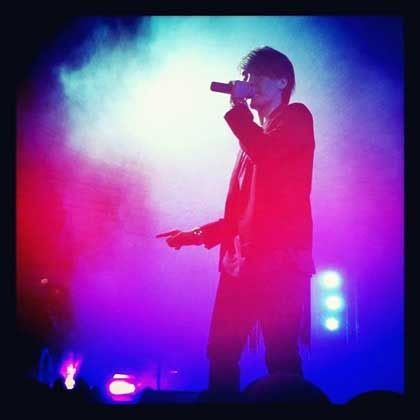 Derrick Hoh – another homegrown artist whom made his way to Taiwan's music industry.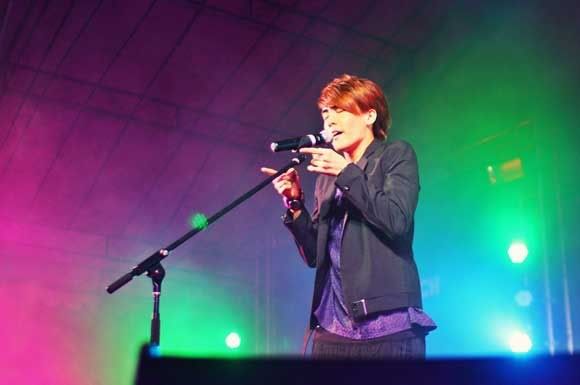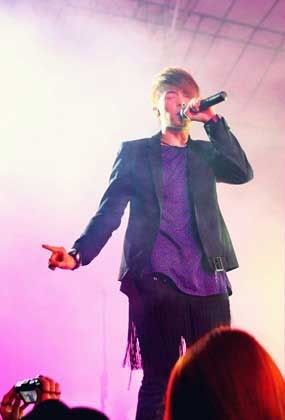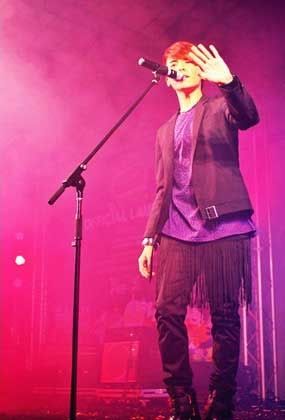 Go crazy NOW!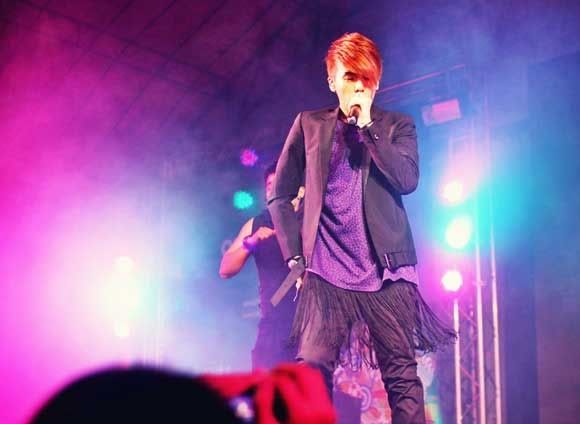 We were directly below the stage and had the savoured the best view. Perks of being a blogger muahahaha.
Just look at the faces of envy.
Don't say don't have lah, here's a short clip I've taken of Derrick Hoh dancing to his popular KTV song – 当我知道你们相爱.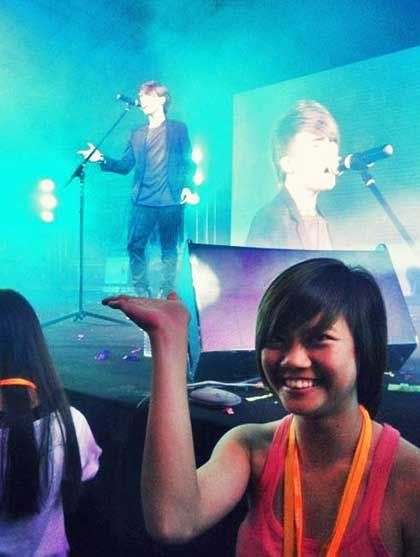 And here's a cheapo way to have a photo taken with the superstar in case we didn't had a chance to, which in the end, we really didn't because he fled so fast with the tightest security guards. But okay la, luckily I'm not his fangirl if not my heart would be broken </3
By the time the festival ended, everyone were getting in the mood to sleep.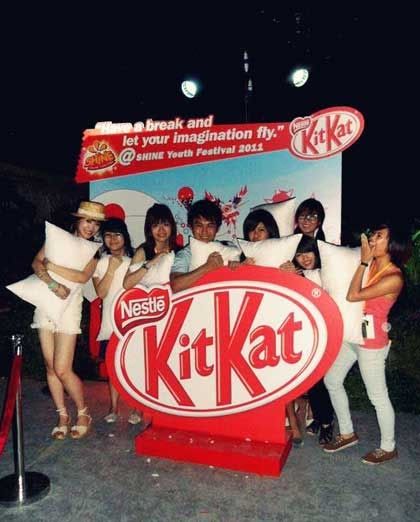 *Yawns.
See how more people have their kind of break at Kit Kat®'s Yer Big Break! Blog Challenge.