I'm damn pissed with Photobucket. Can't seem to upload FFS, and please tell me I'm not alone. Though I somehow figured out how to still upload to Photobucket using email but it's extremely irritating 'cos got a lot of photos! Wasai! But I want to blog so badly so LL suck thumb lor.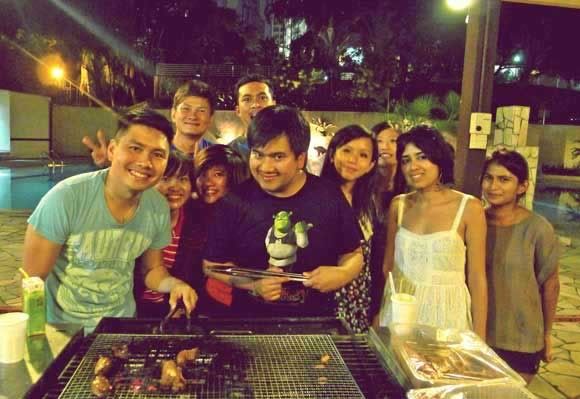 Our digital team BBQ more than a month ago.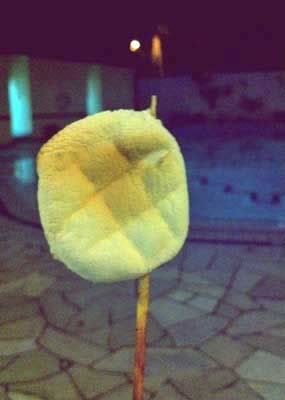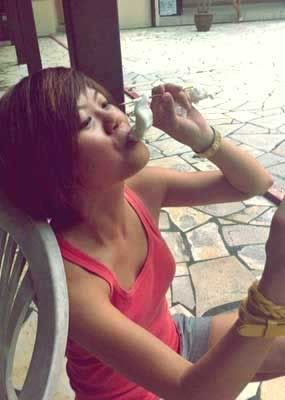 Later into the night, I got high on marshmallows alcohol and started doing the stupidest shit ever.
Like changing into swimwear did repeated jumps (in many different styles) into the 3 metre deep pool from the diving board.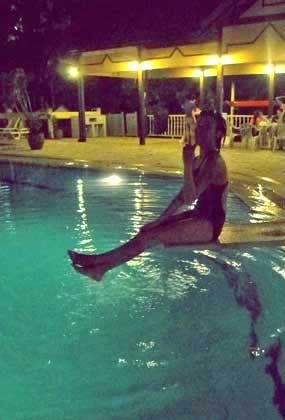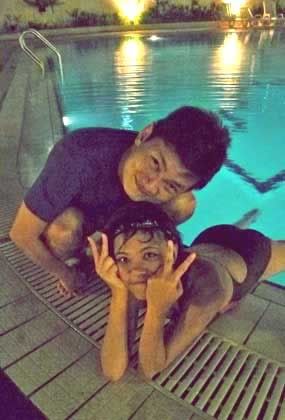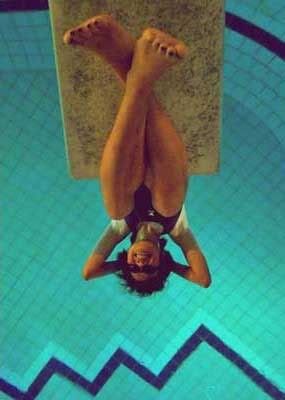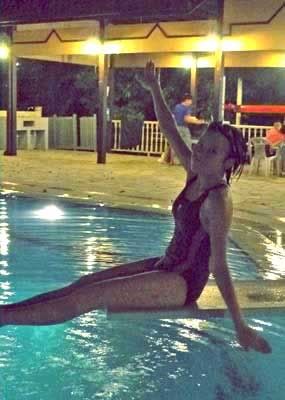 I was totally aware of what I'm doing but I couldn't care less la. But now that I think back, it was pretty embarrassing :\
Then early at 7am one random weekend morning, we went prawning!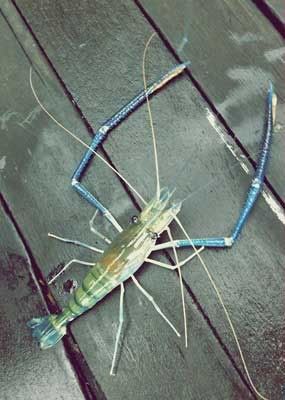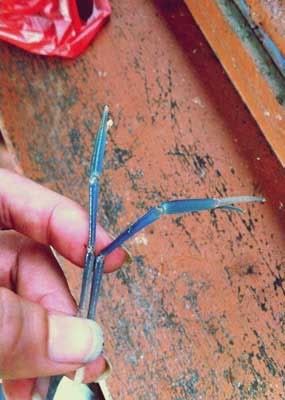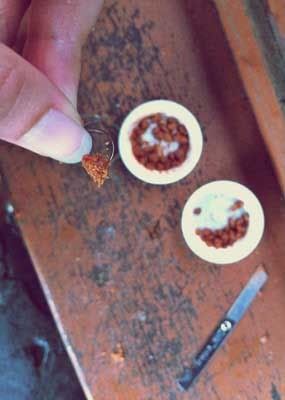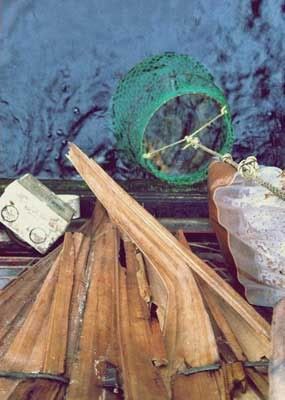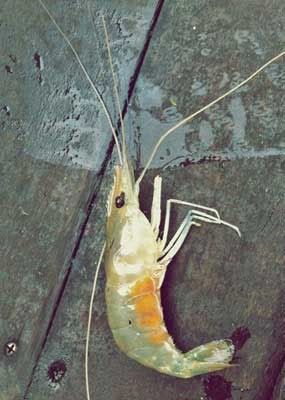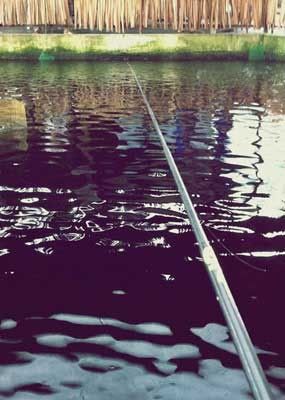 I caught at least 15 prawns during the first hour, but the remaining two hours, my rate died down 'cos some stupid uncle came over to KPO and taught me how to prawn. Hello, I know you pro but don't need okay. You so "li hai" go get your own rod and prawn all you want la. Reminds me of those smart alecs who used to coach me on Street Fighter in the arcades when I was little, and they always ended up taking over the console for themselves. Blardee freeloaders.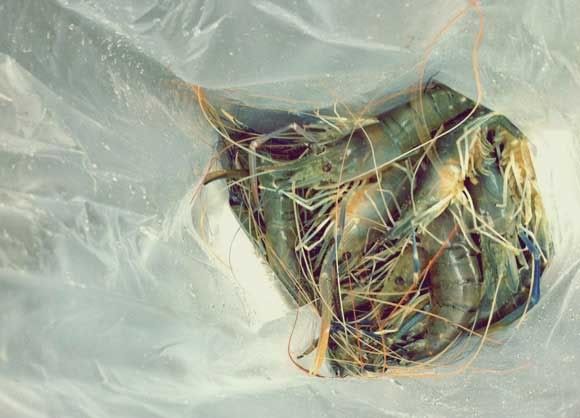 A part of our catch!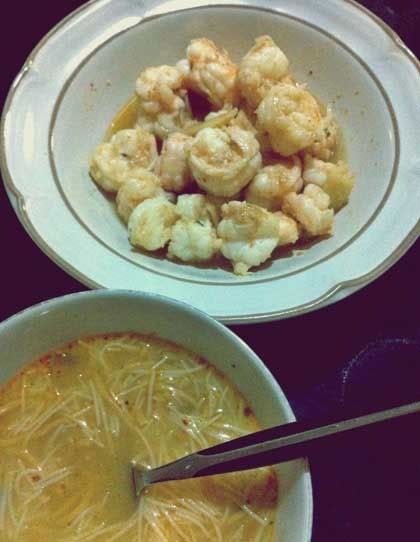 It became this under mum's hands – tom yam prawns. Yum.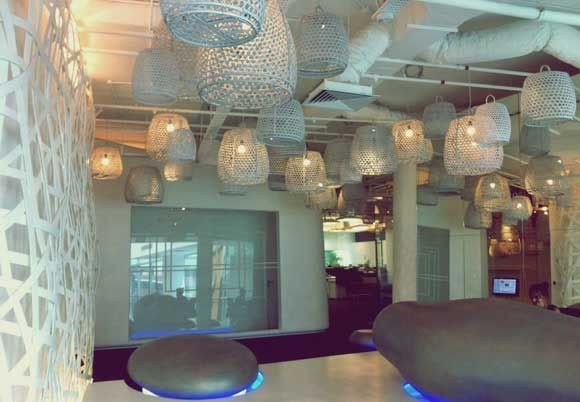 My office's reception area. Everyone is saying how it looks like a funeral with all the white lanterns and "tombstone" looking structures.
I miss the old office so. I can always recall the awe when I first stepped into the pantry that overlooks Singapore's skyline.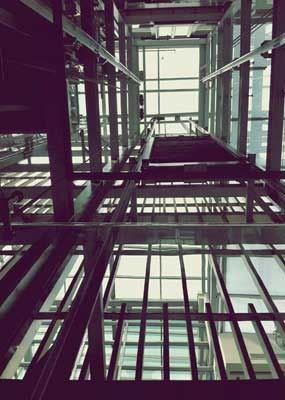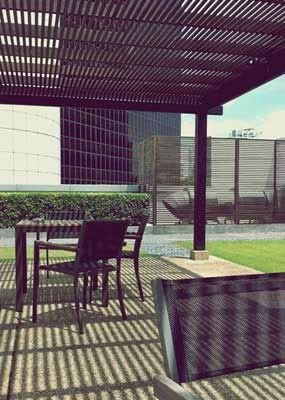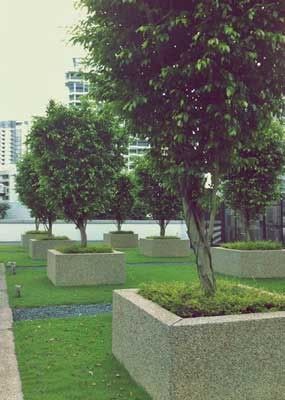 But at least I have one favourite hideout in the new office building – the rooftop.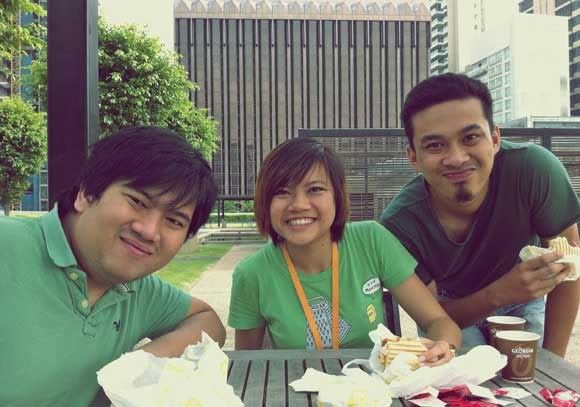 Can totally chillax and have breakfast there.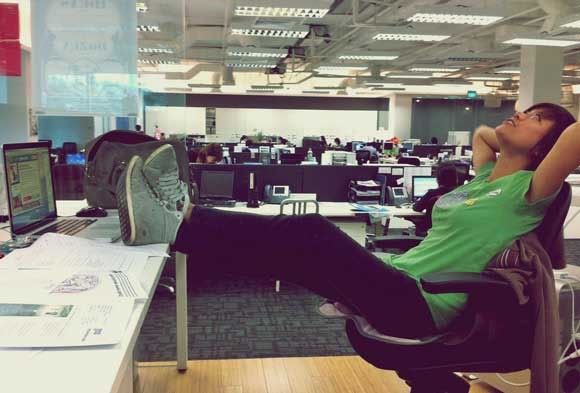 Back to the open office concept where I can slack openly.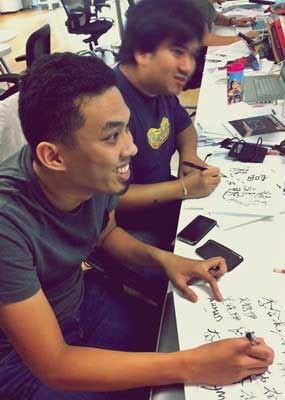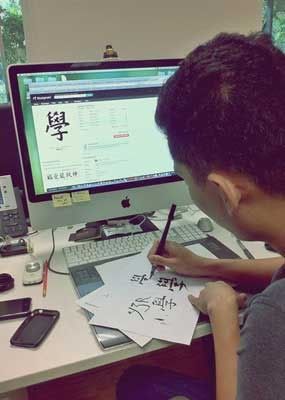 There's this day when my Malay colleagues started to write Chinese characters with a calligraphy pen. We ended up doodling then someone suggested to draw 包青天 I dunno why, but we did.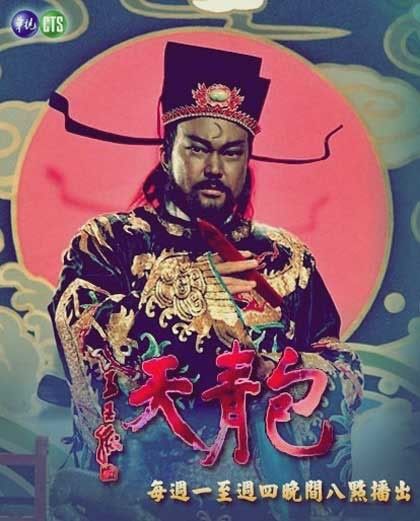 This is our reference photo.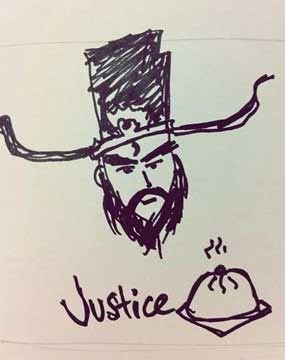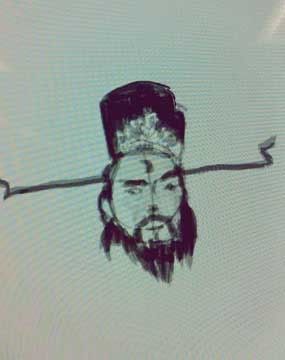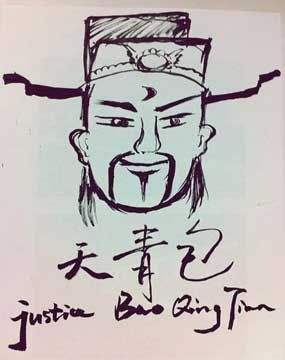 And these are what we came out with. The bottom left one looks more like 财神爷 ROFL.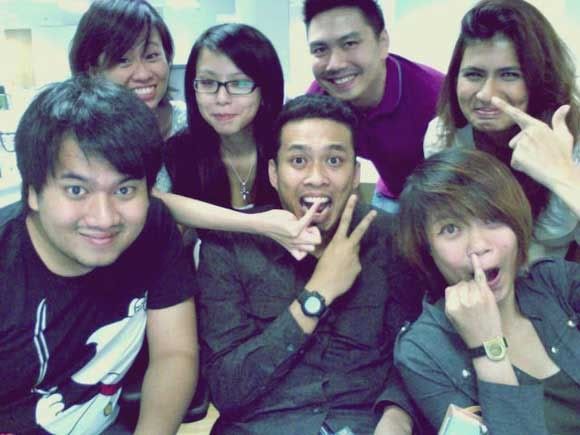 Photobooth!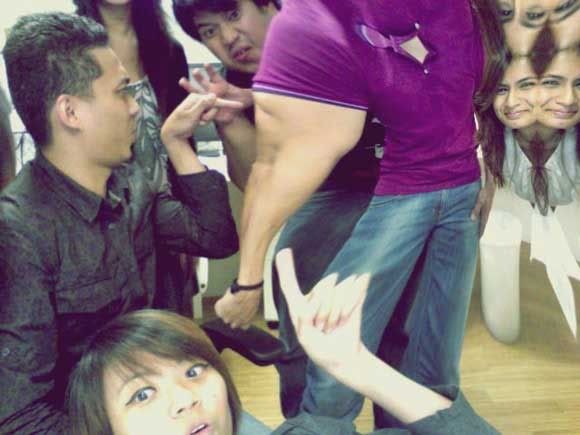 We've got both the muscle building program..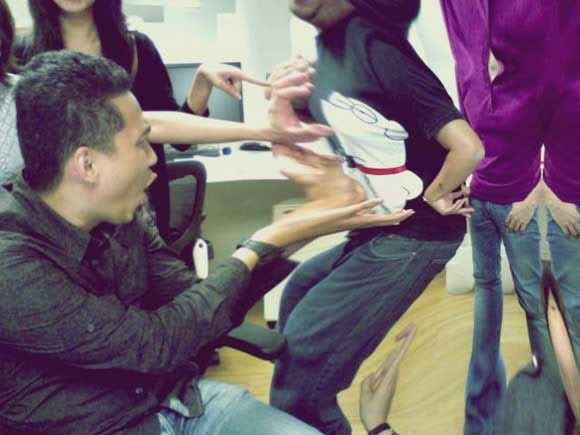 ..and the boob enhancement + tummy slimming program. (He's a guy btw.)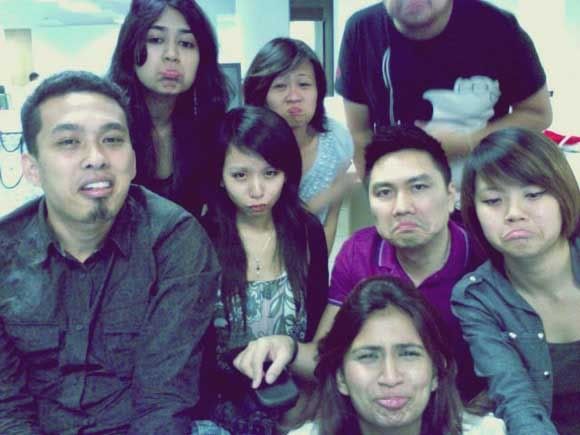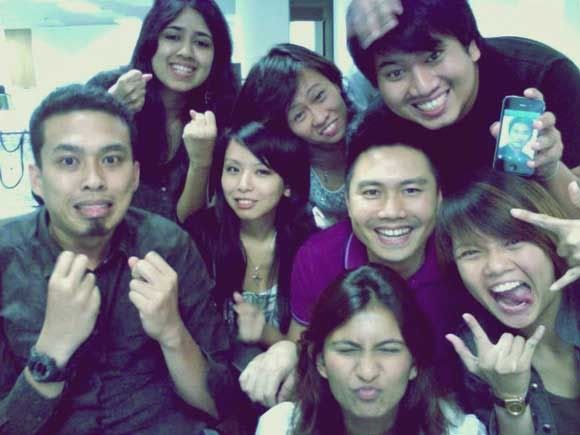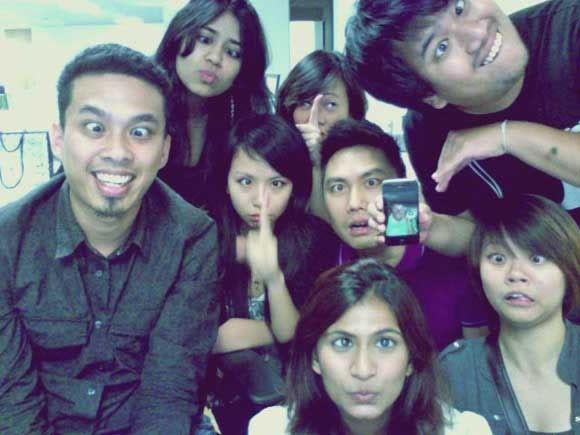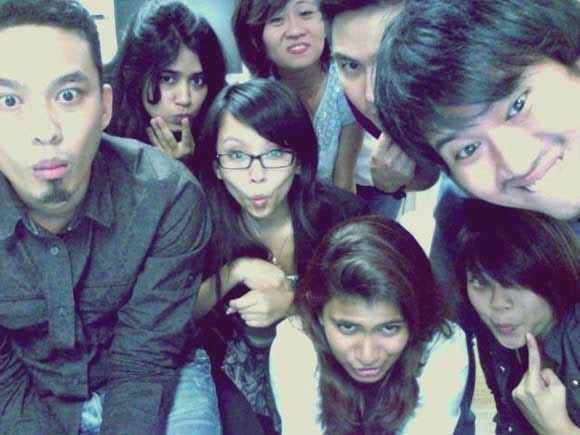 I miss my colleagues already.
But just so you know, I'm officially out of job and happily freelancing now! 😀