I can, just because it rhymes.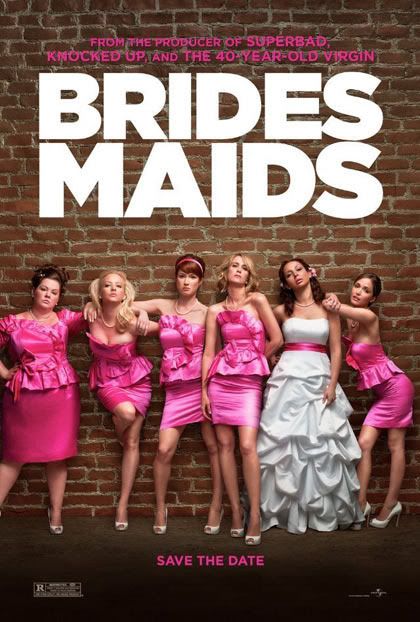 Was having pretty low expectations of Bridesmaids but turns out it was one of the best comedies that I've seen this year. Kinda average plot with INSANE HUMOUR LEVEL. Never was there a moment during the movie where I felt bored, and never was there a chance for my best friend to doze off (because she can even fall asleep watching Transformers).
Perfect show for a movie date with your girlfriends, or even boyfriends. I swear I could hear the roaring laughters of the two guys beside me the whole time. And it's not really just about humour, there are also meaningful elements of love, life, and friendship which I like.
Thanks to Shaw and omy for the tickets!