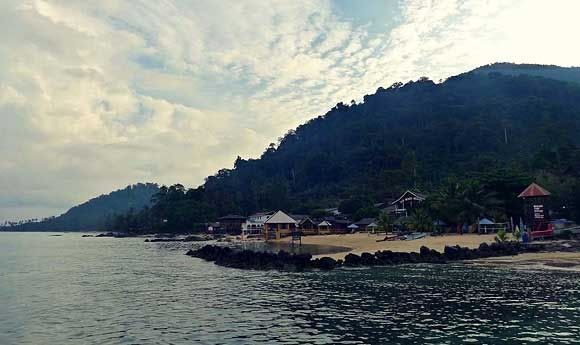 Day 3 started off with quite a big rain, but Alicia's and my spirits weren't dampened at all. We continued to hang out, sing, and pose on the slippery wet top-of-the-boat.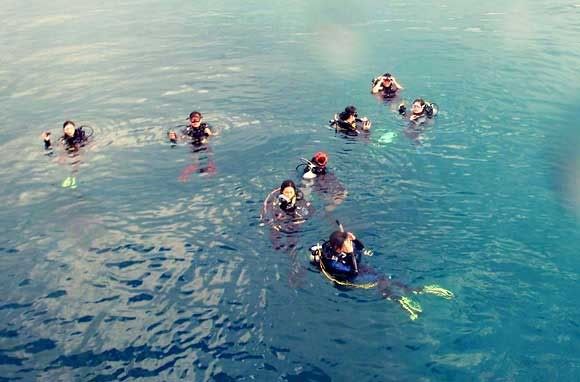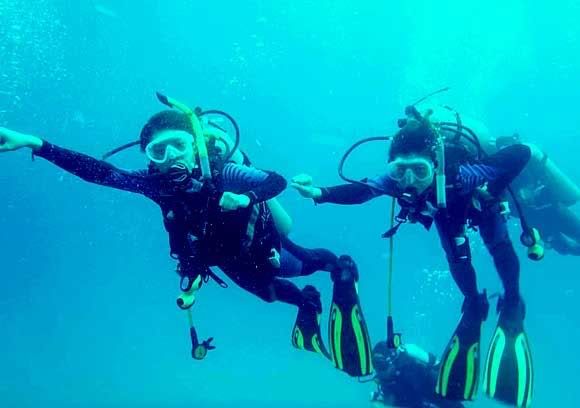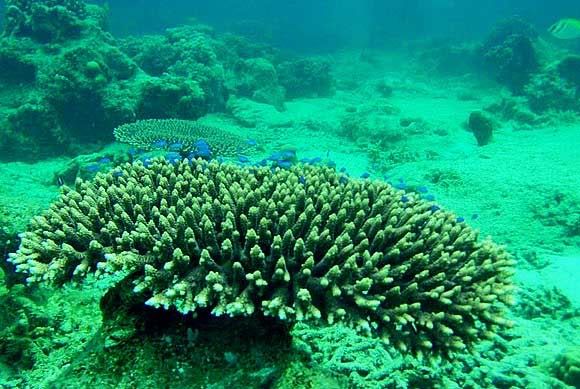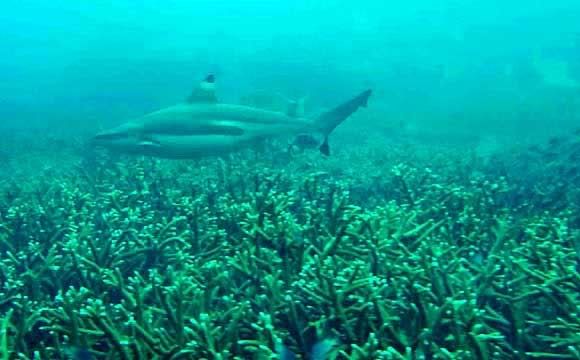 During our second dive at Tumuk Bay, we saw sharks.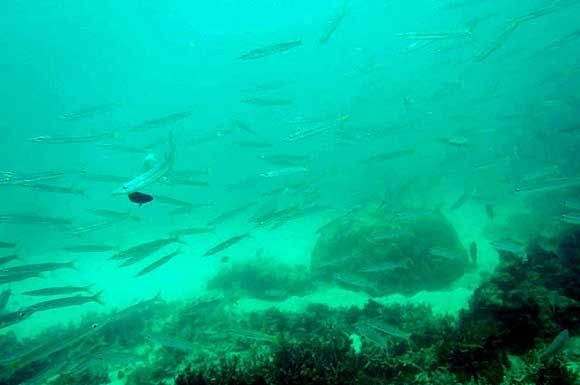 Baby barracudas.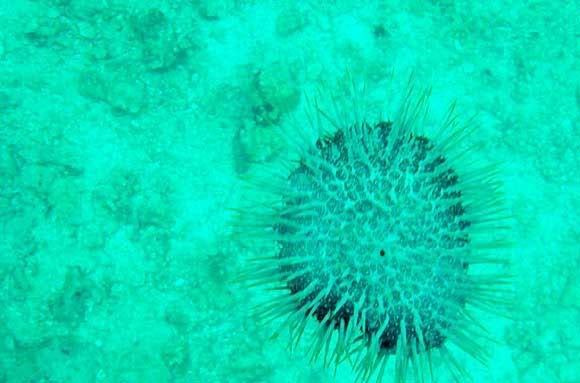 And a puffer fish, er, I think.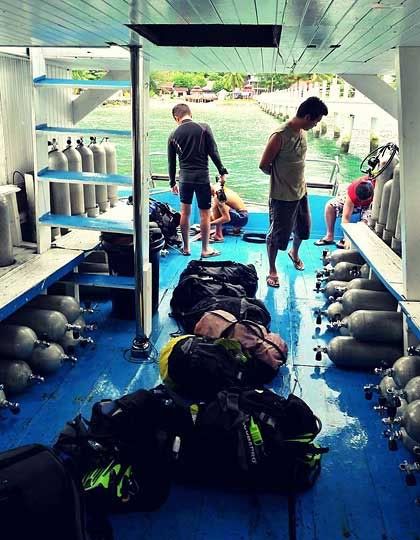 And just like that, the dives officially came to an end D: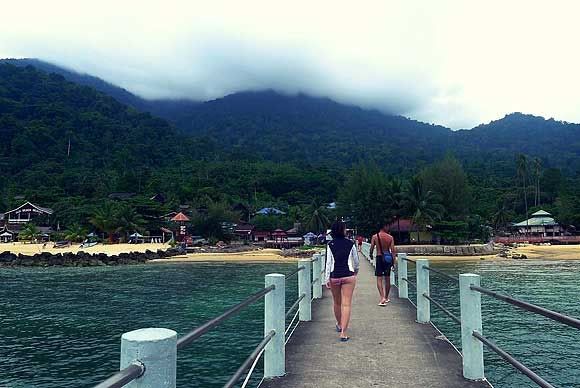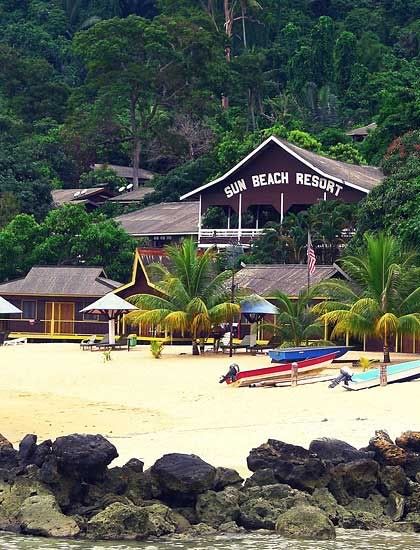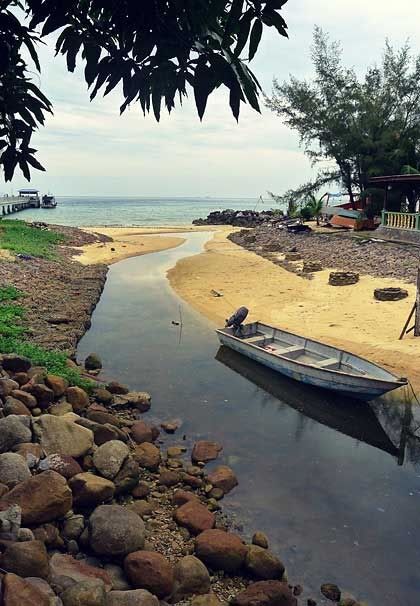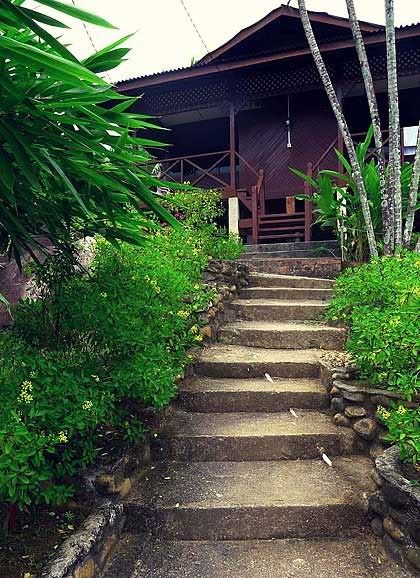 Where we stayed.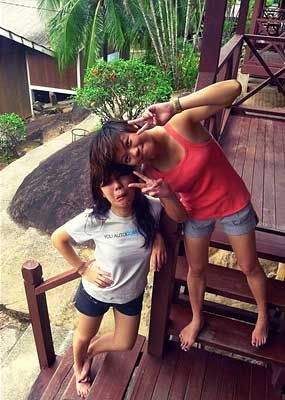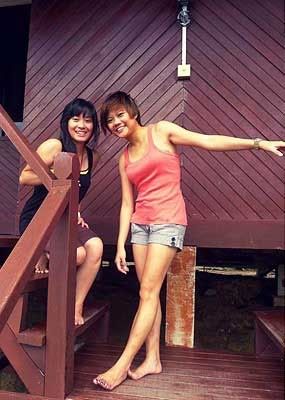 With Silvia and Shiqi, our other roommate.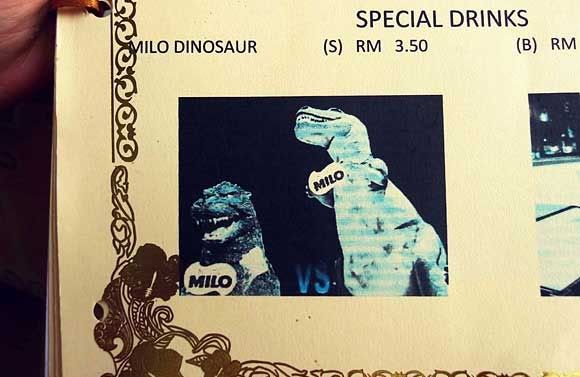 Check out their Milo dinosaur. I assume the other guy is Milo Godzilla. LOL so cute.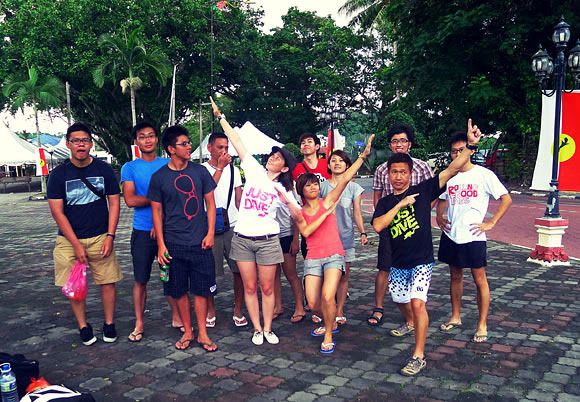 Adventure Chief gang.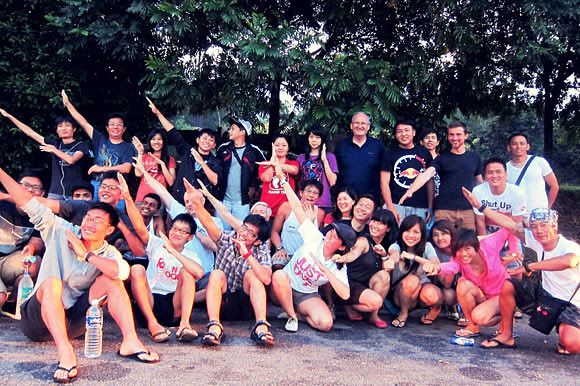 Adventure Chief + Simply Scuba gang.
Fun like hell. I miss diving so much. The island life, the peace, the zero gravity, THE OTHER WORLD, the people.. And the difference between this trip and my open water course trip is the omission of drills and fear – which helps so much in the enjoyment of every single dive.
WALAU, I AM SO SAVING UP FOR MALDIVES.