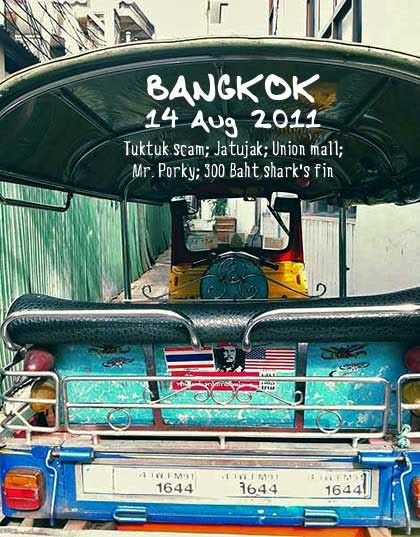 50 baht tuktuk ride to Jatujak, but we took one big round getting "tok" at the gem store before successfully reaching there, and so.. that was the last of the scam transportation. Heard so much stories but we still fell for it -.- I think I secretly wanted to sit on a tuktuk la.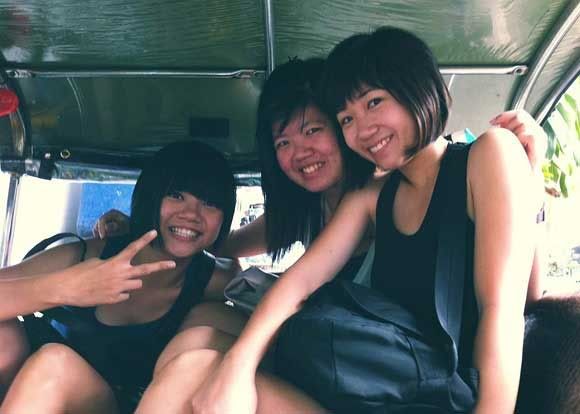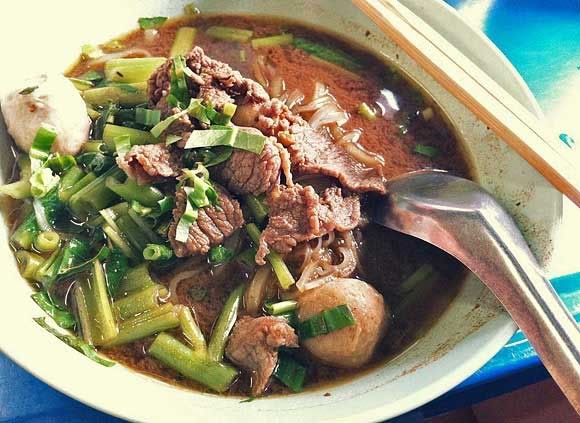 Beef noodles for breakfast!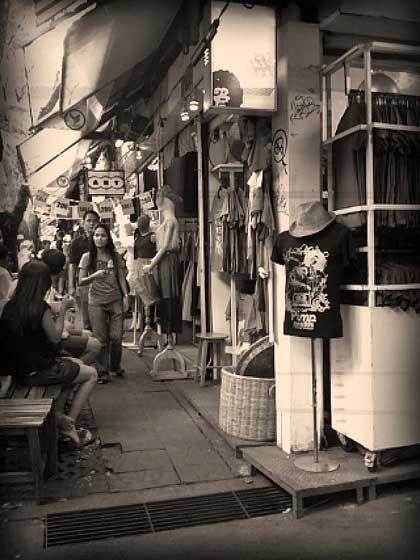 I think this was the designers' street in Jatujak that my friends were telling me about last night. They said I kena "tok" (again). No wonder the stuffs I bought there all so expensive one.
But I like the looks of the shops lei..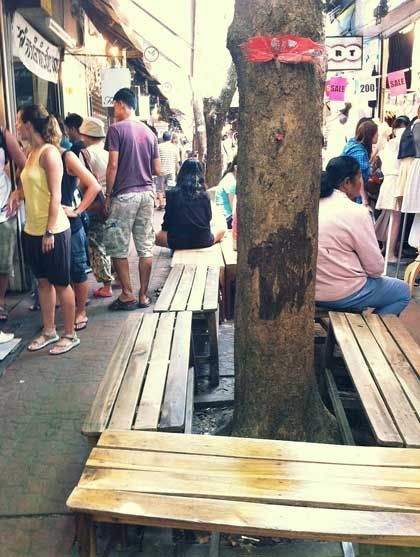 ..and how they have benches everywhere.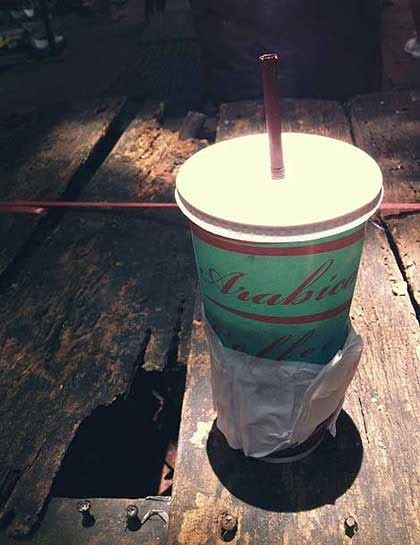 Perfect to enjoy a cuppa good ol' iced coffee.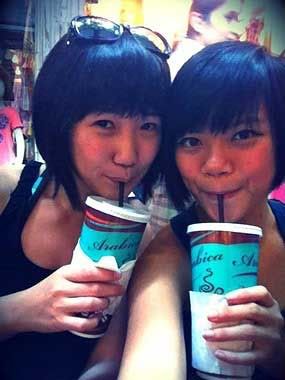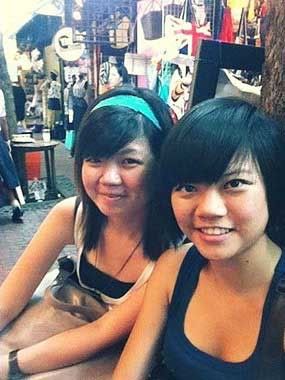 :))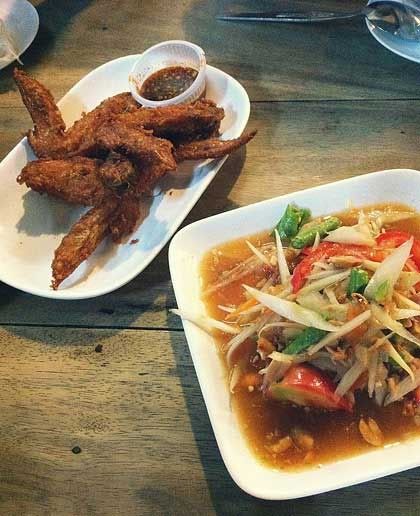 Lunch!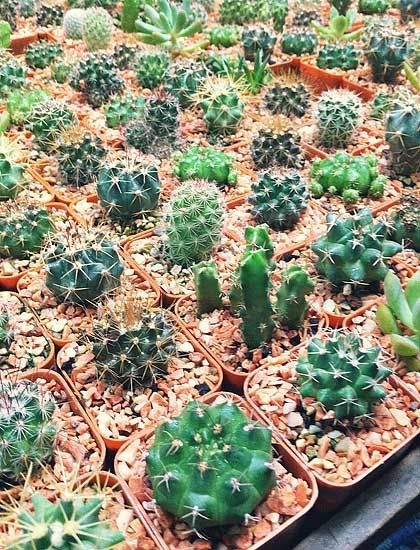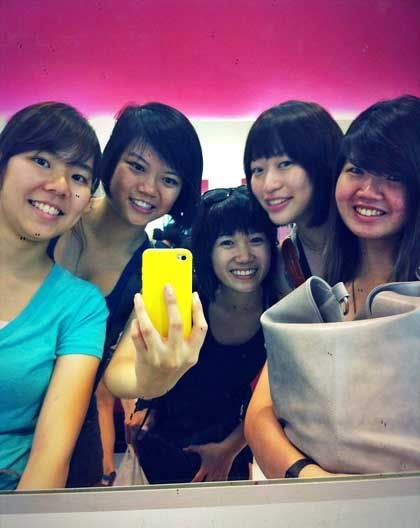 Union mall (toilet) up next.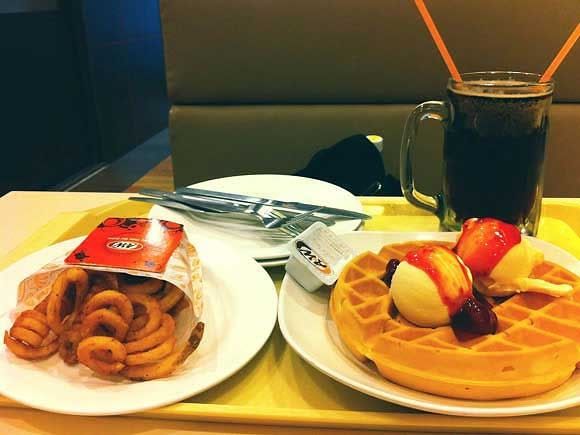 There's just something about A&W that I can't resist.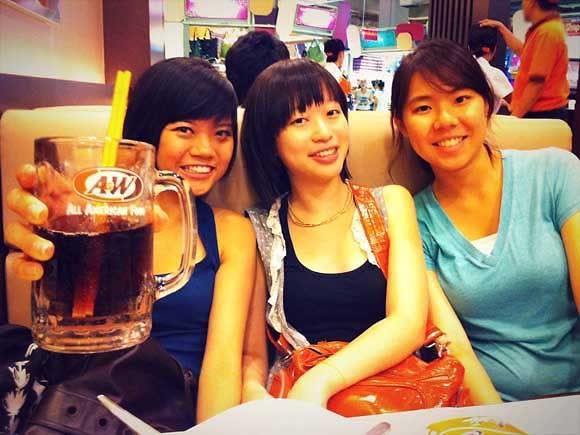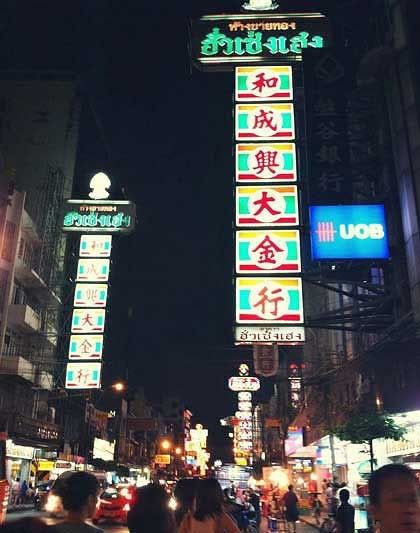 Headed to Chinatown at night.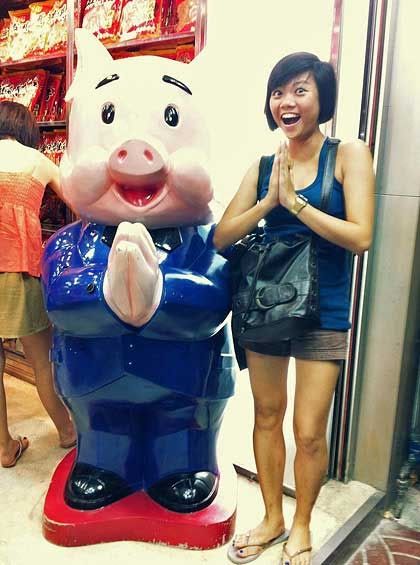 Found my evil twin there – Mr. Porky. Hahaha he's a famous mascot of the leading local porky delicacies in Bangkok okay. Mai siao siao.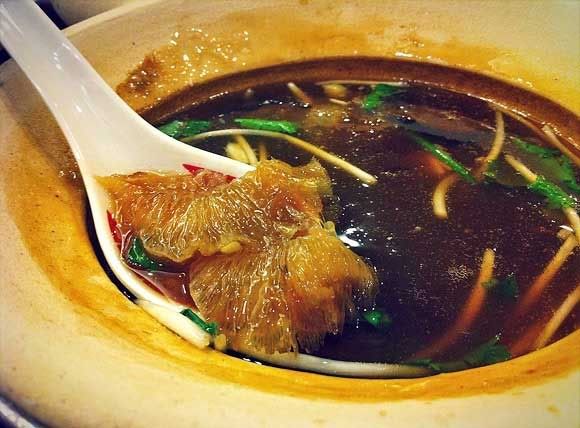 All of us each had a whole claypot of shark's fin soup to ourselves at only 300 baht (S$12)! And it was 真材实料, not shreds of fins-mixed-with-crabmeat lor!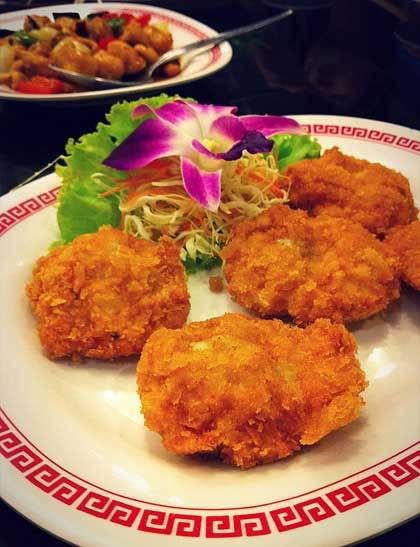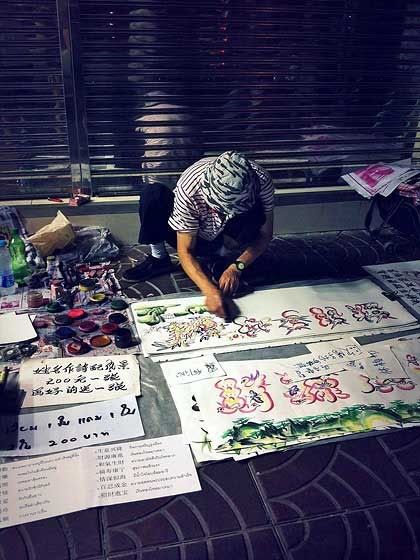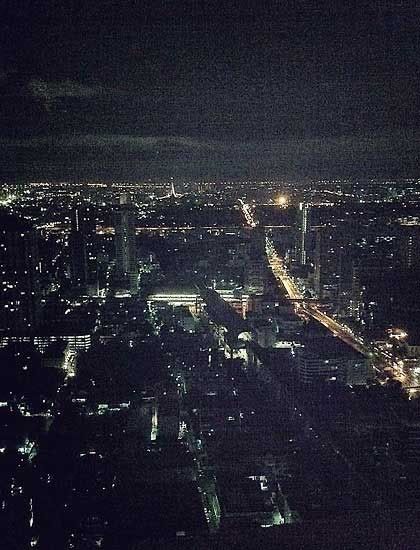 Night view from hotel room.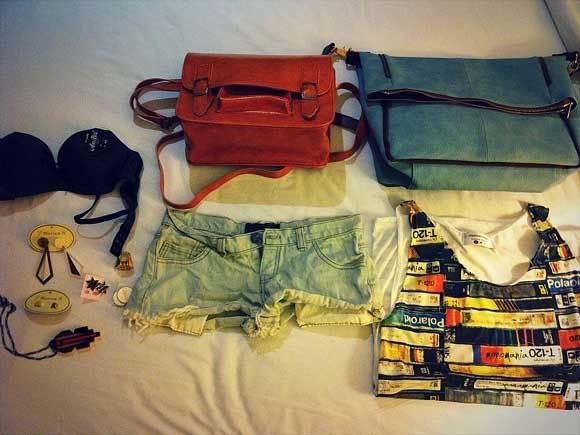 Buys on second day. Mad little and expensive can!