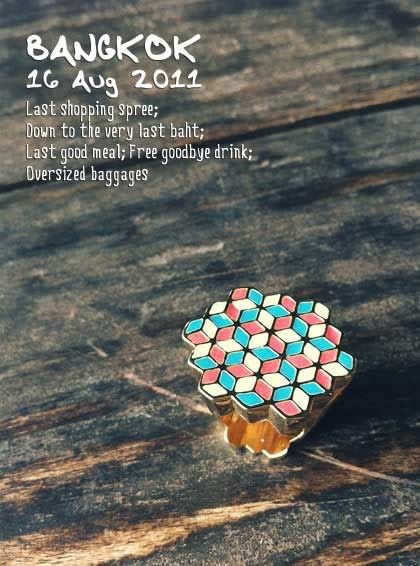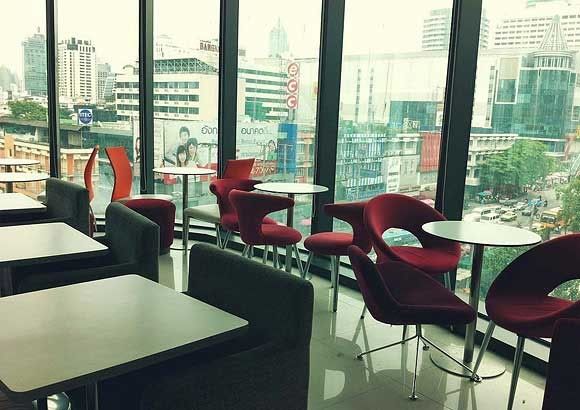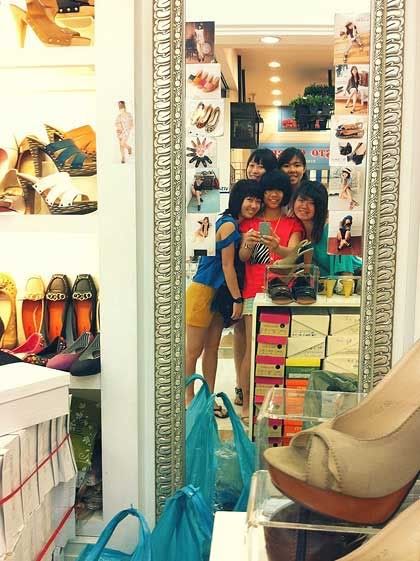 Love the setting of this photo.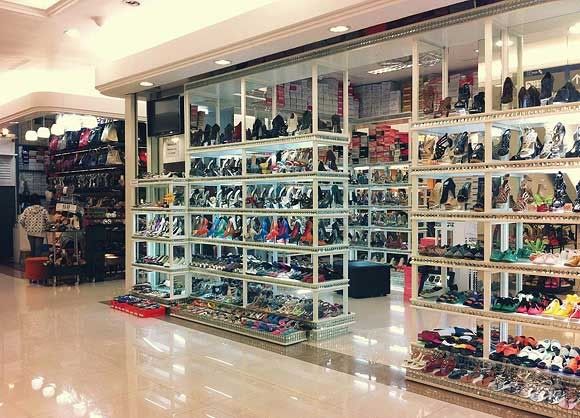 101 of such stores here, but surprisingly, there were little repeated stuffs.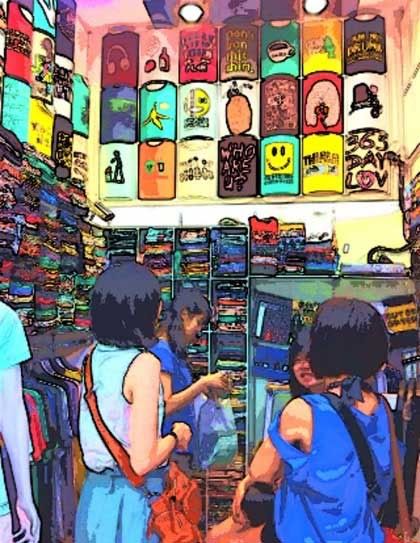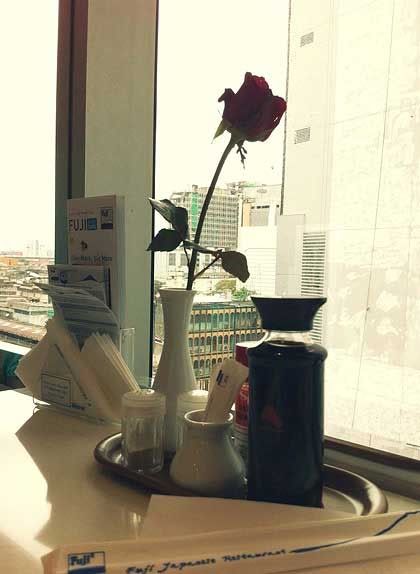 Our last meal in Bangkok was at Fuji Japanese Restaurant @ Platinum Mall.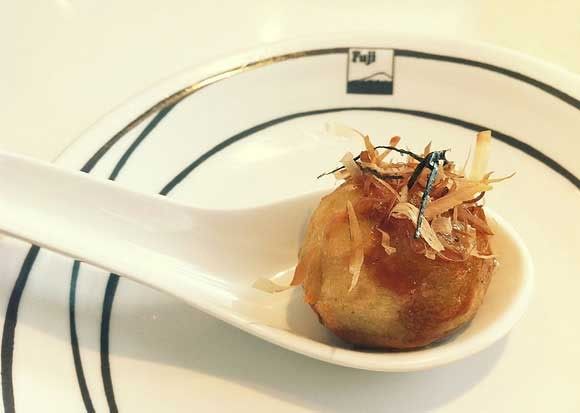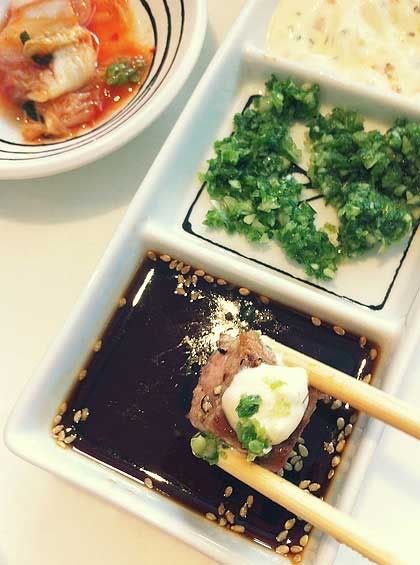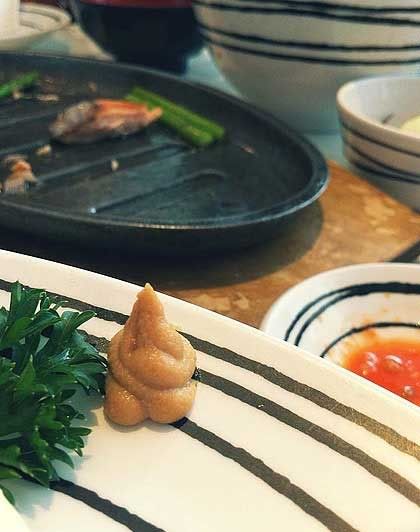 Wasabi shit.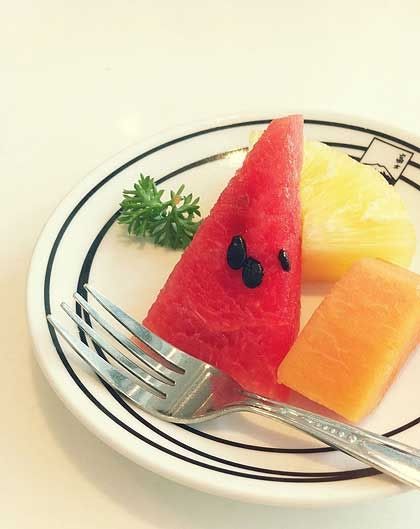 We ordered quite a spread (salmon pork soba etc) and it only cost us less than 170 baht (S$7) each after taxes, complete with drinks fruits and all. What! Can't even get an upsized McDonald's meal in Singapore la.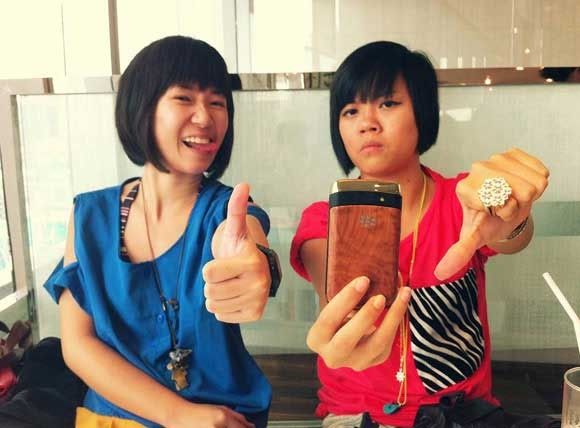 Hueyyen's zhnged wooden Blackberry. I'm quite jealous actually.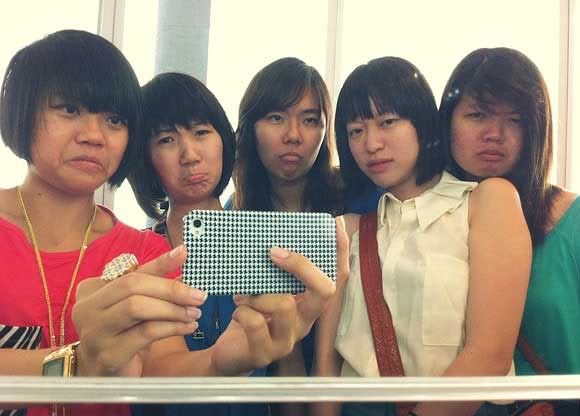 Sad, broke faces haha!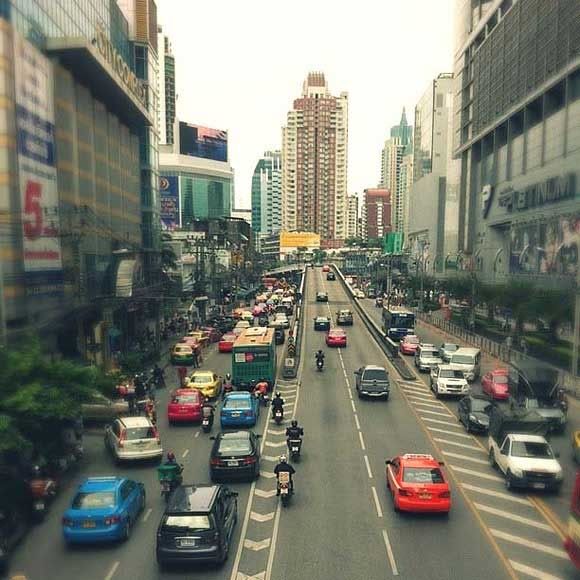 Trying out Instagram's tilt-shift effect. But I think I didn't do it "gao" enough.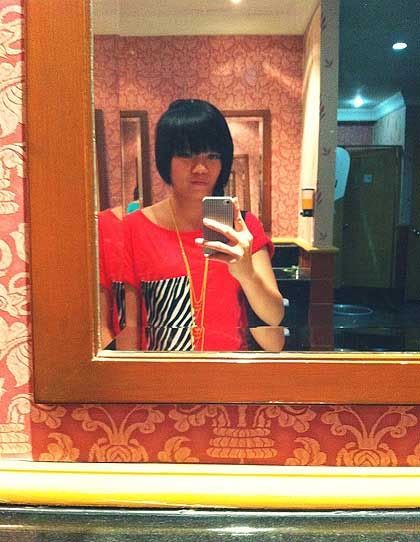 Toilet light too good. Sorry I couldn't resist.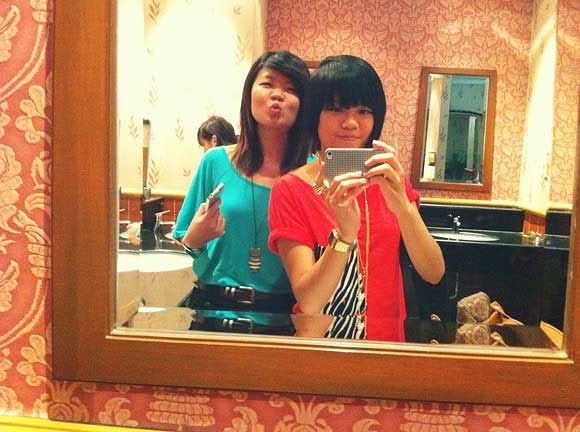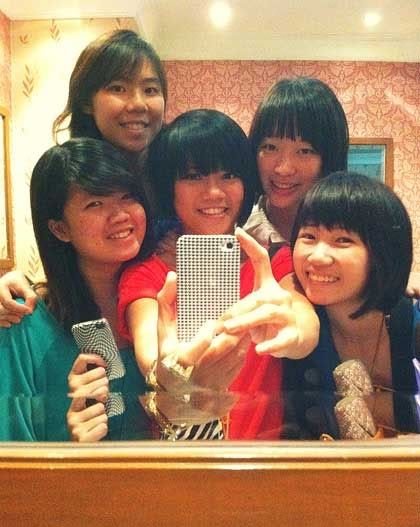 All of us. I like this!
All group photos were taken against mirror reflections 'cos we scared if we pass the phone / camera to someone else, they'll take and run.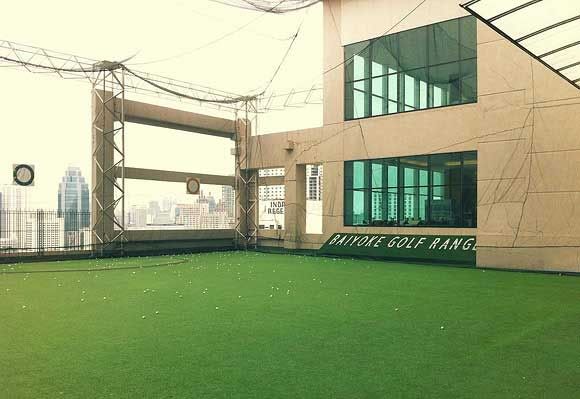 Left with literally zero baht in hand, I suggested that we go claim our free welcome drink and chillax a bit at the hotel's golf range.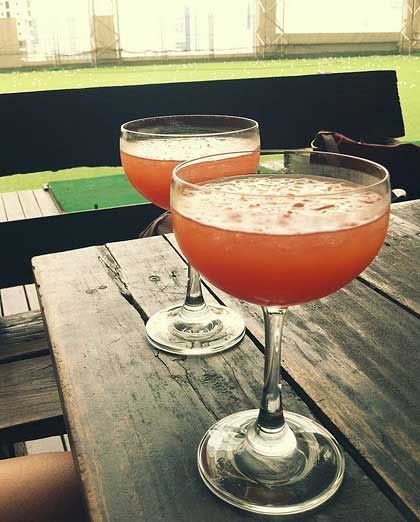 I don't even have enough money to buy mineral water please.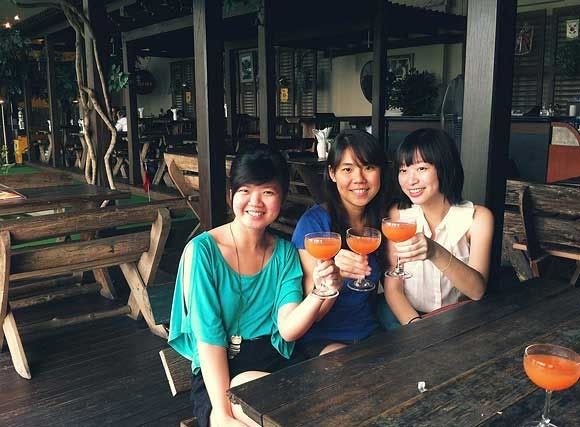 Cheers to no money no money but you!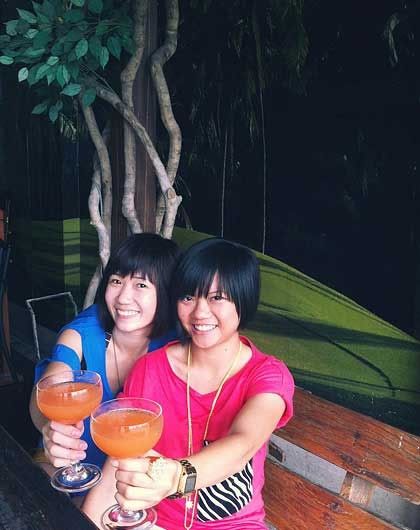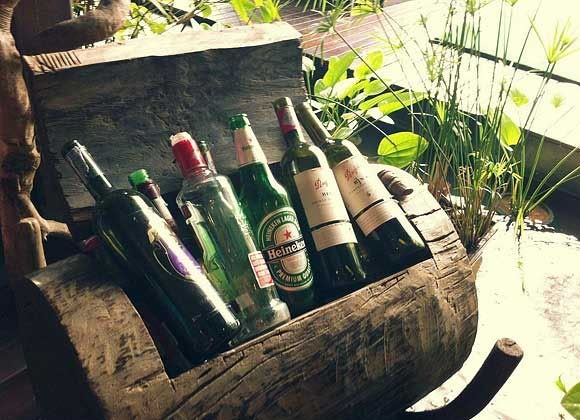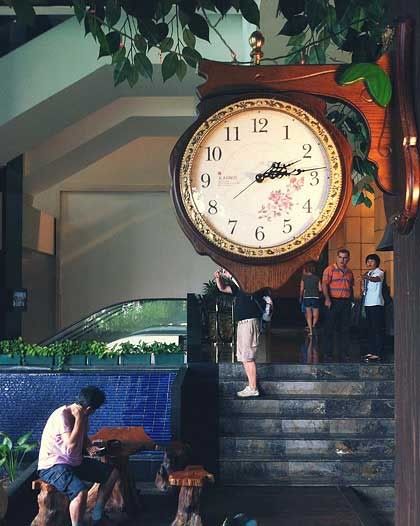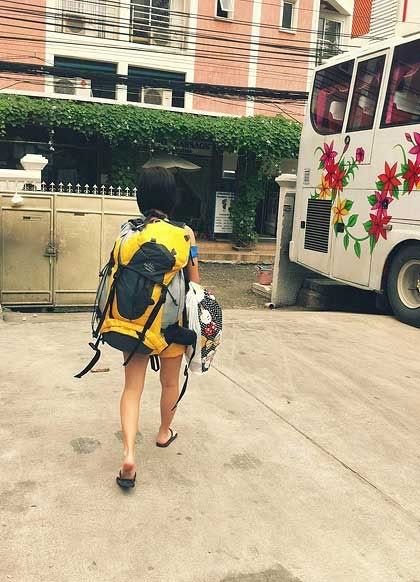 Leaving the land of smiles and shopping heaven.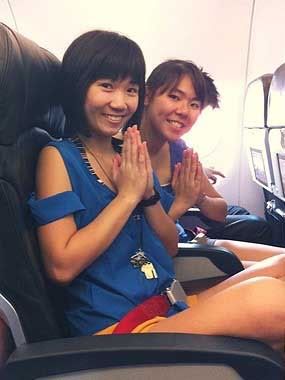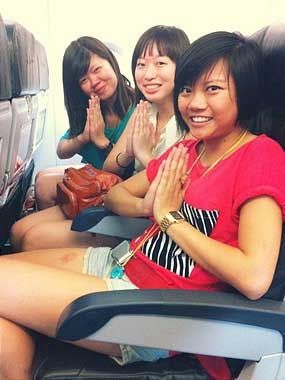 Posing like Mr. Porky!