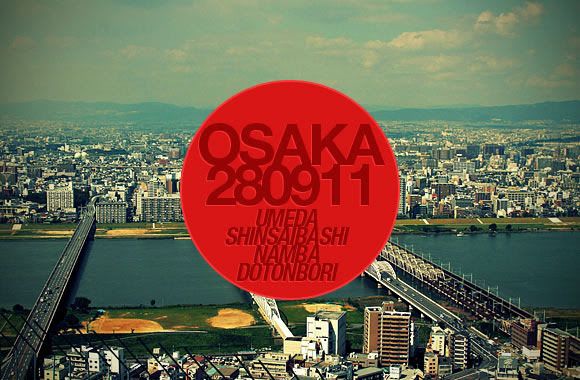 Armed with the ONLY knowledge that Umeda is their main town in Osaka, I set off for there first thing in the morning.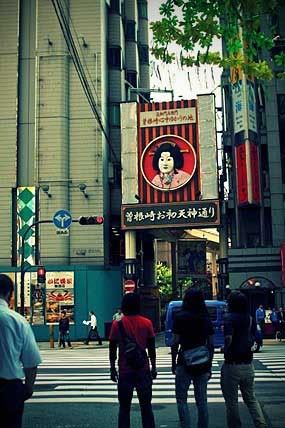 The HEP Five ferris wheel on the right. Don't know from where can get to see the full view leh.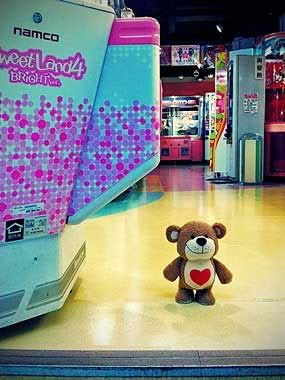 I was wandering aimlessly in between streets of colours and slot machine parlours until I got bored.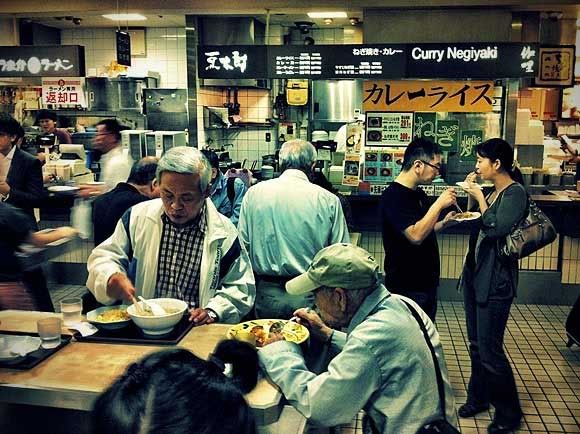 Randomly found this snack park at one of the underground shopping malls where everyone just stood around to eat. It reminds me of our Takashimaya's basement.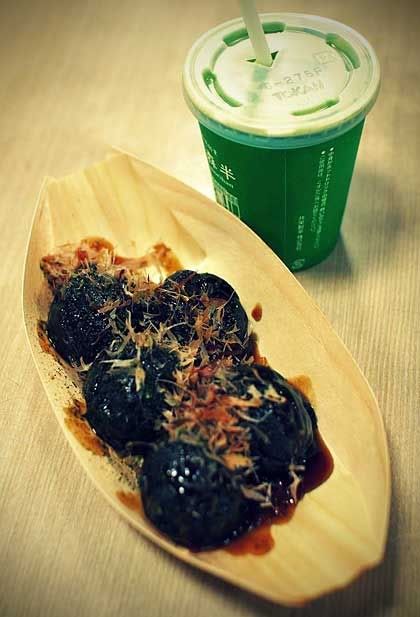 Tried this black tako.
After replenishing my fuel, I found myself a place to sit and started digging out all my maps and brochures to work out an itinerary on the spot. (Was supposed to do it way before my trip but was too overwhelmed with work.) Also with the help of an iPhone app called 'Osaka' which I downloaded weeks before, I managed to mark down quite a handful of places to cover.
No time to waste, I was on my way again.
The Floating Garden Observatory.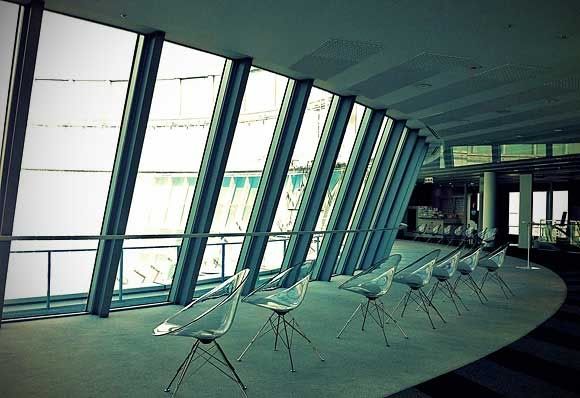 Panoramic view.
It was breathtaking.
Here's where they keep all the couple padlocks.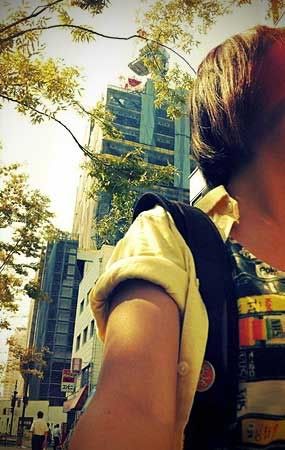 Kena conned to this building called Big Step in the Shinsaibashi area. The mall has nothing except for..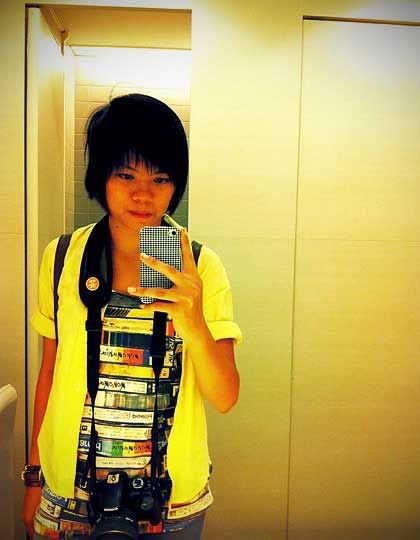 ..a toilet with good lighting lol.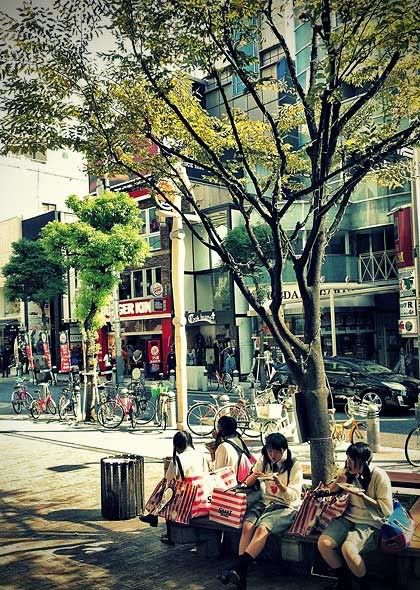 Amerikamura.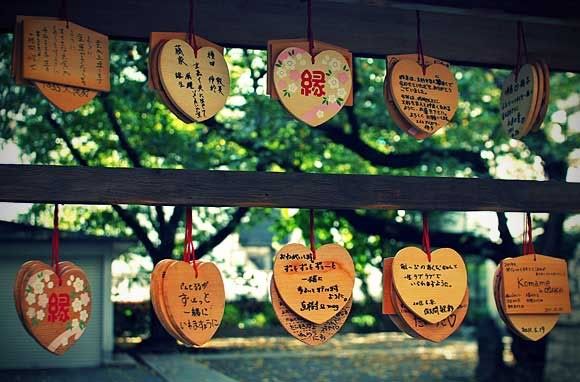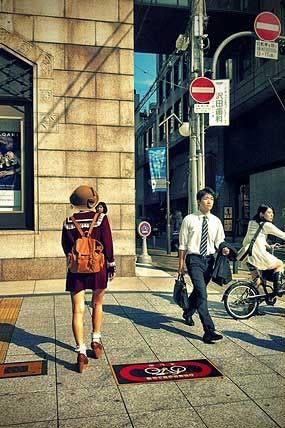 Walked to Shinsaibashi-suji – a long shopping street which runs about 600 metres.
Matcha macaroon and matcha dessert drink.
Namba area.
Tombori River Walk at late afternoon.
Ebisu Tower.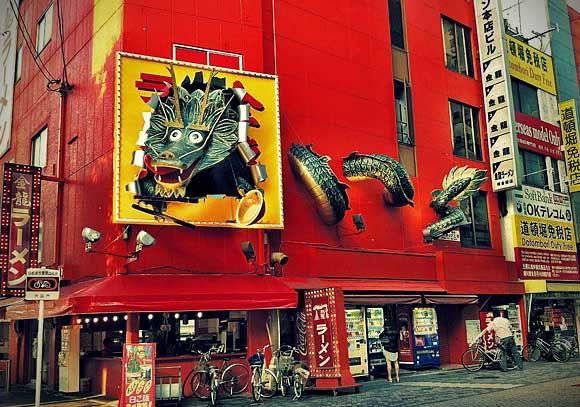 Dotonbori.
Saw this crab set going at 3500 yen. Decided to pamper myself with it but it was still early so I went off to take a few more walks first.
Namba HIPS. If you notice, the building's design incorporates an exclamation mark, which denotes amazement, and an hour-glass, which suggests eternity.
And then finally, when I made my way back to the crab restaurant, I saw that the crab set was only available till 4pm. It was already 5pm when I returned. FML. NOTHING CAN DESCRIBE MY DEJECTION D: I even pleaded the restaurant host to let me have it but to no avail. The next available cheapest set was selling at 4800 yen.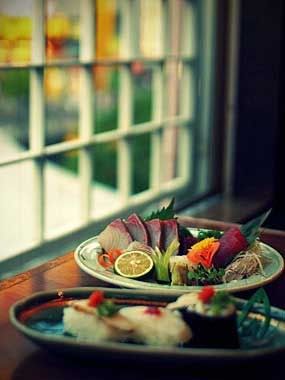 With heavy footsteps, I walked down to the next restaurant to try out something new – puffer fish (known as blowfish there).
Blower fish sushi. It wasn't very nice in my opinion leh. The meat was quite tough.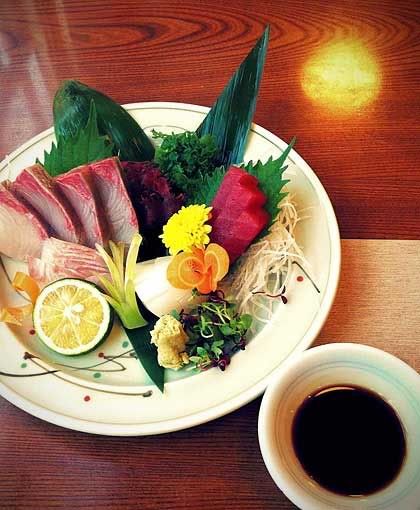 Sashimi still rocks best.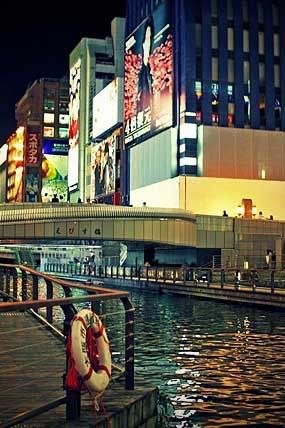 Tombori River Walk at night. I took my time in that restaurant 'cos I was waiting for this view.
Riverboat.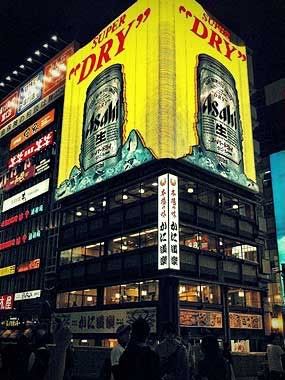 This man's face damn epic.
Went to check out this old quaint alley called Hozenji Yokocho. It was just a short stretch of shops that preserves the historic charms of the Naniwa atmosphere.
Super cute dog I spotted by the riverside.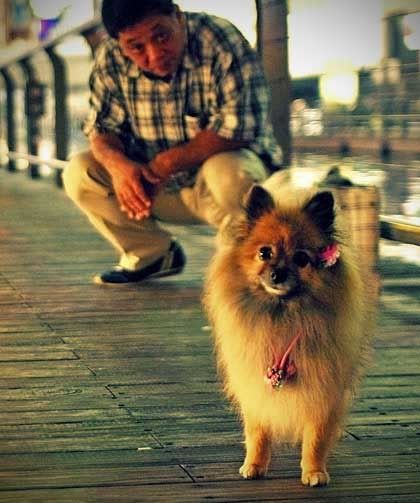 It kept running up to me and back to its owner with curiosity and timidness. So adorable please!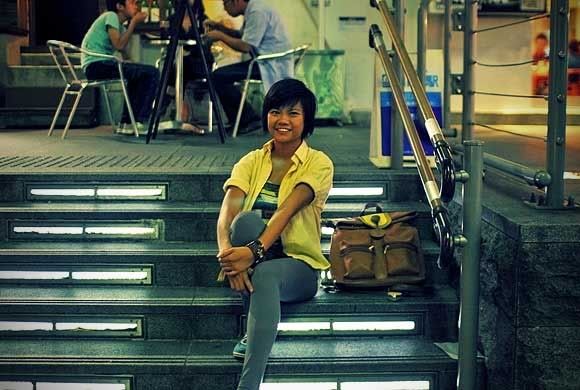 Self-timed (loser) shot.