Personally, I feel that the nicest photos of the whole Japan trip come from this day.
A trip to Kyoto via the Shinkansen!
I swear that the bullet train really travels at bullet speed. The stated time from Osaka to Kyoto is 30 minutes, but it definitely took lesser than that. I didn't even have time to shut my eyes after finishing my matcha pudding.
At Kyoto's train station. Damn old school.
Fushimi Inari-taisha.
Holy water.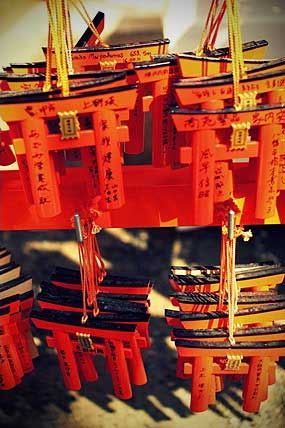 Saw from Japan Guide that this shrine is most famous for its thousands of vermilion torii gates, and when I say thousands, I kid you not.
At the start of the trail, I was duly awed.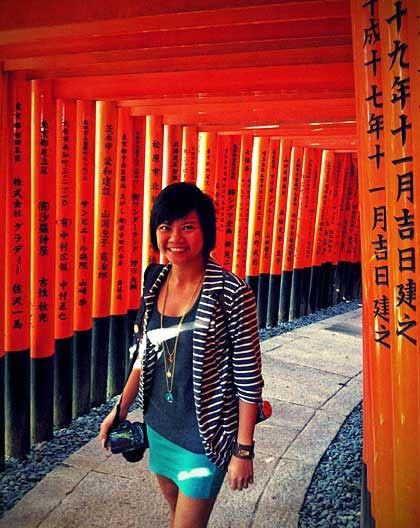 Looking very happy.
Trying to cover my double chin! Hahah.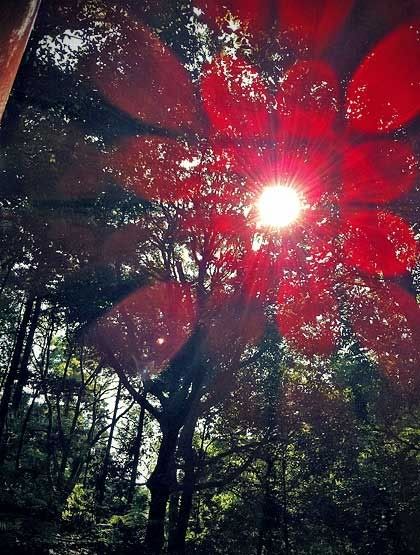 Love the lens flare created by the iPhone camera. It looks like a flower.
After reaching the first stop, I didn't make a U-turn to head back. Instead, I acted smart and took another route thinking that it will eventually lead me back to the main entrance somehow.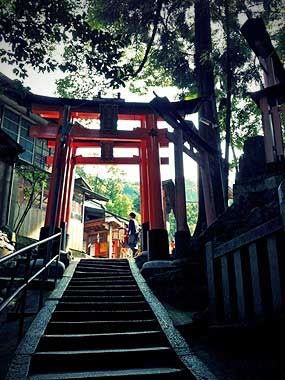 So I climbed a million stairs, passed a million gates, got stung a million times by the mosquitoes, and I wasn't impressed anymore.
Finally the endless stairs came to an end, and this was what I saw. BEAUTIFUL, YES. But by then I had already spent more than an hour walking around and I just wanna get back.
Walked uphill further till I saw a rest house and I stopped to ask for directions. The holy man handed me a holy map.
HOLY SHIT……. The red circle indicates where I was then, and the purple circle is the main exit. If I continue to walk in my direction, I'll be going around in circles (see red arrows). So, the only way to get out is to WALK BACK TO WHERE I CAME FROM!!! Which means it will cost me another hour down the freaking stairs again (see purple arrows). OMG I wanted to faint T_T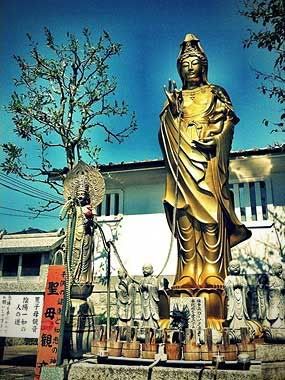 I totally underestimated the size of this shrine. It is like the size of DisneySea (maybe I'm exaggerating), just that it's filled with trees and endless torii gates.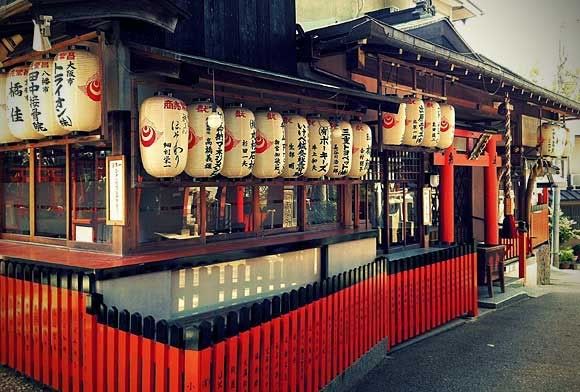 Then again, the thought of the construction work left me in awe.
Yes! I made it back to the train station. Wanted to hop by Tofukuji Temple along the way to Kyoto station but I gave it a miss due to the time loss at getting lost in Fushimi Inari-taisha.
Kyoto Tower.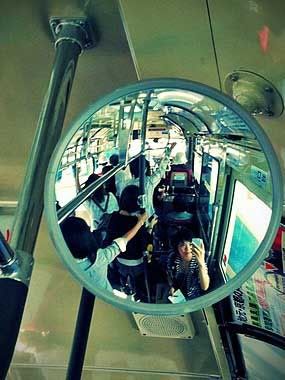 Switched to a bus to my next destination.
It was an uphill thing again.
And how I wished I was in this.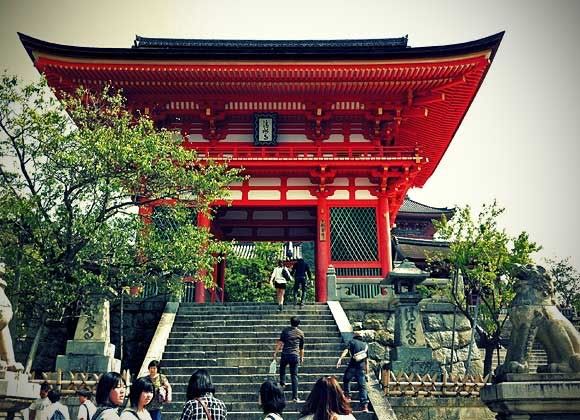 Kiyomizu-dera. Actually, the main gate looks like Fushimi Inari-taisha's.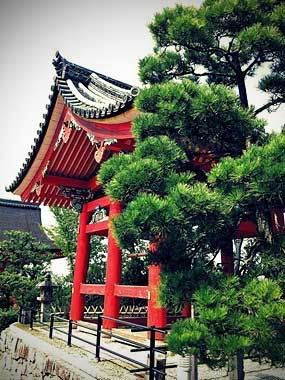 Three cute ah mas.
Favourite shot.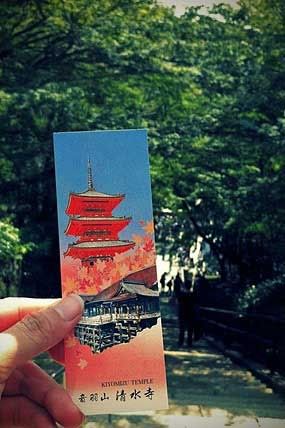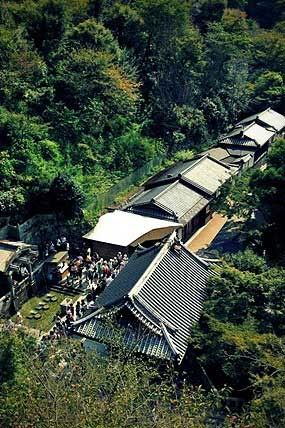 Kiyomizu-dera means "pure water temple", and located at the base of its main hall is the Otowa waterfall, where the waters are divided into three separate streams.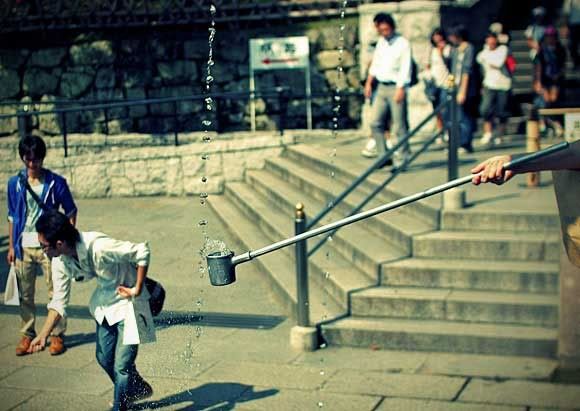 Visitors can catch and drink the water, which is believed to have wish-granting powers.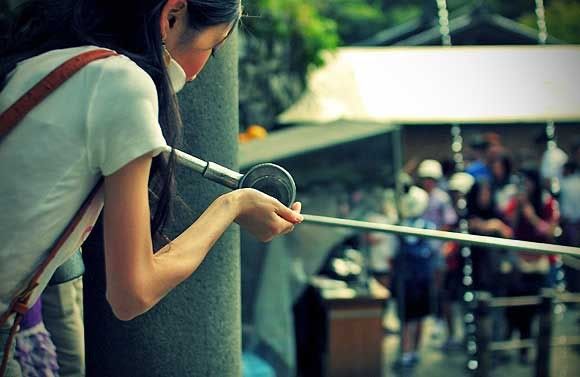 Matcha float!!! Got it at one of the many snack shops in Higashiyama District.
One of the traditional houses. Actually, their houses there all very old and traditional one.
Even their Lawson looks damn old. (Lawson is their mini mart btw.)
And as I was walking to Gion district, a sudden force made me stop in my trackes. CRAB RESTAURANT!!! Spotted a similar set to the one that I missed out in Dotonbori the day before, and with no hesitation, I stepped in. It was the road to no regrets.
I was seated in this private space all to myself.
Here came my crab feast! Crab hot pot, crab sashimi, broiled crab, crab tofu..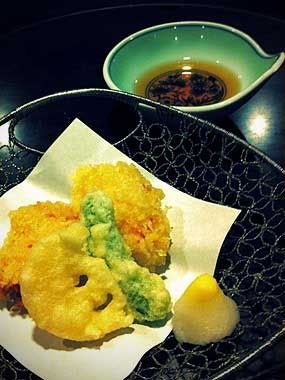 ..and crab tempura which came later. The best was the crab sashimi! OMG I'm drooling just by thinking about it.
Happy retarded kid.
I really took my time to savour the best meal of my entire Japan trip. It cost me above 3380 yen (same as the stupid maid cafe) but it was all worth it.
And the journey continues.
Bus stop.
Kyoto is like made up of temples, literally.
My initial plan was to stay three nights in Kyoto then travel down to Osaka for a day but luckily, I swapped it the other way round. The feeling that the entire Kyoto gave me was very "老气", and the people there kept shooting me weird stares, like I was an alien or something. I still really like the traditional and cultural part to Kyoto, just that I may die of boredom if I were to stay there for long.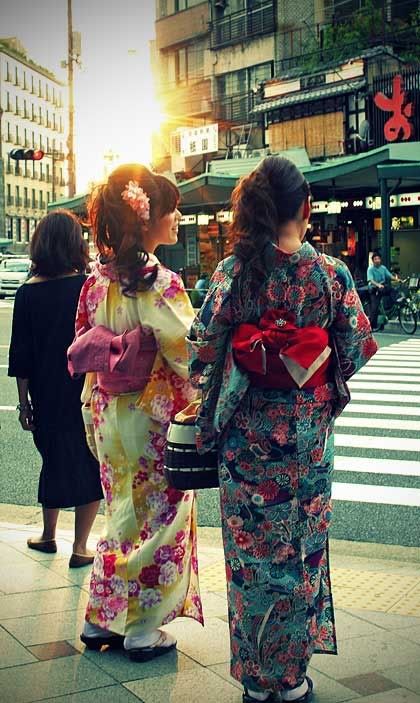 Tried to spot for Geishas in the Gion district but all I can see are women in traditional kimonos. Okay lah, good enough for me, and I love this photo.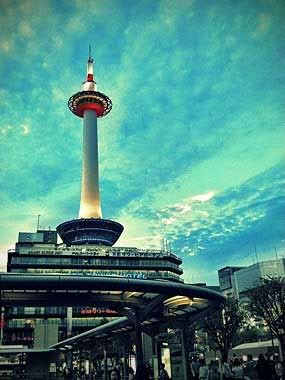 Back to Kyoto station. I purposely took a later train so I can check out their Sky Garden.
For the first time, I don't have to pay to see the view from above.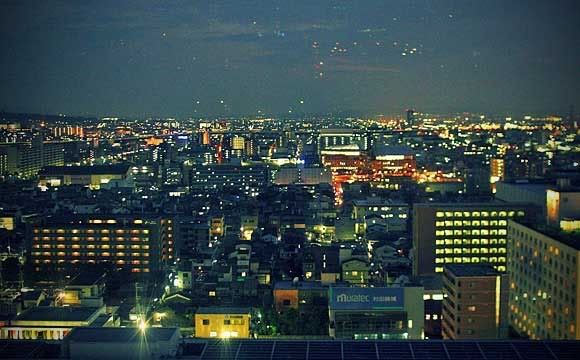 Though it may not be very high up, Kyoto's buildings are generally very low-rise, so it was actually quite okay for a free view haha.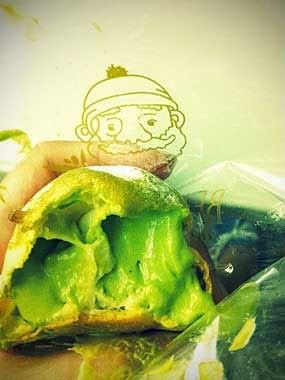 Green tea cream puff from Beard Papa's and green tea shake from Godiva. But I think Starbucks > Godiva.
By now, you should be able to tell that I'm CRAZY over green tea.