I finally hardened up my heart and got rid of THAT box. Threw everything away and the only regret I had was the amount of time and effort I've spent on it.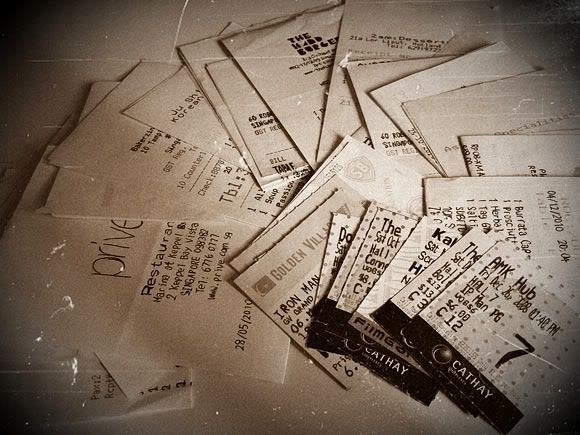 Not only did I keep every single piece of movie ticket and restaurant receipt, I retraced every single word with a ballpoint pen just so that the ink won't fade. For four and a half years I did that behind his back. So what? What is the point?
Current boyfriend said I don't look like the sentimental sort. Yeah, 'cos I won't do such lame stuffs anymore. We freaking tore up our first movie ticket together. LOL cool shit.
Somehow, I think I've changed. I can never give my 100% anymore. Perhaps it's unfair but time will tell.