This post is wayyyyy overdue (for about 3 months!?) but not my fault because I didn't get the photos until recently. *Shoots dagger eyes at Jan muahahaha.
But I'm so not blaming Jan the organiser because if not for her (and her brilliant idea), all of us wouldn't have felt a decade younger! Hahah it was a back to school themed birthday party and we had to beg borrow steal uniforms from outta nowhere to attend!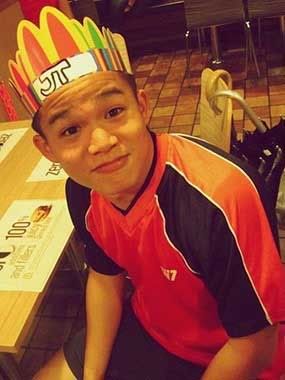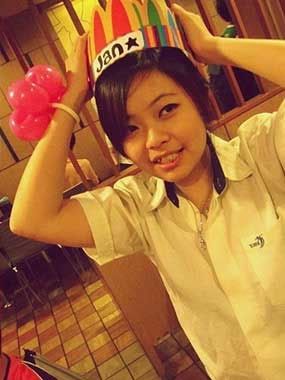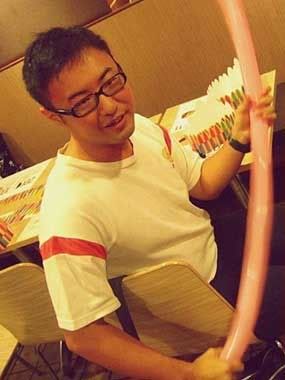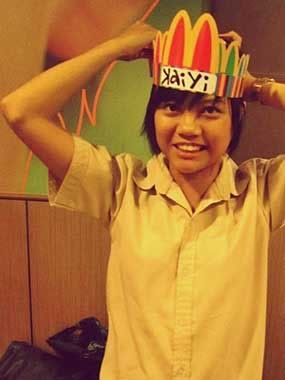 Kok and his long… er…. balloon. And I used to write my 'K' the other way round when I was a kid.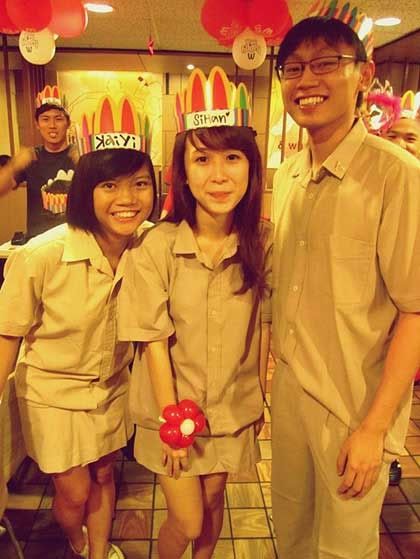 Me and my classmates! Lol bullshit. I wasn't even from NYJC.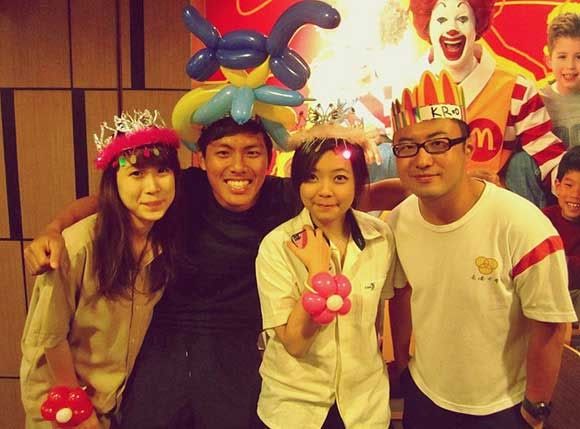 August babies!
Nothing has beaten this cake thus far! 'Passionfruit Meringue' from The Patissier.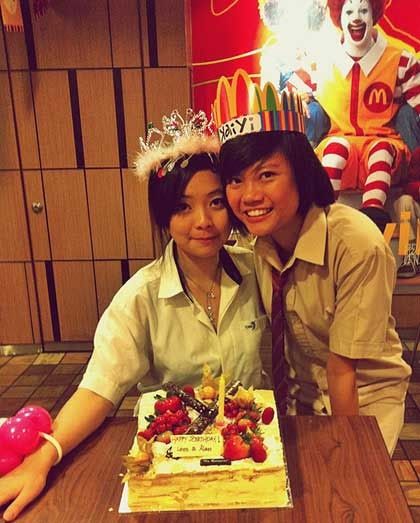 Oh how I missed our sec school days together man :')
Happy big kids!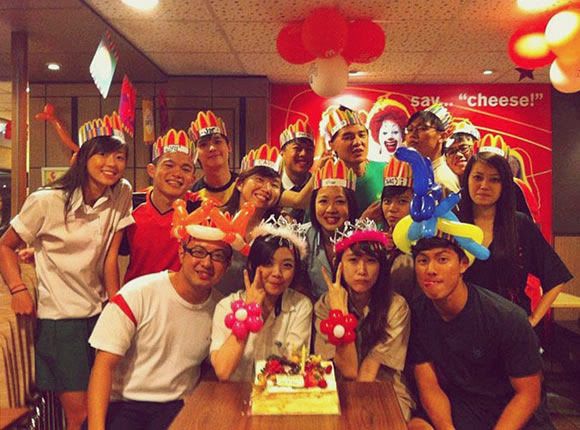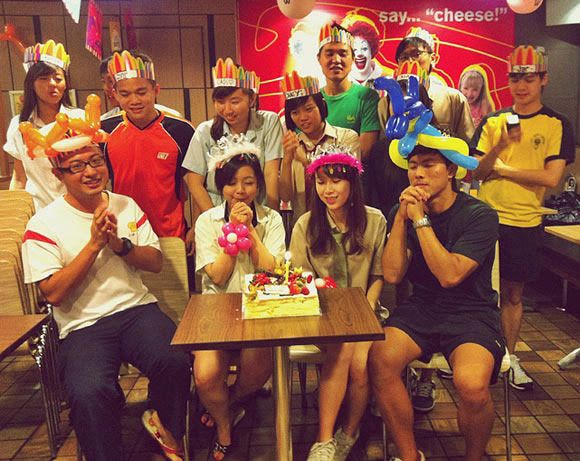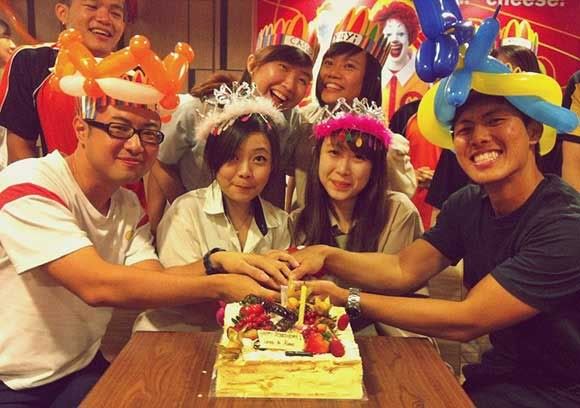 I think this photo was meant for just the birthday boys and girls but Cass and I buey ji dong and continued sticking our faces in.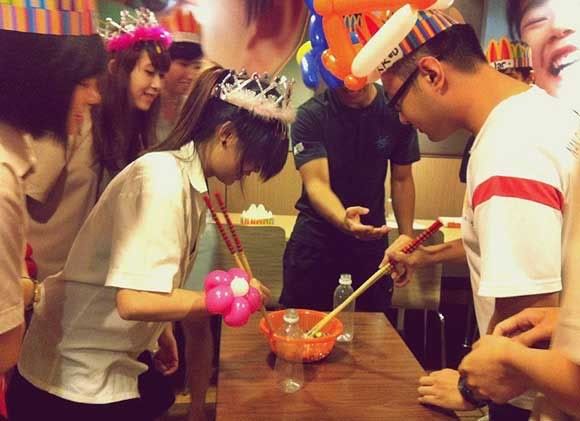 Played silly games after. I think our favourite game was the one where we "banged" one another LOL.