Finally. Now it's my turn to hao lian a night's stay at Marina Bay Sands. The whole world seems to have been there (or the SkyPark at least) except for me hur hur.
And I'm not talking about an ordinary room here. It's one big fcuking suite..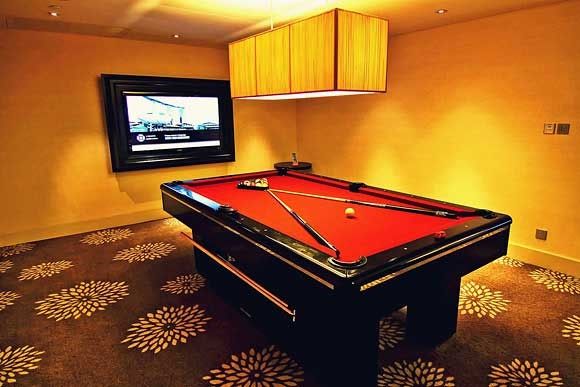 ..with a pool table.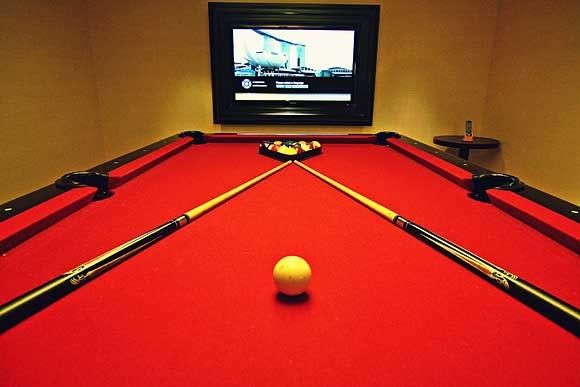 WTF?!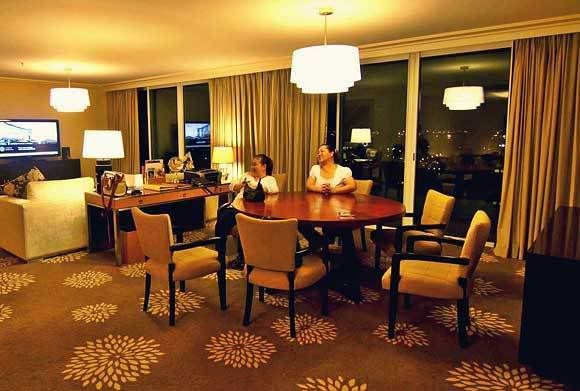 With dining room and living hall.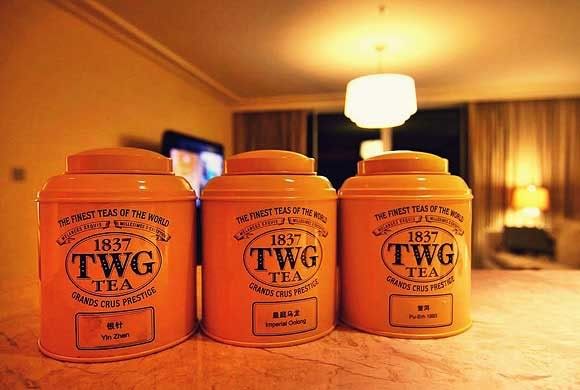 Stocked with atas TWG teas and Nespresso.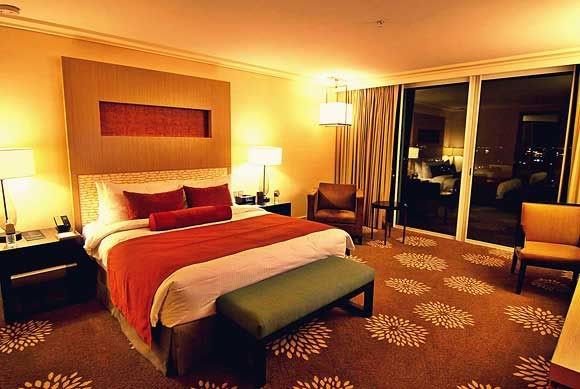 Bedroom.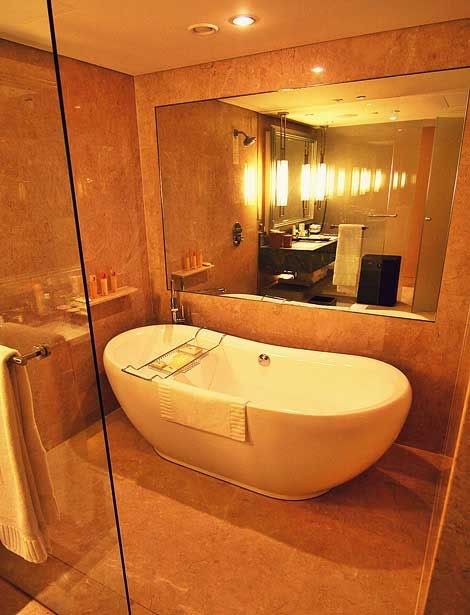 Part of the bathroom.
IT WAS MADNESS! And it was sheer luck that I got a chance to go and stay a night for free! Er actually, on the expense of the Loti's relative's MBS premier membership points.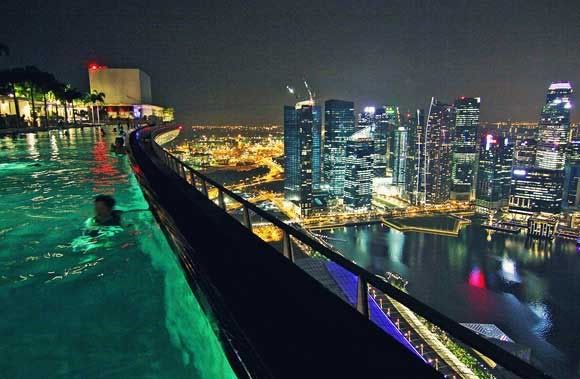 View from the SkyPark at night.
Breakfast was madness too. None of us even thought of breakfast in the first place, but it struck (tam jiak) me so I called to check and it was included!
Happily we strolled up to The Club on 57th floor the next morning, reported our room number, and to our surprise, we were redirected to the celebrity chef restaurant instead. WAH SAI!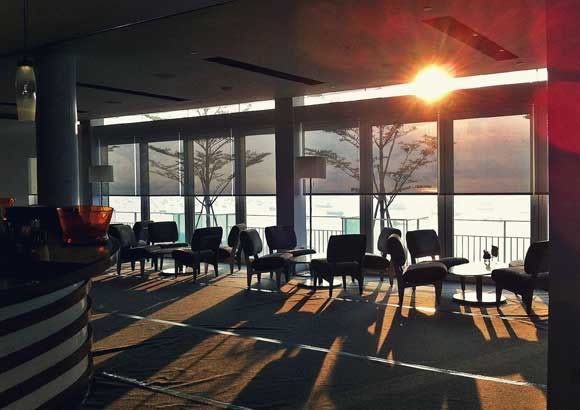 This is celebrity Sky on 57 for you baby!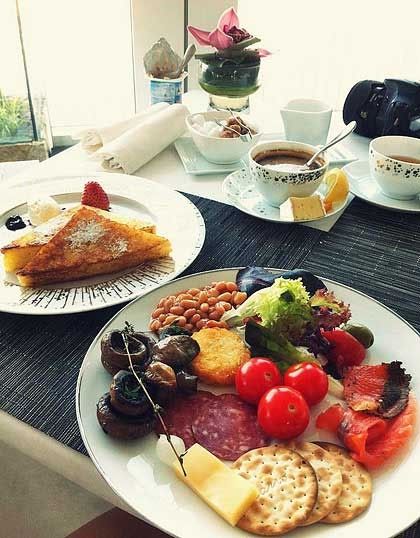 It was a semi-buffet, which means we got to indulge in BOTH the luxury of the buffet spread and an à la carte item each.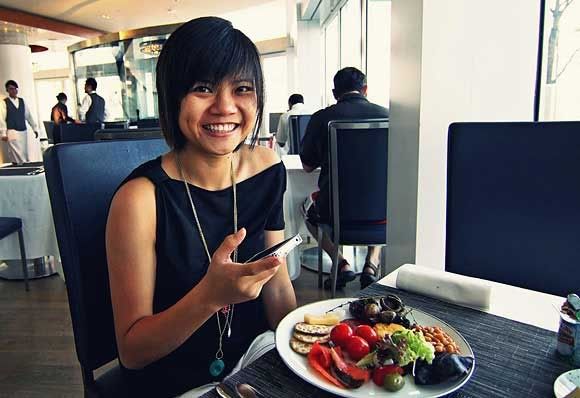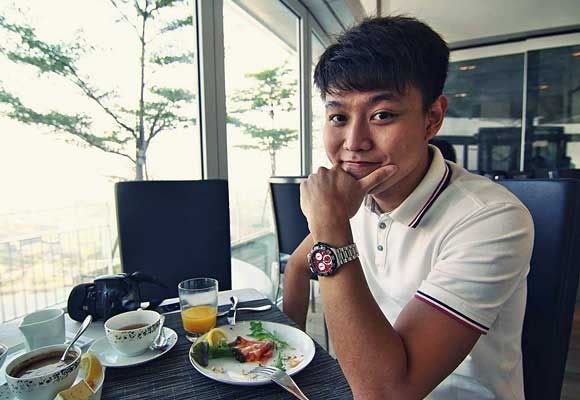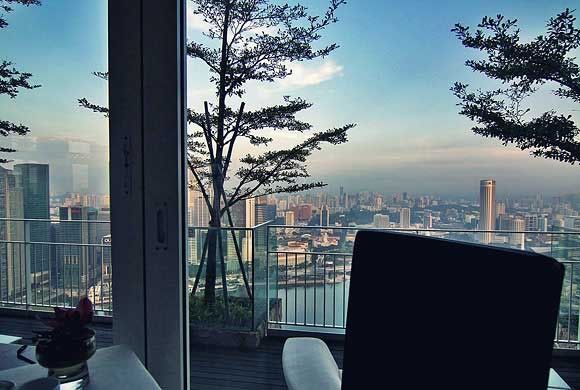 Having breakfast while watching the world go by. I feel like I'm on top of the world.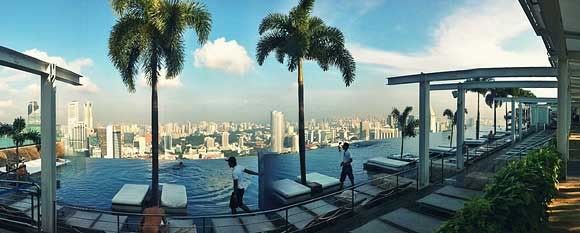 SkyPark in the day.
Everything was so purrr-fect it felt like a dream.
After checking out, I was curious so I enquired about the room rates in cash. What we had was the 'Sands Suite' and it costs freaking $4,000 a night!!!!! But that is only the grade four suite. The best one, 'President Suite', costs $20,000 a night. W O W. Must have contain a hot spring and servants inside.