I realised the only time I feel like cam whoring is when I get a new haircut. Went to a different stylist for a change and I'm loving it.
I'll most likely be full-timing and joining you guys for Monday blues soon, so Imma head out now and enjoy this freedom while I still can. Ciao!
Update: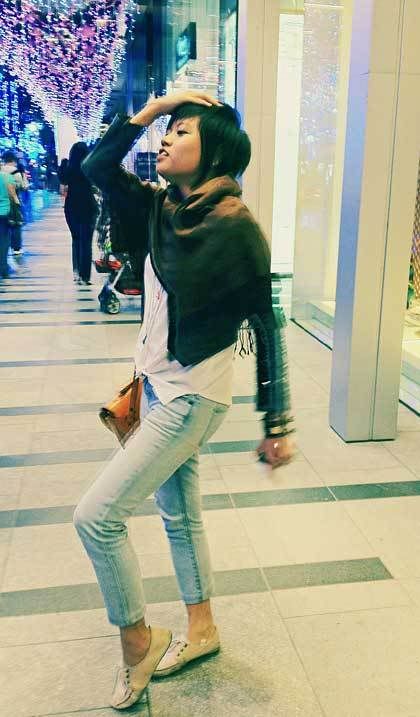 This is a damn poser photo of myself. I was merely fooling around when Sil said I looked like a cowgirl after randomly wrapping a shawl around me, but I didn't expect her to capture THE MOMENT on camera. Hiak hiak.