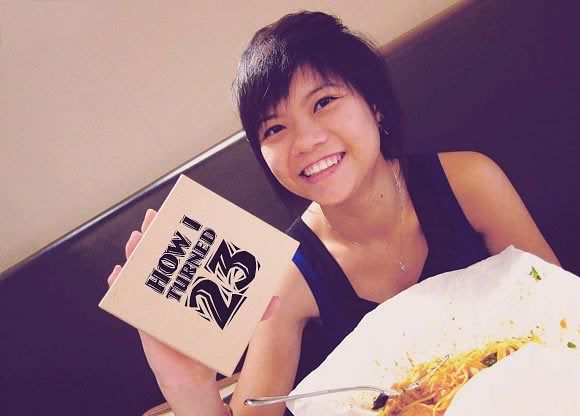 Long post ahead because I've received pretty much love. Tee hee!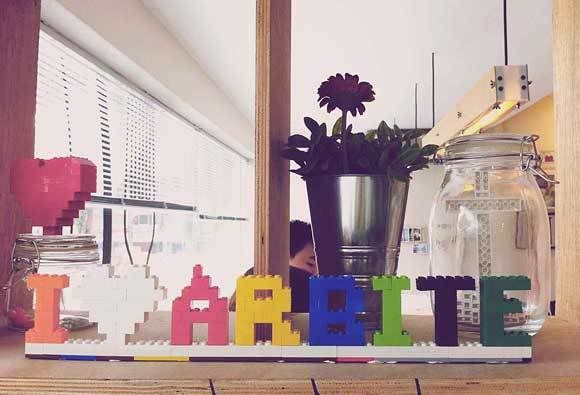 My very first surprise started off at Arbite.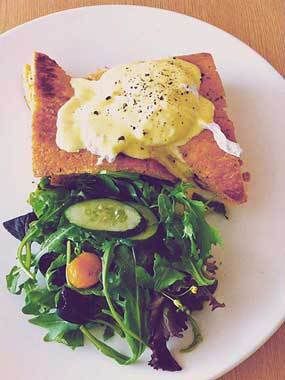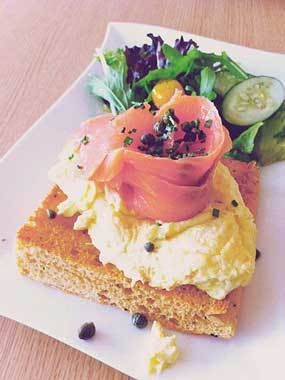 It was a casual makan date with Vivi, Stella and Sock – trying out this new restaurant that we had failed to do so the previous time, and then, voila! There came a birthday cake.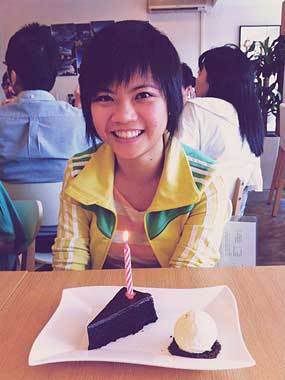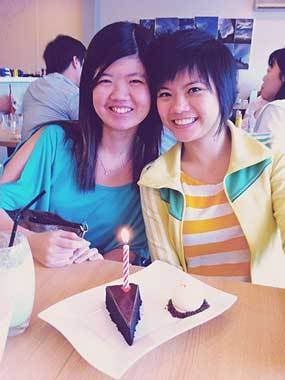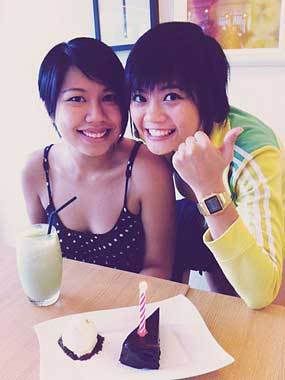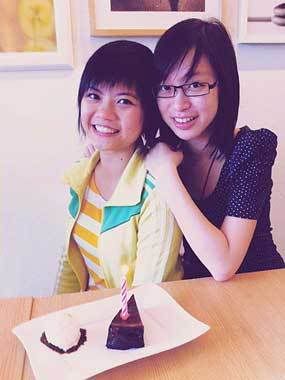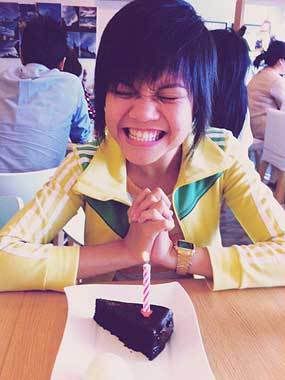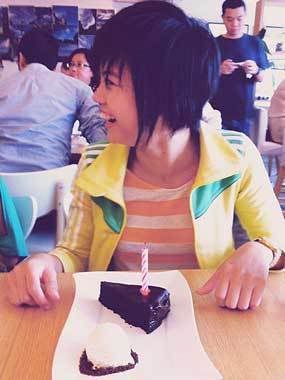 Totally didn't see that coming. Thanks girls! 😀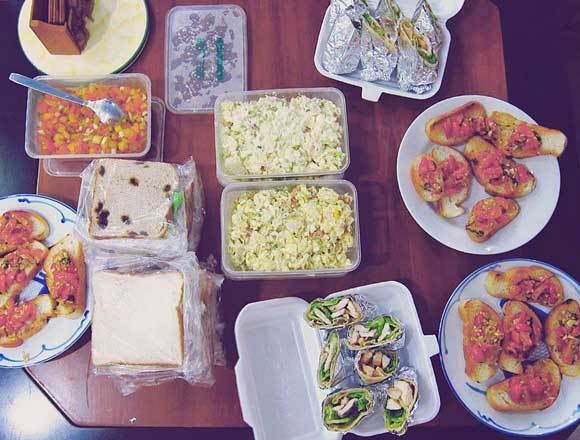 Then, there was a homely potluck picnic last Saturday because of the ruthless rain.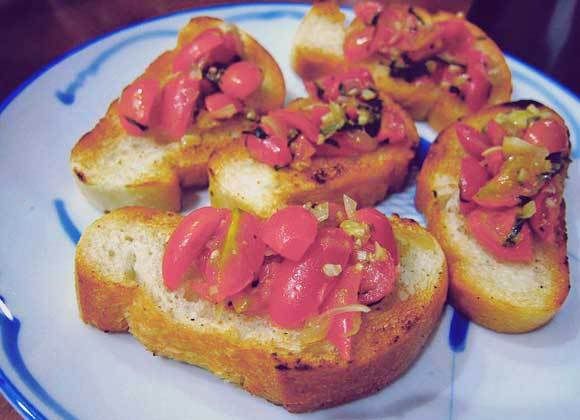 Loti made tomato loti bruschetta and I'm guilty that I didn't help at all 🙁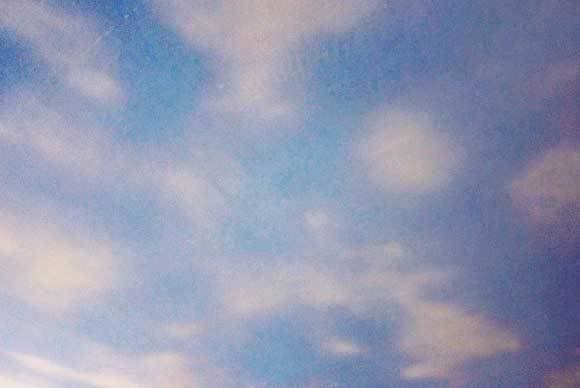 Under the brue brue sky ceiling.
As we were chit chatting, I got suprised!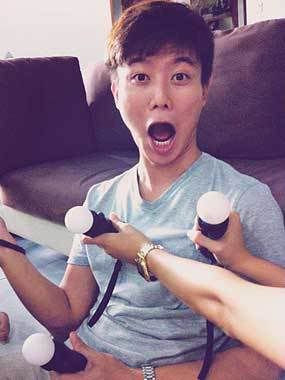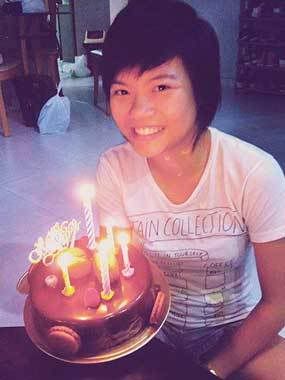 This time round, two surprises – one is an erotic sex doll and another a cake hahahahaha! (Actually, we were just fooling around with the PS3 controllers which look very much like vibrators.)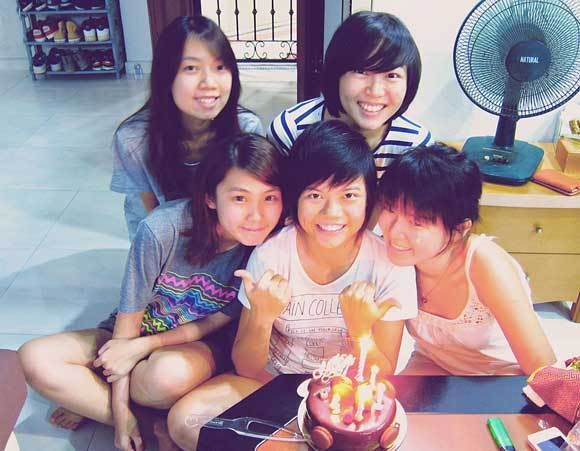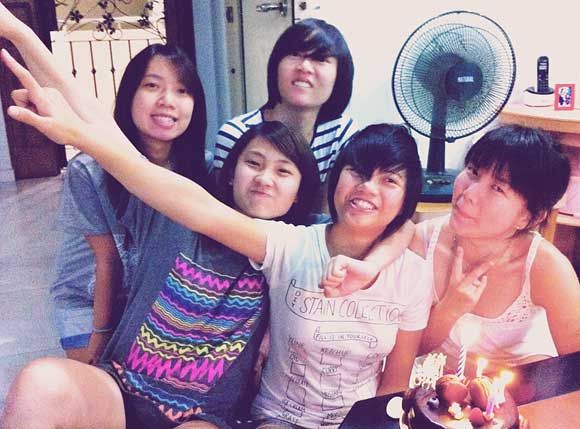 Thank you lovely girlfriends! Never expected you all to know.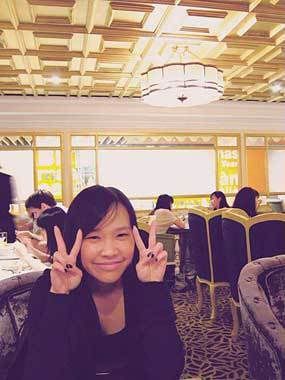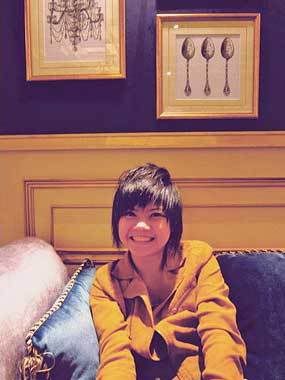 Antoinette with Yun on Sunday.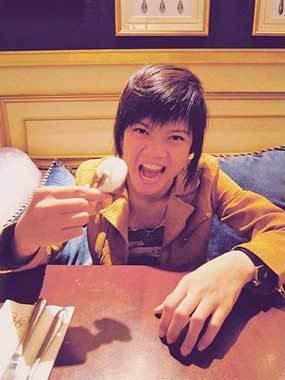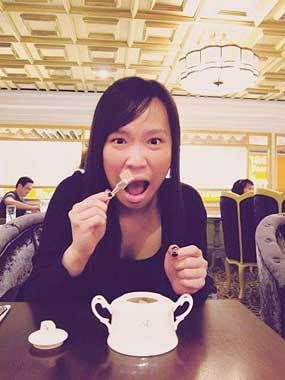 We took a lot of photos 'cos the lighting was good.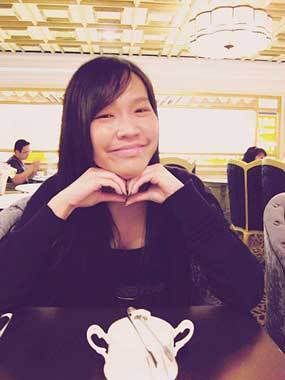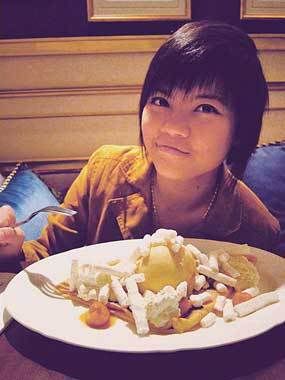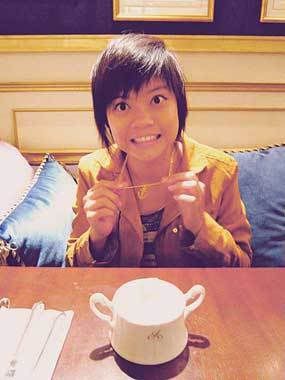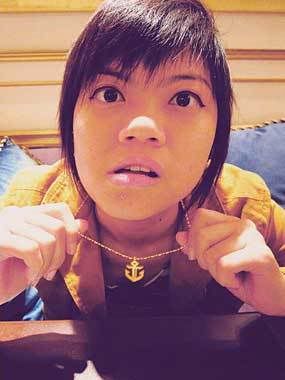 My guai lan bin showing off the Jay Chou's album necklace.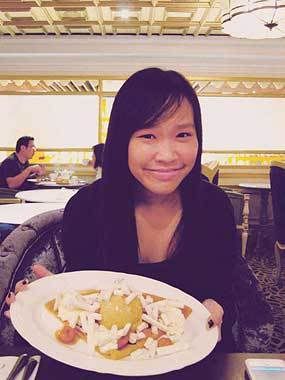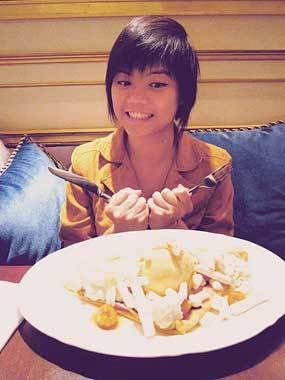 I BHB-ly ASSUME that it was a birthday celebration in disguise though Yun didn't mention the slightest thing. She totally didn't wish me happy birthday on my actual day either which made me quite sad. Turns out, she dropped me a very sweet surprise straight to my house instead! More on that later.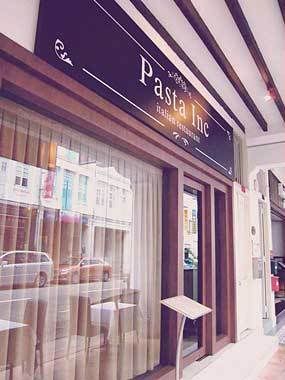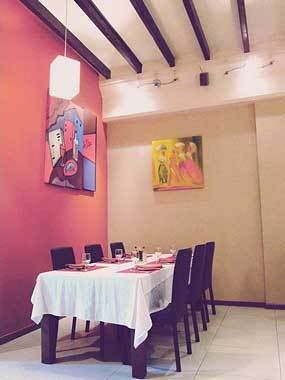 Birthday eve was with Loti. He took half day leave and took me for lunch at Pasta Inc.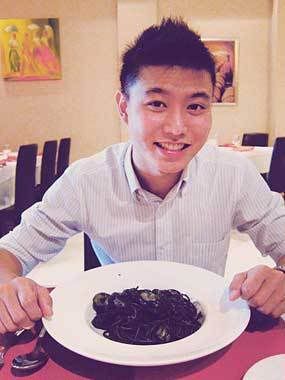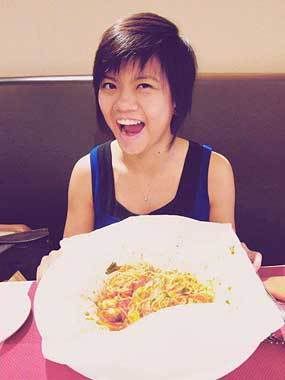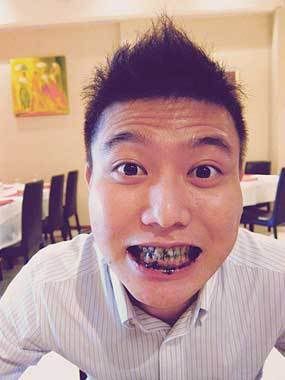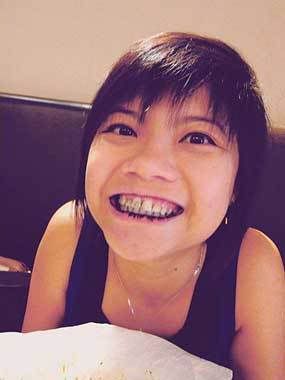 Damn delicious pasta! You could see it from our smiles 😀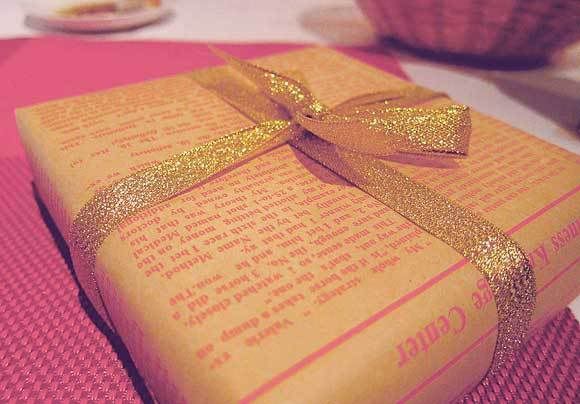 THE present.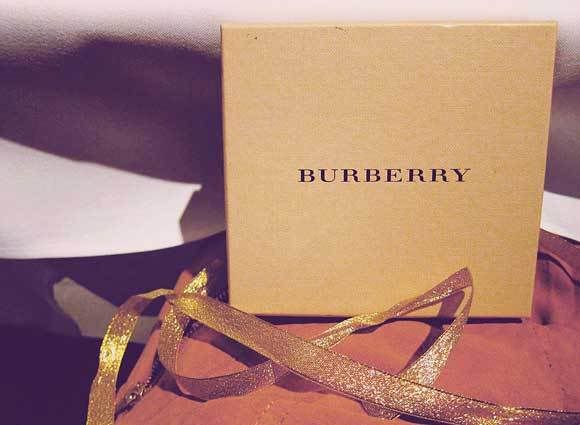 I saw 'Burberry' staring in my face the moment I unwrapped it. At first I was shocked. Then I was pissed. I was thinking why the hell did he splurge on something which he couldn't really afford now and something that I wouldn't fancy.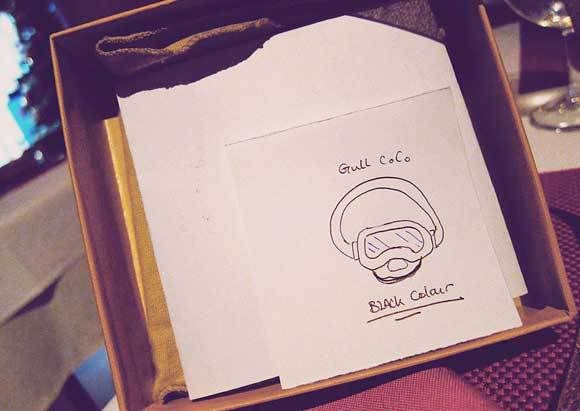 Until I opened the box and saw this.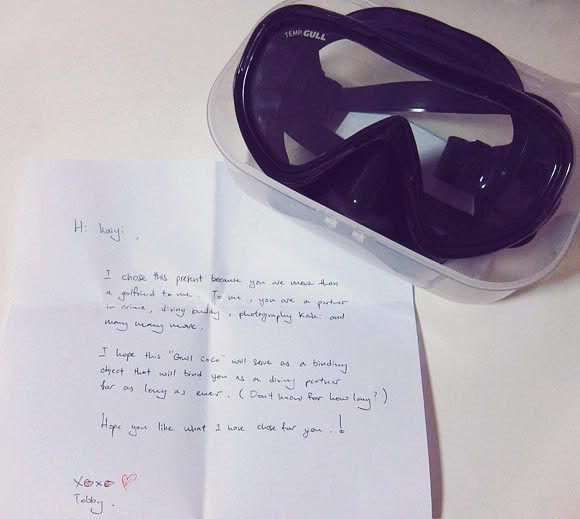 It was a diving mask along with the sweetest message 🙂 Love it!
Actual birthday was badminton with my poly mates and lunch at Ichiban Sushi after.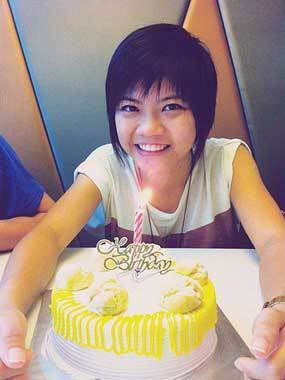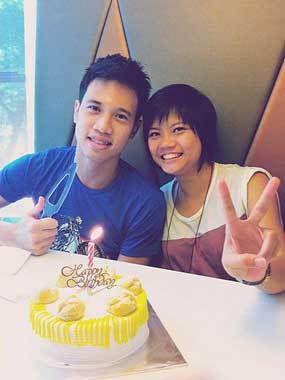 Surprise cake!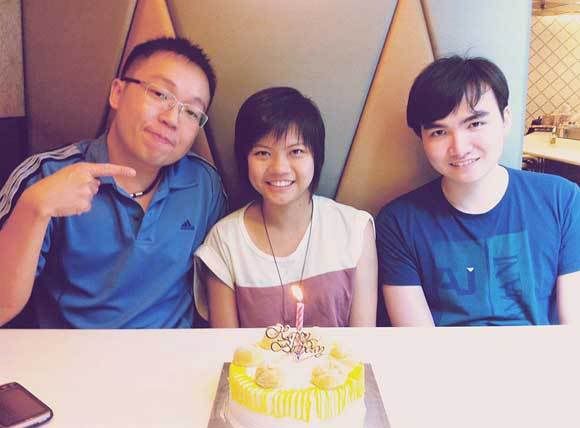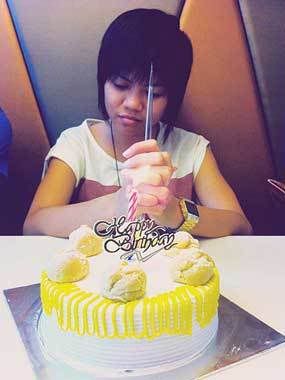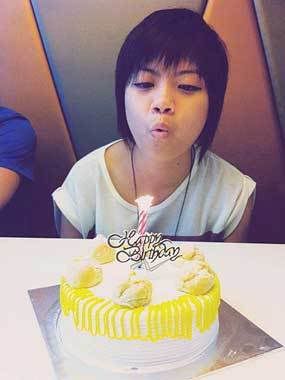 Fwah, they never fail to give me a treat on my every birthday. Now I'm guilty that I didn't plan anything for theirs this year :\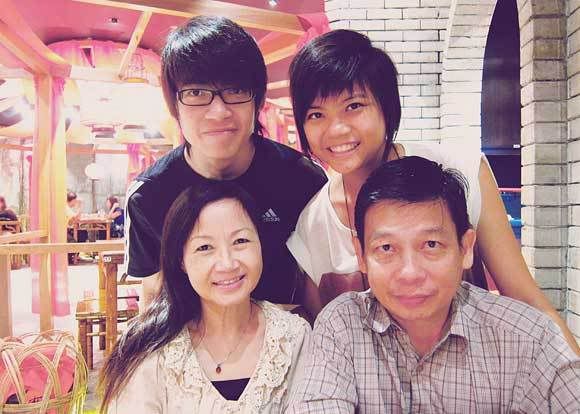 Dinner with family at Dian Xiao Er.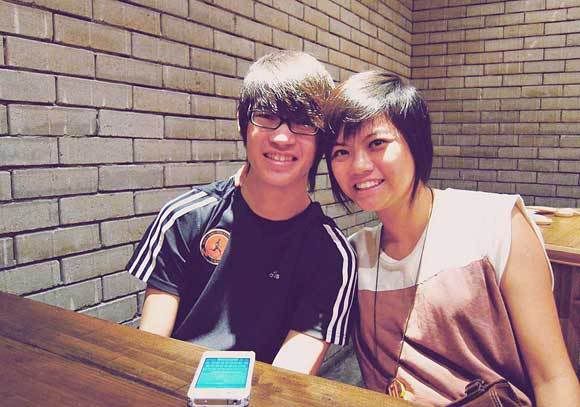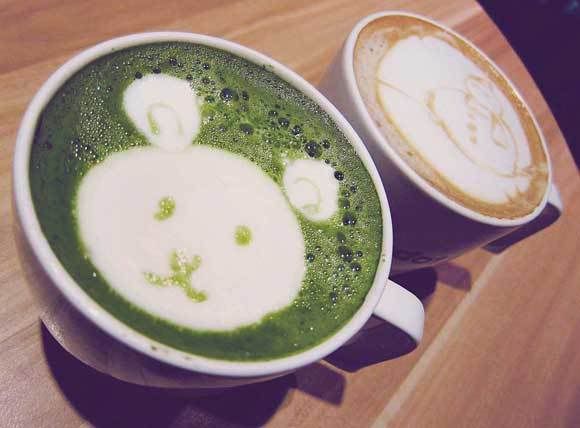 Chillax at Teadot after. I was served the cutest matcha latte ever! :3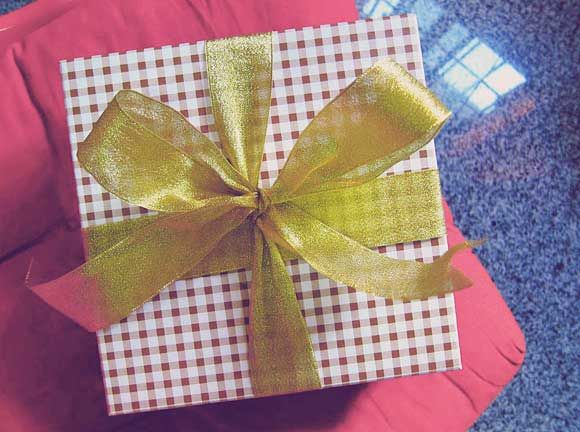 Headed home and just as I thought my day had ended, I opened my wardrobe and saw this.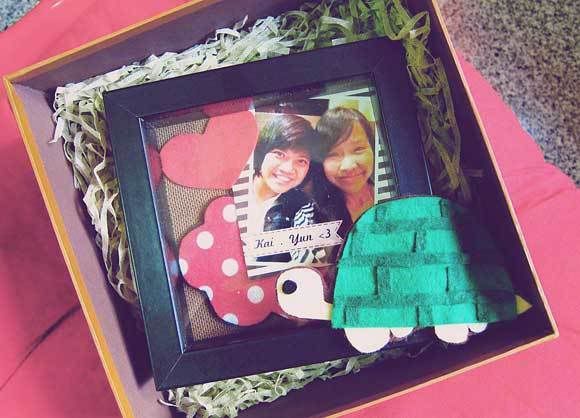 It was from Yun!!! She even liased with my brother and mum to make sure I only receive it on my actual birthday. Omg! Touched ttm T_T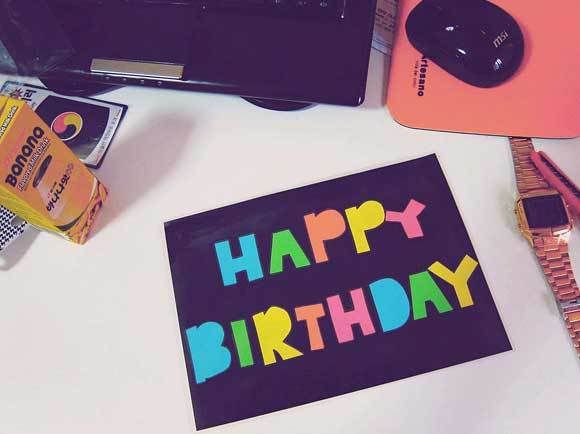 Frankly speaking, birthdays no longer excite me that much anymore but I'm glad to be blessed with awesome people around me. In life as you grow older (literally), you'll know who are the people you matter to (and who remembers your day despite turning off your facebook birthday reminder wahahaha) and who are keepers. I'm speaking generically and not just on birthdays of course. Love ya'all!