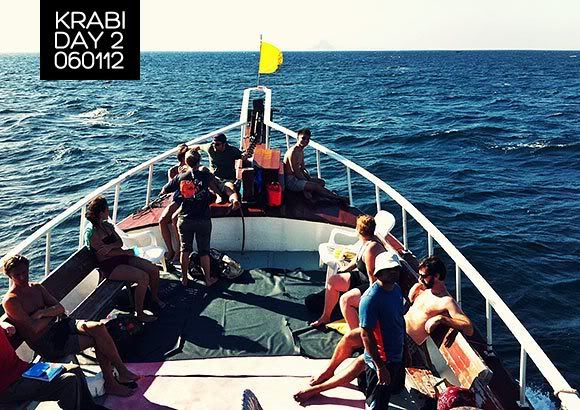 Setting off to our very first two dives at Phi Phi island.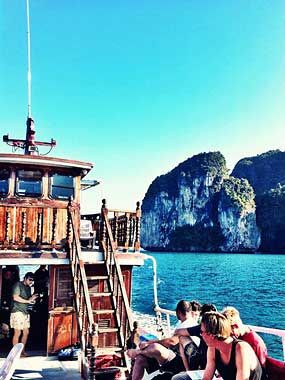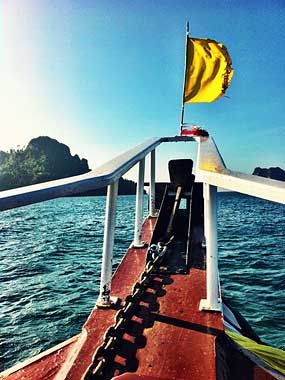 It was a two-hour journey by boat and we were the only Asians on board.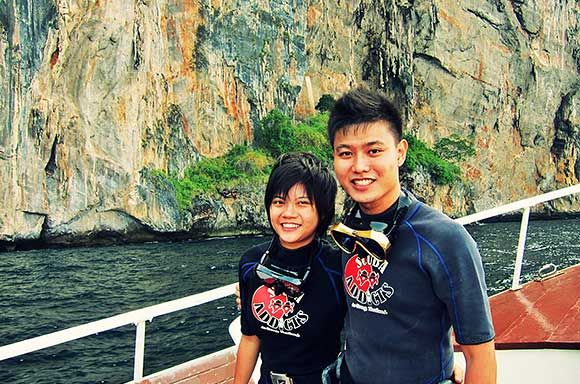 :DD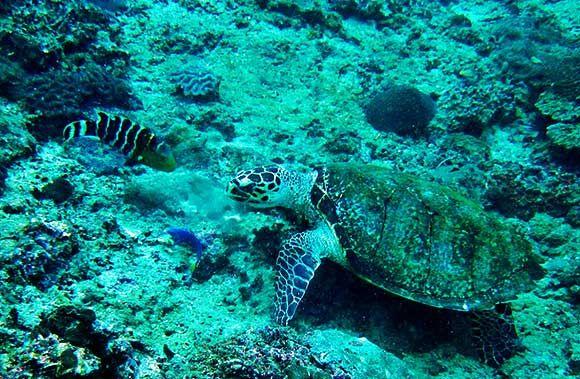 The only 见得光 underwater photo of a turtle taken by me. The rest all FAIL one. Handling an underwater camera is no easy feat, really. I was all over the place toggling between photo and video modes and all that diving shiat. Loti made a much better underwater photographer but the batt died on him when we went for our second dive. Oops~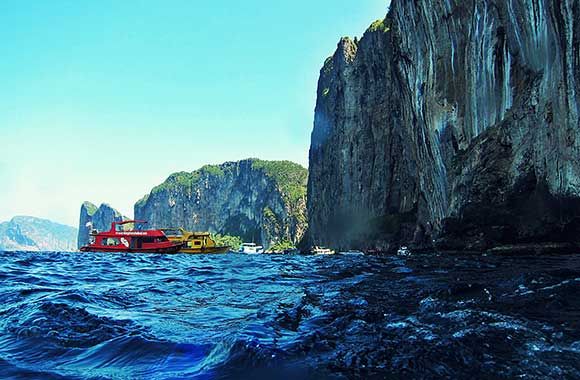 We were expecting more of the Phi Phi island waters though, but turns out, it was worse than Tioman's.
By the time we returned from our dives, it was already dinner time.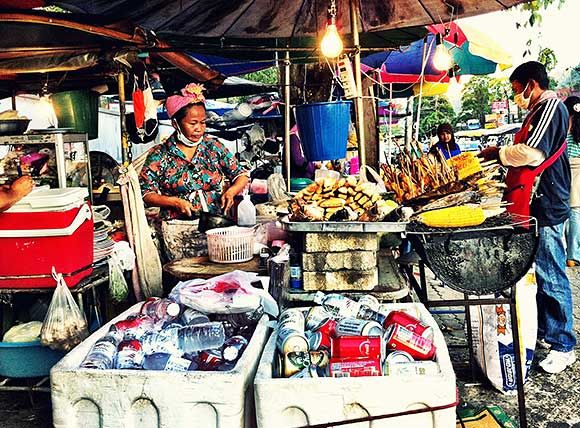 The most expensive and popular roadside stall.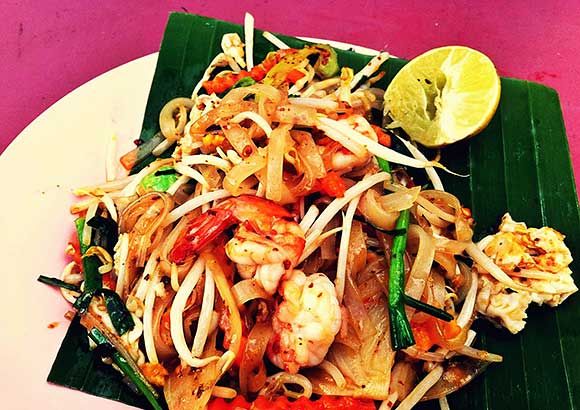 Pad thai at 70 baht. Market rate is only 40.
BIG JUICY CORN!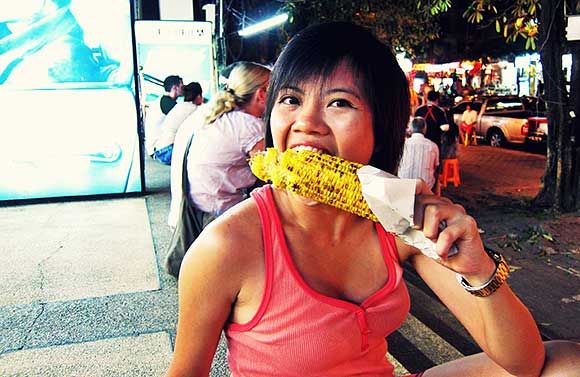 NOM.