One full day dedicated to exploration!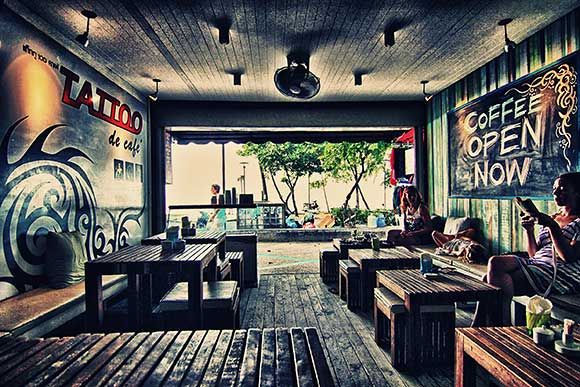 But first things first – a nice laid-back breakfast facing the beach.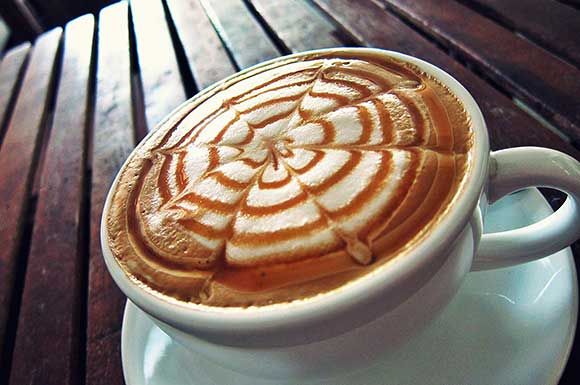 Caramel latte.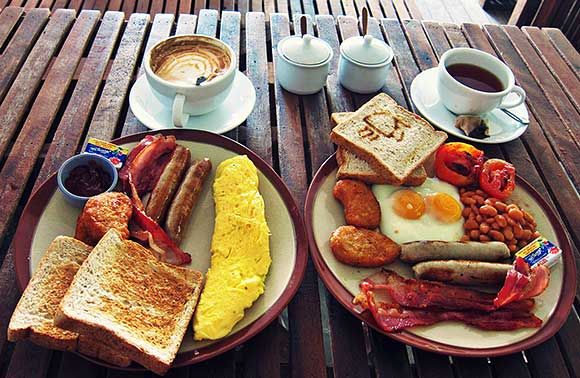 Shiok or what!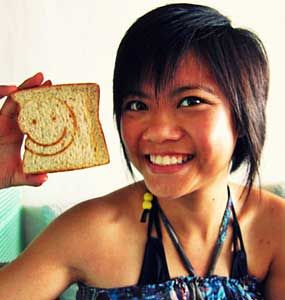 Their loti damn cute.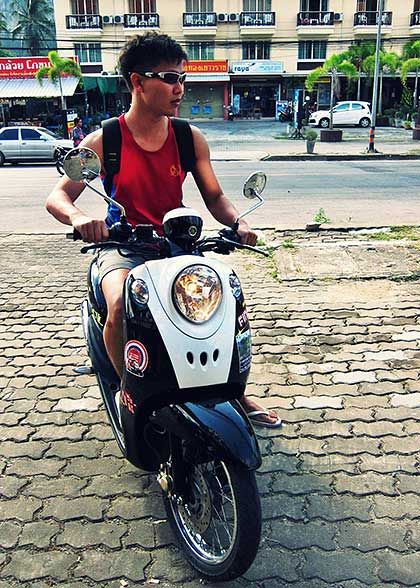 Got onto our rented Fino and off we go! I finally had a chance to be Loti's pillion. You! Faster go get license la hahahhaha.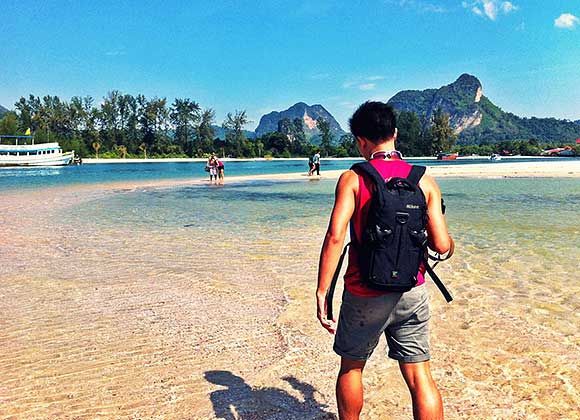 Stopped by Nopparathara beach. It was low tide and a pathway was formed in the middle of the sea, so you could actually walk to another island. How cool is that!
We didn't manage to though. Because I lost Loti's newly bought slippers there and we had to walk back barefooted to our scooter and then ride back to Ao Nang to get slippers but we bought a tad too many so we had to go back hotel to drop them off but along the way we were tempted by the 50% discount for massages 'cos apparently they had happy hour promotions so we stopped by for it lol. Pfffft. After all those whatever delays, we scanned through the map and headed far far away from Ao Nang, with one destination in mind – Klong Muang beach.
When we reached Klong Muang, somehow, we weren't satisfied enough so we continued riding till we ended up at another beach – Tup Kaek. It was beautiful.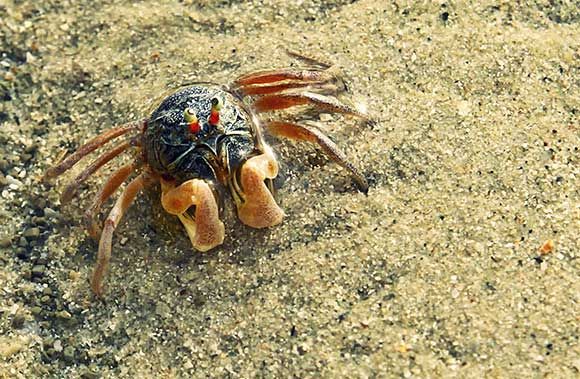 There were hundreds of these small little crabs scampering all over the sand.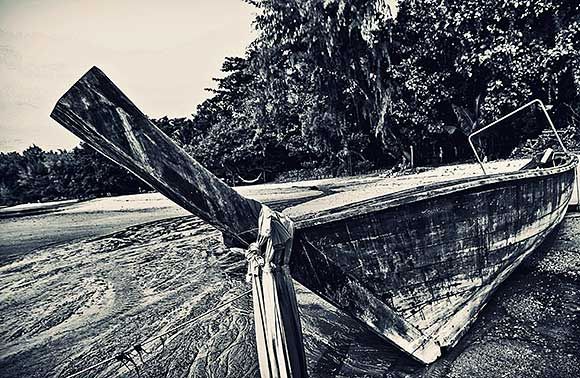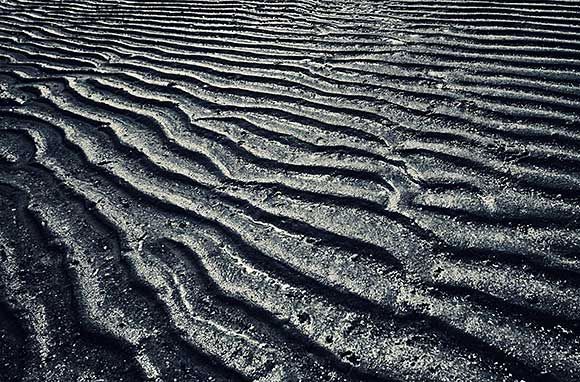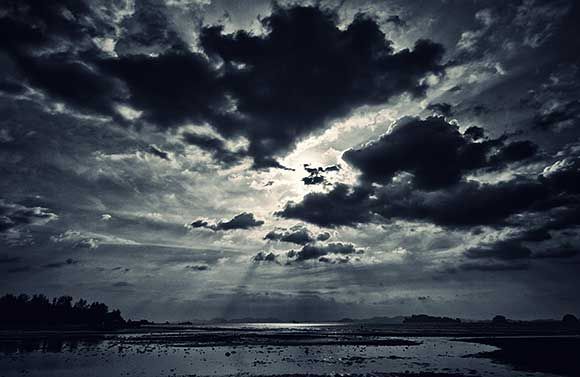 Ma chiam 世界末日.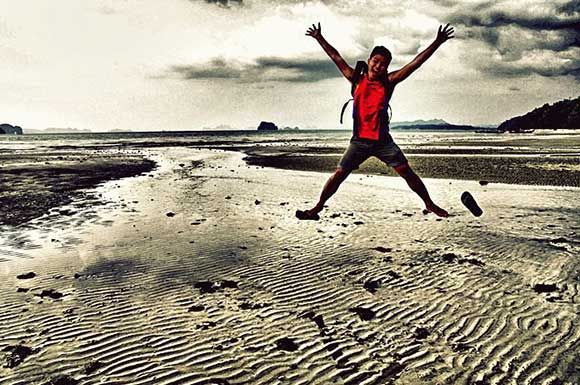 Look at Loti's slipper flying out lol.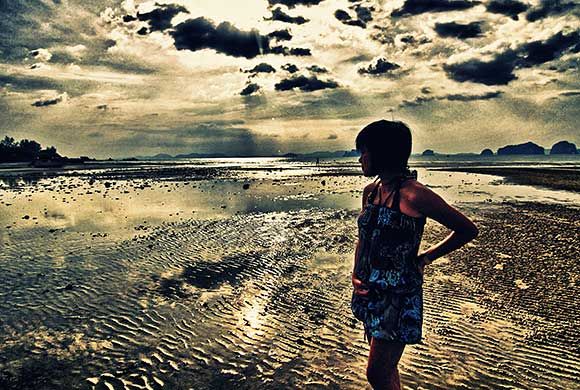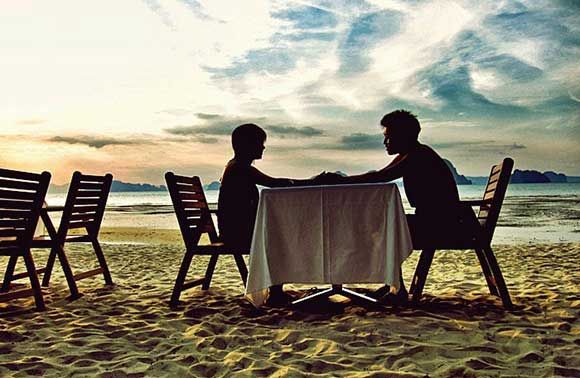 Found the perfect dining place where we could sit AT (not by) the beach and wait for sunset. OMGGGG. This happens only in my dreams.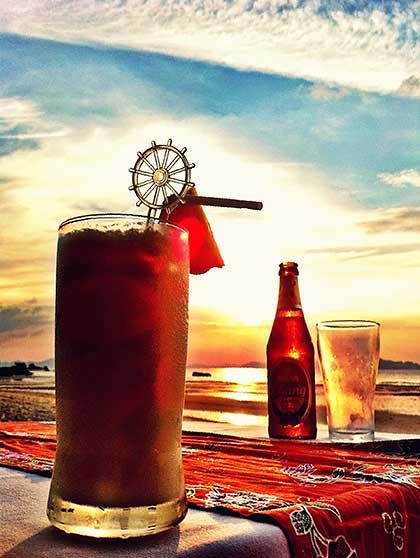 A glass of piña colada for me and a bottle of beer for him.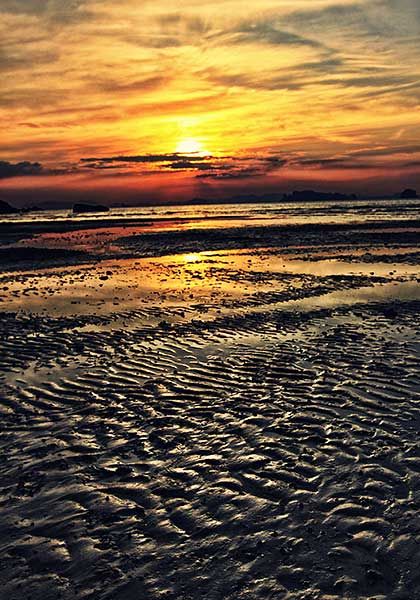 Fwahhh! Awesome shot, Loti.

Love this panorama by him too.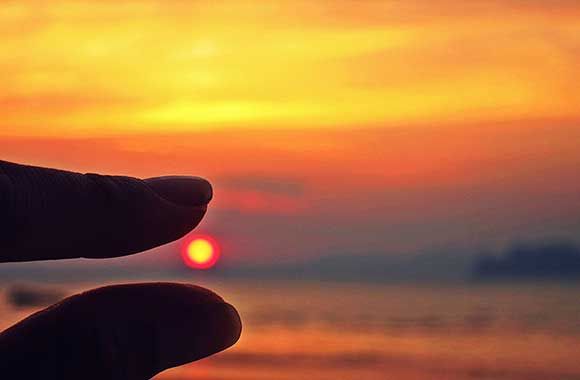 My fingers > sun.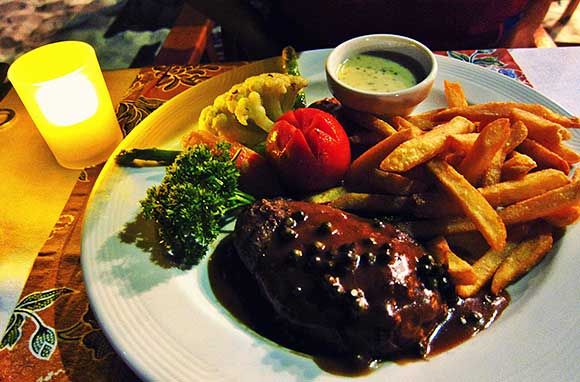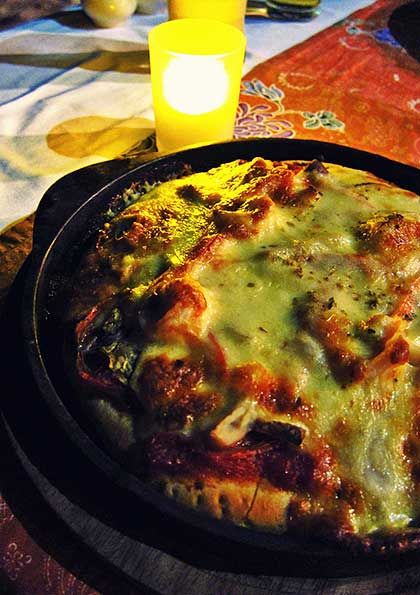 A cocktail, beer, soup, damn good steak, pizza, with that kind of setting and serenity, the bill was dirt cheap at less than 1200 baht. Walau eh, Singapore you eat Pizza Hut sometimes also not enough.
But once dinner was over, we started to fear. The road was pitch dark and at least 20km back to Ao Nang with minimal road signs. Nevertheless, we got on it and high beamed all the way. Kudos to Loti, we made our way back safely (while I even fell asleep at the back). Navigation skills level 99 :O