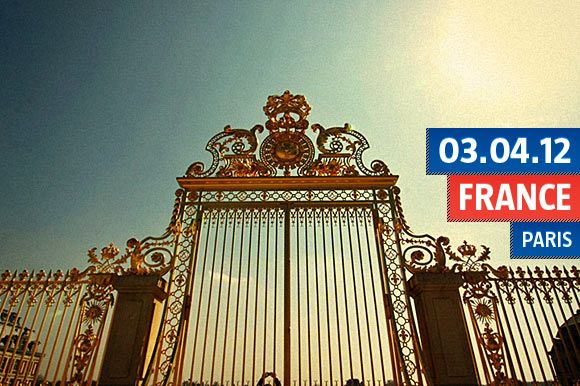 Visited the Palace of Versailles in the morning followed by 7 hours of shopping.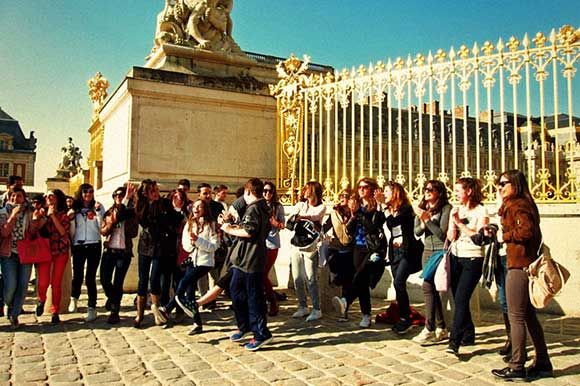 The crowd there was exaggerating and these youngsters sang and danced while waiting.
Being in a tour group once again gave us the privilege of jumping the public queue to about four hours ahead.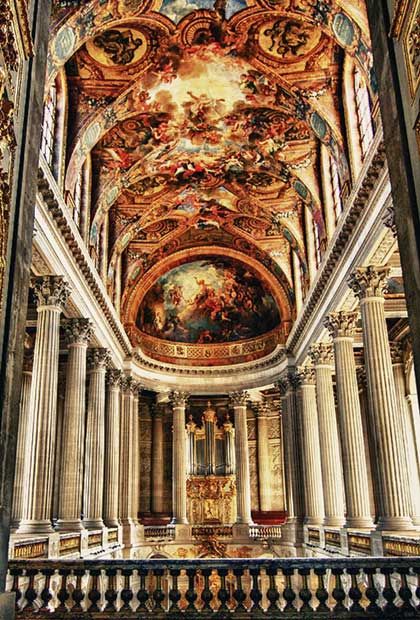 Then we entered one of the largest royal palaces in the world with history as far as 1682.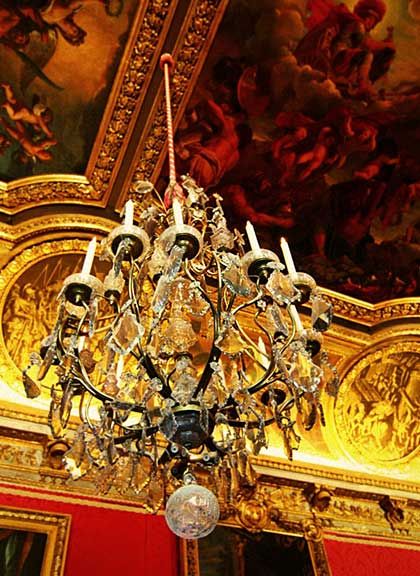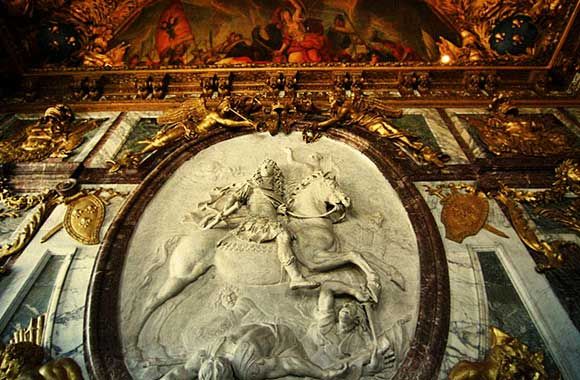 Very very grand and beautiful. The amount of details and gold used is just.. unbelievable.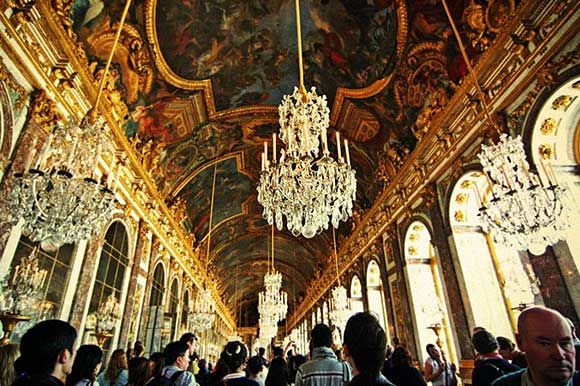 Hall of Mirrors.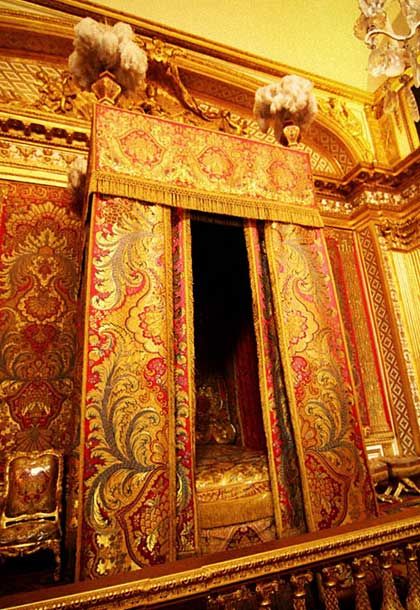 This is the king's bed – small and congested, and when the king sleeps, he has to curl up on his left sideways for the fear of being assassinated.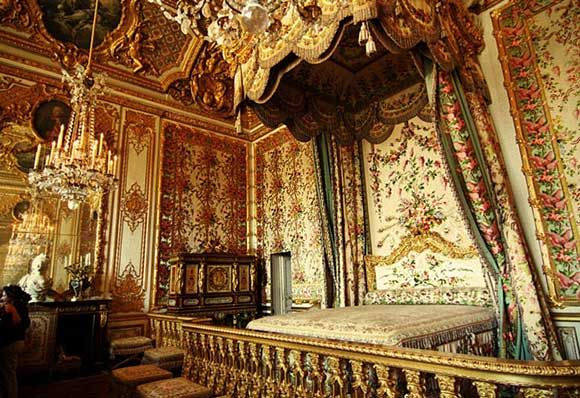 The queen's bed, on the contrary, is large and spacious because it is where she awaits the king to come over for le sexy time.
So now you know that the modern queen sized and king sized beds is a lie hahaha.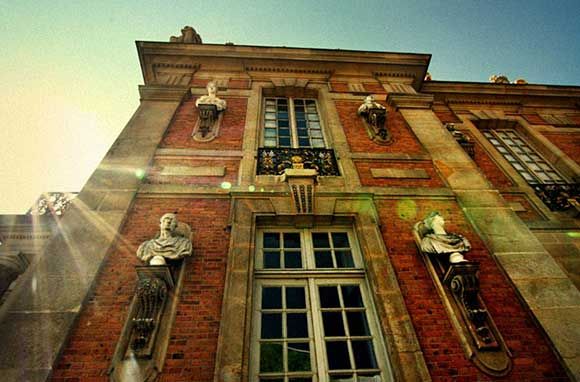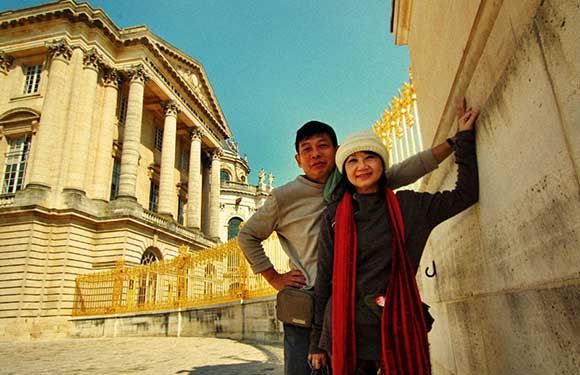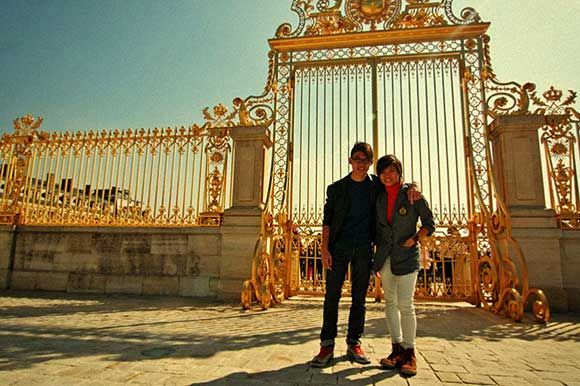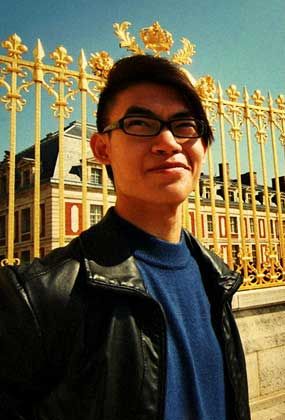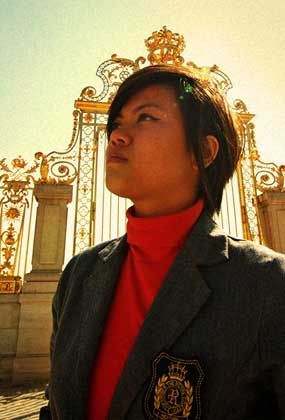 Wearing the crown.
Having left the palace, the rest of the day was free and easy shopping at Galleries Lafayette, which was boring to me because I don't buy branded. Took a walk around the streets instead and went up to their rooftop to chill afterwards.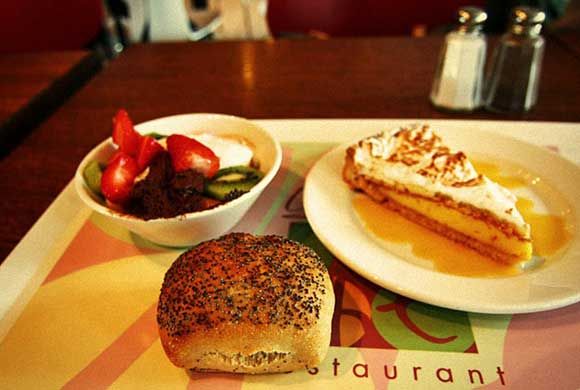 Their "food court" food which costs like 10 euros. I bought the 90 cents bread as a staple to save money but I threw it away after a bite. It was so hard that I can use it to break a crab.
The beverages there are sky high prices too. One small bottle of Minute Maid orange juice costs like 3.50 euros? A toilet entry costs about 50 cents to 1 euro. I guess the people there don't drink and urine a lot eh?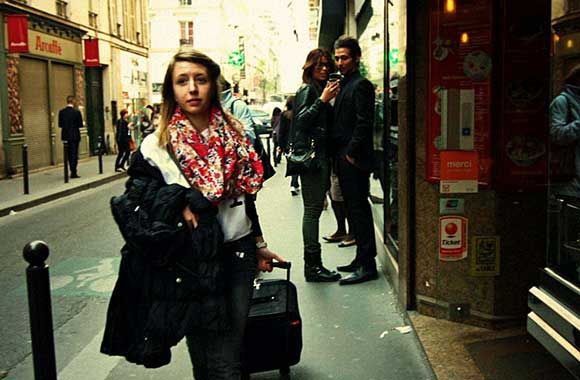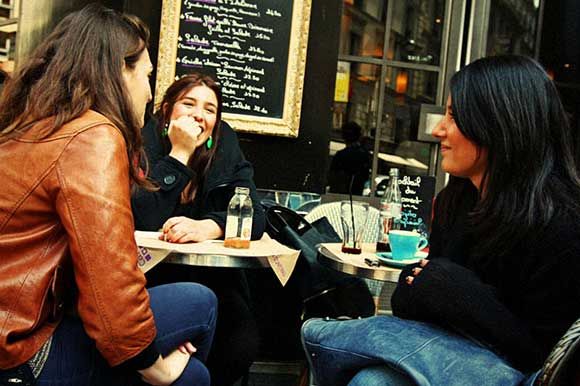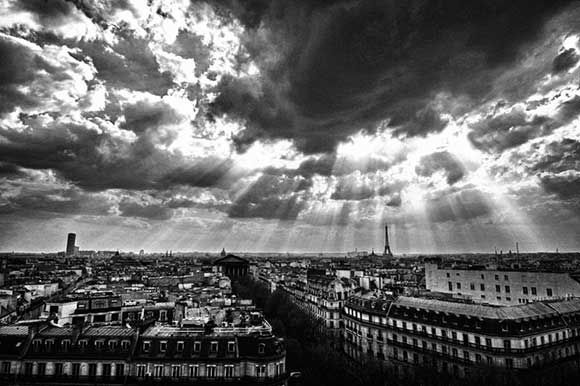 Love the skies.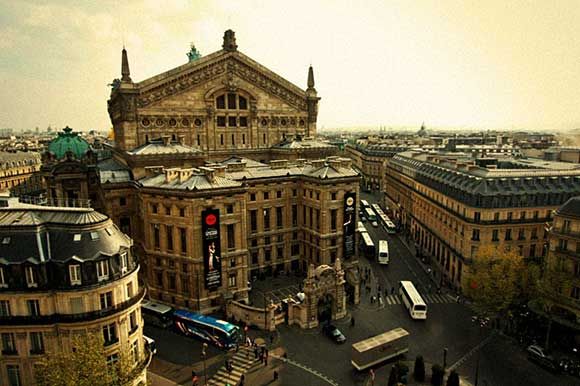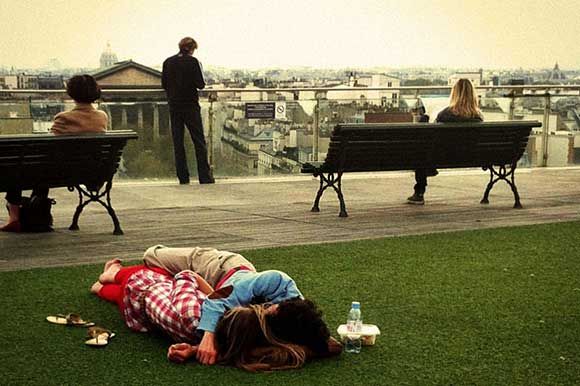 Random couple snuggling up to each other at the rooftop. It's like something so sweet and romantic there, but if this were to happen in Singapore, it would be all over Stomp.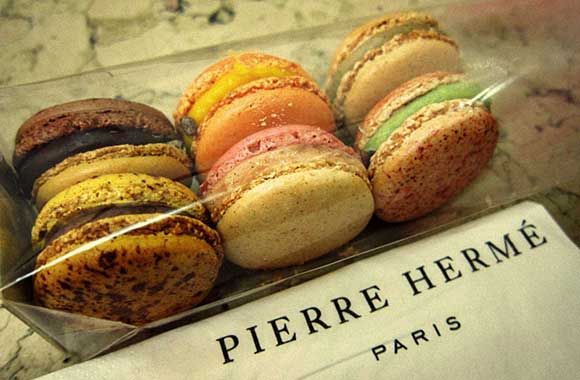 Another famous brand for macaroons – Pierre Hermé. Not bad, but I still prefer Ladurée.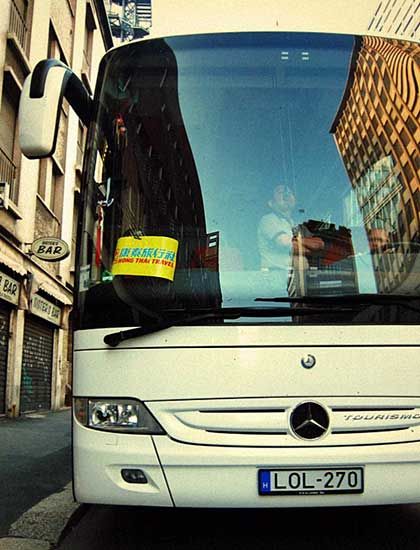 Every time I board our tour bus I want to LOL.
From the Same Trip
London 1 + Paris 2 / 3 / 4 + Geneva 5 + Bern + Lucerne 6 + Engelberg + Milan 7 + Venice 8 + Pisa + Florence 9 + Vatican City + Rome 10 + Video