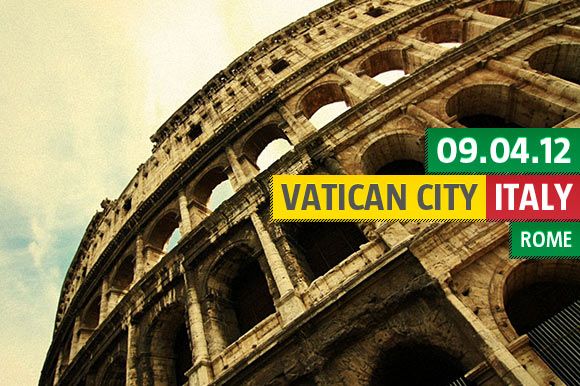 At last, I've arrived at the last day of my trip, and usually last days are emo shit days D':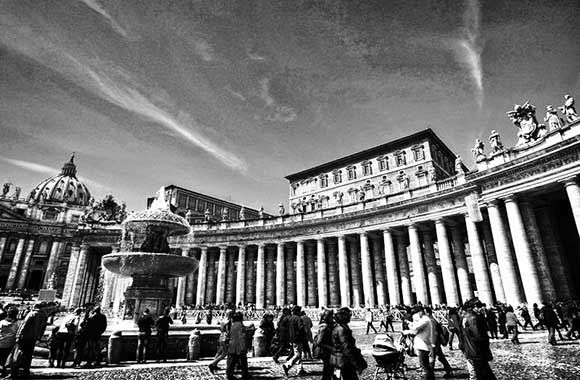 St. Peter's Basilica, the largest church in the whole wide world in the smallest country in the whole wide world, Vatican City. Never knew the existence of a country smaller than Singapore with a total population of only 600.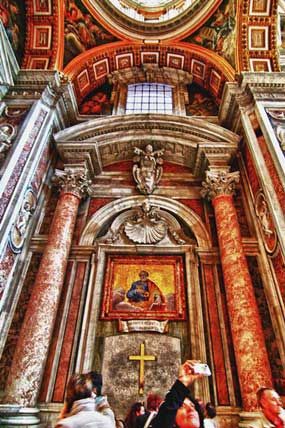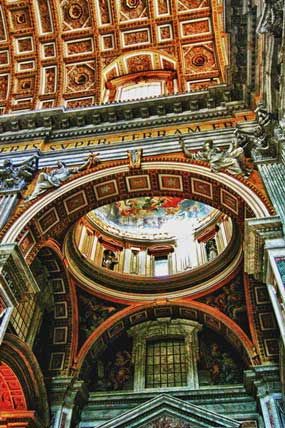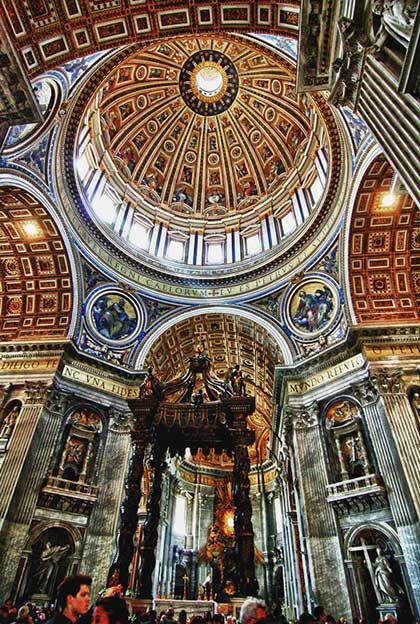 Big and beautiful.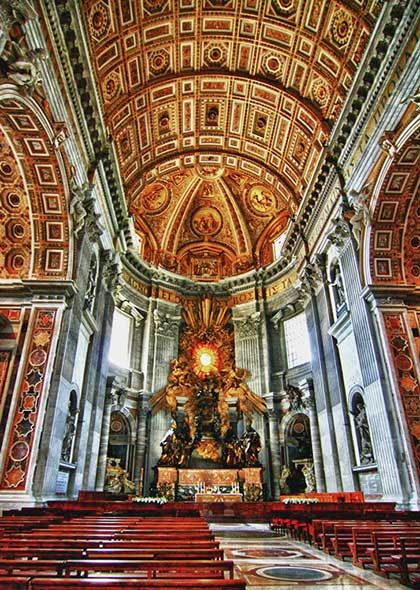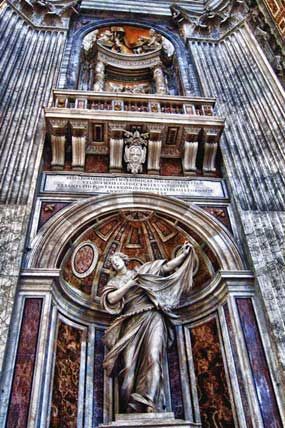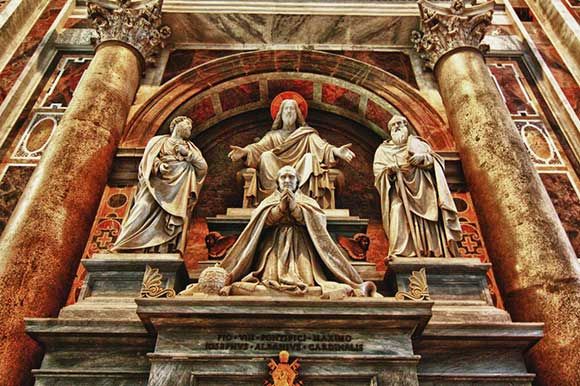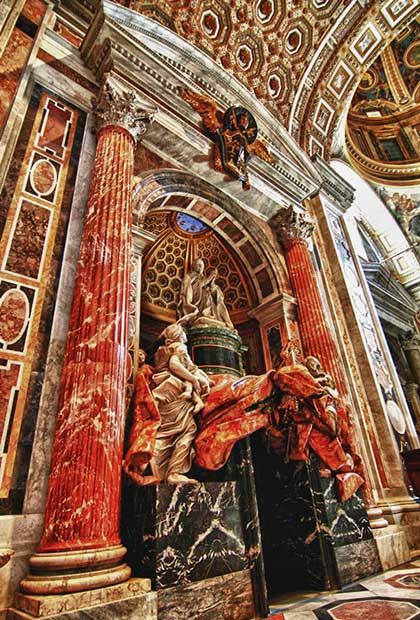 Tomb of a pope with a magnificent piece of marble drapery.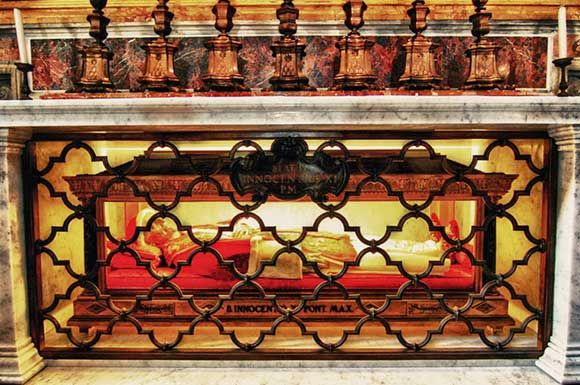 Actual corpse of another pope preserved in wax.

Panorama of St Peter's Square. Click to see larger version to do more justice to the place.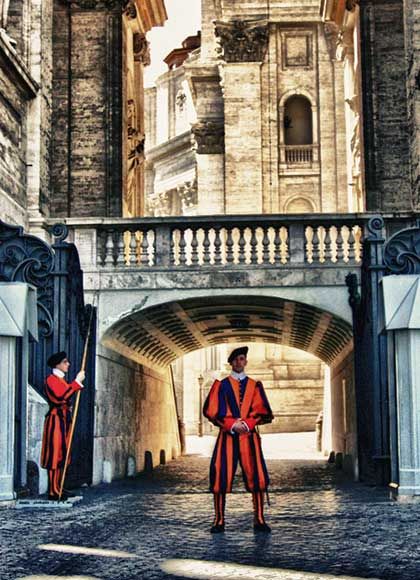 Swiss guards ready to kill.
My mum's mismatching fashion sense got worse day after day. Unleashed on the last day was: a red furry hat, coat over jacket, waist pouch outside, leopard prints leggings covered with long Jap wannabe socks, and BRIGHT YELLOW NIKE SPORTS SHOES. Seriously, the yellow sports shoes (which mum bought specially for the trip) was the most off thing that she wore everyday, and I bet we were labeled as ah tiongs because of her dressing LOL. I dunno. She's usually not like that in Singapore or any other places lei.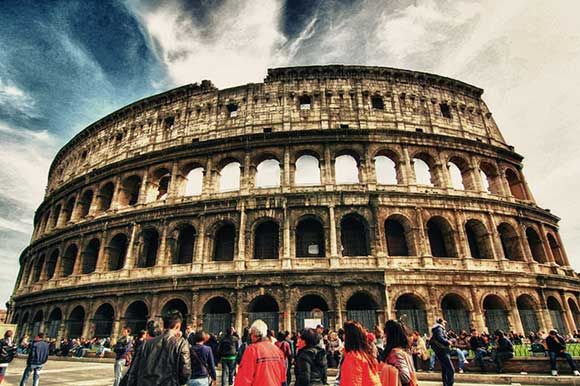 Colosseum! One of the New7Wonders of the World.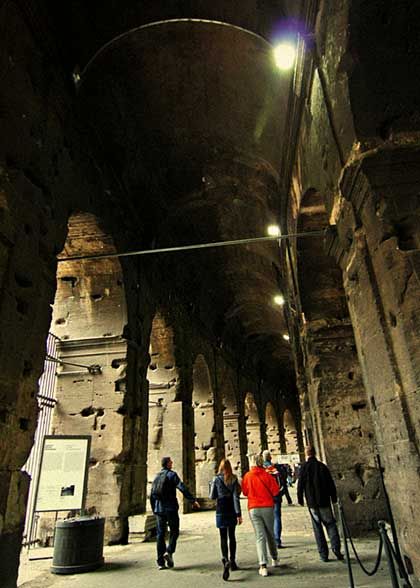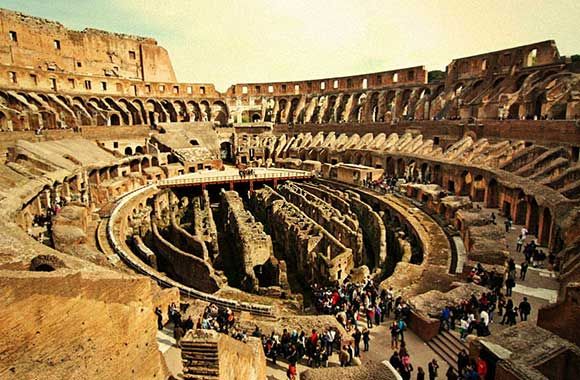 This elliptical amphitheatre could sit approximately 80,000 people!

Click to enlarge panorama do more justice.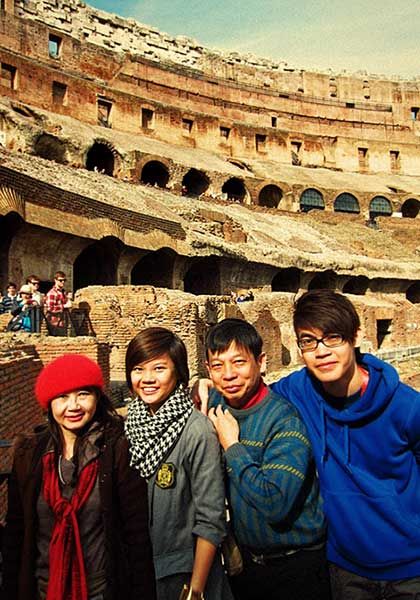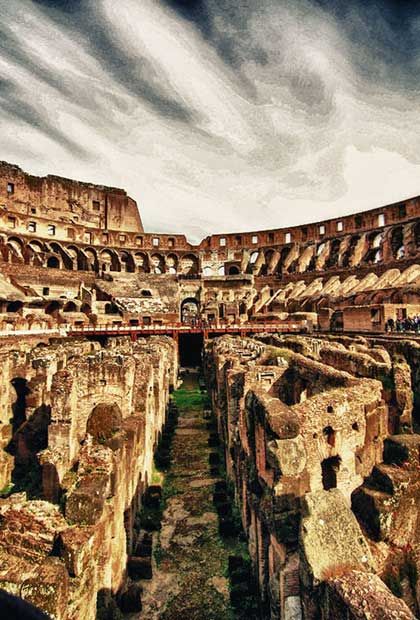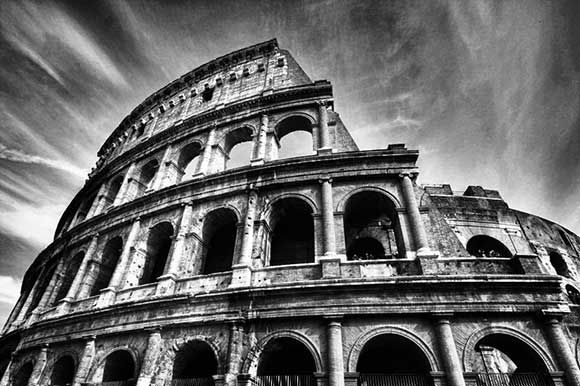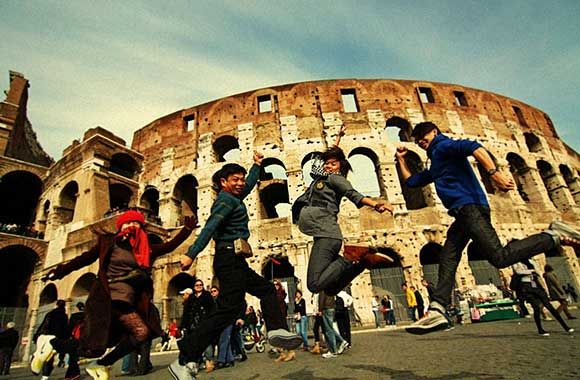 Family jump shot!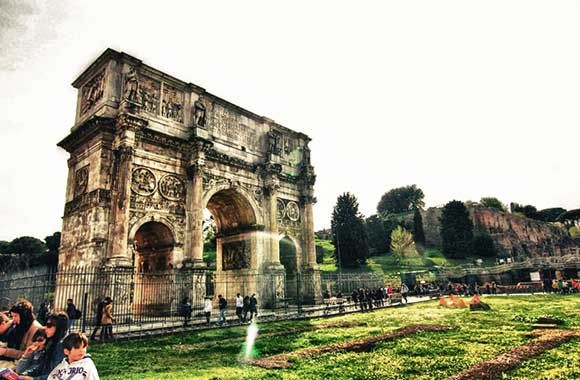 Remember the Arc de Triomphe in Paris? It was built (larger but of equal proportions) following the design of this very first Arch of Titus in Rome.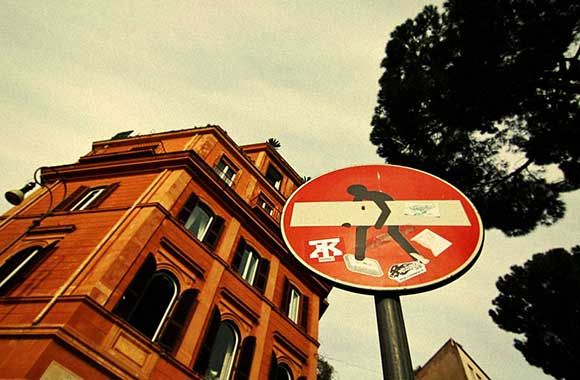 A no entry sign vandalised in a super cute way.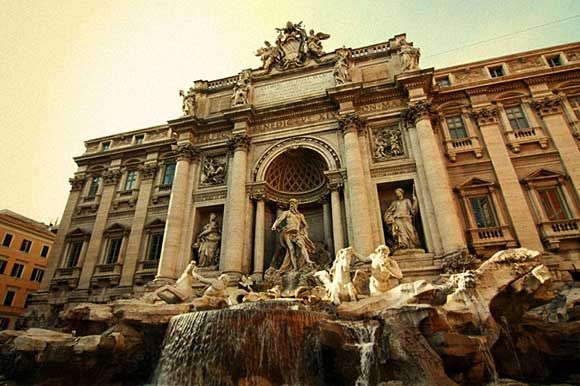 The almighty Trevi Fountain. According to traditional legend, if you toss a coin into the fountain, you'll return to Rome; if you toss two, you'll find love; the three coins thingy however remains a mystery. Some say divorce, some say bad luck, some just say good things so you can donate more money to Rome hah.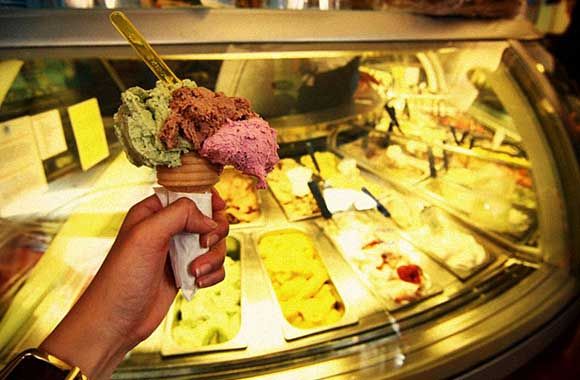 Delicious gelato!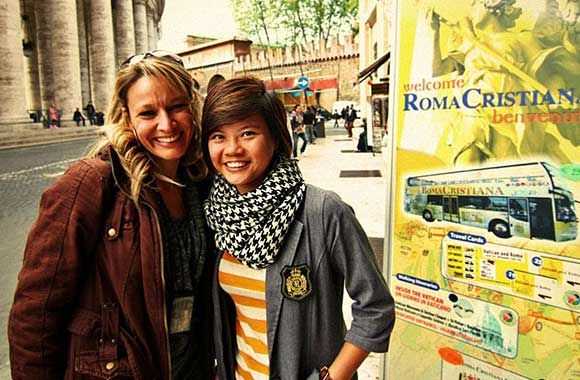 Our Rome guide whom is in her fifties but is so gorgeous I just had to take a photo with her. She looks much better in real life and reminds me a little of Samantha from SATC (in a good way not the horny way). Anyway, all tour guides in Rome are usually aged because their guide course takes up four years, and if they fail the exam, they'll have to retake the entire course for another four years :O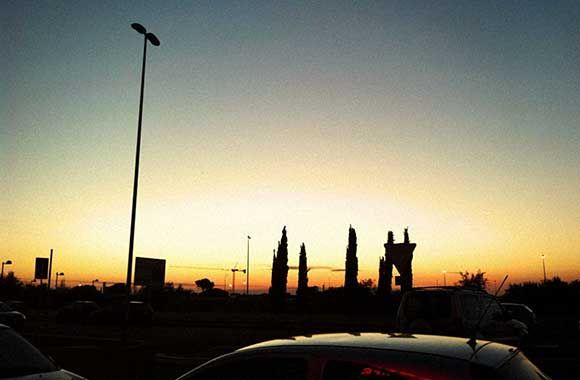 外国的天空比较美.
Bye bye Europe 🙁
From the Same Trip
London 1 + Paris 2 / 3 / 4 + Geneva 5 + Bern + Lucerne 6 + Engelberg + Milan 7 + Venice 8 + Pisa + Florence 9 + Vatican City + Rome 10 + Video