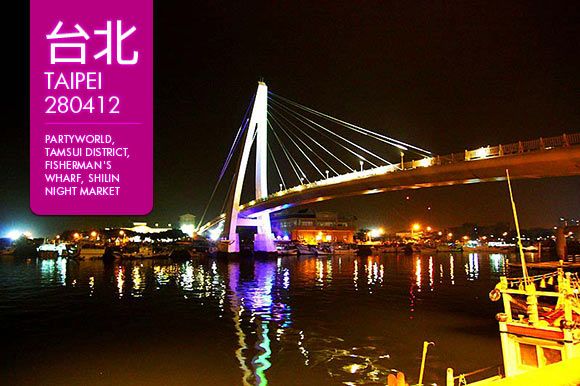 We did a little sightseeing on our third day. Well, sort of la.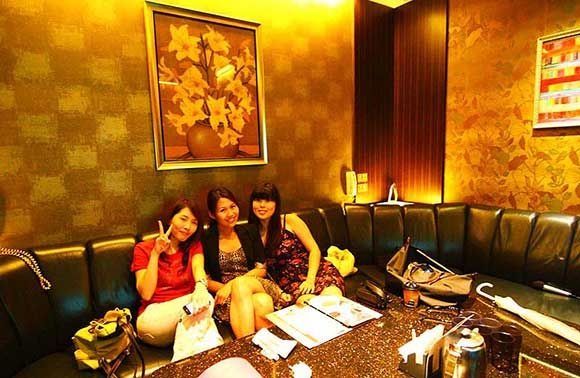 But we went for KTV first thing in the morning 'cos the rates are lower before 11am. I was so excited about the point system in Taiwan's KTV but actually nothing much one la. Anyhow sing also can score about 70 out of 100.
Lunch was the legendary 阿宗面线 (Ah Chung mee sua) that I've heard for YEARS and been dying to try.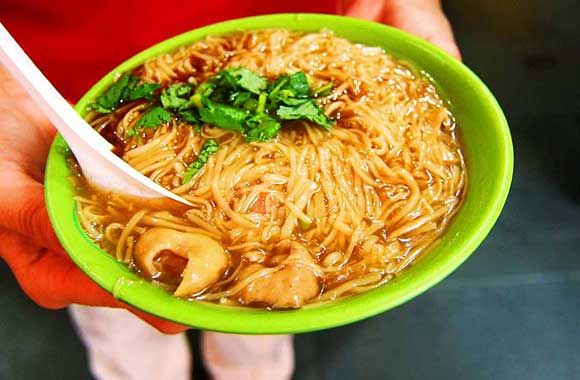 WALAU it's damn nice lor! Shoot the whoever person who told me it was overrated. U DUNNO HOW TO APPRECIATE MEE SUA LA!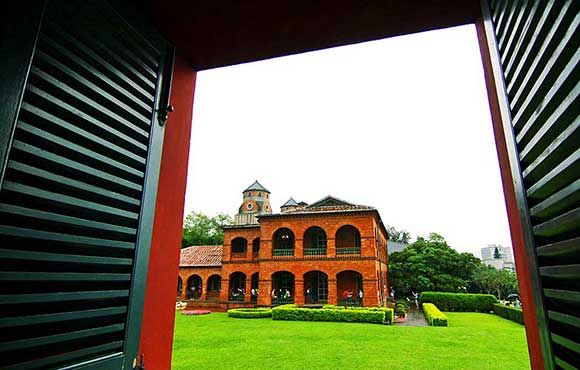 Museum Fort San Domingo at Tamsui District.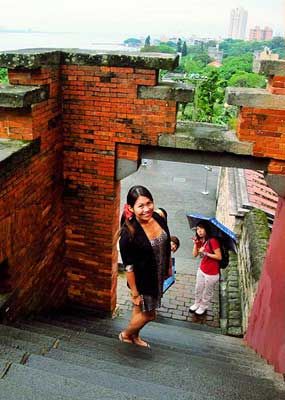 BCC and I love photobombing Ash lol.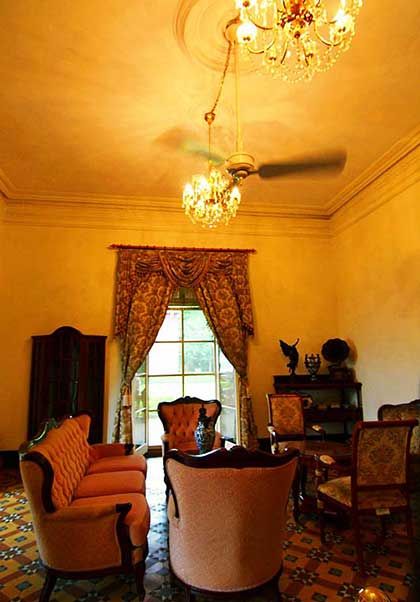 The interior. YAWN.
I know I sound like an asshole but after seeing all the architecture in Europe, this is like MEH.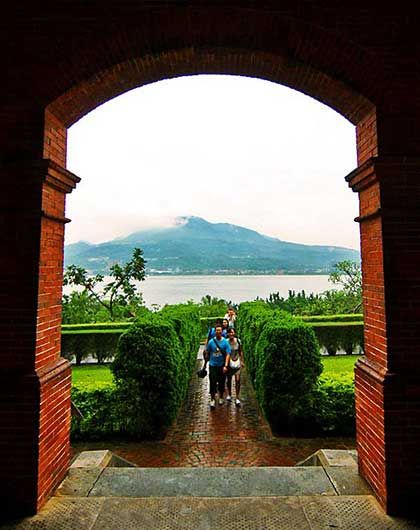 Ok la, the mountain not bad la.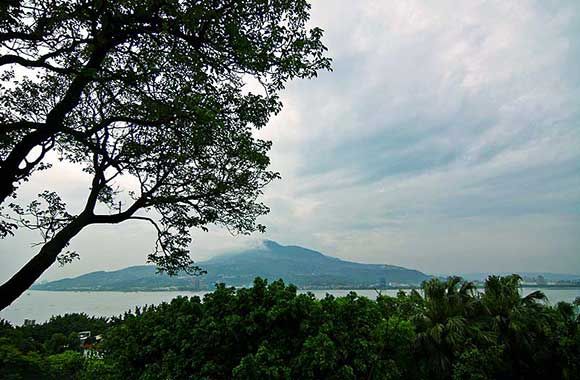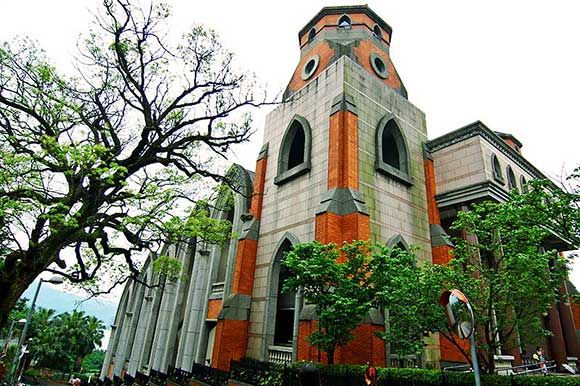 Aletheia University.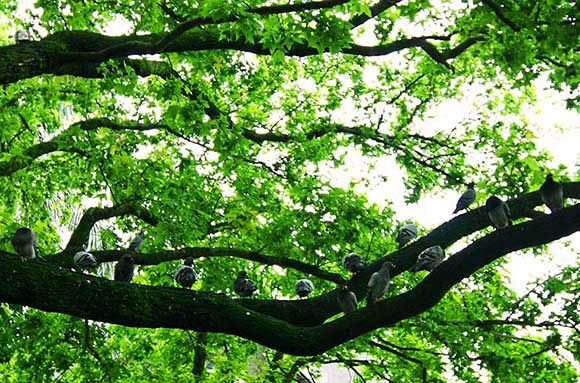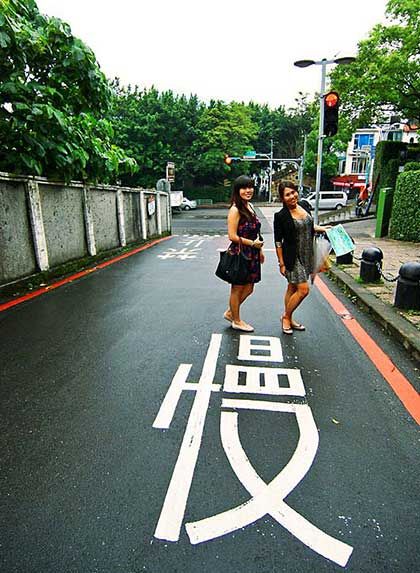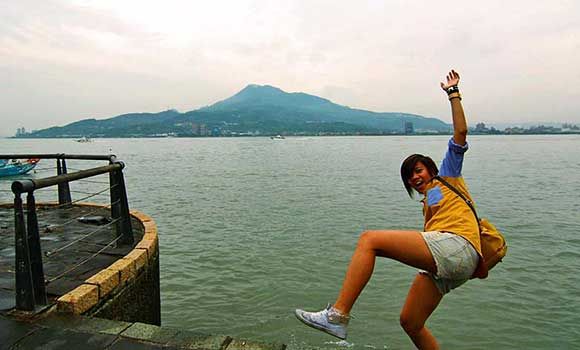 Woh.
Tried a levitating shot but it wasn't very good.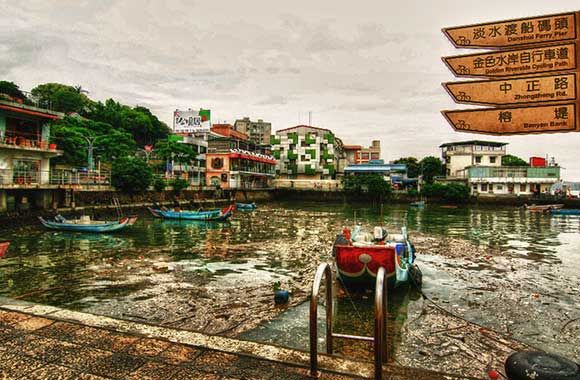 Some gross river.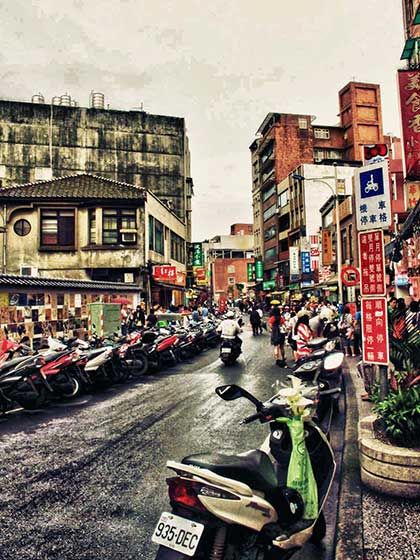 Shopped and snacked along Tamsui Old Street.
Our favourite Koi bubble tea is known as 50嵐 in Taiwan.
Super tall ice cream!
Wanted to catch the sunset at Fisherman's Wharf but everyone there told us that it's impossible 'cos of the foggy weather that day D:
So we took a ferry over to Fisherman's Wharf after sunset to look at the night view.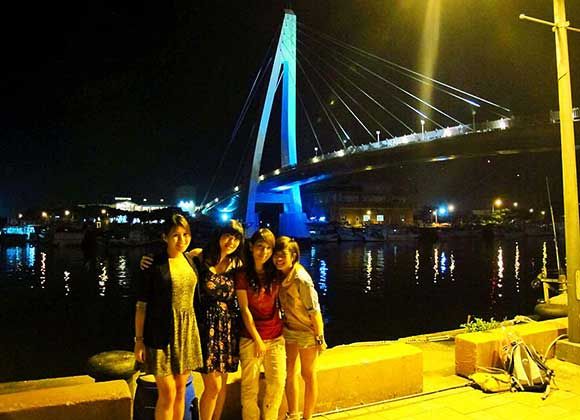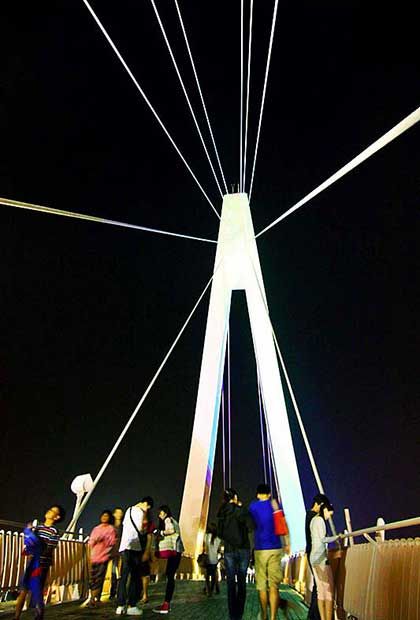 My photos did zero justice to the place.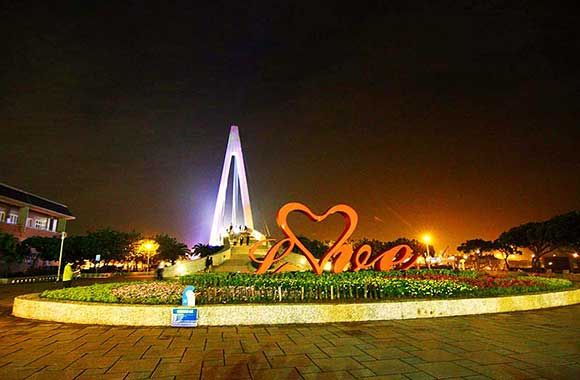 Last stop of the night was what we've been pinning a lot of hopes at – Shilin Night Market! (Travel note: the nearest train station is Jiantan and not Shilin.)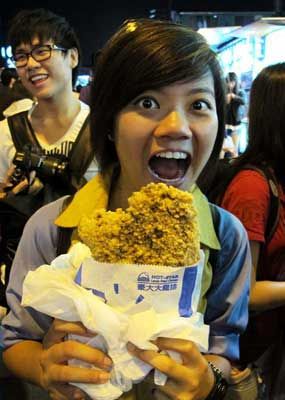 XXXXXXXXL chicken chop!
This potato cheese thingy is super duper freaking goddamn yummy please!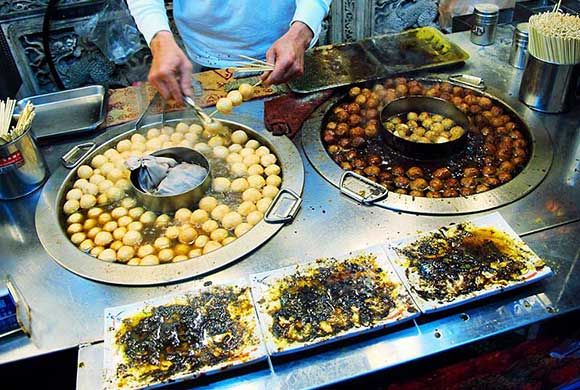 We kept buying food like there's no tomorrow. Luckily we had four of us to share the load sin FATS AND CALORIES. Why all the Taiwanese food so good one!