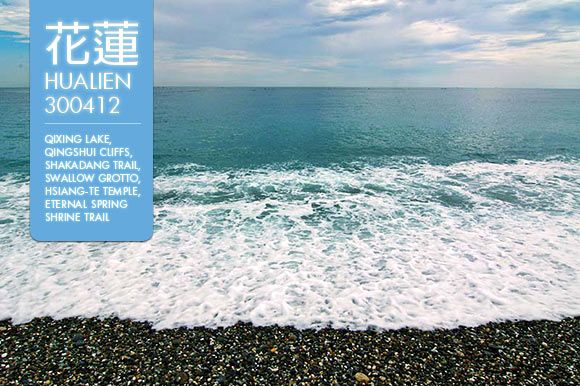 Caught an early train from Taipei to Hualien. Tze-Chiang 206 is the fastest with the best timing I suppose – a two-hour ride to reach Hualien at about 9.30am. (Railway timings here.)
We arranged for a private cab (according to online recommendations again) to tour Hualien. Our driver cum guide is Tiffany's husband, Mr. Li.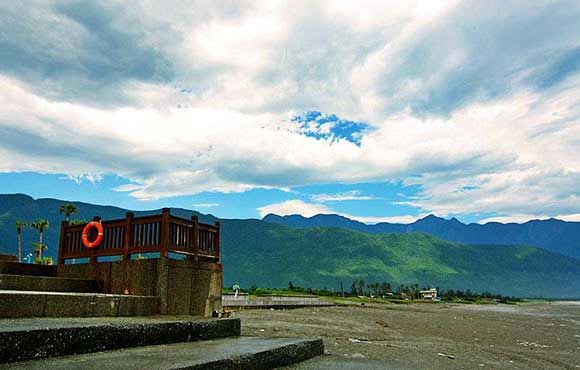 After fifteen minutes of driving from Hualien's main train station, we arrived at Qixing Lake. It was picturesque.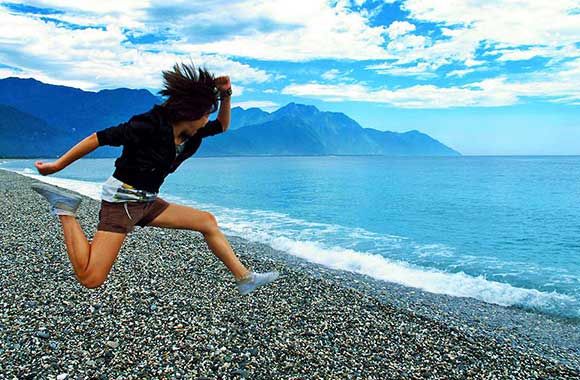 Yeeeee haw!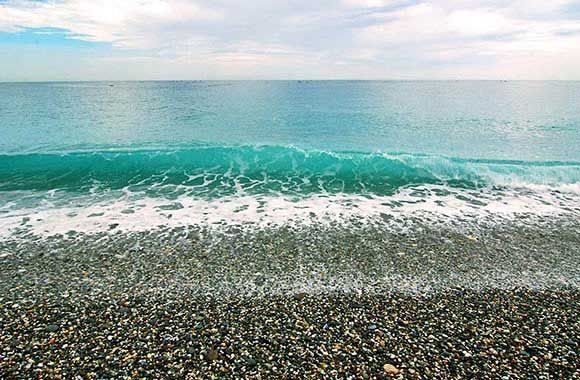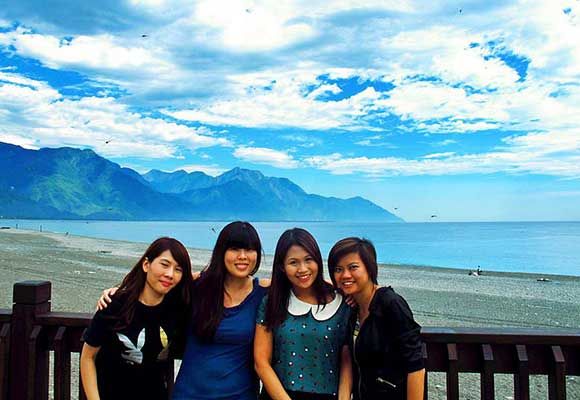 There were lots of dragonflies everywhere. You can spot them in the photo if you stare closely.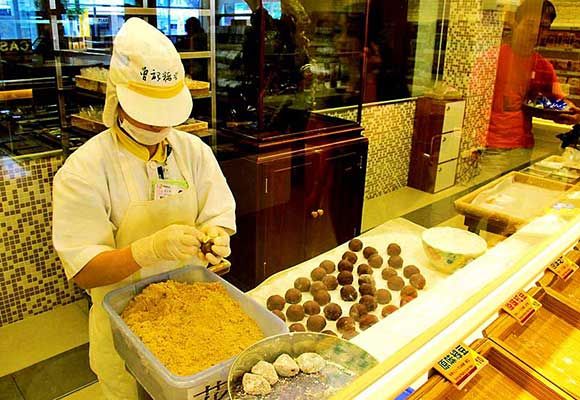 We passed by 曾记 (Zeng Ji) to try their fresh handmade mochi.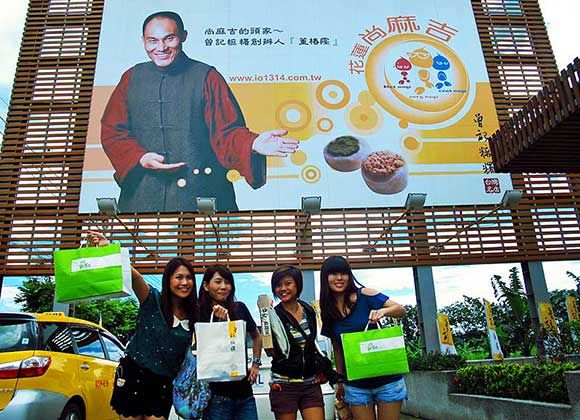 BUY ALL THE MOCHI! Too bad I don't like peanut 'cos my friends all claimed it to be the best flavour.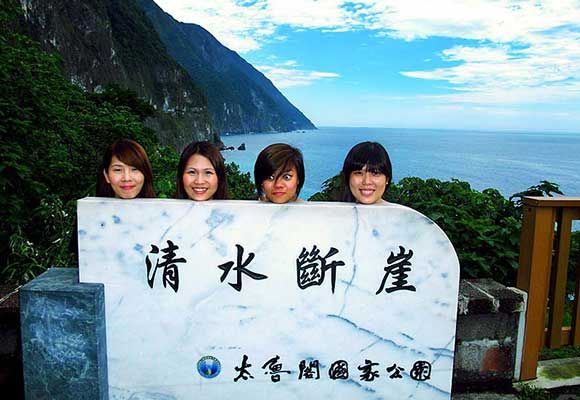 Qingshui Cliffs.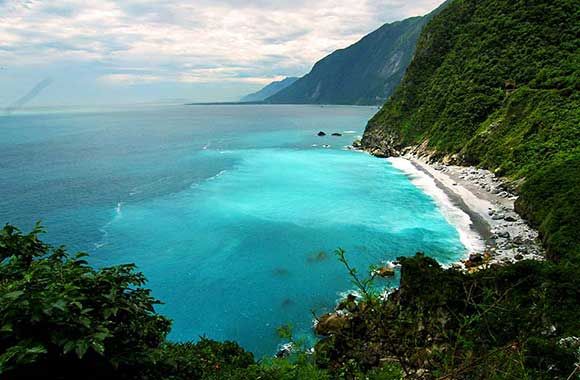 I think the most fascinating sight in Hualien is this sea. Notice a patch of blue that's lighter in shade? It is caused by the difference in water depth.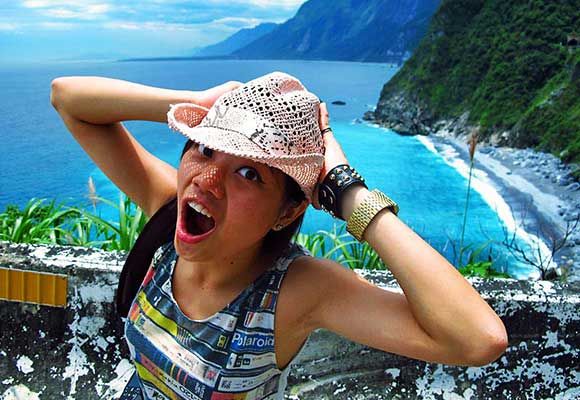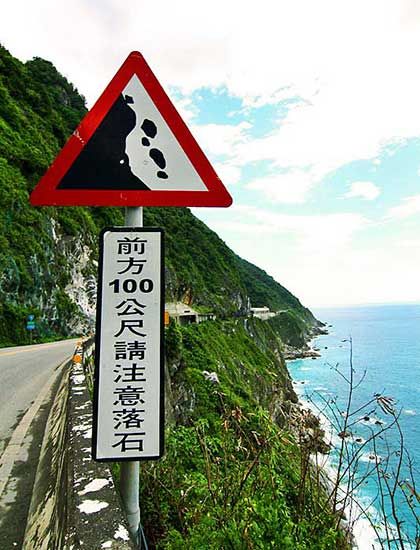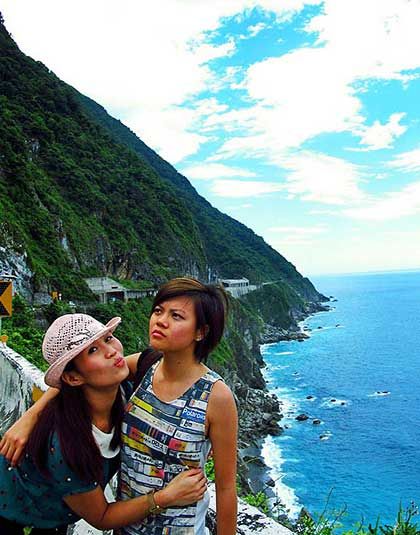 My girlfriend~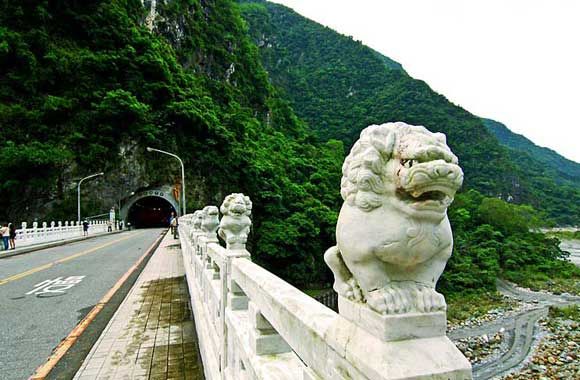 100 lion statues of different expressions welcoming us to Shakadang Trail.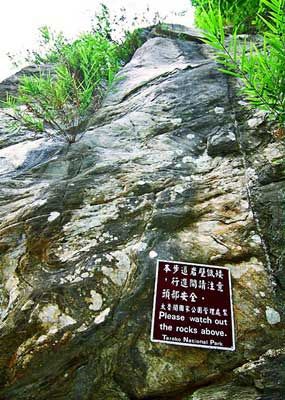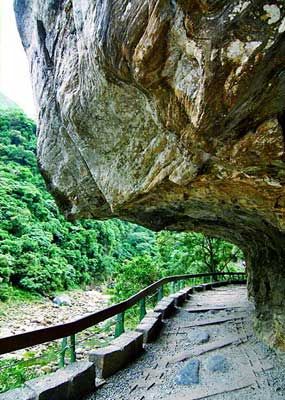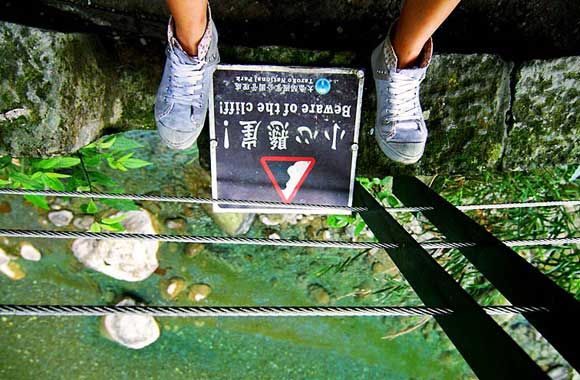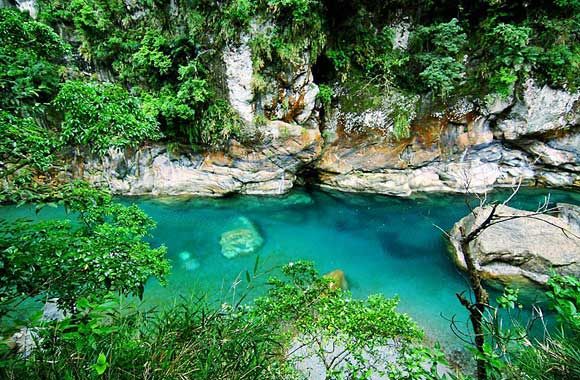 This Shakadang Trail cheat my feelings one lor. BCC and I chionged like 1km into it thinking the view would get nicer and nicer but never lei.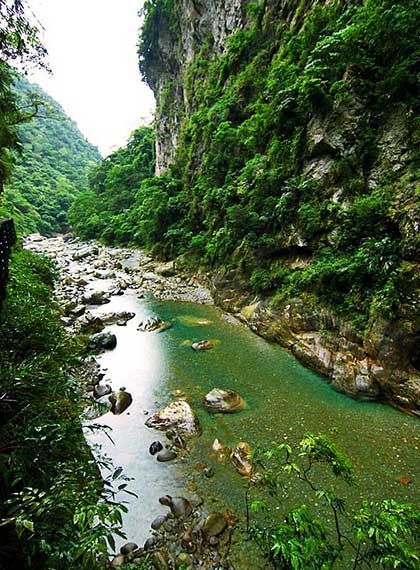 In fact, the water got more and more lup sup. Waste my time, chey!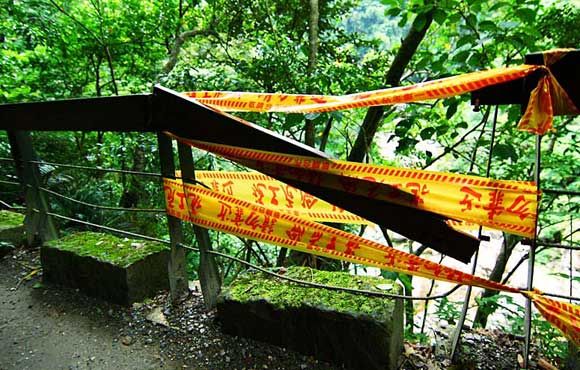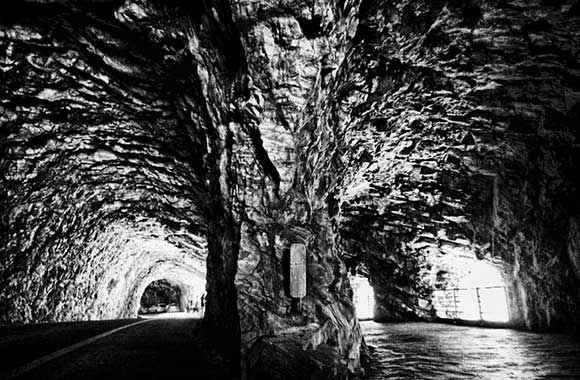 Swallow Grotto.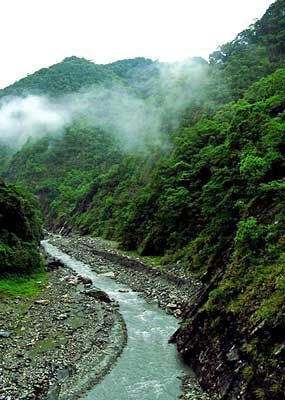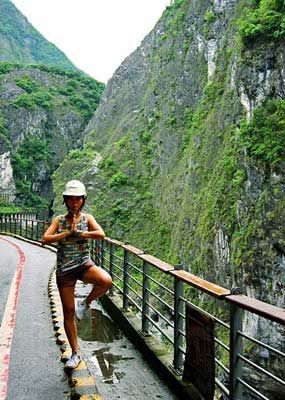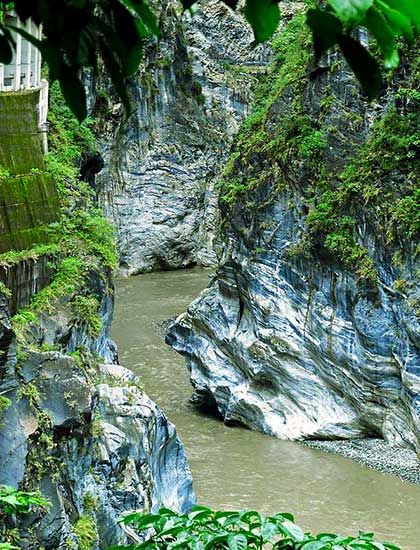 Chieftain's Profile Rock, which bears a resemblance to the side profile of a face.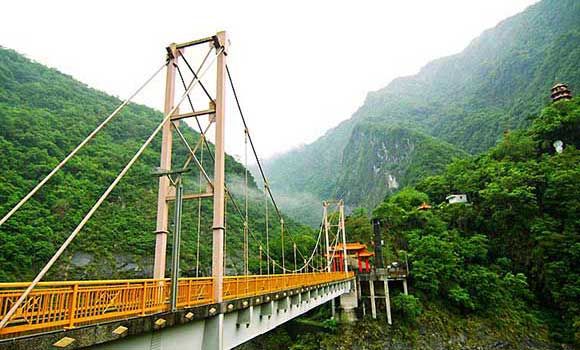 Bridge to the Hsiang-Te Temple. See the pagoda at the top right corner of the photo? We freaking climbed that shit.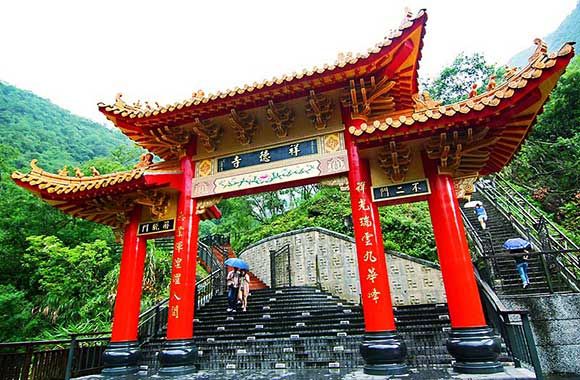 Entrance.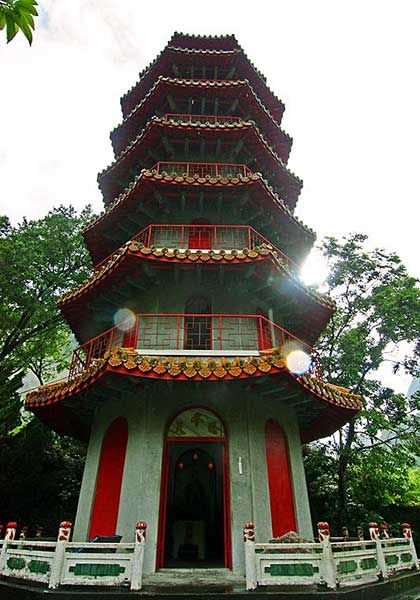 After what seems like 99999 stairsteps, we reached the bottom of the pagoda.

Panorama from the top of the pagoda.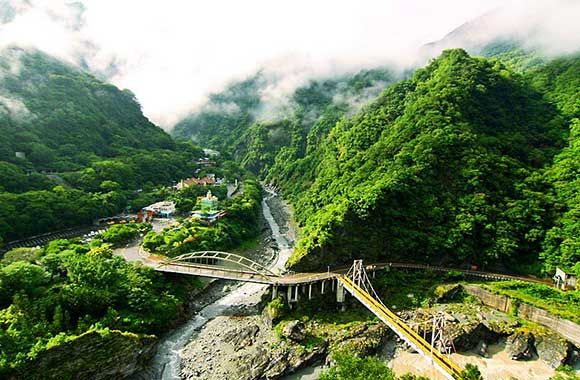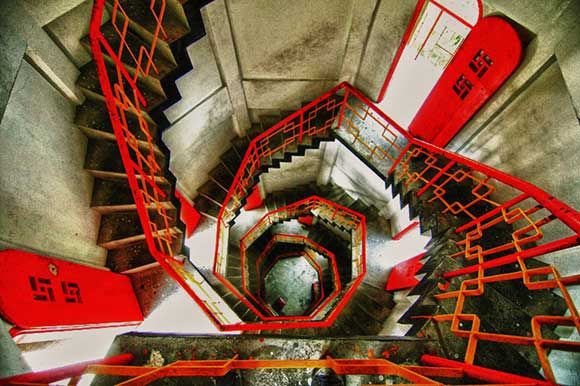 Favourite shot.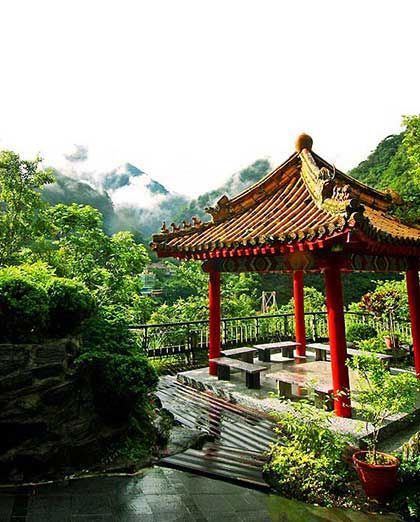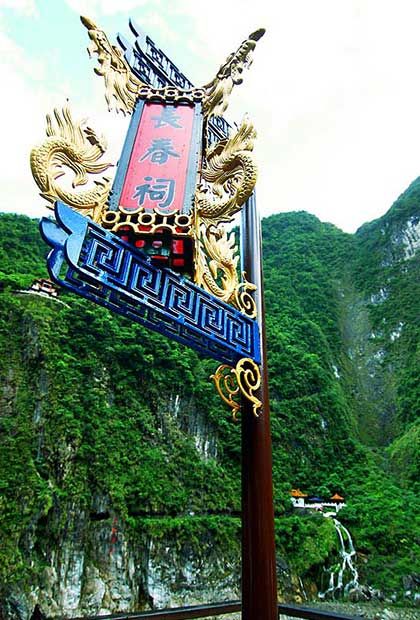 Eternal Spring Shrine Trail.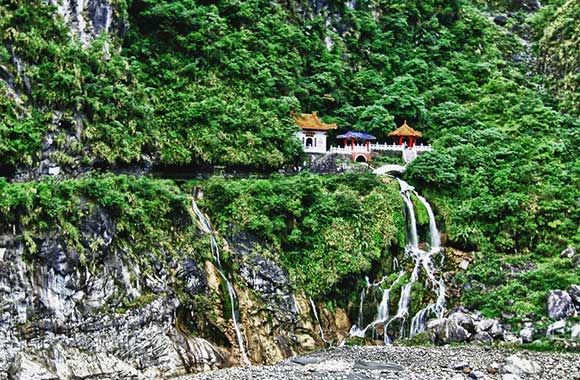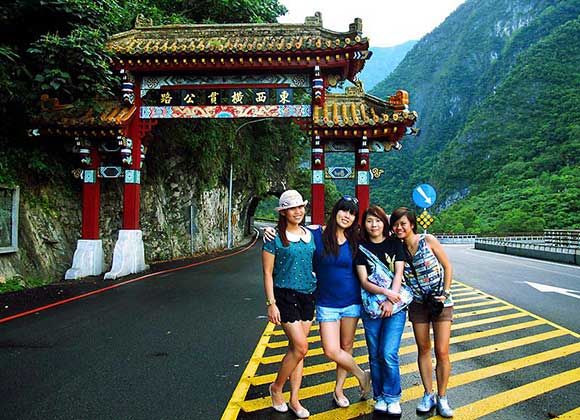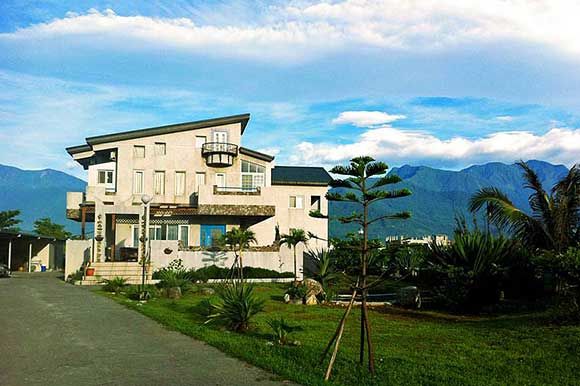 Arrived at our minsu, Hualien Bay, in the evening.
There were pet goats, rabbits, dogs, ducks all around.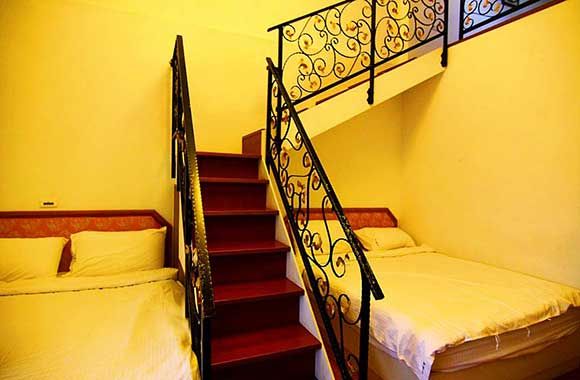 Our four person loft room.
Having dumped our stuffs, Mr. Li dumped us at the "town" area of Hualien to gai gai. It was boring shit but luckily we found comfort in this famous stall selling yummeh xiao long bao and dumplings. After having our fill, we called up our minsu owner (using a local cellphone that they provided) to pick us up.
Our minsu owner is sibeh vary nice. On the way back, she took us to a supplier store to buy fireworks! OMG I WAS LITERALLY SHAKING WITH EXCITEMENT! I've heard so much about people putting fireworks in other countries but I've never ever seen or touched one in my entire life.
We bargained quite a bulk of stuffs for NT$1000 only. Ash said the amount we bought can easily cost up to 500 ringgit in Malaysia.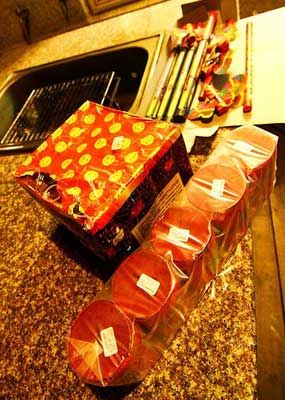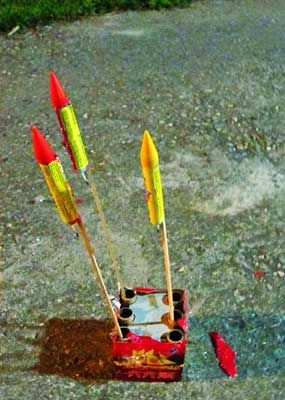 When we returned to the minsu, there were three other groups of guests who bought fireworks as well, in which two groups were Singaporeans, so all of us combined our explosives and played together.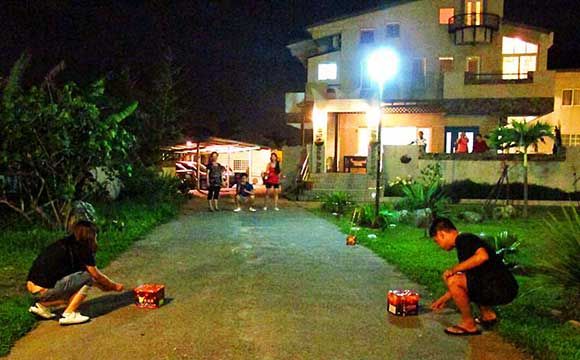 It started with a big bang! These big boxes really produced the NDP effect. I was like so amazed half the time I opened my mouth gasping in a daze :O
The fireworks were captured in videos, so await my trip video compilation okay! (I haven't even started so slowly wait hur hur hur.)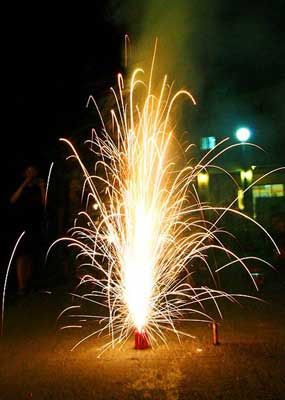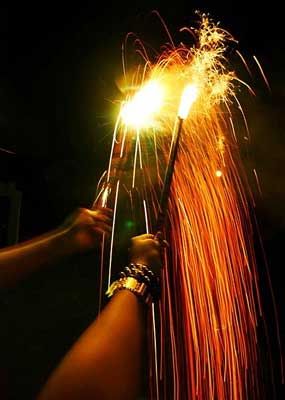 Beautiful.