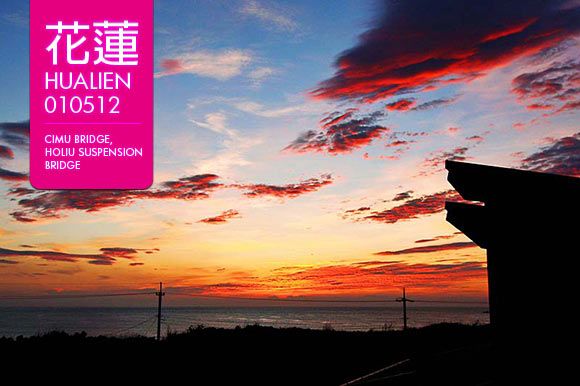 This was how the sky looked like at 4.55am. Yeah, we dragged ourselves out of bed darn early to camp for the sunrise from our room's loft window.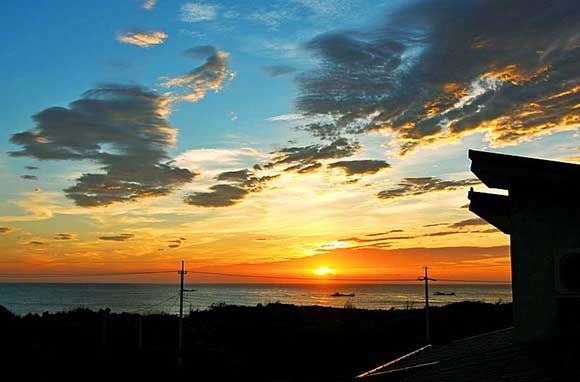 It took about five minutes or more for the sun to come out completely, but it felt more like half hour 'cos we kept dozing off hahah. Check out how drastic the sky's colour has changed!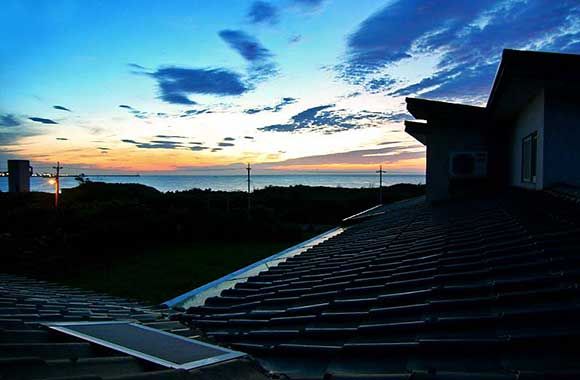 And amidst of all the just-woke-up grouchiness and the struggle to fight for a good view, Lynn tore down the window and it fell onto the roof LOLWTF. We couldn't get it back after that, oops.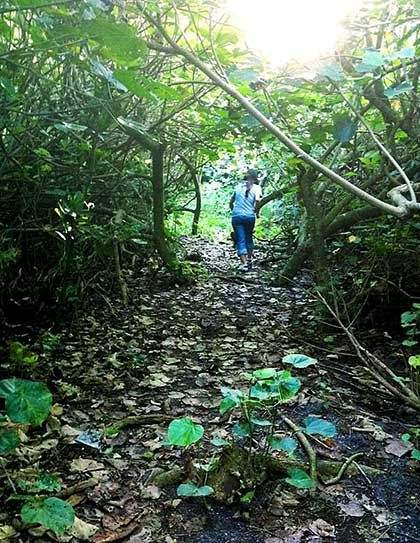 Then at 7am, we walked through a secret passage disclosed by the minsu owner. I felt like I was in Narnia or something.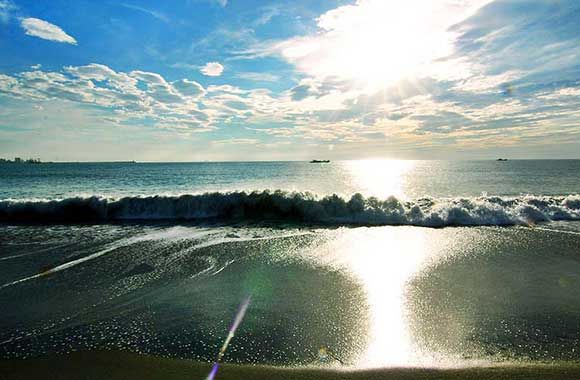 The secret passage led us to a beach!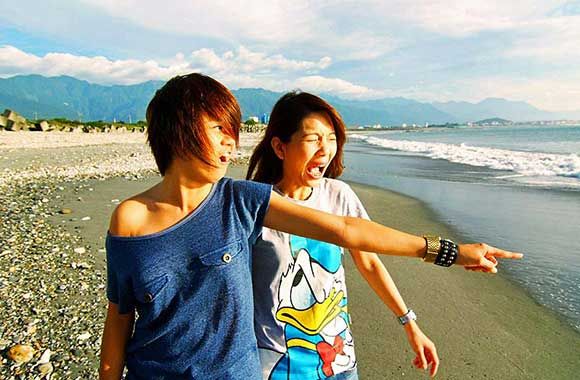 Awesome!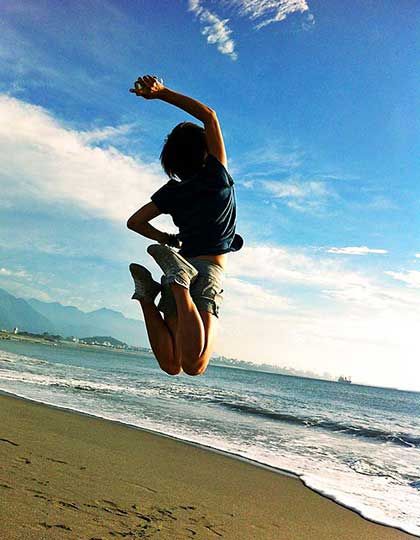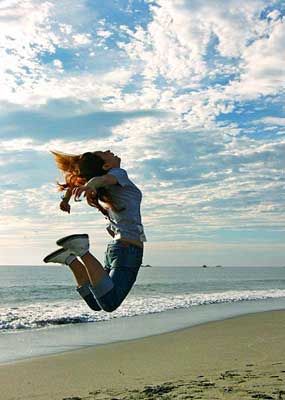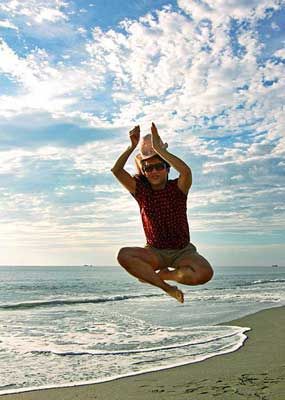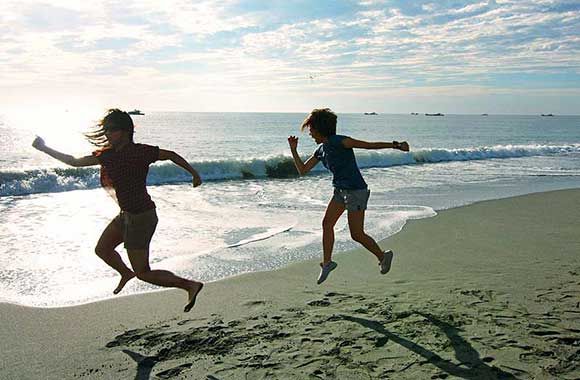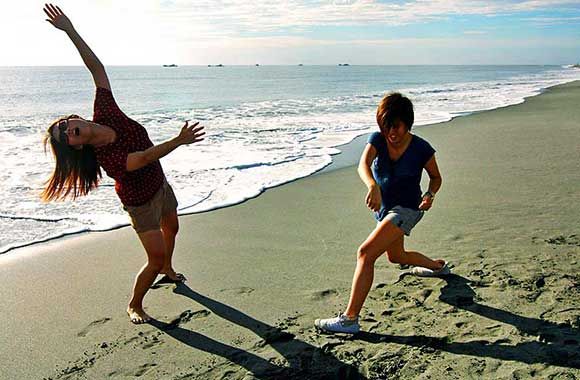 It felt so good to be out basking in the morning sun at the beach, and it's a pity that Lynn insisted on continuing her beauty sleep in the room.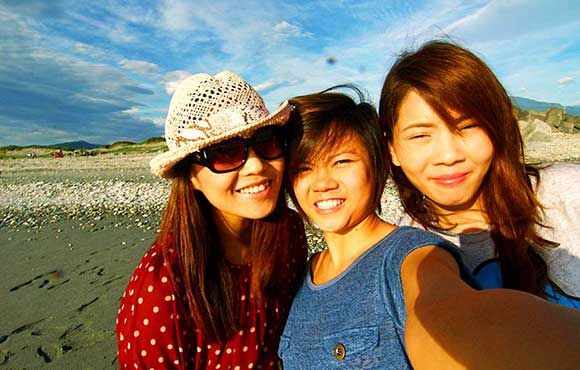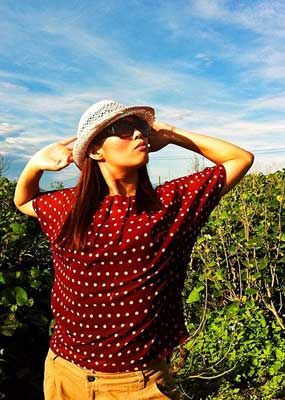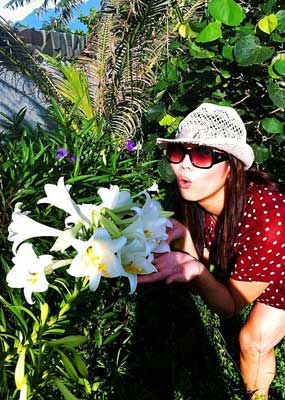 Stupid Ash did all the cheena biang poses. She kept saying, "大家好, 我是 Lu Lu!." Mega LMAO.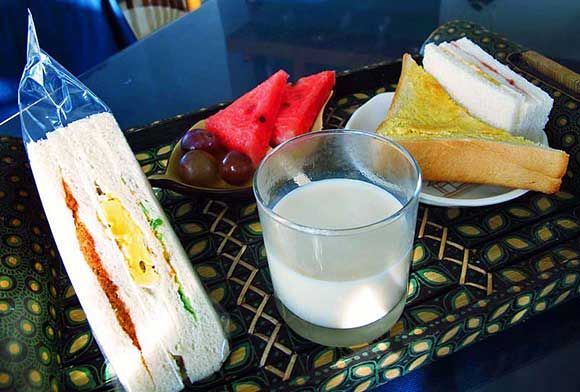 Homemade breakfast back at the minsu. So many breads and carbs, but super yummy so we finished it. We even had a cuppa latte after that!
Frankly speaking, the overall condition of Hualien Bay minsu was rather old and rundown, but fortunately the rooms were clean and the (couple) owners were extremely nice.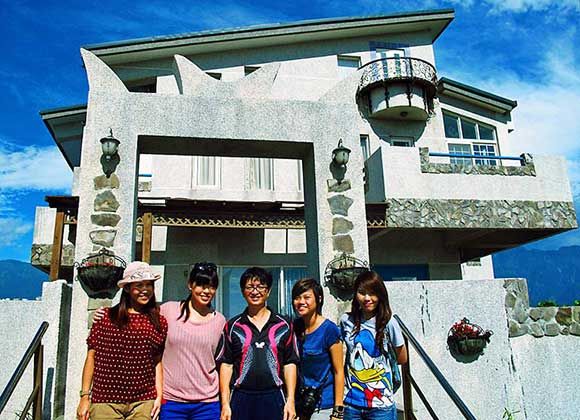 Here's a photo with the husband. His wife dunno run to where.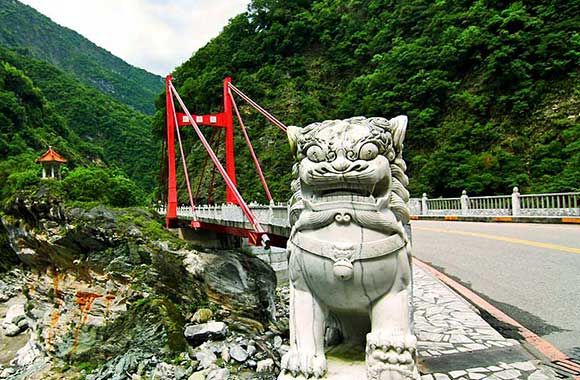 Mr. Li then picked us up and we started our tour at the Cimu Bridge.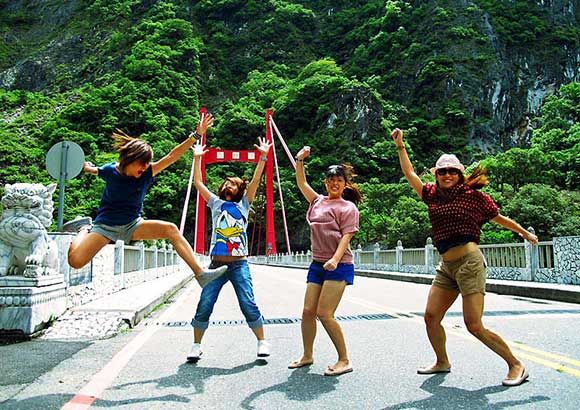 Can't recall anything about the bridge except for my nice jump shot LOL.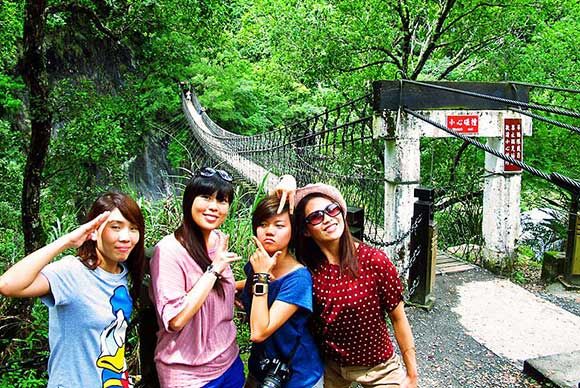 Visited another bridge – Holiu Suspension Bridge.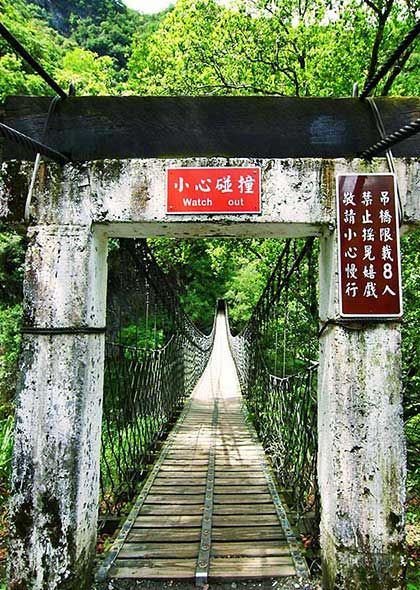 This one at least got some kick.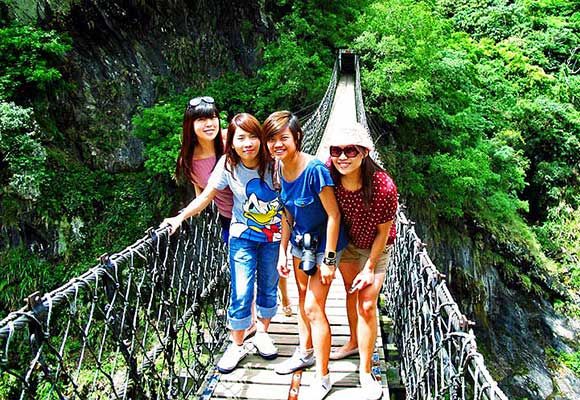 It can only withstand the weight of ten people at one go.
The suspension bridge actually leads to a trekking path which may take two days to complete, and Mr. Li asked us to pose at the end of it to pretend that we just came back from a trek. I then asked everyone to look very exhausted..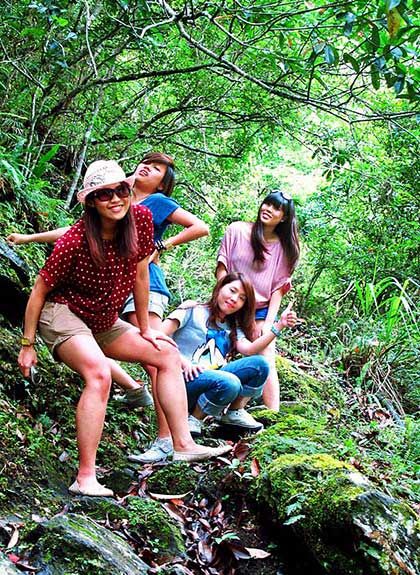 ..but seems like I was the only one into acting tired -.- The other three just act chio only. COME BACK FROM TREK CAN LOOK SO GLAM ONE MEH!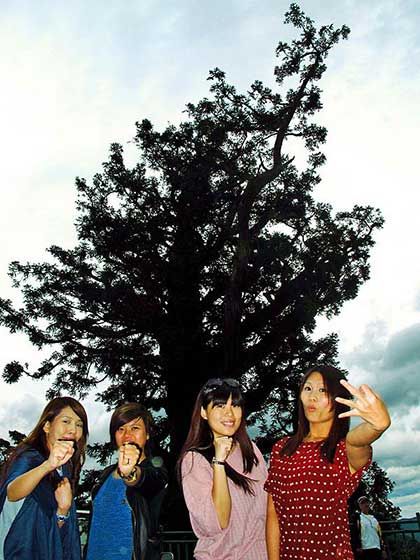 The 3000 years old tree.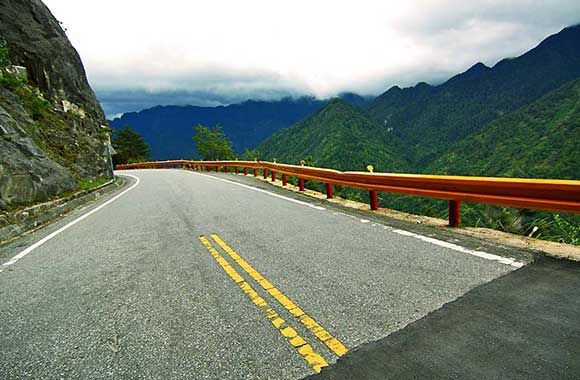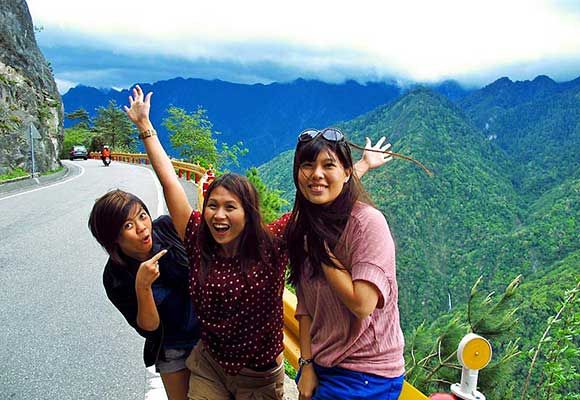 Top of the mountains!
As we traveled higher and higher, the air got thinner and colder, and we started knocking out one by one. Seeing us all sound asleep, Mr. Li didn't wake us up for Cingjing Farm, which was supposed to be a main highlight in our itinerary! WTF! When we woke up, we had already arrived at Sun Moon Lake.
We weren't so pissed until he left us (so he can go home early) and we realised that Sun Moon Lake had NOTHING to do at all. The time could be better spent at Cingjing overlooking some meh mehs grazing on a big green pastures lor *WAILS.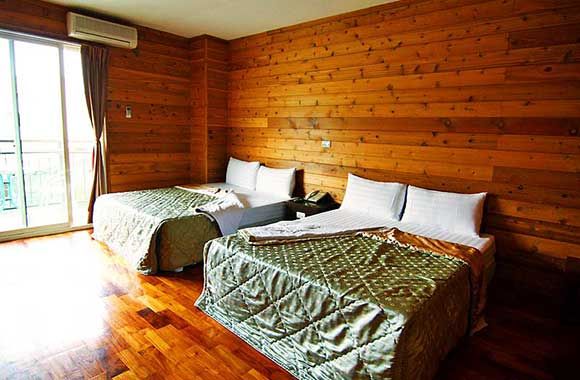 Sigh. At least the Crystal Jade Chalet room was good. In fact, it was the best stay of the trip.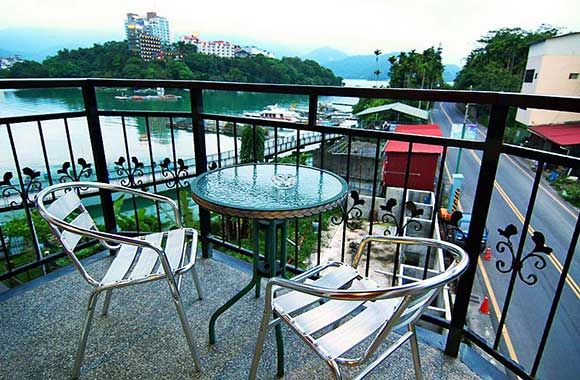 Came with a balcony overlooking part of the lame lake.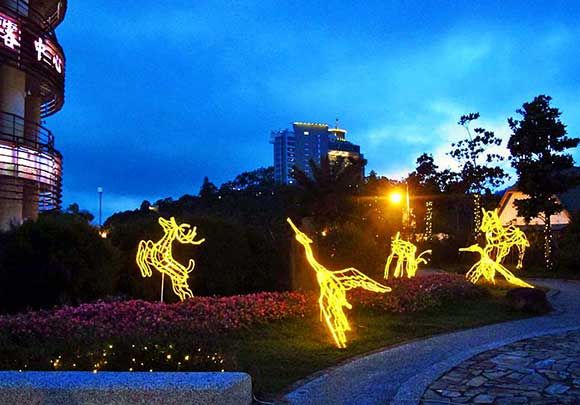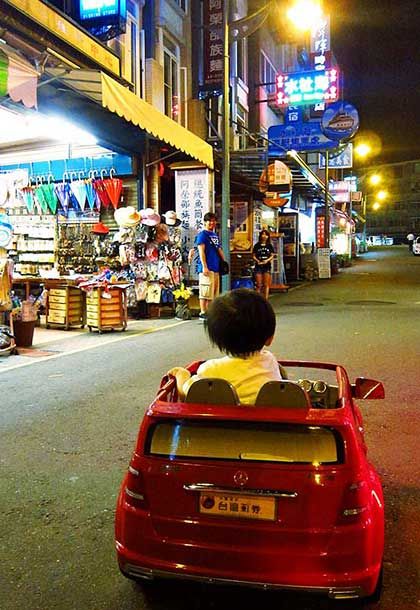 If Hualien town was bad, I swear Sun Moon Lake's one was ten times worse. None of the eating places look appetising so in the end we just settled for 7-Eleven's instant noodles and microwaved pastas. Pathetic siol.